For 91 Days
we lived in Oviedo, the capital of Asturias. An ancient, noble city surrounded by unbelievable nature, Oviedo provided a wonderful base for three months of hiking, sight-seeing and culture. This was the first location in our 91 day travel project, and we couldn't have picked a better place to start. Whether you're planning your own journey to Asturias, or are just interested in seeing what makes it such a special region, our articles and photographs should help you out. Begin reading from
the beginning
of our journey, or skip to
the end
. Visit the
comprehensive index
of everything we wrote about, or just check out a few posts selected at random, below: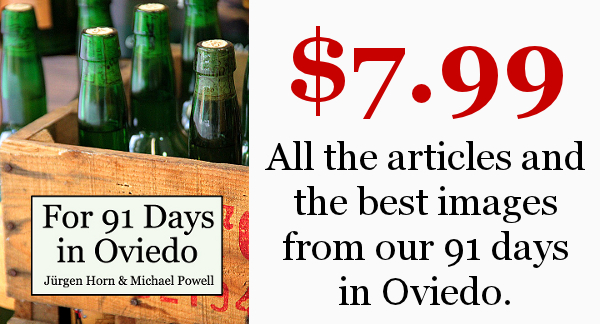 We've made the effort to convert our blog about Oviedo and Asturias into an e-book. For 91 Days in Oviedo contains all of our articles and a selection of over 150 of our best pictures. With an index sorted by category, links to the original blog posts, and cross-references spread throughout, the e-book is a perfect companion for a trip to Oviedo.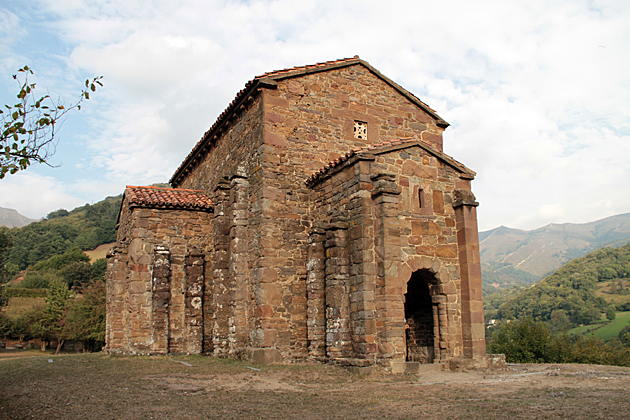 "Pre-Romanesque" is a confusing architectural term. The style didn't appear until centuries after the Romans, so it's not exactly pre-Roman at all. Instead, the term refers to buildings which pre-date the Romanesque architecture of medieval times, named so because of its rounded Roman arches.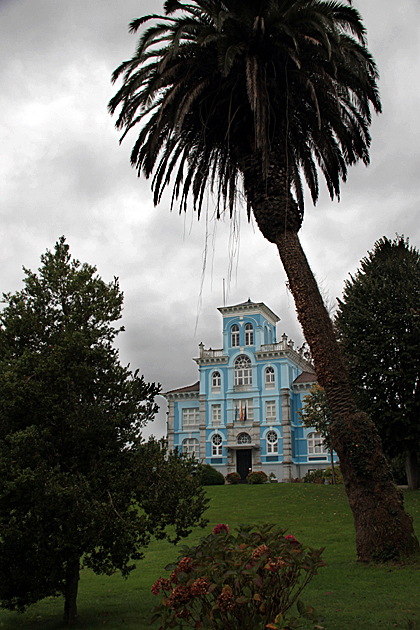 At the end of the 19th century, Spain was mired in one of its darkest periods. Cuba, Puerto Rico and the Philippines were gone as a result of the Spanish-American War, and an unsuccessful attempt to conquer Morocco had left the country in a tailspin. Many escaped to the New World, where society was on the rise rather than in decline. This included a massive number of Asturians: mostly single, young and ambitious. They lent their enthusiasm to the growing countries of the Western Hemisphere, and made a fortune doing so.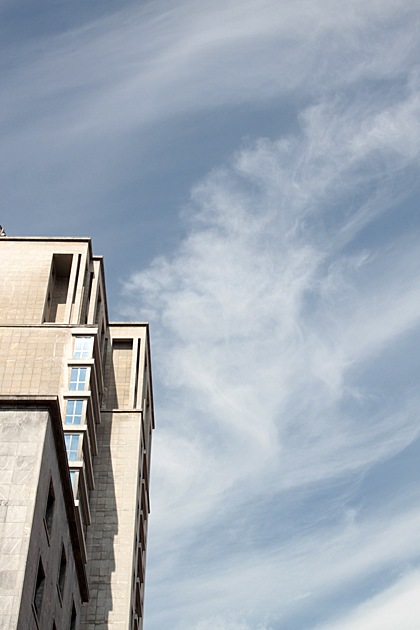 The capital of Asturias is one of the most beautiful cities in Spain, and a walk through its streets reveals Oviedo's 1000-year history, as much as the vibrant, contemporary place it is today. The ancient Pre-Romanesque churches and Baroque palaces are stunning, but we had just as much pleasure photographing the more modern buildings.
The incredible Museo de Bellas Artes de Asturias is smack dab in the middle of Oviedo, just meters away from the Cathedral. Filled with modern and classic works spanning centuries, a visit is indispensable, especially considering the happy fact that it's free.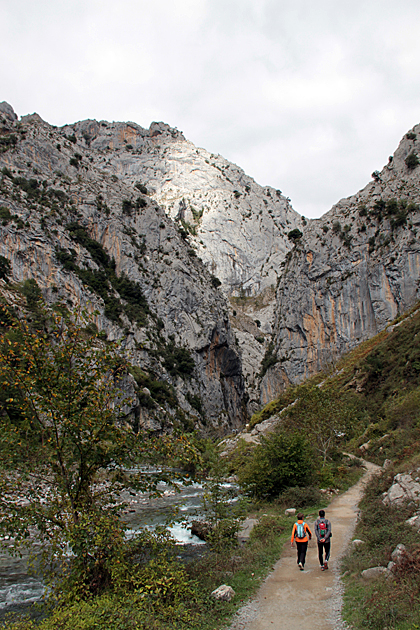 The Picos de Europa are a huge mountain range that straddles the border between Asturias, Cantabria and León, just twenty kilometers from the ocean, and a paradise for mountain climbers, nature lovers and hikers.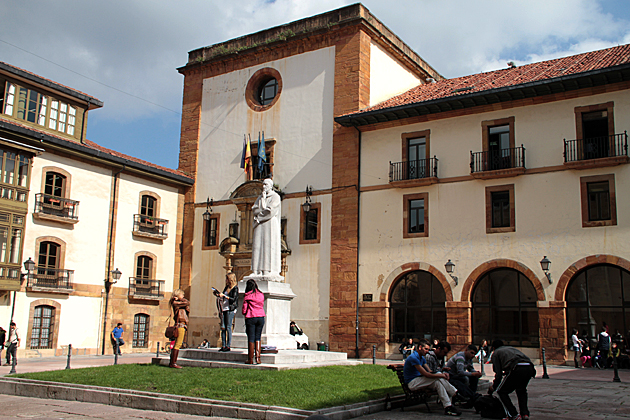 Though he was born in Galicia, Benito Jerónimo Feijóo spent the bulk of his life in Oviedo. One of Spain's foremost enlightenment thinkers, the intellectual, religious and philosophical works of Feijóo had reverberations throughout the world. The Benedictine monk died in 1769 at the ripe old age of 89, and is buried in the Iglesia de Santa María de la Corte, near the plaza which bears his name.