For 91 Days
we lived in Oviedo, the capital of Asturias. An ancient, noble city surrounded by unbelievable nature, Oviedo provided a wonderful base for three months of hiking, sight-seeing and culture. This was the first location in our 91 day travel project, and we couldn't have picked a better place to start. Whether you're planning your own journey to Asturias, or are just interested in seeing what makes it such a special region, our articles and photographs should help you out. Begin reading from
the beginning
of our journey, or skip to
the end
. Visit the
comprehensive index
of everything we wrote about, or just check out a few posts selected at random, below: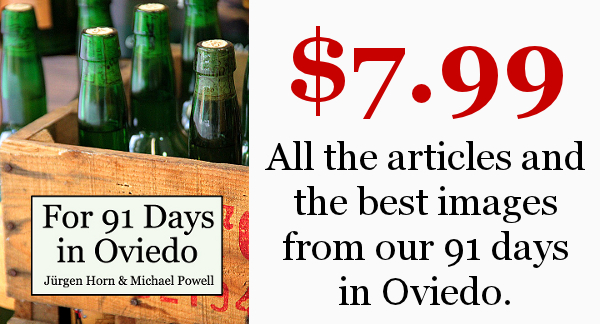 We've made the effort to convert our blog about Oviedo and Asturias into an e-book. For 91 Days in Oviedo contains all of our articles and a selection of over 150 of our best pictures. With an index sorted by category, links to the original blog posts, and cross-references spread throughout, the e-book is a perfect companion for a trip to Oviedo.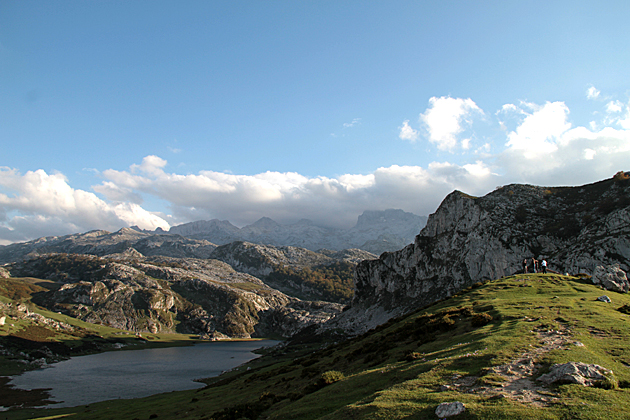 A road winds from the religious playland of Covadonga through a mountainous landscape, and ends at Enol and Ercina, twin glacial lakes separated at birth by a hilly clump of land.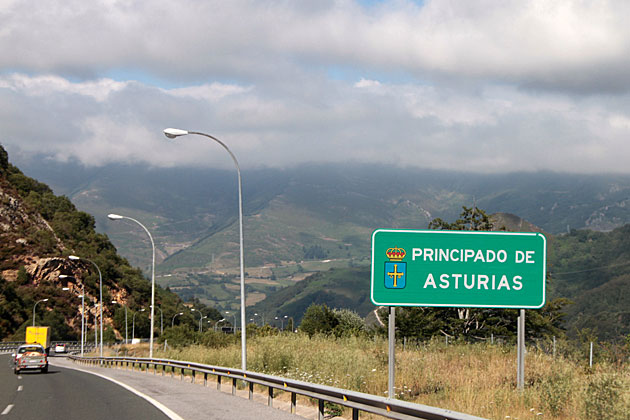 The drive from Valencia to Oviedo is a long one, so it's lucky that the Spanish countryside is so beautiful. We needed seven hours to reach Salamanca, where we grabbed a beer in the massive Plaza Mayor, and spent the night. Before leaving the next morning, we had time to explore the cathedral, which must be the only church in the world that has a space-walking astronaut sculpted into its facade.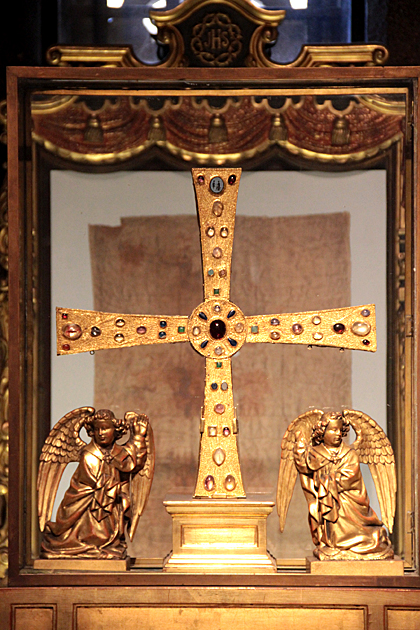 Accessed through a passage on the southern side of the Cathedral, the Pre-Romanesque Cámara Santa dates from the 9th century. It was originally King Alfonso's private chapel, and today houses some of the most important relics in Asturias. In 1998, UNESCO declared it a World Heritage Site.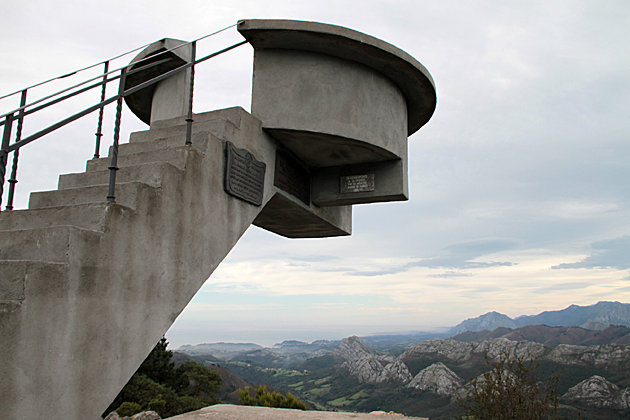 The road between Colunga and Arriondas winds through the Sueve mountain range. Midway through the drive, is a viewpoint called the Mirador del Fito, which offers an incredible view of the ocean, valleys and the Picos de Europa in the distance.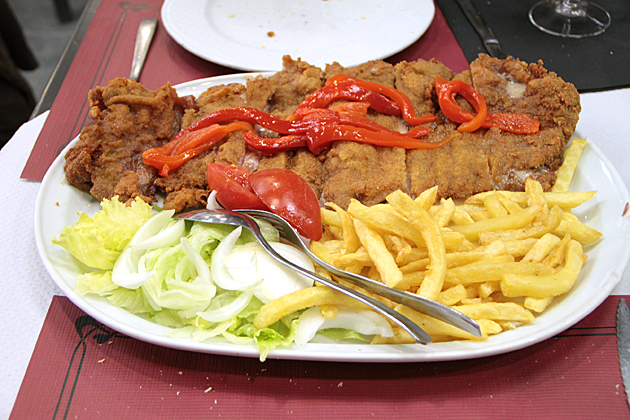 After sitting down at the popular Mesón Casa Pedro on Calle Asturias, we did like everyone else and ordered the cachopo. A delicious breaded, fried "sandwich" of ham and cheese, cachopo is similar to Cordon Bleu. Just a lot bigger.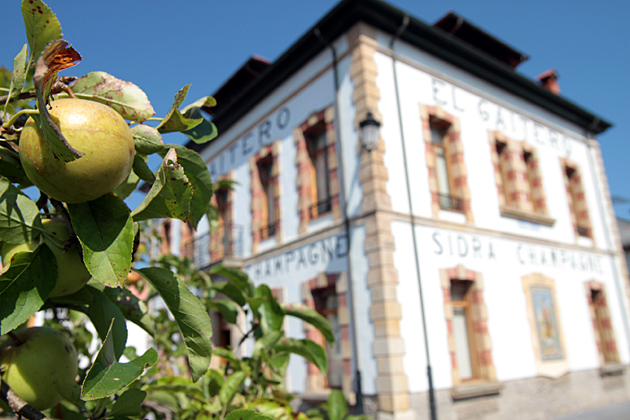 It didn't take much time for us to develop an appreciation for cider, the favorite drink of Asturias. In the few weeks, we put down a fair share of bottles and improved at escanciando: the tricky art of pouring cider. So, it was soon time to visit a sidrería and see how the drink is produced.