For 91 Days
we lived in Oviedo, the capital of Asturias. An ancient, noble city surrounded by unbelievable nature, Oviedo provided a wonderful base for three months of hiking, sight-seeing and culture. This was the first location in our 91 day travel project, and we couldn't have picked a better place to start. Whether you're planning your own journey to Asturias, or are just interested in seeing what makes it such a special region, our articles and photographs should help you out. Begin reading from
the beginning
of our journey, or skip to
the end
. Visit the
comprehensive index
of everything we wrote about, or just check out a few posts selected at random, below: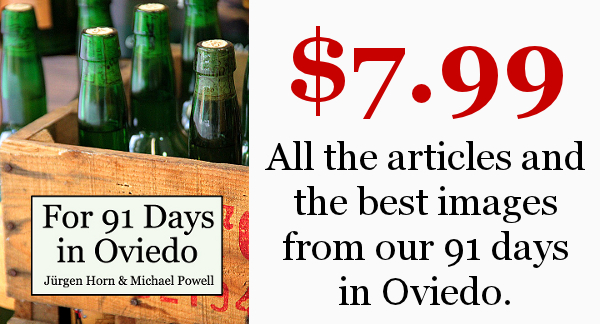 We've made the effort to convert our blog about Oviedo and Asturias into an e-book. For 91 Days in Oviedo contains all of our articles and a selection of over 150 of our best pictures. With an index sorted by category, links to the original blog posts, and cross-references spread throughout, the e-book is a perfect companion for a trip to Oviedo.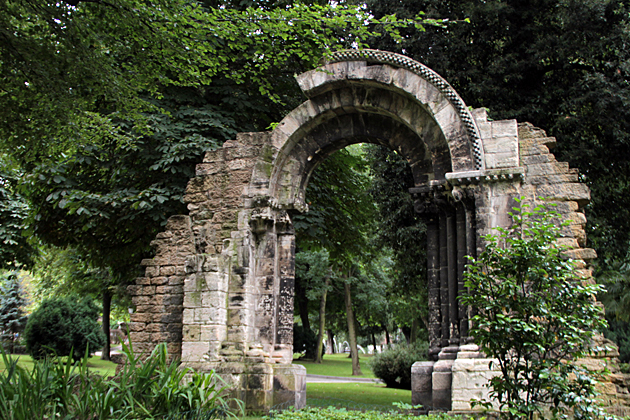 A 22-acre park in the middle of the city, the Campo de San Francisco is Oviedo's green heart; a space of tranquility and relaxation much appreciated by residents.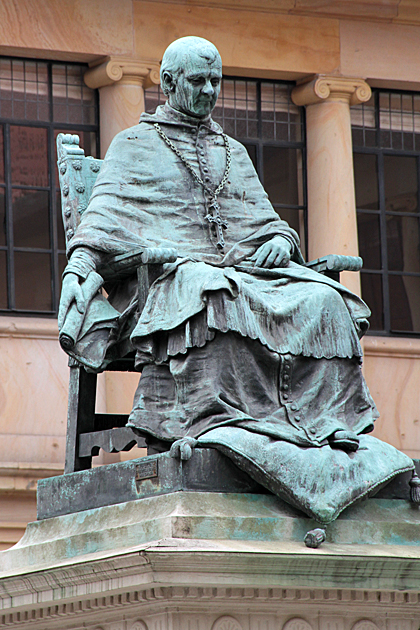 In the middle of the University of Oviedo's courtyard is a statue of its founder, Fernando Valdés Salas. The statue's expression is fatherly; benevolent but stern. The sense conveyed is that Valdés was a serious educator dedicated to learning, and a kindly, wise man. But a little research reveals that a loathsome monster reigns in the University's courtyard — rarely does history provide us such exquisitely evil characters as the Archbishop Fernando de Valdés.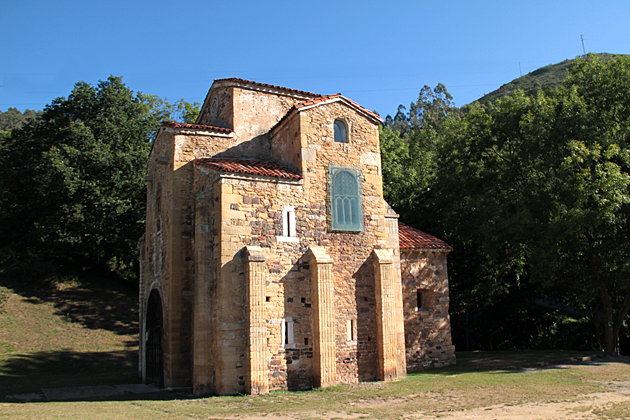 Just 300 steps from the Santa María del Naranco, we find its companion building: San Miguel de Lillo. Ramiro I built both in the same year, 848, for different purposes; Santa María as a recreational palace, and San Miguel as a church. Together, they make Oviedo's Naranco Hill one of the most important areas for Pre-Romanesque art in all of Europe.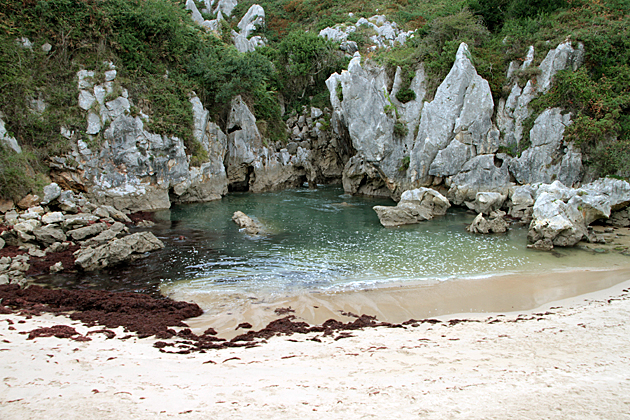 The coast around Llanes is well-known as one of the most stunning areas in Spain, and during a recent trip there, we sought out one of the features which makes it special: Gulpiyuri beach.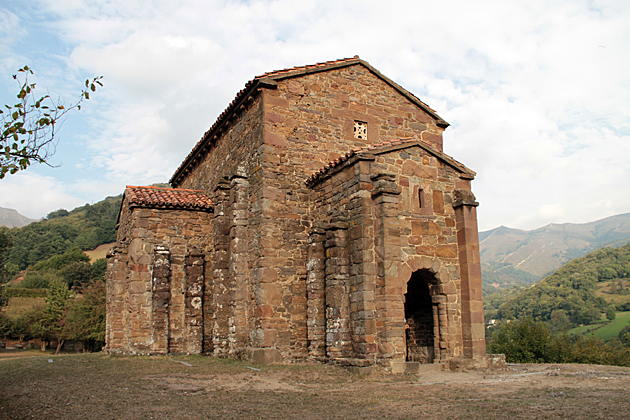 "Pre-Romanesque" is a confusing architectural term. The style didn't appear until centuries after the Romans, so it's not exactly pre-Roman at all. Instead, the term refers to buildings which pre-date the Romanesque architecture of medieval times, named so because of its rounded Roman arches.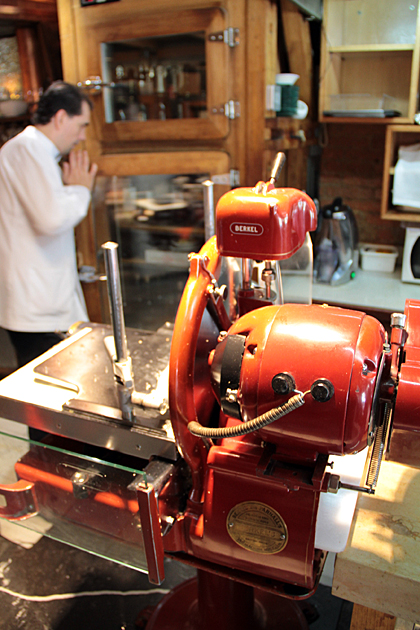 On the recommendation of one of our new Asturian Twitter friends, we chose Punto y Coma for our first big lunch in Oviedo. When we arrived at 14:30, the place was already packed and we were lucky to get a table.