For 91 Days
we lived in Oviedo, the capital of Asturias. An ancient, noble city surrounded by unbelievable nature, Oviedo provided a wonderful base for three months of hiking, sight-seeing and culture. This was the first location in our 91 day travel project, and we couldn't have picked a better place to start. Whether you're planning your own journey to Asturias, or are just interested in seeing what makes it such a special region, our articles and photographs should help you out. Begin reading from
the beginning
of our journey, or skip to
the end
. Visit the
comprehensive index
of everything we wrote about, or just check out a few posts selected at random, below: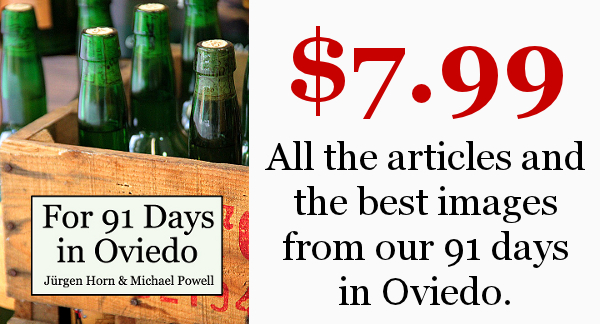 We've made the effort to convert our blog about Oviedo and Asturias into an e-book. For 91 Days in Oviedo contains all of our articles and a selection of over 150 of our best pictures. With an index sorted by category, links to the original blog posts, and cross-references spread throughout, the e-book is a perfect companion for a trip to Oviedo.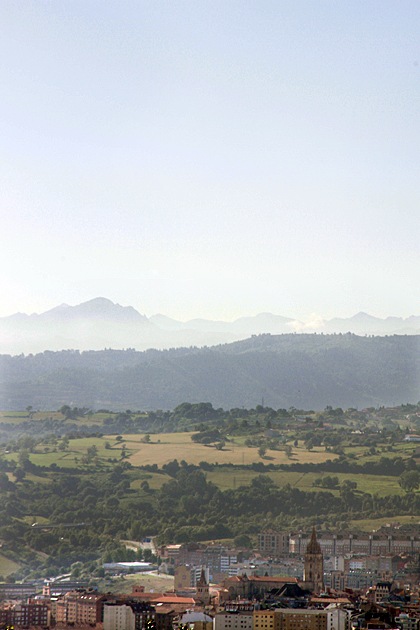 As we settle into our new home, different facets of life in Oviedo begin to emerge. The city is monumental, but surrounded by the most striking nature. And people seem to be happy, affluent and comfortable here. Yes, we realized early on that three months in Oviedo wouldn't be a struggle.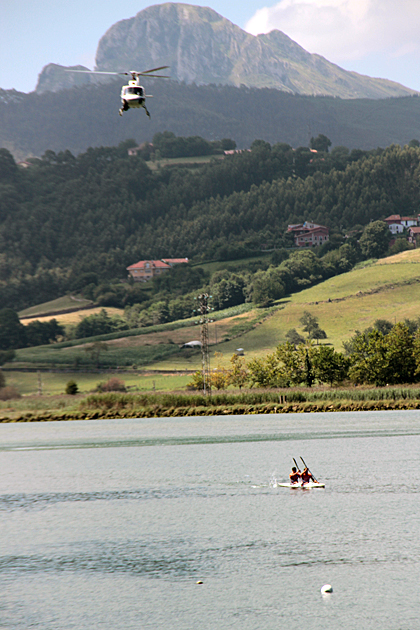 Entering 80 years of history, the International Descenso del Sella has become one of the most important events on the Asturian calendar. Over 300,000 people showed up to watch this year's canoe and kayak race and participate in a week full of parties.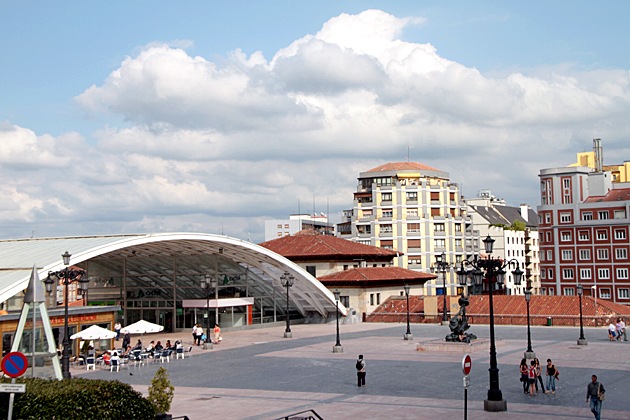 With the arrival of September our stay in Oviedo was one-third complete. August had been an incredible month, and we had seen a lot… the idea of two more months was exhilirating, and we were interested to see how our opinions of the city might evolve. So, we had the idea to conduct a small self-survey of our thoughts after one month.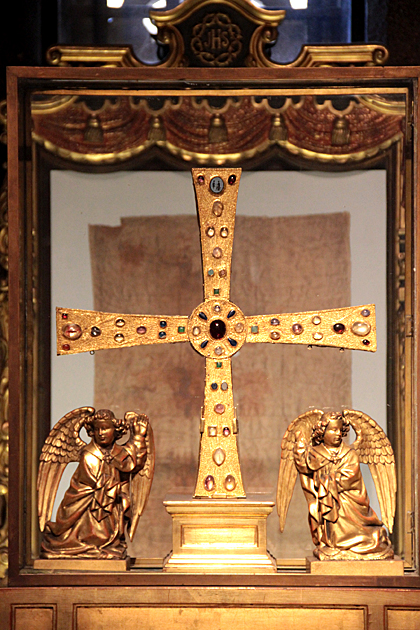 Accessed through a passage on the southern side of the Cathedral, the Pre-Romanesque Cámara Santa dates from the 9th century. It was originally King Alfonso's private chapel, and today houses some of the most important relics in Asturias. In 1998, UNESCO declared it a World Heritage Site.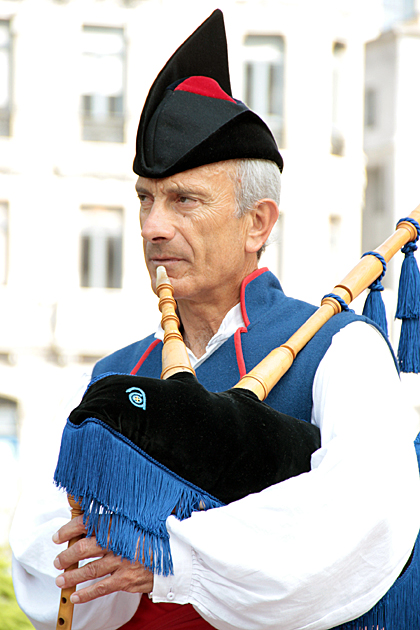 Until moving to Asturias, I shared the popular notion that bagpipes are from Scotland, and that the instrument's presence necessarily indicates Scottish influence. That turns out to be completely wrong. Bagpipes have a long history in all Europe, from the Balkans to Scandinavia, and definitely in Northern Spain. There's nothing uniquely Scottish about bagpipes; they weren't even invented there.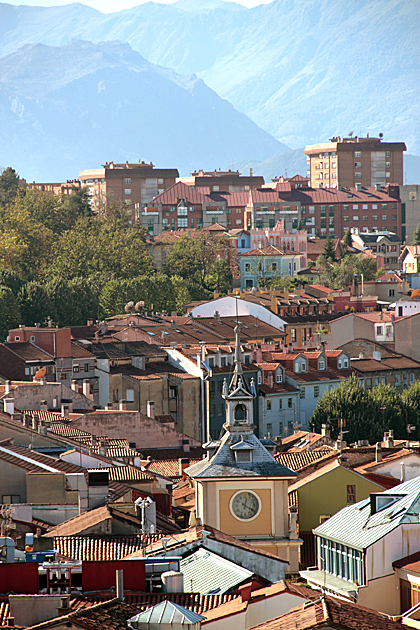 The priests at the Cathedral were kind enough to grant us special access to the bell tower to take some shots of Oviedo from above. The stairs are in poor condition, so it's understandable why the tower is normally closed to the public. Looking out over the city, Juergen and I both became melancholic. Our three months in Oviedo had come to an end.