For 91 Days
we lived in Oviedo, the capital of Asturias. An ancient, noble city surrounded by unbelievable nature, Oviedo provided a wonderful base for three months of hiking, sight-seeing and culture. This was the first location in our 91 day travel project, and we couldn't have picked a better place to start. Whether you're planning your own journey to Asturias, or are just interested in seeing what makes it such a special region, our articles and photographs should help you out. Begin reading from
the beginning
of our journey, or skip to
the end
. Visit the
comprehensive index
of everything we wrote about, or just check out a few posts selected at random, below: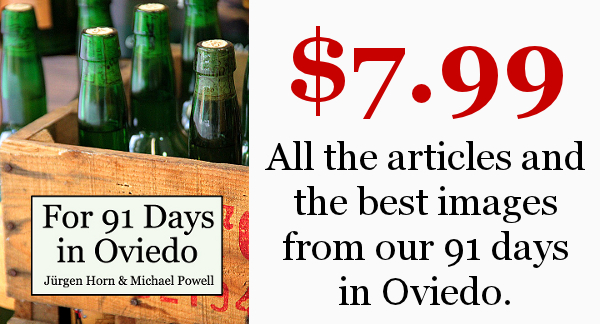 We've made the effort to convert our blog about Oviedo and Asturias into an e-book. For 91 Days in Oviedo contains all of our articles and a selection of over 150 of our best pictures. With an index sorted by category, links to the original blog posts, and cross-references spread throughout, the e-book is a perfect companion for a trip to Oviedo.
After admiring the relics in the Cámara Santa, visitors can continue their journey through the ancient wing of Oviedo's Cathedral by ascending to the second floor into the Museum of Sacred Art. This museum opened in 1990, and is one of Asturias' more important collections of religious iconography.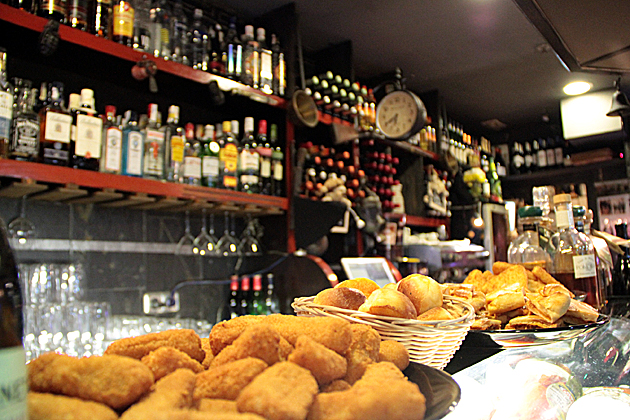 On a rainy Saturday night, I went to a bar which a couple friends had recommended. Al Fondo Hay Sitio… There's Room at the Back. It was a fun evening out. The bar had a great atmosphere with live rock music, a good selection of beers and an abundance of tapas, which the waiter insisted I try. "Picante, ¡SÍ!" Bowls of fruit were on the tables, and a guest book was at the door; funny little touches that give the bar a unique feel.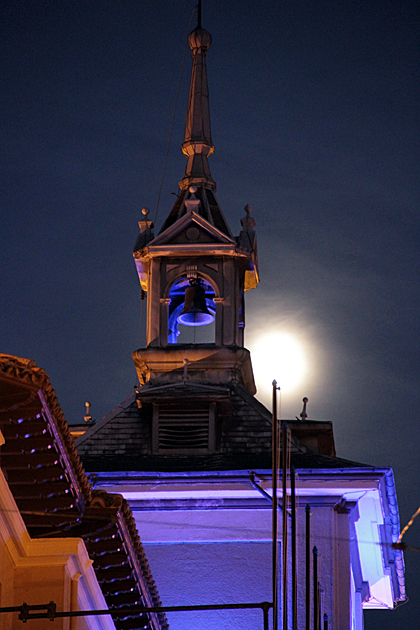 The decision to squirrel away all our worldly possessions in storage and embark on this travel project was not without risks. Any number of things might have gone wrong, and if we didn't pick a great city for our initial leg, it could have been a disaster. We had to choose something perfect, and really hit the jackpot with Oviedo.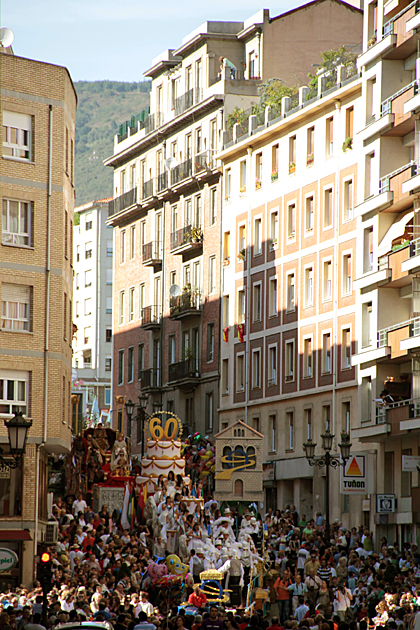 One of the biggest days of San Mateo is September 19th, the Día de América, when Oviedo celebrates its relationship with the New World. The immigrants who've moved to Spain, Asturians who went abroad, and the mixture of cultures are all represented in a big parade that shuts down the city.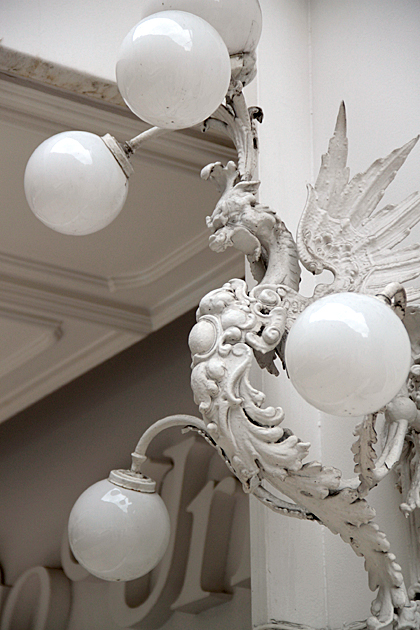 Like any great city, Oviedo is full of gorgeous detail, unexpected sights and humorous juxtapositions. The hardest part of a photographer's job here is deciding between the incredible picture opportunities!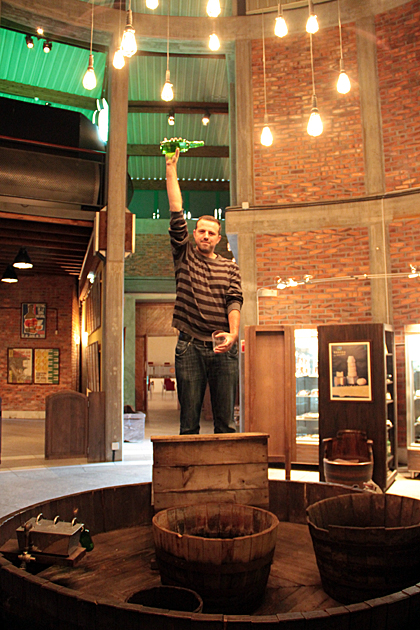 Sidra has been a big part of our Asturian experience — from learning the art of the Escanciado, to sitting with friends at one of the many sidrerías on Calle Gascona. There's something grandly social about cider, and we've made sure to drink as much as possible.