For 91 Days
we lived in Oviedo, the capital of Asturias. An ancient, noble city surrounded by unbelievable nature, Oviedo provided a wonderful base for three months of hiking, sight-seeing and culture. This was the first location in our 91 day travel project, and we couldn't have picked a better place to start. Whether you're planning your own journey to Asturias, or are just interested in seeing what makes it such a special region, our articles and photographs should help you out. Begin reading from
the beginning
of our journey, or skip to
the end
. Visit the
comprehensive index
of everything we wrote about, or just check out a few posts selected at random, below: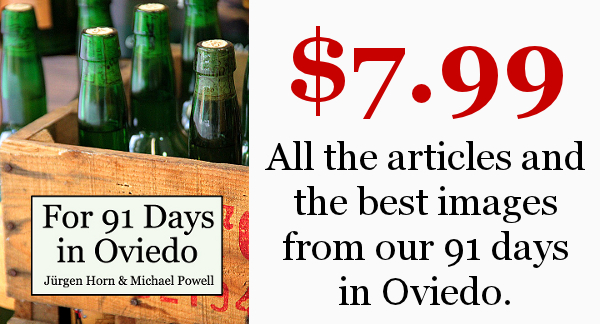 We've made the effort to convert our blog about Oviedo and Asturias into an e-book. For 91 Days in Oviedo contains all of our articles and a selection of over 150 of our best pictures. With an index sorted by category, links to the original blog posts, and cross-references spread throughout, the e-book is a perfect companion for a trip to Oviedo.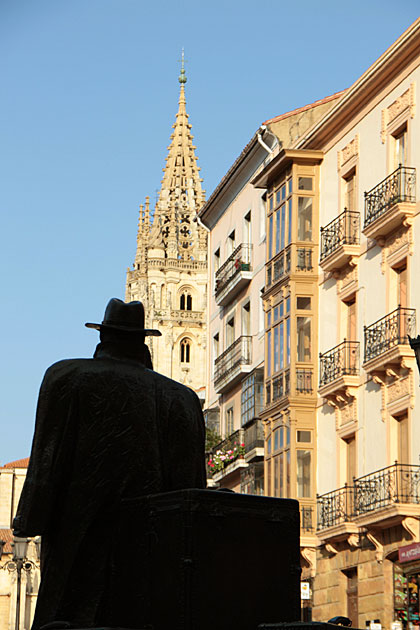 Oviedo is renowned for the statues which have been graced its streets since the early 1990s. From classic sculptures to modern art, a walk through Oviedo is like strolling through a giant open-air museum. A few really stand out, none more so than El Regreso de Williams B. Arrensberg, by Eduardo Úrculo, in the Plaza de Porlier.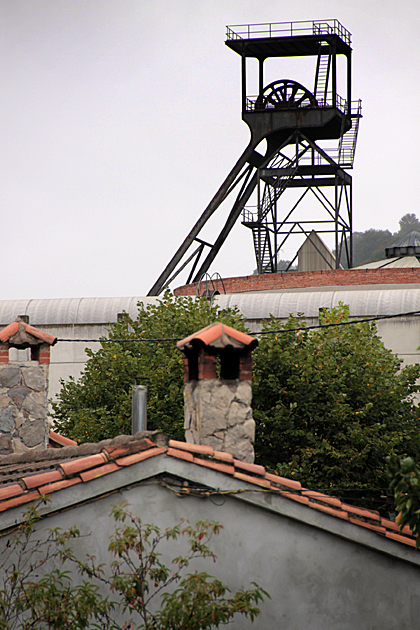 While we were in Oviedo, I found myself thinking a lot about mining for the first time in my life. The trapped Chilean miners were making headlines worldwide, a miner's strike was big news in Spain. But once I started considering the profession, I couldn't turn my mind off it. The vulgar exploitation of both workers and the earth for the further enrichment of corporations makes the mining industry the zenith of human greed and misery. There's something grotesquely romantic about it.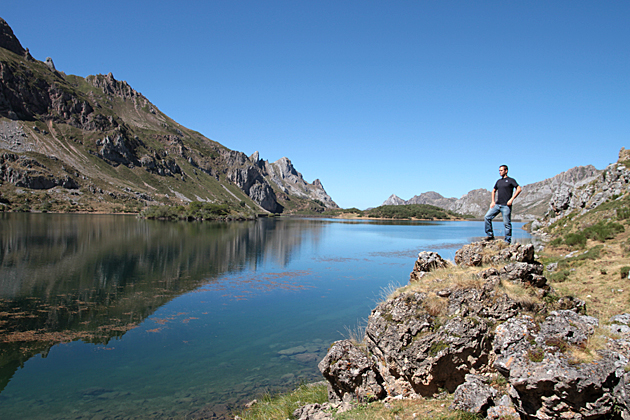 During our recent day trip to Somiedo, we found ourselves with time for a long walk. After parking our car in Valle del Lago, we hiked to Lago del Valle. Now that's some clever toponymy.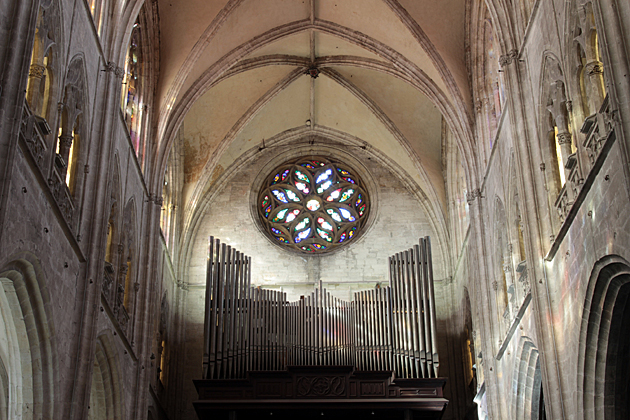 The future Queen of Spain is a carbayón. The beautiful and glamorous Letizia, Princess of Asturias, was born in Oviedo in 1972 and married Prince Felipe in 2004. And when he ascends to the throne, she will become the first Spanish Queen who was born a commoner.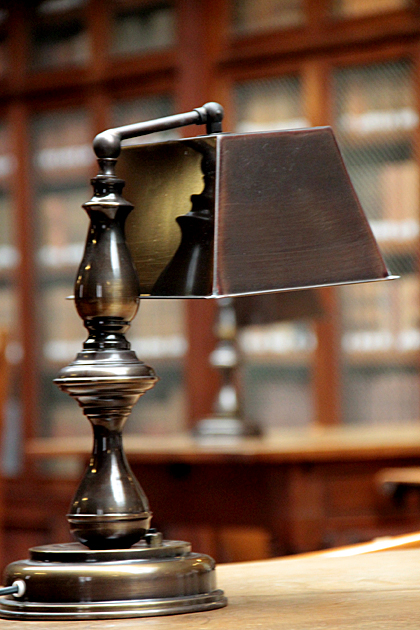 Established in 1574, the University of Oviedo has been an important part of the city for centuries. Its founder was the Archibishop Fernando de Valdés Salas, an inquisitive chap whom we earlier profiled. Oviedo's is the only public university in Asturias, and currently educates more than 25,000 students.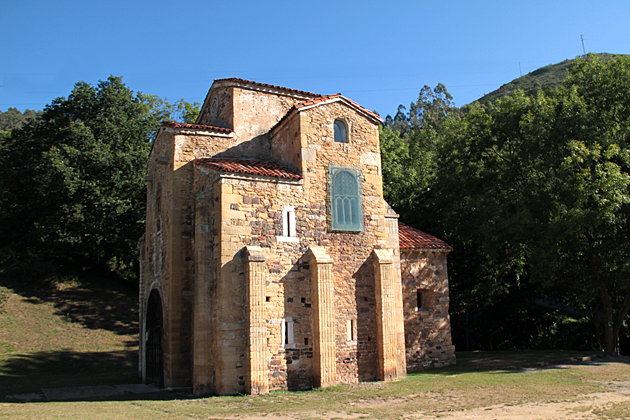 Just 300 steps from the Santa María del Naranco, we find its companion building: San Miguel de Lillo. Ramiro I built both in the same year, 848, for different purposes; Santa María as a recreational palace, and San Miguel as a church. Together, they make Oviedo's Naranco Hill one of the most important areas for Pre-Romanesque art in all of Europe.