For 91 Days
we lived in Oviedo, the capital of Asturias. An ancient, noble city surrounded by unbelievable nature, Oviedo provided a wonderful base for three months of hiking, sight-seeing and culture. This was the first location in our 91 day travel project, and we couldn't have picked a better place to start. Whether you're planning your own journey to Asturias, or are just interested in seeing what makes it such a special region, our articles and photographs should help you out. Begin reading from
the beginning
of our journey, or skip to
the end
. Visit the
comprehensive index
of everything we wrote about, or just check out a few posts selected at random, below: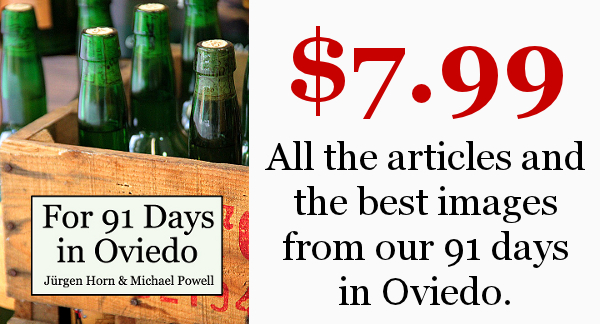 We've made the effort to convert our blog about Oviedo and Asturias into an e-book. For 91 Days in Oviedo contains all of our articles and a selection of over 150 of our best pictures. With an index sorted by category, links to the original blog posts, and cross-references spread throughout, the e-book is a perfect companion for a trip to Oviedo.
We're starting a small series recommending hotels we've noticed during our travels in Asturias. These will be quick little posts linking to the hotels, and information on the cities in which they're located.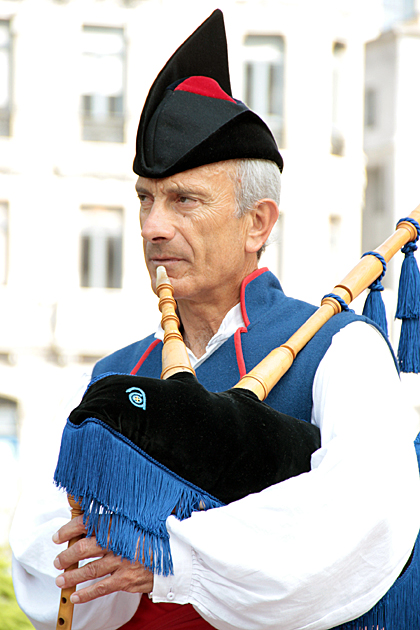 Until moving to Asturias, I shared the popular notion that bagpipes are from Scotland, and that the instrument's presence necessarily indicates Scottish influence. That turns out to be completely wrong. Bagpipes have a long history in all Europe, from the Balkans to Scandinavia, and definitely in Northern Spain. There's nothing uniquely Scottish about bagpipes; they weren't even invented there.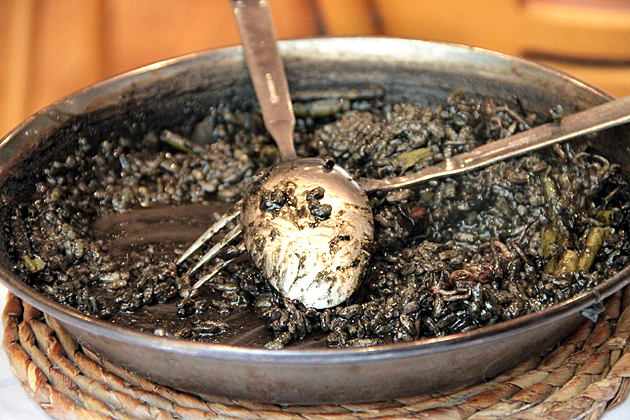 On Calle Cimadeville, just past the open arch of the Ayuntamiento building, La Más Barata is one of Oviedo's most famous and popular restaurants.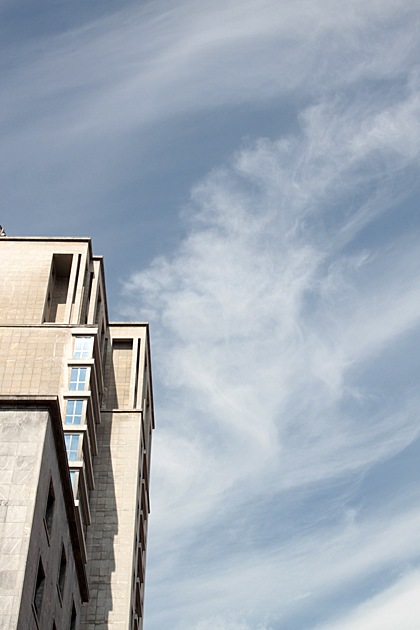 The capital of Asturias is one of the most beautiful cities in Spain, and a walk through its streets reveals Oviedo's 1000-year history, as much as the vibrant, contemporary place it is today. The ancient Pre-Romanesque churches and Baroque palaces are stunning, but we had just as much pleasure photographing the more modern buildings.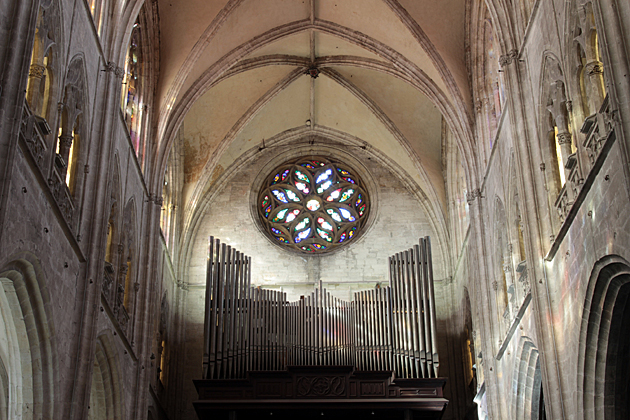 The future Queen of Spain is a carbayón. The beautiful and glamorous Letizia, Princess of Asturias, was born in Oviedo in 1972 and married Prince Felipe in 2004. And when he ascends to the throne, she will become the first Spanish Queen who was born a commoner.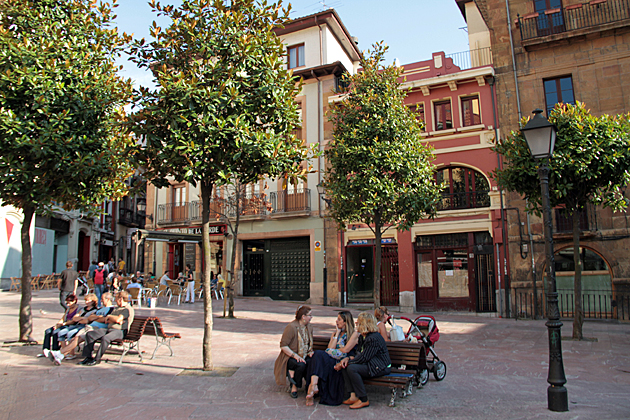 Found near the historic seat of the University of Oviedo, the Plaza del Riego is a small, triangular shaped plaza in the center of the city, which buzzes with activity from morning until evening, when its outdoor terraces are consistently packed.