For 91 Days
we lived in Oviedo, the capital of Asturias. An ancient, noble city surrounded by unbelievable nature, Oviedo provided a wonderful base for three months of hiking, sight-seeing and culture. This was the first location in our 91 day travel project, and we couldn't have picked a better place to start. Whether you're planning your own journey to Asturias, or are just interested in seeing what makes it such a special region, our articles and photographs should help you out. Begin reading from
the beginning
of our journey, or skip to
the end
. Visit the
comprehensive index
of everything we wrote about, or just check out a few posts selected at random, below: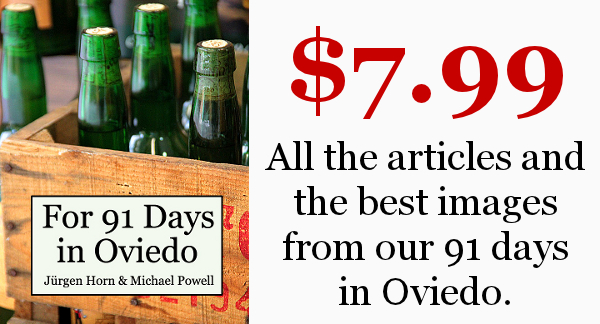 We've made the effort to convert our blog about Oviedo and Asturias into an e-book. For 91 Days in Oviedo contains all of our articles and a selection of over 150 of our best pictures. With an index sorted by category, links to the original blog posts, and cross-references spread throughout, the e-book is a perfect companion for a trip to Oviedo.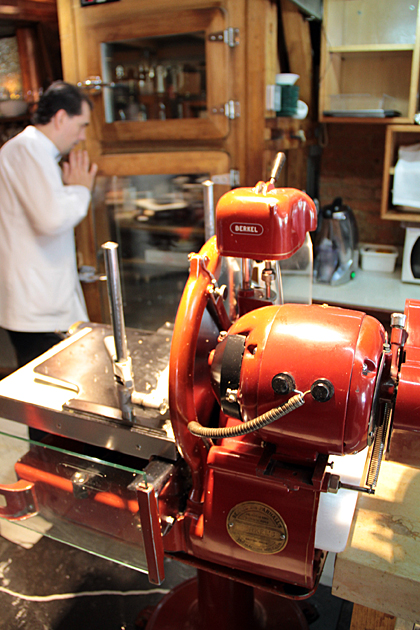 On the recommendation of one of our new Asturian Twitter friends, we chose Punto y Coma for our first big lunch in Oviedo. When we arrived at 14:30, the place was already packed and we were lucky to get a table.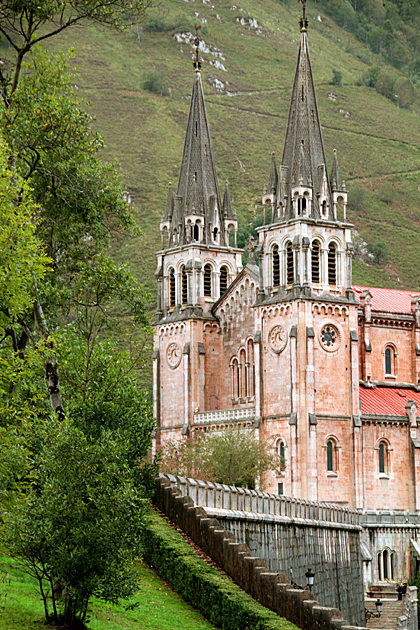 Oviedo may be the political center of the Principality of Asturias, but Covadonga is its spiritual heart. This mountain sanctuary near Cangas de Onís is where King Pelayo led a ragtag bunch of Christians to victory over a much larger Muslim force in the 8th century. It was Christianity's first triumph since the Moorish conquest of Iberia, and marked the beginning of the 800-year Reconquista.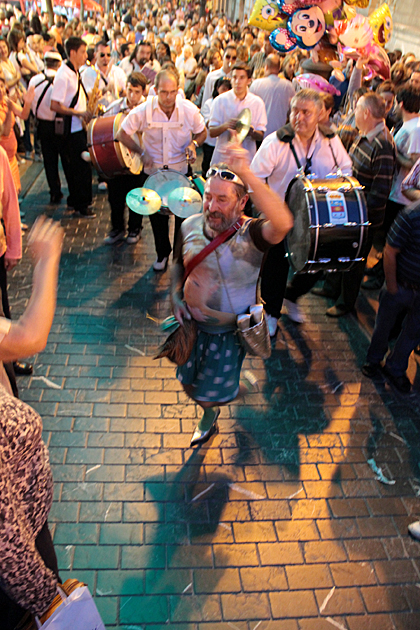 Las Fiestas de San Mateo are the biggest event of the year in Oviedo, taking place over the course of nearly two weeks. Oviedo has celebrated the saint's feast day for over a millenium, since the days of Alfonso II in the 9th century.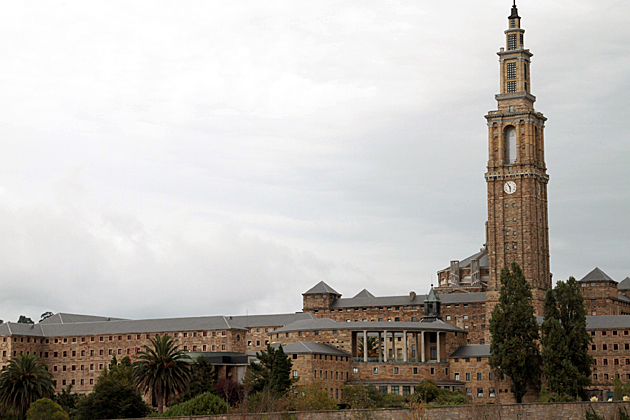 The largest building in Spain is found in Gijón. About three miles outside the city center, the massive Universidad Laboral gobbles up 66 acres of land. Built between 1946 and 1956, the Laboral is an astounding memorial to the grandiloquence and megalomania of the Franco era.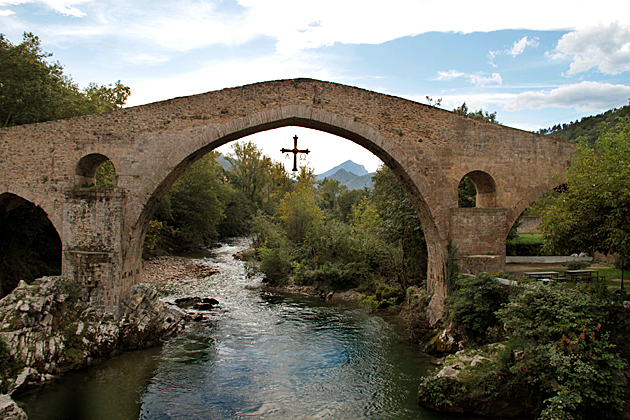 One of the most visited towns in all of Asturias is also one of its oldest. Serving as the entrance to the parks of Covadonga, the village of Cangas de Onís is inundated every weekend and throughout the summer with religious tourists who've come to pay tribute to the spiritual heart of Asturias.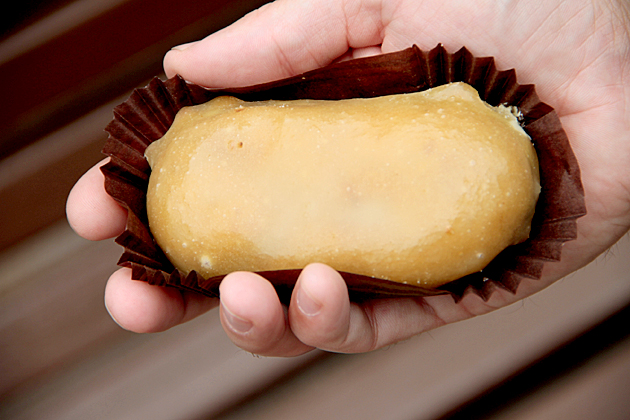 Carbayón is a word with various meanings to the people of Oviedo. First and foremost, it refers to a
beloved oak tree
which had been the symbol of Oviedo for centuries, until it was torn down to make room for Calle Uria in 1879. The term "carbayón" can also refer to a native of Oviedo.