For 91 Days
we lived in Oviedo, the capital of Asturias. An ancient, noble city surrounded by unbelievable nature, Oviedo provided a wonderful base for three months of hiking, sight-seeing and culture. This was the first location in our 91 day travel project, and we couldn't have picked a better place to start. Whether you're planning your own journey to Asturias, or are just interested in seeing what makes it such a special region, our articles and photographs should help you out. Begin reading from
the beginning
of our journey, or skip to
the end
. Visit the
comprehensive index
of everything we wrote about, or just check out a few posts selected at random, below: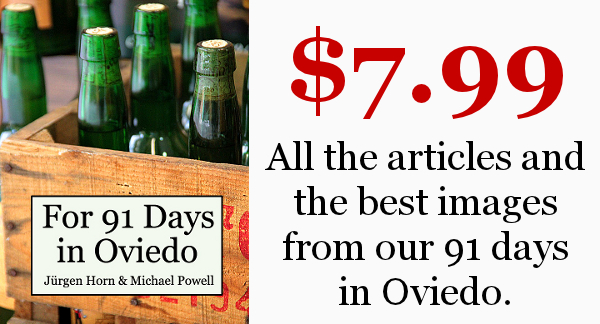 We've made the effort to convert our blog about Oviedo and Asturias into an e-book. For 91 Days in Oviedo contains all of our articles and a selection of over 150 of our best pictures. With an index sorted by category, links to the original blog posts, and cross-references spread throughout, the e-book is a perfect companion for a trip to Oviedo.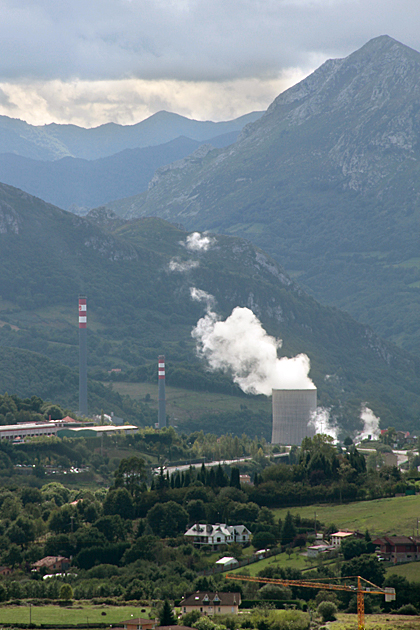 The neighborhood of El Cristo occupies a hill just south-west of the city center, and hosts the majority of the University of Oviedo's facilities.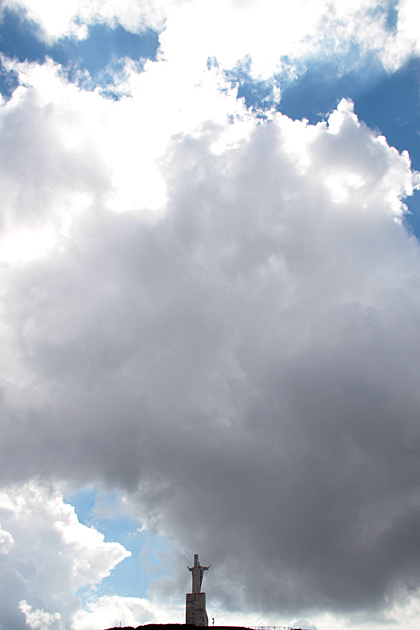 Oviedo is bounded on the north by Mount Naranco, which stretches over five kilometers in length and reaches 634 meters in altitude. 634 meters? Pfah, that's nothing… let's climb it!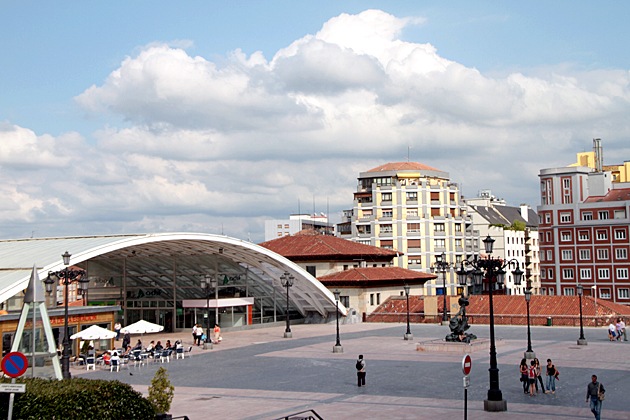 With the arrival of September our stay in Oviedo was one-third complete. August had been an incredible month, and we had seen a lot… the idea of two more months was exhilirating, and we were interested to see how our opinions of the city might evolve. So, we had the idea to conduct a small self-survey of our thoughts after one month.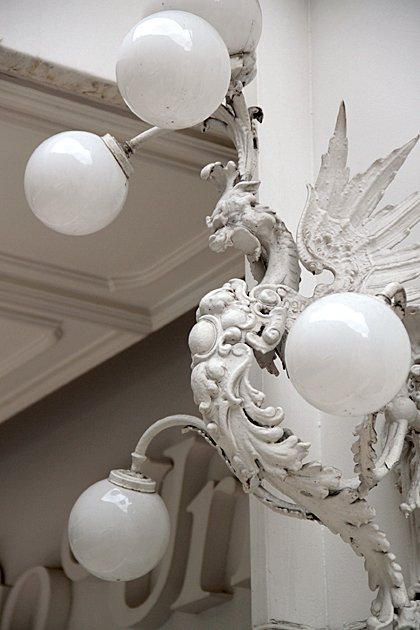 Like any great city, Oviedo is full of gorgeous detail, unexpected sights and humorous juxtapositions. The hardest part of a photographer's job here is deciding between the incredible picture opportunities!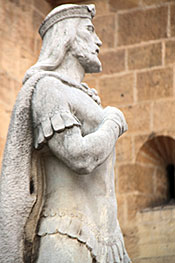 Possibly because I'm from the USA, where a building from 1910 is considered ancient, I'm fascinated by European history. A city like Oviedo, with centuries engraved into almost every corner and churches over one thousand years old… well, it's too much for my little corn-fed American mind to fully comprehend.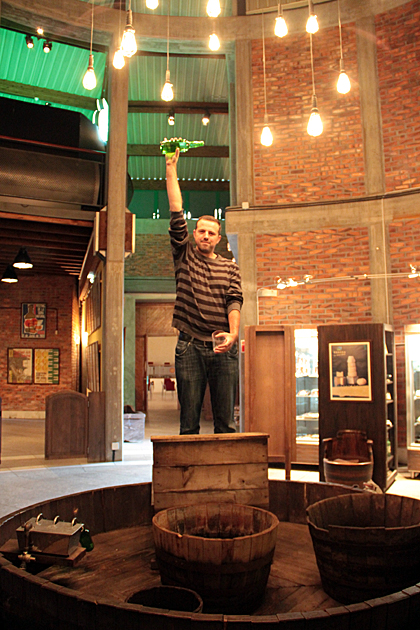 Sidra has been a big part of our Asturian experience — from learning the art of the Escanciado, to sitting with friends at one of the many sidrerías on Calle Gascona. There's something grandly social about cider, and we've made sure to drink as much as possible.