For 91 Days
we lived in Oviedo, the capital of Asturias. An ancient, noble city surrounded by unbelievable nature, Oviedo provided a wonderful base for three months of hiking, sight-seeing and culture. This was the first location in our 91 day travel project, and we couldn't have picked a better place to start. Whether you're planning your own journey to Asturias, or are just interested in seeing what makes it such a special region, our articles and photographs should help you out. Begin reading from
the beginning
of our journey, or skip to
the end
. Visit the
comprehensive index
of everything we wrote about, or just check out a few posts selected at random, below: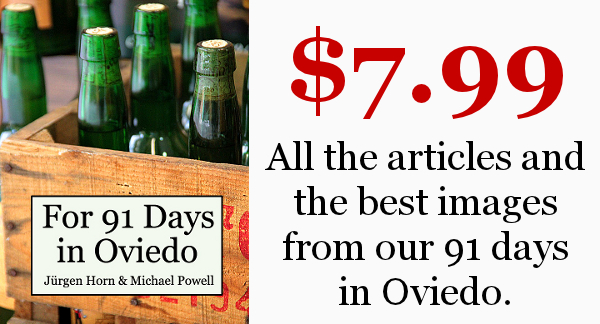 We've made the effort to convert our blog about Oviedo and Asturias into an e-book. For 91 Days in Oviedo contains all of our articles and a selection of over 150 of our best pictures. With an index sorted by category, links to the original blog posts, and cross-references spread throughout, the e-book is a perfect companion for a trip to Oviedo.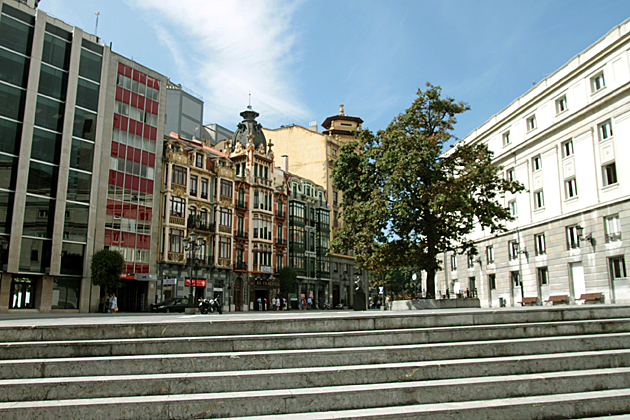 For centuries, a massive oak tree stood in the heart of Oviedo. Known as El Carbayón, it was an important symbol of the city's identity.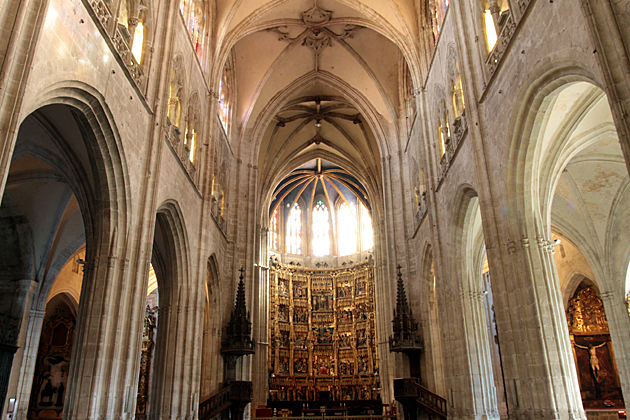 As is the case in almost every Spanish city, Oviedo's most impressive and important building is its cathedral. With a history stretching back to the 8th century, and an official name which takes nearly eight centuries to pronounce, the Santa Iglesia Basílica Catedral Metropolitana de San Salvador de Oviedo is the must-see highlight during a visit to the city.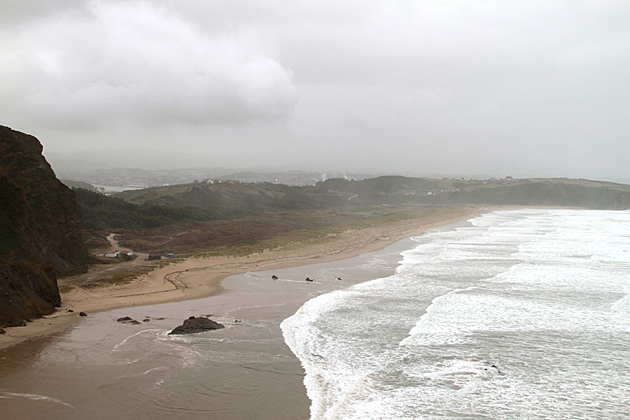 Jutting out into the Cantabrian sea, Cabo Peñas (the Cape of Rocks) is the most northern point in Asturias and an area of incredible natural beauty. We spent the day driving around the coast, from Luanco to the Lighthouse of San Juan de Nieva.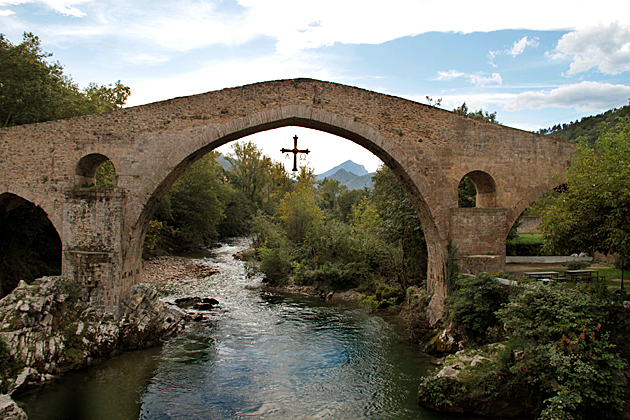 One of the most visited towns in all of Asturias is also one of its oldest. Serving as the entrance to the parks of Covadonga, the village of Cangas de Onís is inundated every weekend and throughout the summer with religious tourists who've come to pay tribute to the spiritual heart of Asturias.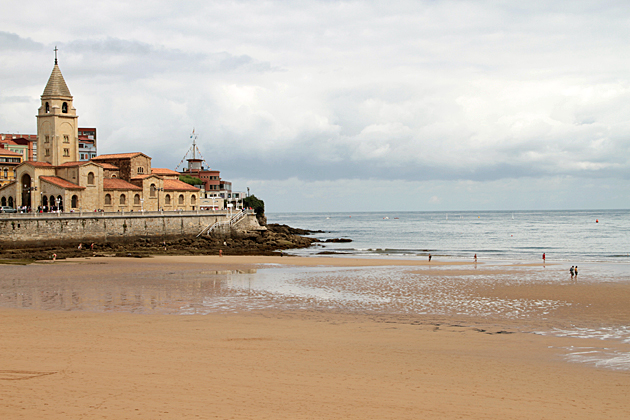 Everything I'd read about Gijón, the largest city in Asturias, described it as "industrial" or "working-class", so we arrived fearing that it'd be boring. But we needn't have worried: Gijón is beautiful, full of students, lively bars and charming plazas. We spent the day walking around the old town center, the Cimavilla, admiriing monuments, plazas and incredible old buildings. The weather was great and the streets were full with young people sitting on whatever piece of stone was available.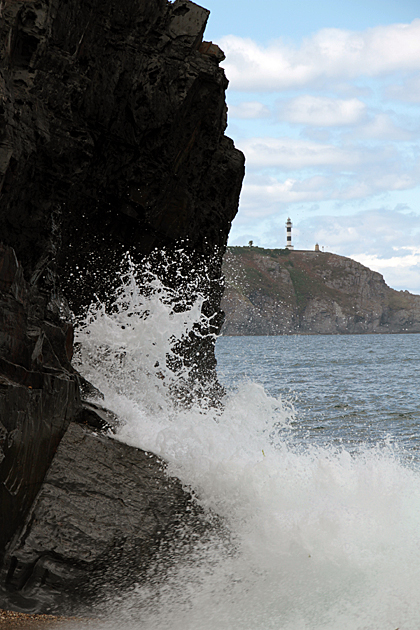 A popular hiking trail connects Barayo Beach to the town of Navia, about twenty kilometers away. Especially for fans of cliffs, seaside villages and hidden beaches, it's a long walk through paradise.