For 91 Days
we lived in Oviedo, the capital of Asturias. An ancient, noble city surrounded by unbelievable nature, Oviedo provided a wonderful base for three months of hiking, sight-seeing and culture. This was the first location in our 91 day travel project, and we couldn't have picked a better place to start. Whether you're planning your own journey to Asturias, or are just interested in seeing what makes it such a special region, our articles and photographs should help you out. Begin reading from
the beginning
of our journey, or skip to
the end
. Visit the
comprehensive index
of everything we wrote about, or just check out a few posts selected at random, below: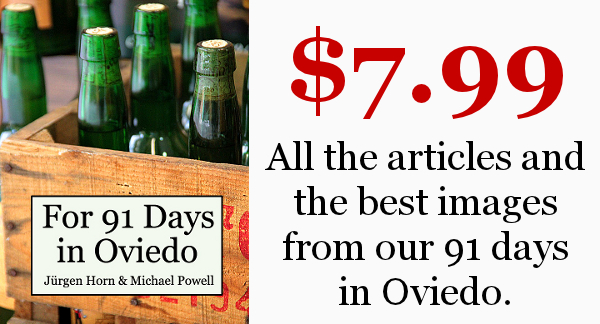 We've made the effort to convert our blog about Oviedo and Asturias into an e-book. For 91 Days in Oviedo contains all of our articles and a selection of over 150 of our best pictures. With an index sorted by category, links to the original blog posts, and cross-references spread throughout, the e-book is a perfect companion for a trip to Oviedo.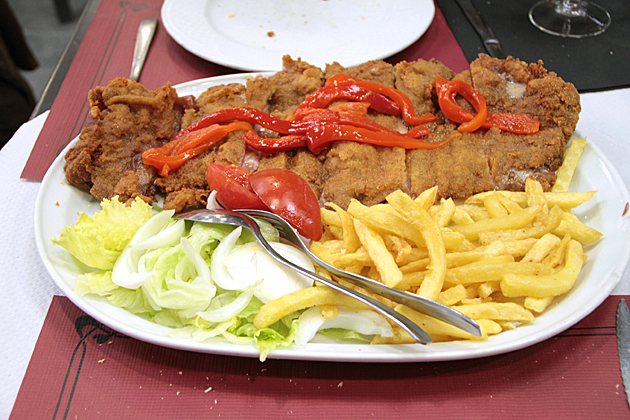 After sitting down at the popular Mesón Casa Pedro on Calle Asturias, we did like everyone else and ordered the cachopo. A delicious breaded, fried "sandwich" of ham and cheese, cachopo is similar to Cordon Bleu. Just a lot bigger.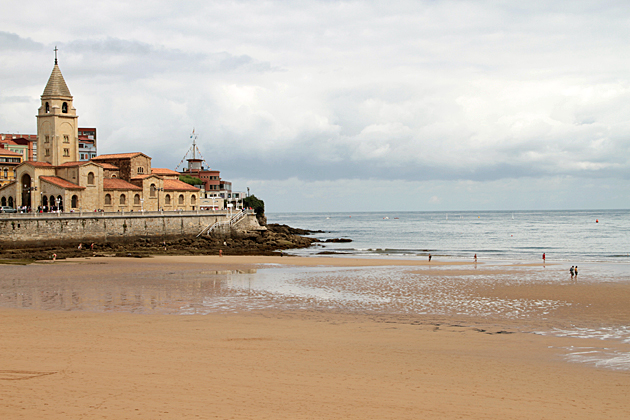 Everything I'd read about Gijón, the largest city in Asturias, described it as "industrial" or "working-class", so we arrived fearing that it'd be boring. But we needn't have worried: Gijón is beautiful, full of students, lively bars and charming plazas. We spent the day walking around the old town center, the Cimavilla, admiriing monuments, plazas and incredible old buildings. The weather was great and the streets were full with young people sitting on whatever piece of stone was available.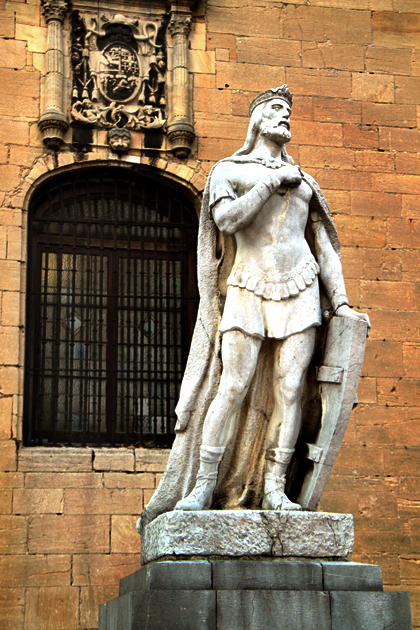 King of Asturias for 51 years, from 791 until his death in 842, Alfonso II el Casto had an impact on Oviedo that has barely diminished over the course of the centuries.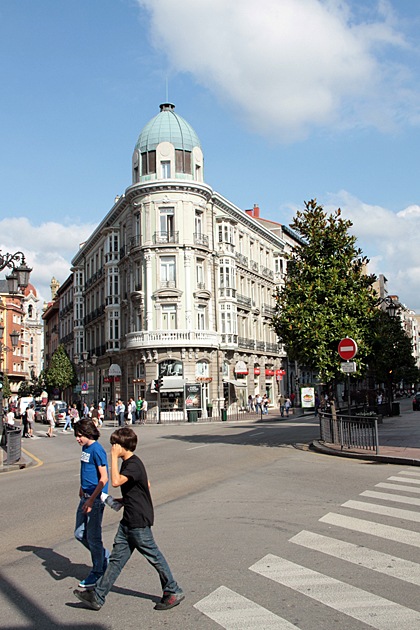 Oviedo and the rest of Asturias enjoy a reputation as one of the safest, most crime-free sections of Spain, a country that is itself quite free of violence. In fact, Gijón and Oviedo recently ranked #2 and #3 respectively in a list of safest Spanish cities (#1 was Pamplona).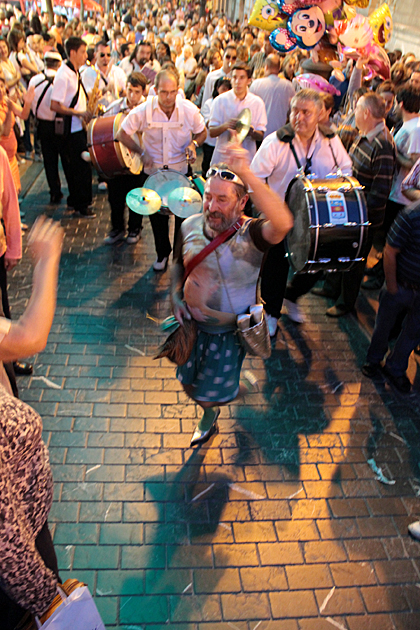 Las Fiestas de San Mateo are the biggest event of the year in Oviedo, taking place over the course of nearly two weeks. Oviedo has celebrated the saint's feast day for over a millenium, since the days of Alfonso II in the 9th century.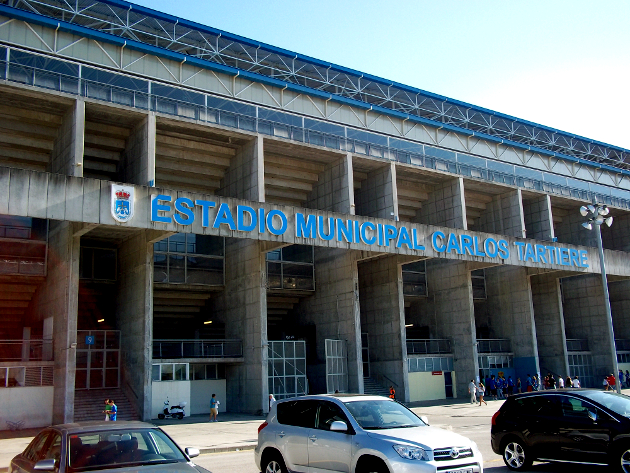 Finally, football season had started up again. The euphoric World Cup in South Africa had ended almost two months ago. Two full months without meaningful matches! That's sick, is what it is!