For 91 Days
we lived in Oviedo, the capital of Asturias. An ancient, noble city surrounded by unbelievable nature, Oviedo provided a wonderful base for three months of hiking, sight-seeing and culture. This was the first location in our 91 day travel project, and we couldn't have picked a better place to start. Whether you're planning your own journey to Asturias, or are just interested in seeing what makes it such a special region, our articles and photographs should help you out. Begin reading from
the beginning
of our journey, or skip to
the end
. Visit the
comprehensive index
of everything we wrote about, or just check out a few posts selected at random, below: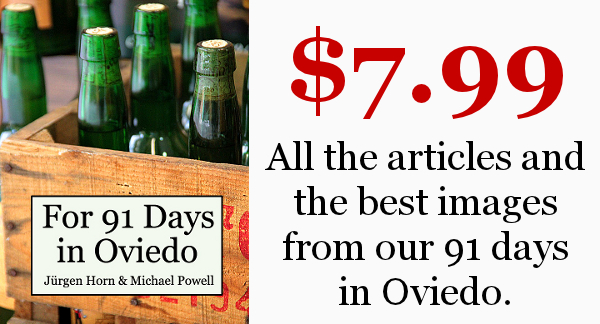 We've made the effort to convert our blog about Oviedo and Asturias into an e-book. For 91 Days in Oviedo contains all of our articles and a selection of over 150 of our best pictures. With an index sorted by category, links to the original blog posts, and cross-references spread throughout, the e-book is a perfect companion for a trip to Oviedo.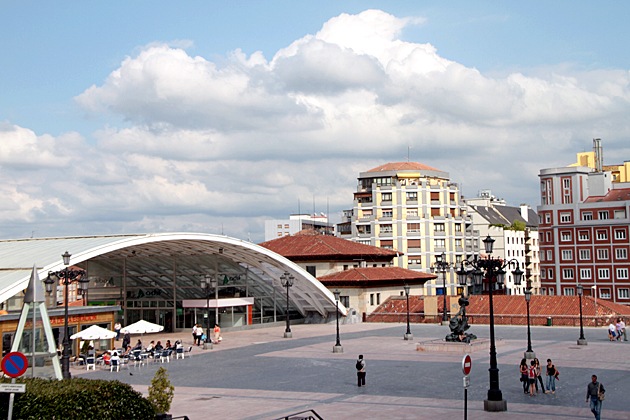 With the arrival of September our stay in Oviedo was one-third complete. August had been an incredible month, and we had seen a lot… the idea of two more months was exhilirating, and we were interested to see how our opinions of the city might evolve. So, we had the idea to conduct a small self-survey of our thoughts after one month.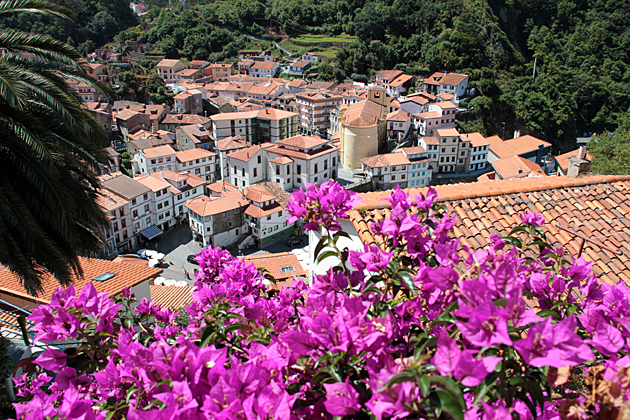 Asturianu is the indigenous language of Asturias, though there aren't many people who speak it anymore. And Pixuetu is a dialect of Asturianu spoken only in Cudillero, a tiny village on the Cantabrian coast, distinuished by its use of Nordic words. Its no wonder that parents around the world are in a rush to teach their children Pixueto, since it's totally going to be the next Chinese.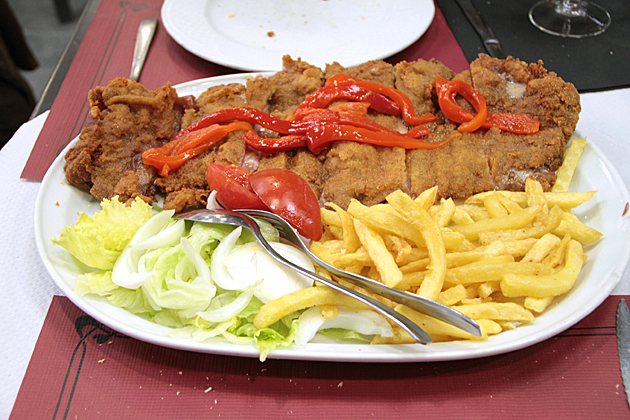 After sitting down at the popular Mesón Casa Pedro on Calle Asturias, we did like everyone else and ordered the cachopo. A delicious breaded, fried "sandwich" of ham and cheese, cachopo is similar to Cordon Bleu. Just a lot bigger.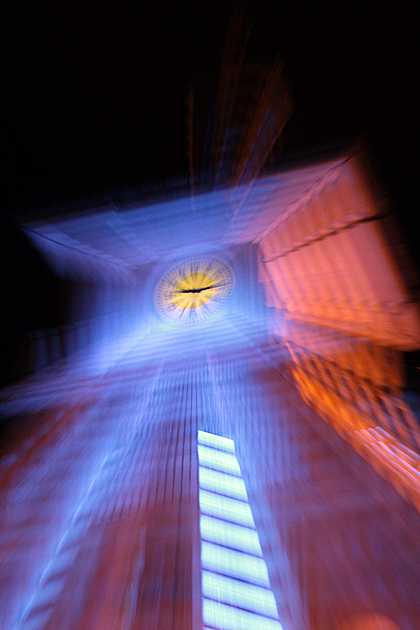 The biggest festival of the year in Oviedo came to a close yesterday, on September 21st. For eleven days, the city had seen its streets converted into a massive carnival. To be honest, we felt a little relieved it was finally over.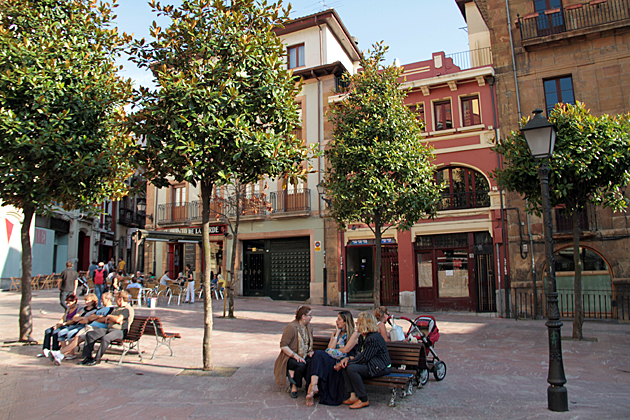 Found near the historic seat of the University of Oviedo, the Plaza del Riego is a small, triangular shaped plaza in the center of the city, which buzzes with activity from morning until evening, when its outdoor terraces are consistently packed.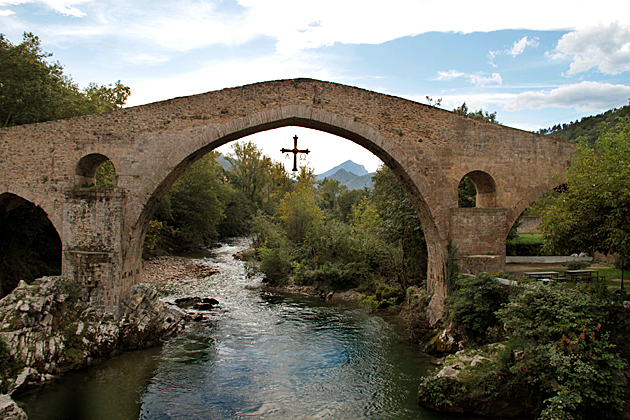 One of the most visited towns in all of Asturias is also one of its oldest. Serving as the entrance to the parks of Covadonga, the village of Cangas de Onís is inundated every weekend and throughout the summer with religious tourists who've come to pay tribute to the spiritual heart of Asturias.