For 91 Days
we lived in Oviedo, the capital of Asturias. An ancient, noble city surrounded by unbelievable nature, Oviedo provided a wonderful base for three months of hiking, sight-seeing and culture. This was the first location in our 91 day travel project, and we couldn't have picked a better place to start. Whether you're planning your own journey to Asturias, or are just interested in seeing what makes it such a special region, our articles and photographs should help you out. Begin reading from
the beginning
of our journey, or skip to
the end
. Visit the
comprehensive index
of everything we wrote about, or just check out a few posts selected at random, below: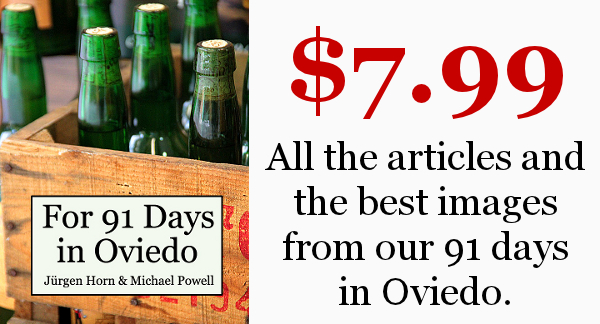 We've made the effort to convert our blog about Oviedo and Asturias into an e-book. For 91 Days in Oviedo contains all of our articles and a selection of over 150 of our best pictures. With an index sorted by category, links to the original blog posts, and cross-references spread throughout, the e-book is a perfect companion for a trip to Oviedo.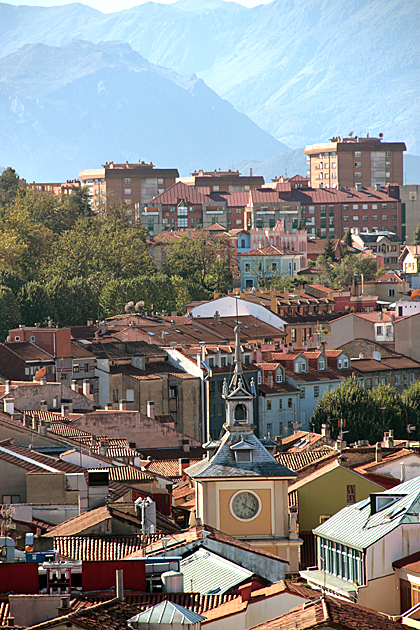 The priests at the Cathedral were kind enough to grant us special access to the bell tower to take some shots of Oviedo from above. The stairs are in poor condition, so it's understandable why the tower is normally closed to the public. Looking out over the city, Juergen and I both became melancholic. Our three months in Oviedo had come to an end.
We're starting a small series recommending hotels we've noticed during our travels in Asturias. These will be quick little posts linking to the hotels, and information on the cities in which they're located.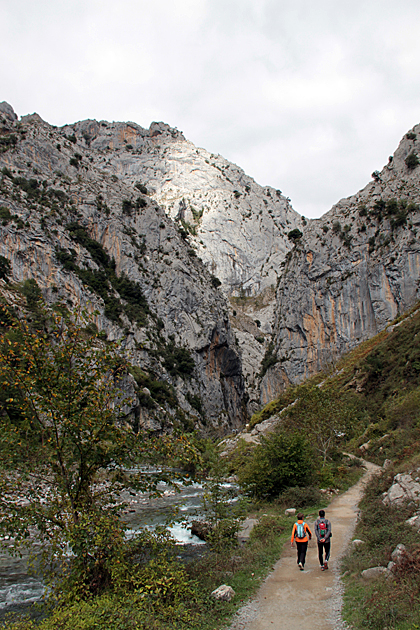 The Picos de Europa are a huge mountain range that straddles the border between Asturias, Cantabria and León, just twenty kilometers from the ocean, and a paradise for mountain climbers, nature lovers and hikers.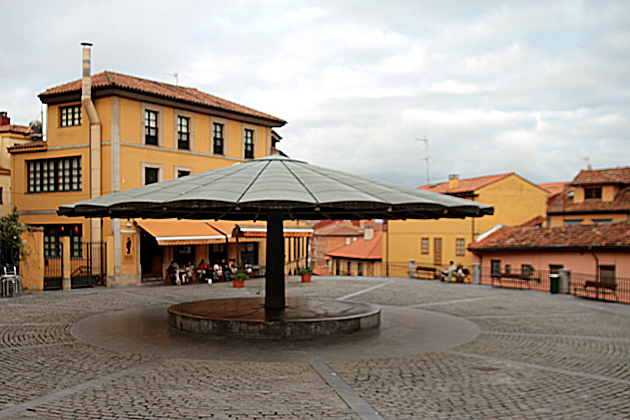 Our first two months in Asturias were marked by incredibly sunny weather. People kept warning us that this wasn't normal, and to prepare ourselves for rain in October.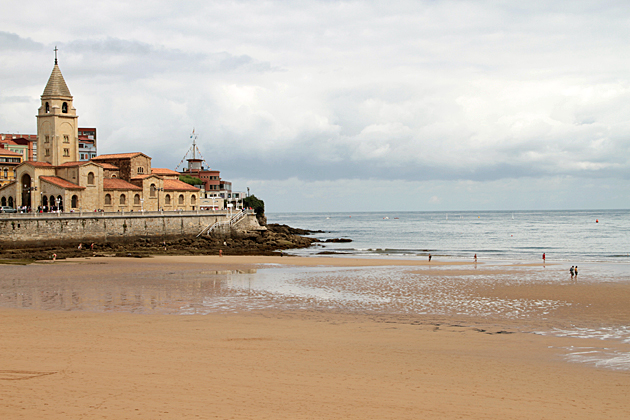 Everything I'd read about Gijón, the largest city in Asturias, described it as "industrial" or "working-class", so we arrived fearing that it'd be boring. But we needn't have worried: Gijón is beautiful, full of students, lively bars and charming plazas. We spent the day walking around the old town center, the Cimavilla, admiriing monuments, plazas and incredible old buildings. The weather was great and the streets were full with young people sitting on whatever piece of stone was available.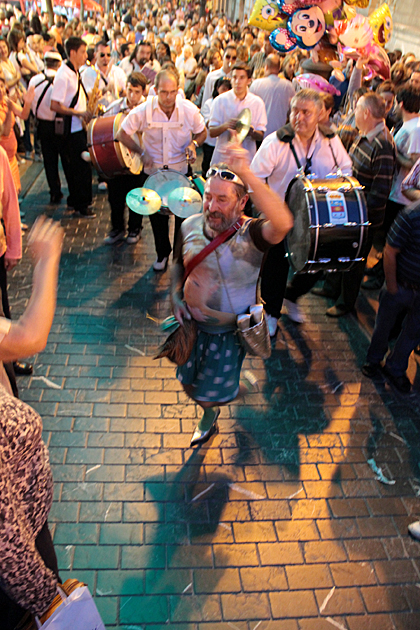 Las Fiestas de San Mateo are the biggest event of the year in Oviedo, taking place over the course of nearly two weeks. Oviedo has celebrated the saint's feast day for over a millenium, since the days of Alfonso II in the 9th century.