For 91 Days
we lived in Oviedo, the capital of Asturias. An ancient, noble city surrounded by unbelievable nature, Oviedo provided a wonderful base for three months of hiking, sight-seeing and culture. This was the first location in our 91 day travel project, and we couldn't have picked a better place to start. Whether you're planning your own journey to Asturias, or are just interested in seeing what makes it such a special region, our articles and photographs should help you out. Begin reading from
the beginning
of our journey, or skip to
the end
. Visit the
comprehensive index
of everything we wrote about, or just check out a few posts selected at random, below: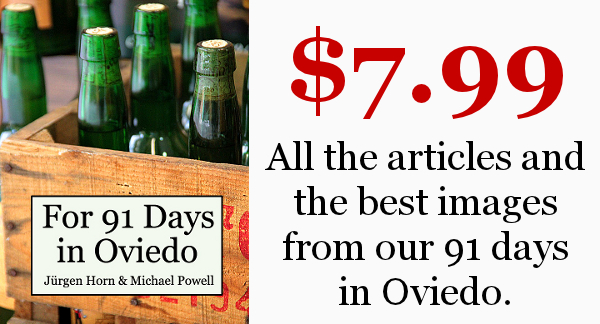 We've made the effort to convert our blog about Oviedo and Asturias into an e-book. For 91 Days in Oviedo contains all of our articles and a selection of over 150 of our best pictures. With an index sorted by category, links to the original blog posts, and cross-references spread throughout, the e-book is a perfect companion for a trip to Oviedo.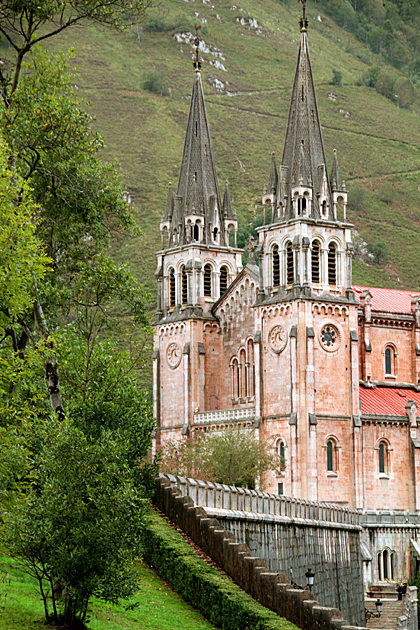 Oviedo may be the political center of the Principality of Asturias, but Covadonga is its spiritual heart. This mountain sanctuary near Cangas de Onís is where King Pelayo led a ragtag bunch of Christians to victory over a much larger Muslim force in the 8th century. It was Christianity's first triumph since the Moorish conquest of Iberia, and marked the beginning of the 800-year Reconquista.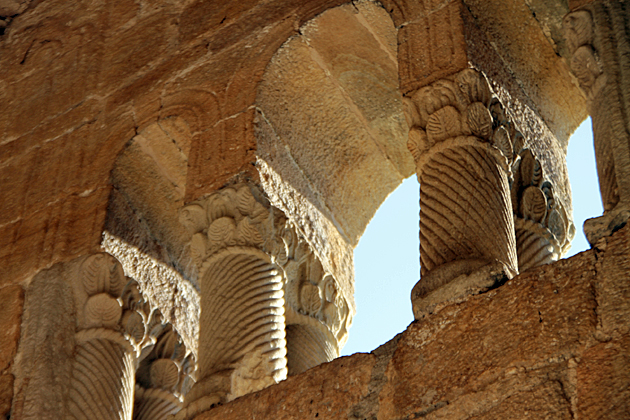 Originally constructed in 848, the Santa María del Naranco and San Miguel de Lillo are Oviedo's most important Pre-Romanesque structures.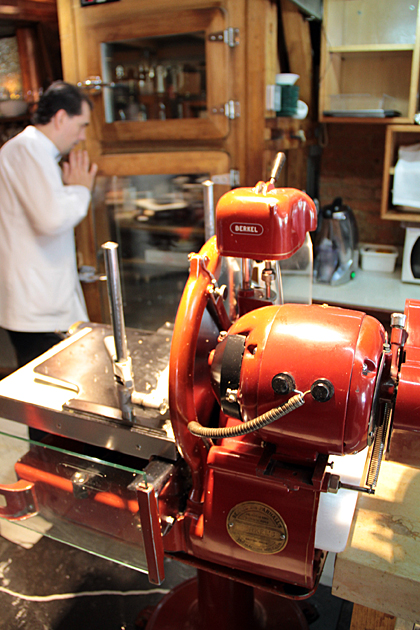 On the recommendation of one of our new Asturian Twitter friends, we chose Punto y Coma for our first big lunch in Oviedo. When we arrived at 14:30, the place was already packed and we were lucky to get a table.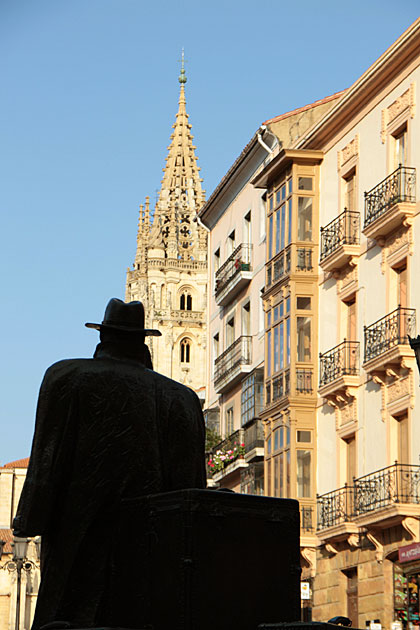 Oviedo is renowned for the statues which have been graced its streets since the early 1990s. From classic sculptures to modern art, a walk through Oviedo is like strolling through a giant open-air museum. A few really stand out, none more so than El Regreso de Williams B. Arrensberg, by Eduardo Úrculo, in the Plaza de Porlier.
The official Anthem of Asturias, popularly elected in the 1890s, is a curious song. It's unlike any "national" anthem I've ever heard. There's nothing grand about it, and it seems more suited to a traditional dance than a national statement of identity. But, here, you be the judge: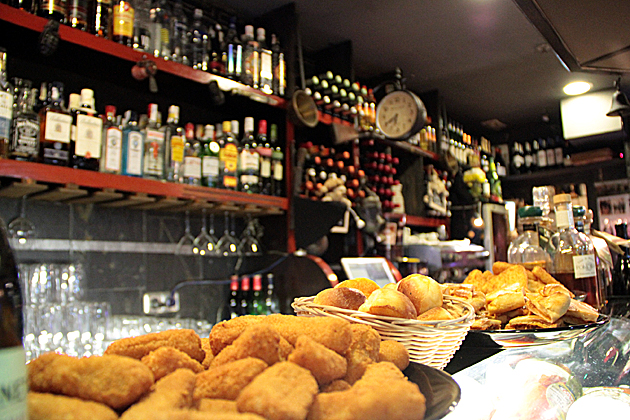 On a rainy Saturday night, I went to a bar which a couple friends had recommended. Al Fondo Hay Sitio… There's Room at the Back. It was a fun evening out. The bar had a great atmosphere with live rock music, a good selection of beers and an abundance of tapas, which the waiter insisted I try. "Picante, ¡SÍ!" Bowls of fruit were on the tables, and a guest book was at the door; funny little touches that give the bar a unique feel.