Pizzería La Competencia on the Ruta del Vino
Here's a tip for young entrepreneurs. Want to make sure your new bar is massively popular? Offer free slices of pizza with every drink. And make the drinks crazy-cheap.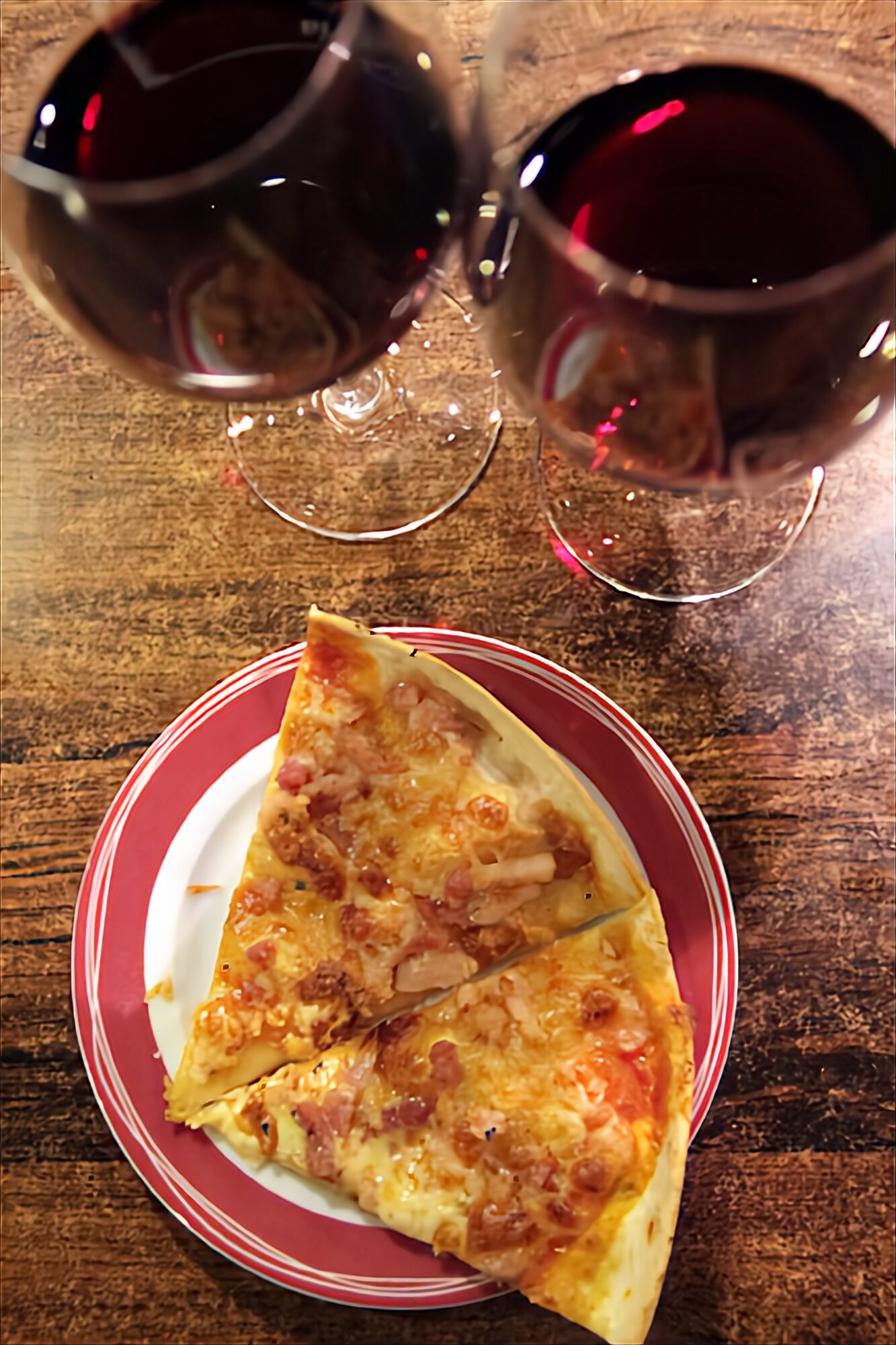 It works for Pizzería La Competencia, on Calle de Manuel Pedregal, a street otherwise known as Oviedo's "Wine Route". I couldn't believe my ears when the waitress said "€2.20", after setting down two large glasses of wine and two pieces of pizza. Just to make sure, we ordered another round. Yep, that was the price!
But, we wanted to make extra-extra-sure, so we ordered another round. All in the service of providing accurate information to our loyal readers.
As you might expect, this place gets really crowded in the evenings, and patience is required to find a seat. The perfect spot to start out a long night.