Just 300 steps from the Santa María del Naranco, we find its companion building: San Miguel de Lillo. Ramiro I built both in the same year, 848, for different purposes; Santa María as a recreational palace, and San Miguel as a church. Together, they make Oviedo's Naranco Hill one of the most important areas for Pre-Romanesque art in all of Europe.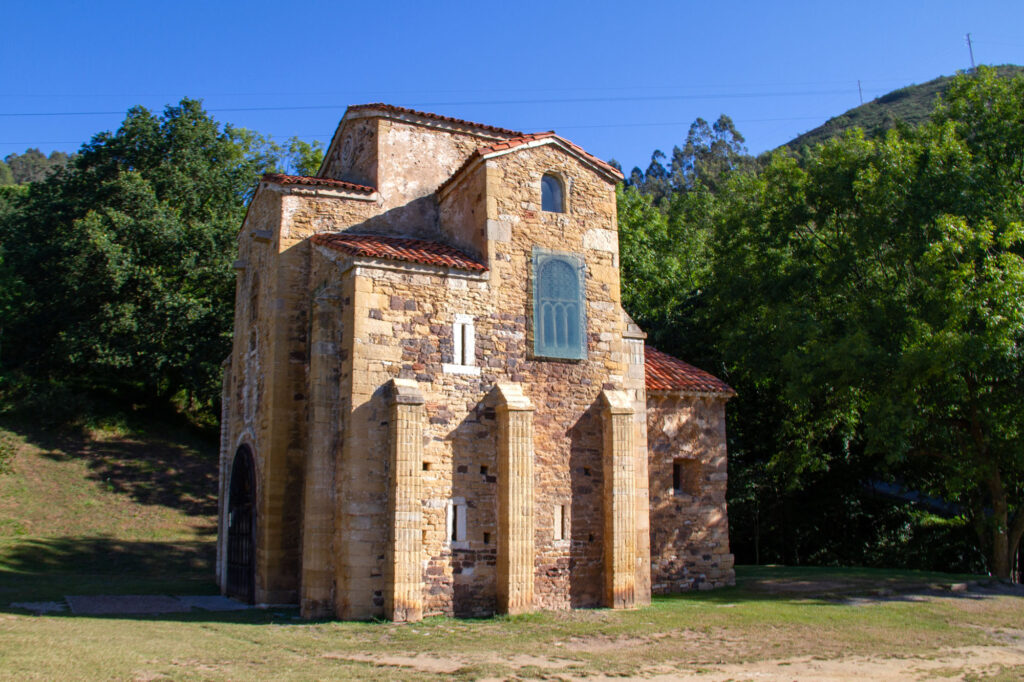 Unlike the fully intact palace, the church of San Miguel has only partially survived into the present day. In the 12th or 13th century, a landslide caused the collapse of most of the cross-shaped structure, leaving only the western third. That's still enough to impress visitors, though, as well as architectural scholars. Like the Santa María, the San Miguel de Lillo was far ahead of its time.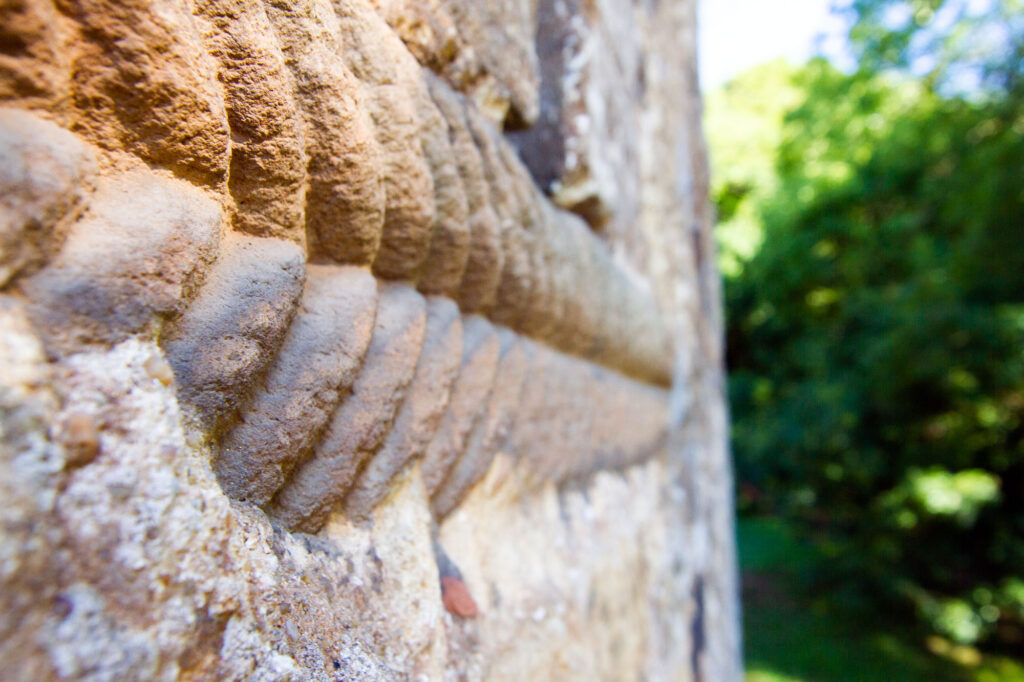 Architectural highlights of the church's remains include original wall paintings, faded by still visible, depicting a throne and a human form. A gorgeous window at the top, intricately sculpted from a single stone, allows light into the church, illuminating the perfectly preserved door jambs at the entrance. These are carved in the shape of the sovereign and his court. Another unusual feature of the San Miguel is an upper royal balcony, for the king to listen to services.
Unfortunately pictures were not allowed inside, probably due to the fragile wall paintings, but we got some shots of the church's exterior. Guided visits to San Miguel de Lillo are in conjunction with the Santa María, from where they leave.
Architectural information about San Miguel