Originally constructed in 848, the Santa María del Naranco and San Miguel de Lillo are Oviedo's most important Pre-Romanesque structures.
The monuments are situated high upon the Naranco hill, overlooking the northern side of the city. They're easy to find: just follow the "Avenue of the Monuments". Walking from the train station takes about 40 minutes, almost all uphill, but city buses can take you most of the way. Visits are only possible in guided tours, which depart frequently from the Santa María del Naranco.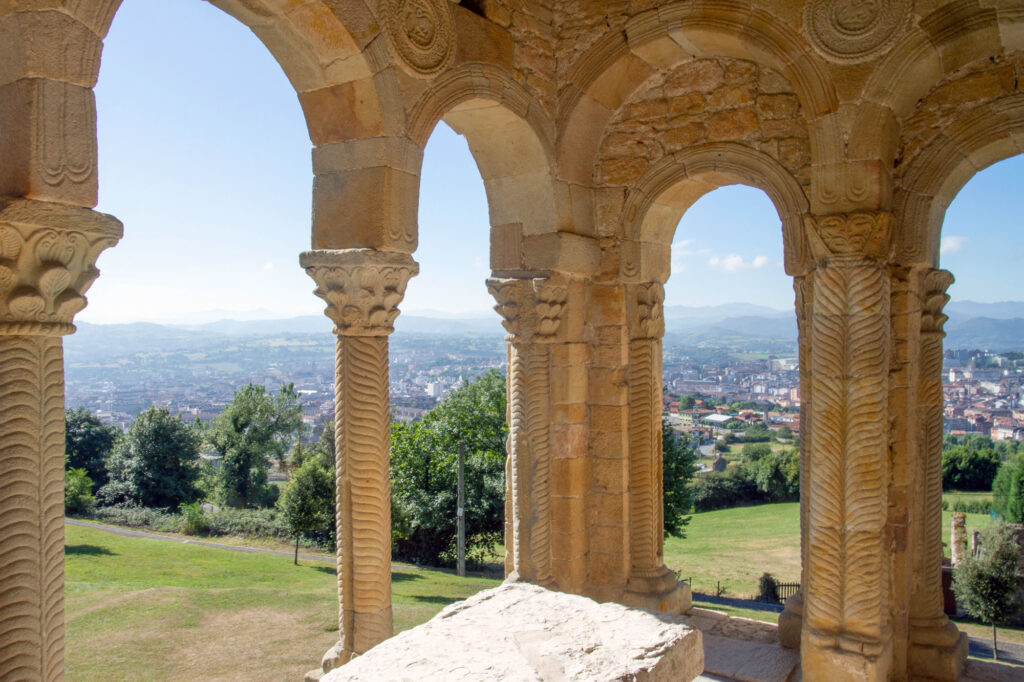 The Santa María del Naranco claims to be the oldest palace in Europe. Built in 848 by King Ramiro I as a recreational palace, the building is still in tremendous condition — I hope to look that good when I'm over 1100 years old. Almost all the walls, ceilings and engraved artwork are original and the building has suffered very little corrosive damage.
Santa María del Naranco a UNESCO World Heritage
The palace was named a UNESCO World Heritage Site in 1985, and is famous among architecture buffs for its rich decorations, lack of wooden ceilings, and the elegant designs which demonstrate influences from regions as diverse as Ireland, Syria, Byzantium, Greece and Italy. The Santa María is unique in the world, and researchers have been left puzzled as to how an Asturian architect from the 9th century was able to build such a magnificent and structurally perfect palace, with so many foreign flourishes. It marked a leap forward in Pre-Romanesque architecture and had a great influence on later Asturian constructions.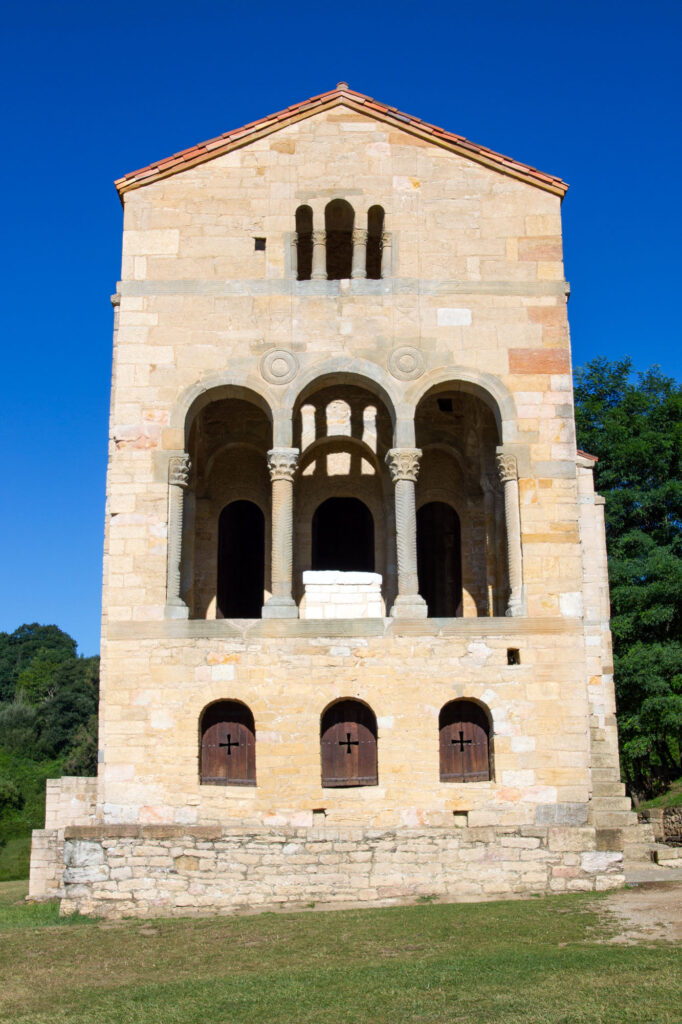 In the 13th century, the palace was put to use as a church, and is still in use today for weddings and baptisms. If you're interested in architecture, you can read a lot more on a website dedicated to Spanish Pre-Romanesque Art. Before you make the hike up, be sure to check the opening times on this site.
We'll be writing about the second building, San Miguel de Lillo, in a separate post.