El Descenso del Sella, Ribadesella – Asturias
Entering 80 years of history, the International Descenso del Sella has become one of the most important events on the Asturian calendar. Over 300,000 people showed up to watch this year's canoe and kayak race and participate in a week full of parties.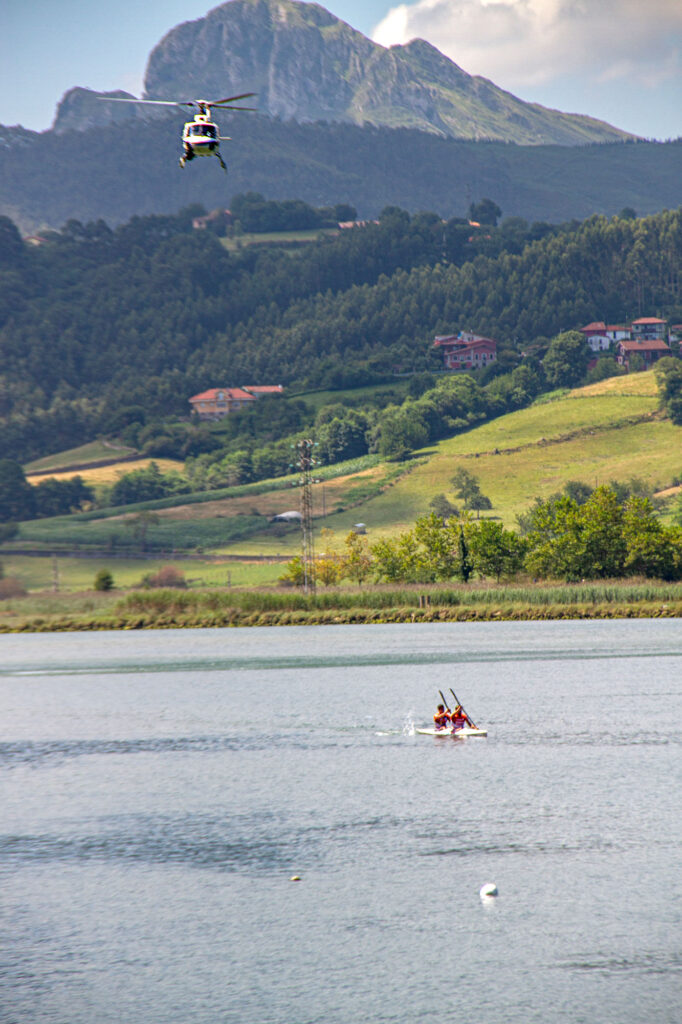 Of course, we had to go, especially since the train ride cost just €10. We stayed on the train through Arriondas, where the race starts, and followed the river twenty kilometers to its end in seaside Ribadesella. All along the route, we looked out the window at campsites and drunk, sunburnt party people. At the Arriondas stop, a group of hilariously hung-over teenagers boarded and all instantly, simultaneously fell asleep. Watching the increasingly frustrated ticket-checker try futiley to rouse them was great fun.
Watching The Descenso del Sella Race
We managed to claim great spots along the riverbed to watch end of the race. The athletes, mostly muscle-bound Spaniards, rowed swiftly past the finish line and it was all over far too quickly. But the race is really just an excuse for the week-long party that grips the region. Music, festival rides, food stands and above all, alcohol. Cider, beer, vomit, whiskey, dancing, vodka, public urination, followed by more vodka and vomit. The Descenso del Sella simply must be the coolest canoe race in the world.
– Our Travel Videos on Youtube!