For 91 Days
we lived in Oviedo, the capital of Asturias. An ancient, noble city surrounded by unbelievable nature, Oviedo provided a wonderful base for three months of hiking, sight-seeing and culture. This was the first location in our 91 day travel project, and we couldn't have picked a better place to start. Whether you're planning your own journey to Asturias, or are just interested in seeing what makes it such a special region, our articles and photographs should help you out. Begin reading from
the beginning
of our journey, or skip to
the end
. Visit the
comprehensive index
of everything we wrote about, or just check out a few posts selected at random, below: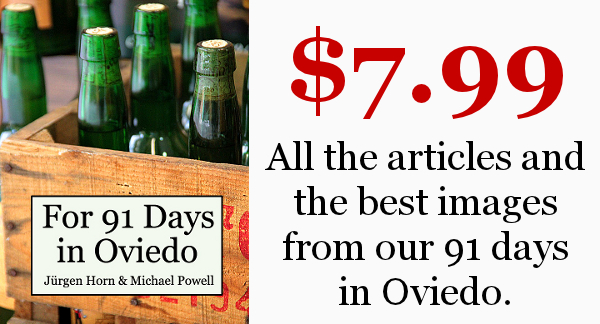 We've made the effort to convert our blog about Oviedo and Asturias into an e-book. For 91 Days in Oviedo contains all of our articles and a selection of over 150 of our best pictures. With an index sorted by category, links to the original blog posts, and cross-references spread throughout, the e-book is a perfect companion for a trip to Oviedo.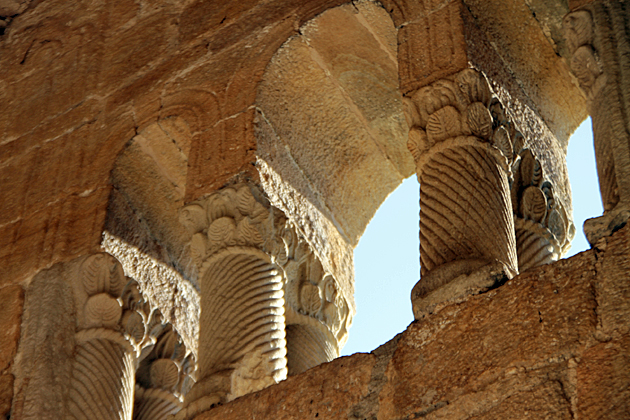 Originally constructed in 848, the Santa María del Naranco and San Miguel de Lillo are Oviedo's most important Pre-Romanesque structures.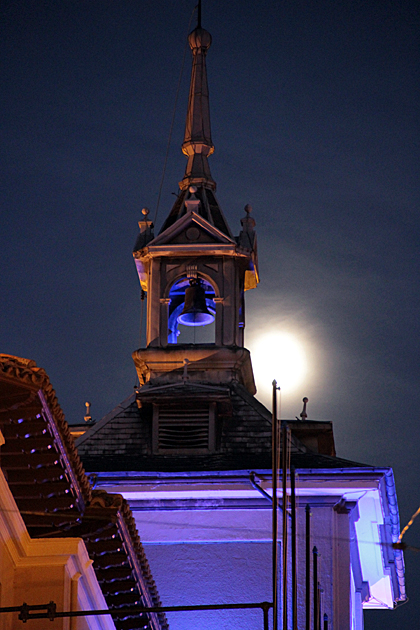 The decision to squirrel away all our worldly possessions in storage and embark on this travel project was not without risks. Any number of things might have gone wrong, and if we didn't pick a great city for our initial leg, it could have been a disaster. We had to choose something perfect, and really hit the jackpot with Oviedo.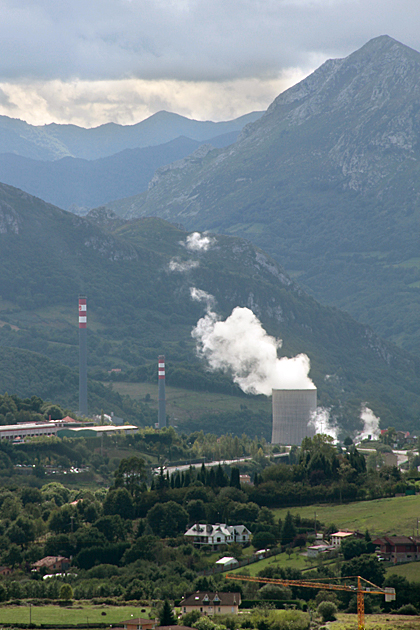 The neighborhood of El Cristo occupies a hill just south-west of the city center, and hosts the majority of the University of Oviedo's facilities.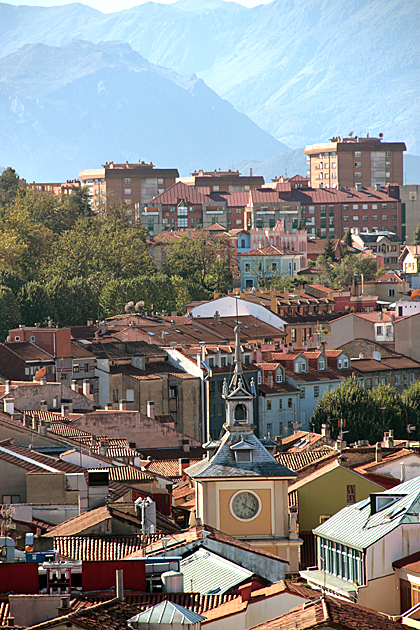 The priests at the Cathedral were kind enough to grant us special access to the bell tower to take some shots of Oviedo from above. The stairs are in poor condition, so it's understandable why the tower is normally closed to the public. Looking out over the city, Juergen and I both became melancholic. Our three months in Oviedo had come to an end.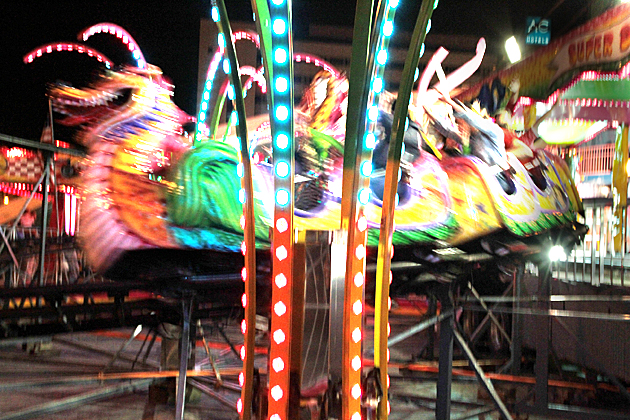 Last night, Oviedo invited the pyrotechnic company to light up the Parque de Invierno with fireworks. The Valencian company also did the closing of the World Cup, and we are already well familiar with their incredible work from our time in Valencia.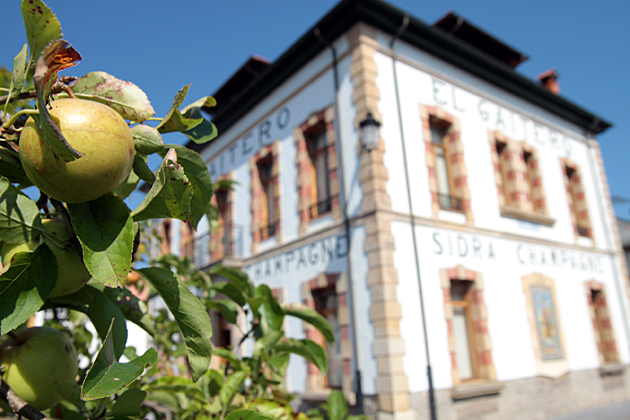 It didn't take much time for us to develop an appreciation for cider, the favorite drink of Asturias. In the few weeks, we put down a fair share of bottles and improved at escanciando: the tricky art of pouring cider. So, it was soon time to visit a sidrería and see how the drink is produced.