For 91 Days
we lived in Oviedo, the capital of Asturias. An ancient, noble city surrounded by unbelievable nature, Oviedo provided a wonderful base for three months of hiking, sight-seeing and culture. This was the first location in our 91 day travel project, and we couldn't have picked a better place to start. Whether you're planning your own journey to Asturias, or are just interested in seeing what makes it such a special region, our articles and photographs should help you out. Begin reading from
the beginning
of our journey, or skip to
the end
. Visit the
comprehensive index
of everything we wrote about, or just check out a few posts selected at random, below:
mike_frontpage(); ?>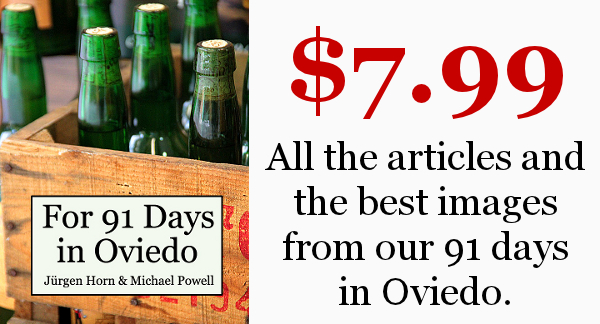 We've made the effort to convert our blog about Oviedo and Asturias into an e-book. For 91 Days in Oviedo contains all of our articles and a selection of over 150 of our best pictures. With an index sorted by category, links to the original blog posts, and cross-references spread throughout, the e-book is a perfect companion for a trip to Oviedo.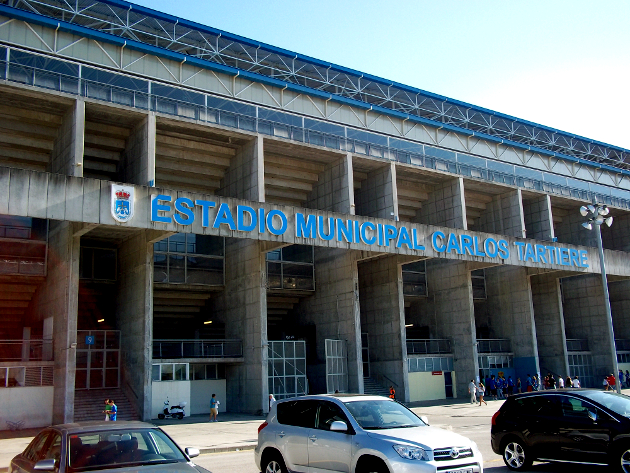 Finally, football season had started up again. The euphoric World Cup in South Africa had ended almost two months ago. Two full months without meaningful matches! That's sick, is what it is!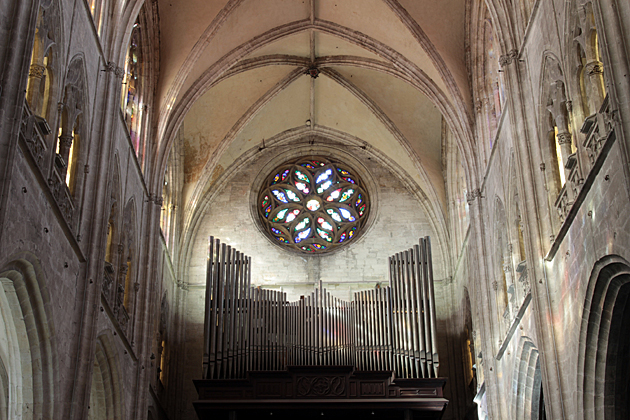 The future Queen of Spain is a carbayón. The beautiful and glamorous Letizia, Princess of Asturias, was born in Oviedo in 1972 and married Prince Felipe in 2004. And when he ascends to the throne, she will become the first Spanish Queen who was born a commoner.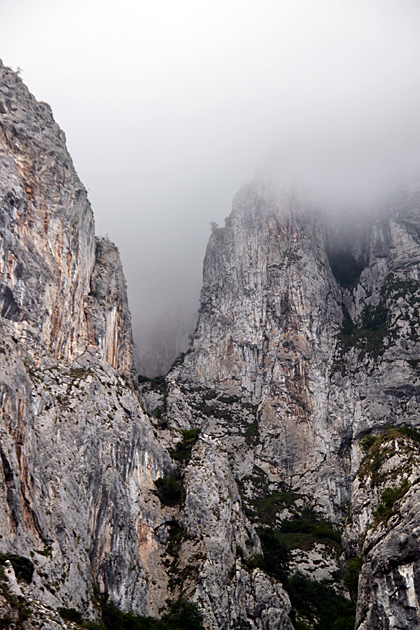 The villages of Tuñón and Entrago, found south of Oviedo, are connected by the Senda del Oso, a popular trail running through the valley carved by the Trubia River. Formerly a track for mining trains, the trail has been converted for recreational use and has a lot to recommend it: rapids, tunnels, cliffs, fountains, villages and, yes, bears.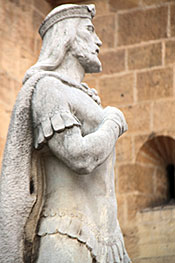 Possibly because I'm from the USA, where a building from 1910 is considered ancient, I'm fascinated by European history. A city like Oviedo, with centuries engraved into almost every corner and churches over one thousand years old... well, it's too much for my little corn-fed American mind to fully comprehend.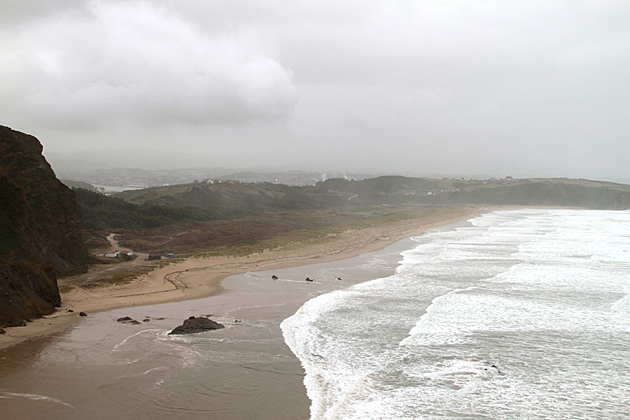 Jutting out into the Cantabrian sea, Cabo Peñas (the Cape of Rocks) is the most northern point in Asturias and an area of incredible natural beauty. We spent the day driving around the coast, from Luanco to the Lighthouse of San Juan de Nieva.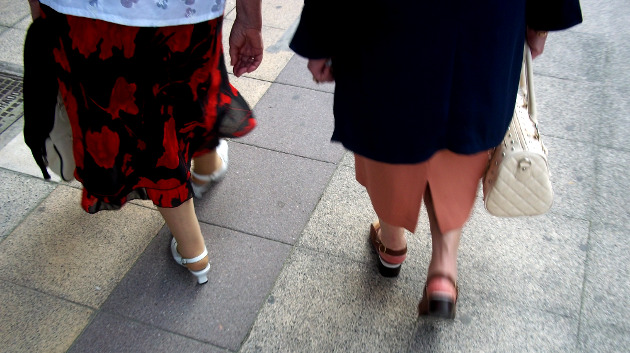 Picture, for a moment, Manhattan. Important people dressed in suits rush hurriedly down sidewalks, juggling their cellphones, briefcases and coffee mugs. There's no time to waste, and each confident stride has an extra kick of energy; if you're faster than the other guy, you'll get there first and win the contract! Get the promotion! American Dream coming through, make way!