For 91 Days
we lived in Oviedo, the capital of Asturias. An ancient, noble city surrounded by unbelievable nature, Oviedo provided a wonderful base for three months of hiking, sight-seeing and culture. This was the first location in our 91 day travel project, and we couldn't have picked a better place to start. Whether you're planning your own journey to Asturias, or are just interested in seeing what makes it such a special region, our articles and photographs should help you out. Begin reading from
the beginning
of our journey, or skip to
the end
. Visit the
comprehensive index
of everything we wrote about, or just check out a few posts selected at random, below: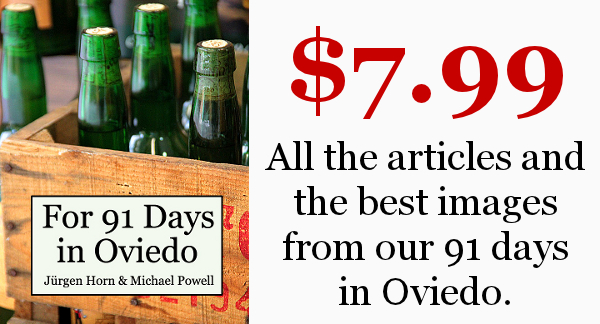 We've made the effort to convert our blog about Oviedo and Asturias into an e-book. For 91 Days in Oviedo contains all of our articles and a selection of over 150 of our best pictures. With an index sorted by category, links to the original blog posts, and cross-references spread throughout, the e-book is a perfect companion for a trip to Oviedo.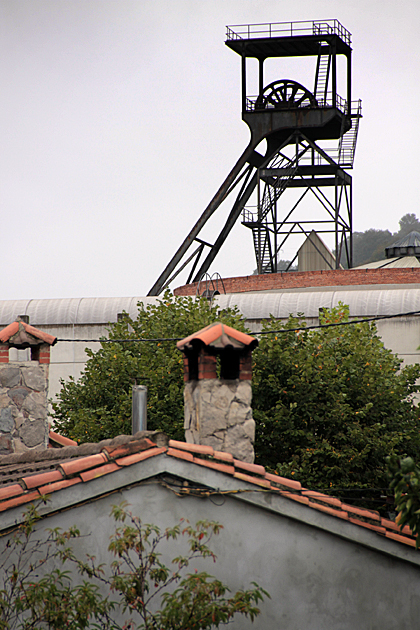 While we were in Oviedo, I found myself thinking a lot about mining for the first time in my life. The trapped Chilean miners were making headlines worldwide, a miner's strike was big news in Spain. But once I started considering the profession, I couldn't turn my mind off it. The vulgar exploitation of both workers and the earth for the further enrichment of corporations makes the mining industry the zenith of human greed and misery. There's something grotesquely romantic about it.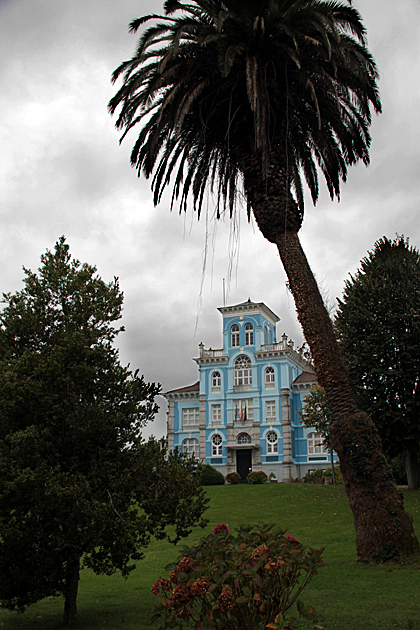 At the end of the 19th century, Spain was mired in one of its darkest periods. Cuba, Puerto Rico and the Philippines were gone as a result of the Spanish-American War, and an unsuccessful attempt to conquer Morocco had left the country in a tailspin. Many escaped to the New World, where society was on the rise rather than in decline. This included a massive number of Asturians: mostly single, young and ambitious. They lent their enthusiasm to the growing countries of the Western Hemisphere, and made a fortune doing so.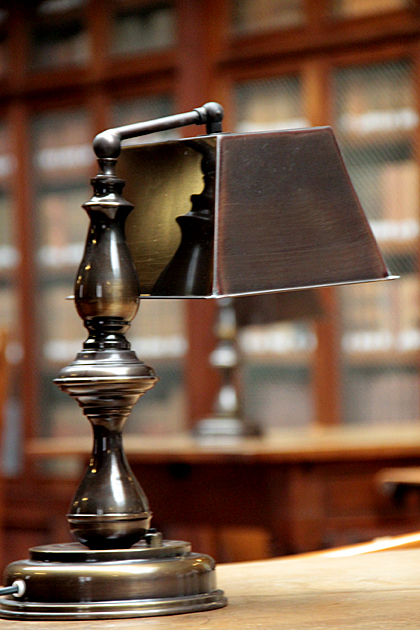 Established in 1574, the University of Oviedo has been an important part of the city for centuries. Its founder was the Archibishop Fernando de Valdés Salas, an inquisitive chap whom we earlier profiled. Oviedo's is the only public university in Asturias, and currently educates more than 25,000 students.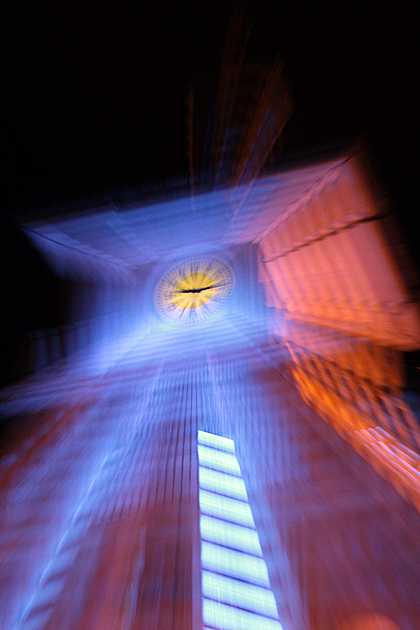 The biggest festival of the year in Oviedo came to a close yesterday, on September 21st. For eleven days, the city had seen its streets converted into a massive carnival. To be honest, we felt a little relieved it was finally over.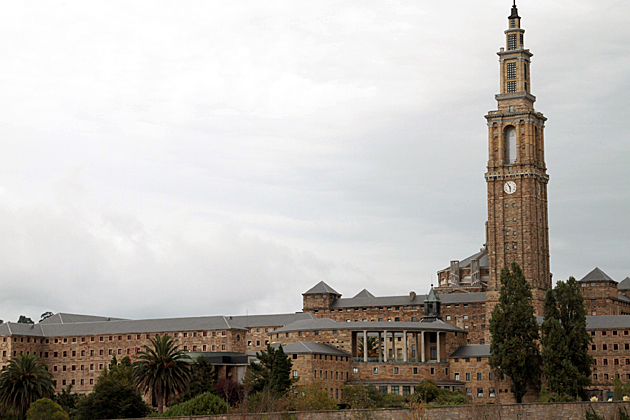 The largest building in Spain is found in Gijón. About three miles outside the city center, the massive Universidad Laboral gobbles up 66 acres of land. Built between 1946 and 1956, the Laboral is an astounding memorial to the grandiloquence and megalomania of the Franco era.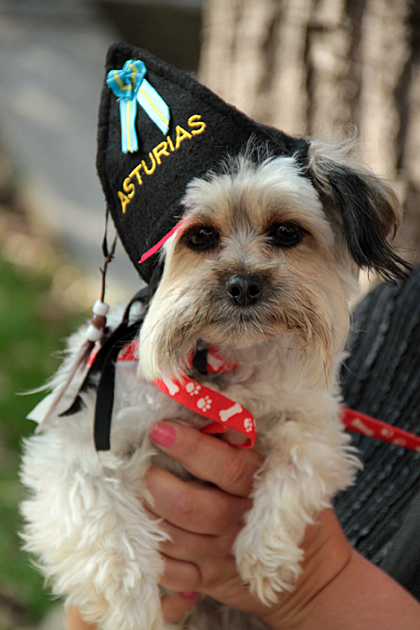 I've lost count of all the pictures I've taken since we arrived in Oviedo, but it's a ton! We're planning to organize a photo exhibit about Asturias, in Savannah, Georgia – our next destination. It would be a way of introducing both ourselves and Asturias to a brand new audience.