For 91 Days
we lived in Oviedo, the capital of Asturias. An ancient, noble city surrounded by unbelievable nature, Oviedo provided a wonderful base for three months of hiking, sight-seeing and culture. This was the first location in our 91 day travel project, and we couldn't have picked a better place to start. Whether you're planning your own journey to Asturias, or are just interested in seeing what makes it such a special region, our articles and photographs should help you out. Begin reading from
the beginning
of our journey, or skip to
the end
. Visit the
comprehensive index
of everything we wrote about, or just check out a few posts selected at random, below: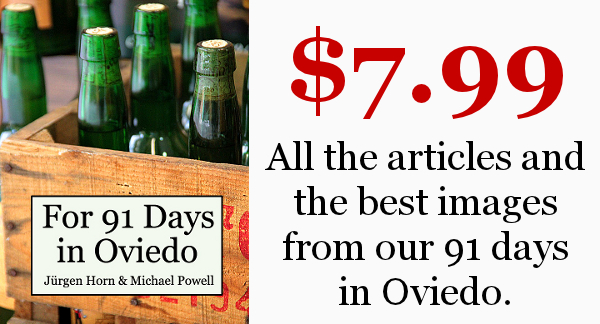 We've made the effort to convert our blog about Oviedo and Asturias into an e-book. For 91 Days in Oviedo contains all of our articles and a selection of over 150 of our best pictures. With an index sorted by category, links to the original blog posts, and cross-references spread throughout, the e-book is a perfect companion for a trip to Oviedo.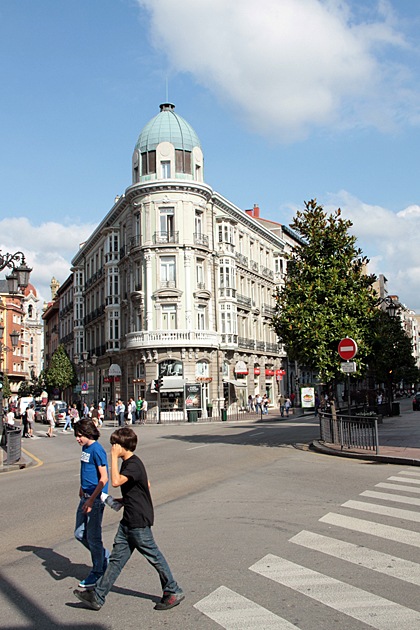 Oviedo and the rest of Asturias enjoy a reputation as one of the safest, most crime-free sections of Spain, a country that is itself quite free of violence. In fact, Gijón and Oviedo recently ranked #2 and #3 respectively in a list of safest Spanish cities (#1 was Pamplona).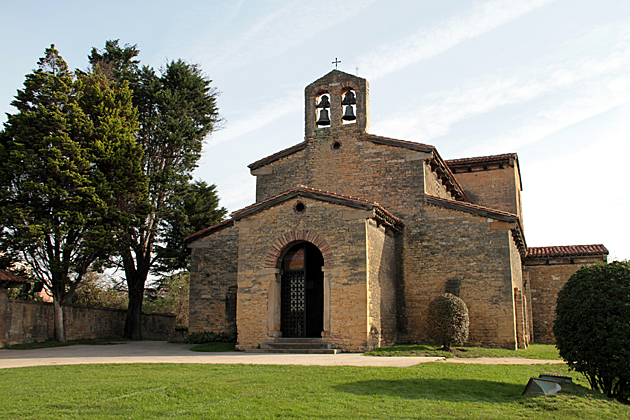 Every day, thousands of people fly right past the most well-preserved and impressive Pre-Romanesque church in all of Spain: the Iglesia de San Julián de los Prados. Also known as the Santullano (from Sanct Iulianus), the ancient church lays along the highway which unites Oviedo and Gijón.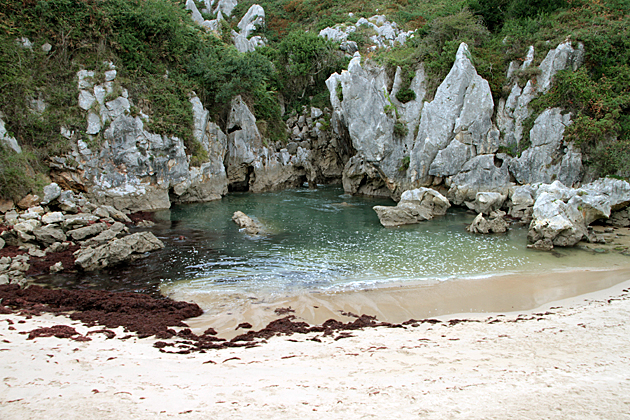 The coast around Llanes is well-known as one of the most stunning areas in Spain, and during a recent trip there, we sought out one of the features which makes it special: Gulpiyuri beach.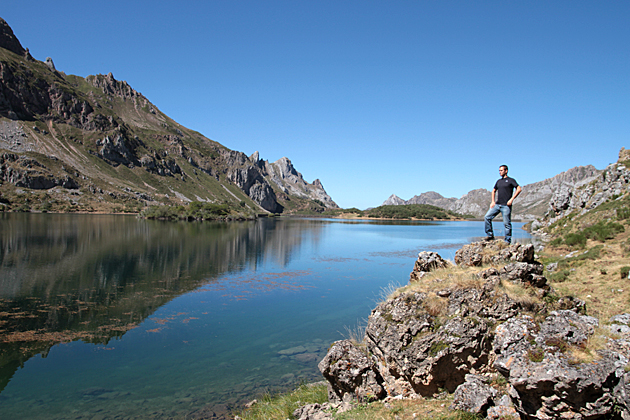 During our recent day trip to Somiedo, we found ourselves with time for a long walk. After parking our car in Valle del Lago, we hiked to Lago del Valle. Now that's some clever toponymy.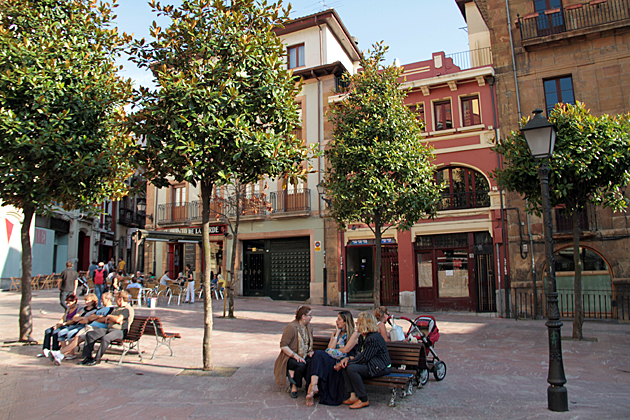 Found near the historic seat of the University of Oviedo, the Plaza del Riego is a small, triangular shaped plaza in the center of the city, which buzzes with activity from morning until evening, when its outdoor terraces are consistently packed.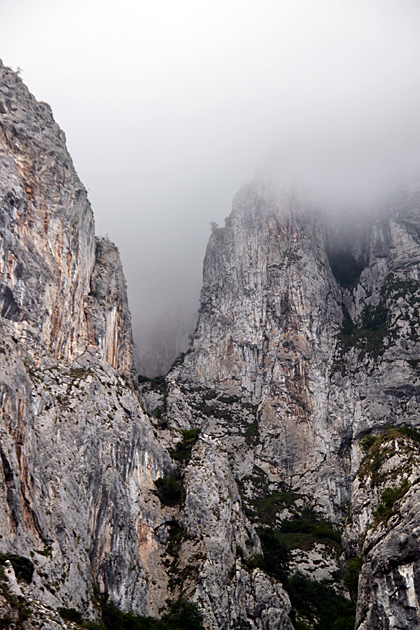 The villages of Tuñón and Entrago, found south of Oviedo, are connected by the Senda del Oso, a popular trail running through the valley carved by the Trubia River. Formerly a track for mining trains, the trail has been converted for recreational use and has a lot to recommend it: rapids, tunnels, cliffs, fountains, villages and, yes, bears.