For 91 Days
we lived in Oviedo, the capital of Asturias. An ancient, noble city surrounded by unbelievable nature, Oviedo provided a wonderful base for three months of hiking, sight-seeing and culture. This was the first location in our 91 day travel project, and we couldn't have picked a better place to start. Whether you're planning your own journey to Asturias, or are just interested in seeing what makes it such a special region, our articles and photographs should help you out. Begin reading from
the beginning
of our journey, or skip to
the end
. Visit the
comprehensive index
of everything we wrote about, or just check out a few posts selected at random, below: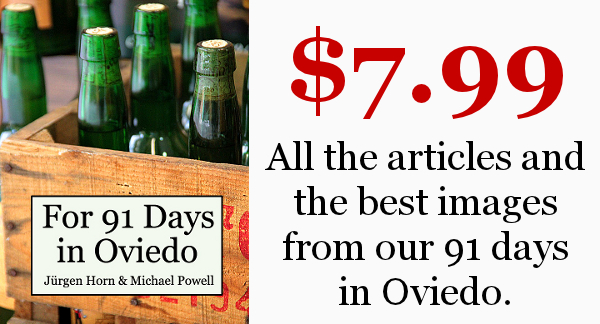 We've made the effort to convert our blog about Oviedo and Asturias into an e-book. For 91 Days in Oviedo contains all of our articles and a selection of over 150 of our best pictures. With an index sorted by category, links to the original blog posts, and cross-references spread throughout, the e-book is a perfect companion for a trip to Oviedo.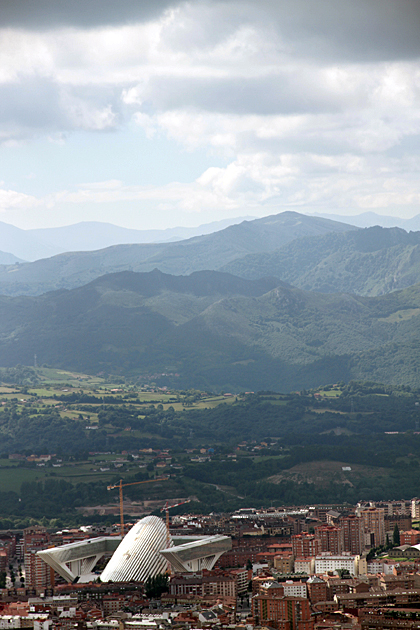 In the bird's eye view of Oviedo acheivable from the top of Mount Naranco, one building sticks out more than any other. Massive and gleaming white, with an otherworldly design, the Palacio de Congresos is unmistakable.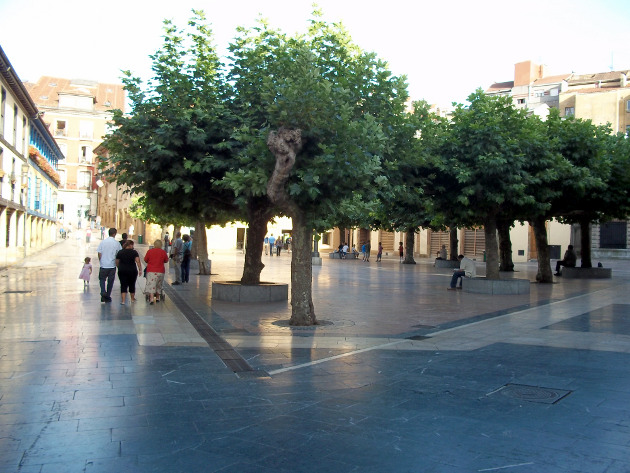 The Plaza de Daoíz y Velarde is a quiet, tree-lined plaza which offers a respite from the noisy marketplace and cafés of the adjacent Plaza Fontán. Especially when bathed in the late afternoon sunlight, it's a beautiful place and home to the city library, a palace, a legendary fountain and, of course, a statue.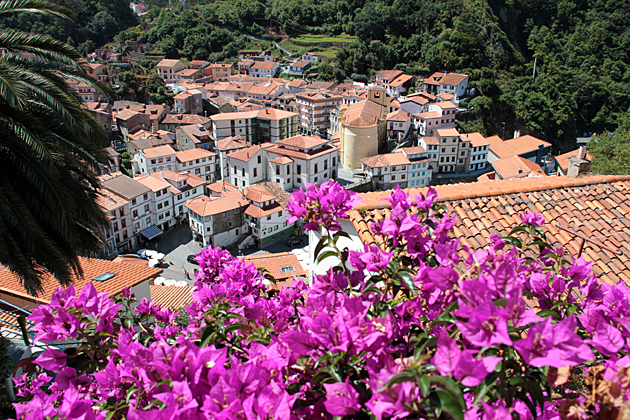 Asturianu is the indigenous language of Asturias, though there aren't many people who speak it anymore. And Pixuetu is a dialect of Asturianu spoken only in Cudillero, a tiny village on the Cantabrian coast, distinuished by its use of Nordic words. Its no wonder that parents around the world are in a rush to teach their children Pixueto, since it's totally going to be the next Chinese.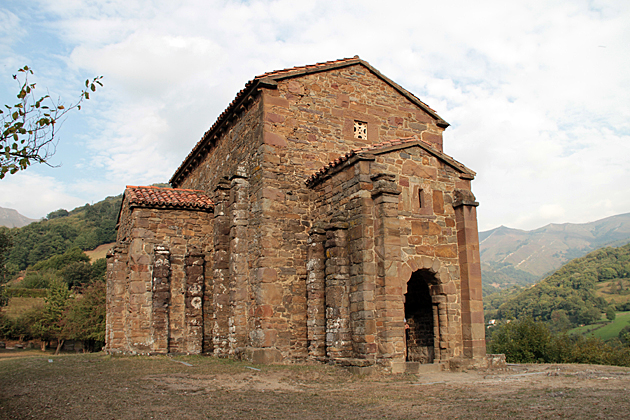 "Pre-Romanesque" is a confusing architectural term. The style didn't appear until centuries after the Romans, so it's not exactly pre-Roman at all. Instead, the term refers to buildings which pre-date the Romanesque architecture of medieval times, named so because of its rounded Roman arches.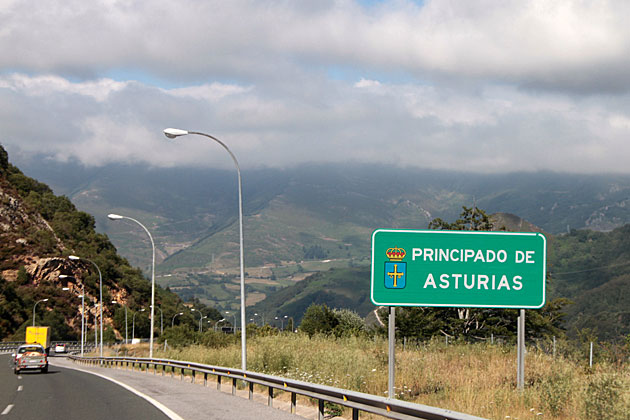 The drive from Valencia to Oviedo is a long one, so it's lucky that the Spanish countryside is so beautiful. We needed seven hours to reach Salamanca, where we grabbed a beer in the massive Plaza Mayor, and spent the night. Before leaving the next morning, we had time to explore the cathedral, which must be the only church in the world that has a space-walking astronaut sculpted into its facade.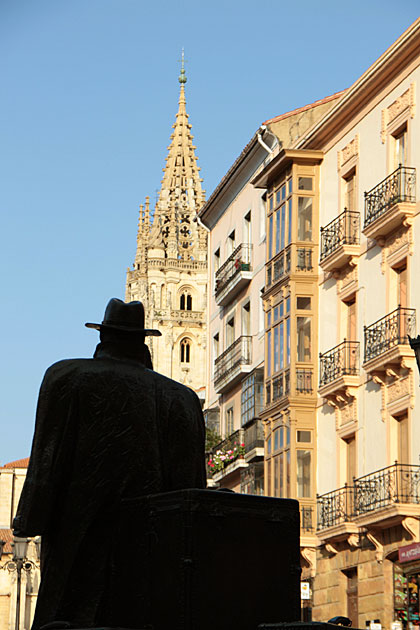 Oviedo is renowned for the statues which have been graced its streets since the early 1990s. From classic sculptures to modern art, a walk through Oviedo is like strolling through a giant open-air museum. A few really stand out, none more so than El Regreso de Williams B. Arrensberg, by Eduardo Úrculo, in the Plaza de Porlier.