For 91 Days
we lived in Oviedo, the capital of Asturias. An ancient, noble city surrounded by unbelievable nature, Oviedo provided a wonderful base for three months of hiking, sight-seeing and culture. This was the first location in our 91 day travel project, and we couldn't have picked a better place to start. Whether you're planning your own journey to Asturias, or are just interested in seeing what makes it such a special region, our articles and photographs should help you out. Begin reading from
the beginning
of our journey, or skip to
the end
. Visit the
comprehensive index
of everything we wrote about, or just check out a few posts selected at random, below: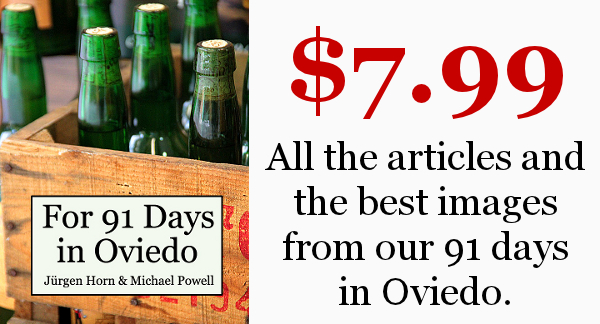 We've made the effort to convert our blog about Oviedo and Asturias into an e-book. For 91 Days in Oviedo contains all of our articles and a selection of over 150 of our best pictures. With an index sorted by category, links to the original blog posts, and cross-references spread throughout, the e-book is a perfect companion for a trip to Oviedo.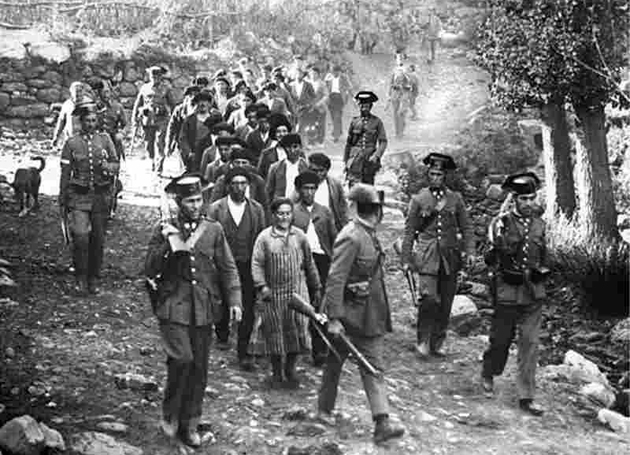 A couple years before the Spanish Civil War, a mini-revolution would rock Asturias and Oviedo. The Miners' Strike of 1934, or the Revolución de Asturias, lasted just two weeks but resulted in a lot of carnage. It was one of the first indications that the bad blood between "The Two Spains" was about to boil over.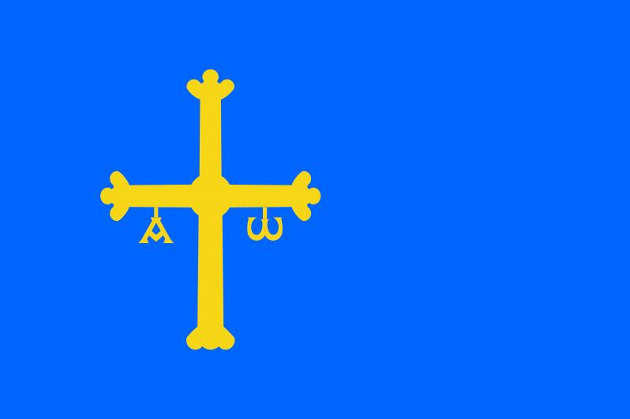 We always have a hard time remembering the holidays of new countries and on September 8th, another one sneaked up and took us off guard. The Day of Asturias, which celebrates the Principality's patron saint, The Virgin of Covadonga.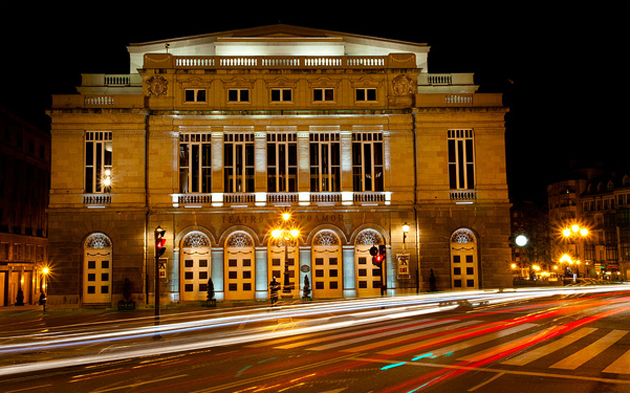 The Teatro Campoamor is Oviedo's most important theater, home to the annual Prince of Asturias awards in October and the scene of operas and theater pieces throughout the year.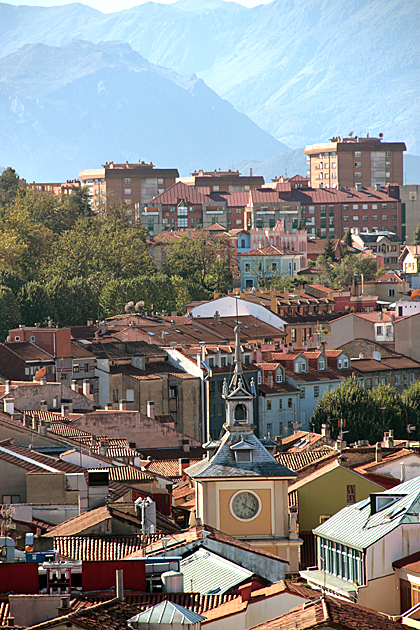 The priests at the Cathedral were kind enough to grant us special access to the bell tower to take some shots of Oviedo from above. The stairs are in poor condition, so it's understandable why the tower is normally closed to the public. Looking out over the city, Juergen and I both became melancholic. Our three months in Oviedo had come to an end.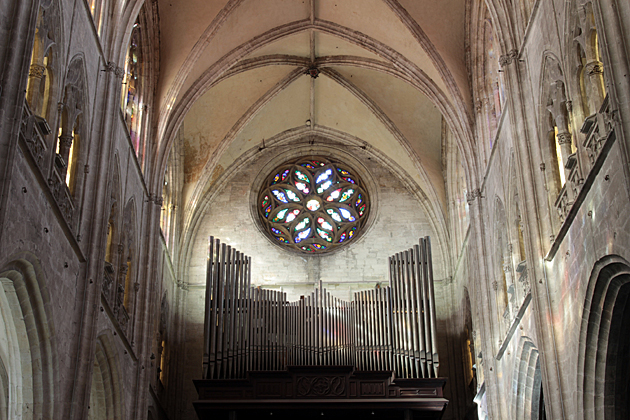 The future Queen of Spain is a carbayón. The beautiful and glamorous Letizia, Princess of Asturias, was born in Oviedo in 1972 and married Prince Felipe in 2004. And when he ascends to the throne, she will become the first Spanish Queen who was born a commoner.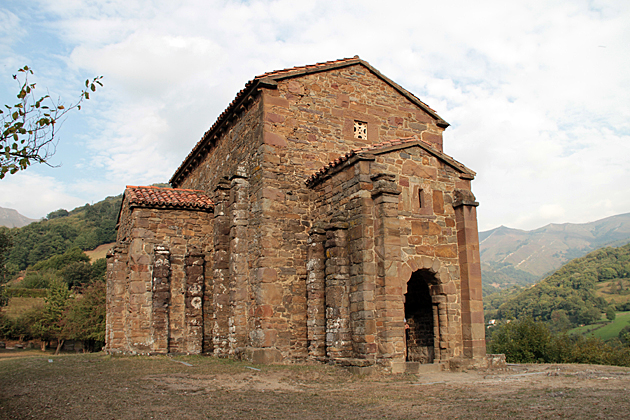 "Pre-Romanesque" is a confusing architectural term. The style didn't appear until centuries after the Romans, so it's not exactly pre-Roman at all. Instead, the term refers to buildings which pre-date the Romanesque architecture of medieval times, named so because of its rounded Roman arches.