For 91 Days
we lived in Oviedo, the capital of Asturias. An ancient, noble city surrounded by unbelievable nature, Oviedo provided a wonderful base for three months of hiking, sight-seeing and culture. This was the first location in our 91 day travel project, and we couldn't have picked a better place to start. Whether you're planning your own journey to Asturias, or are just interested in seeing what makes it such a special region, our articles and photographs should help you out. Begin reading from
the beginning
of our journey, or skip to
the end
. Visit the
comprehensive index
of everything we wrote about, or just check out a few posts selected at random, below:
Showing #11 – 20 of 96 Articles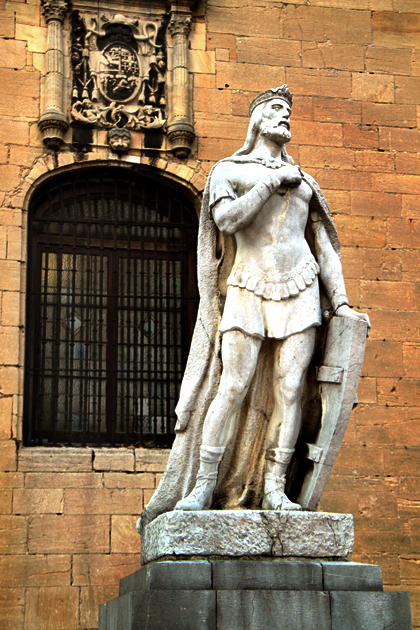 King of Asturias for 51 years, from 791 until his death in 842, Alfonso II el Casto had an impact on Oviedo that has barely diminished over the course of the centuries.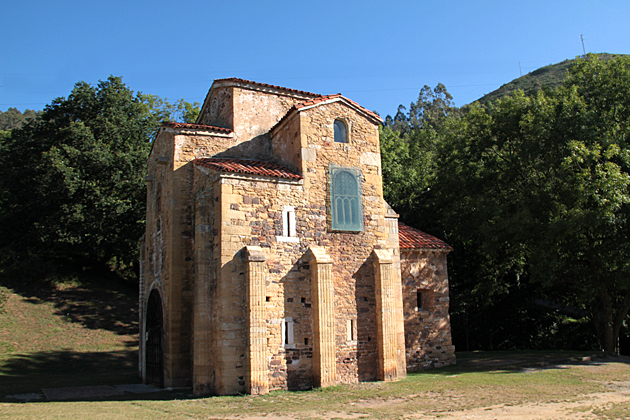 Just 300 steps from the Santa María del Naranco, we find its companion building: San Miguel de Lillo. Ramiro I built both in the same year, 848, for different purposes; Santa María as a recreational palace, and San Miguel as a church. Together, they make Oviedo's Naranco Hill one of the most important areas for Pre-Romanesque art in all of Europe.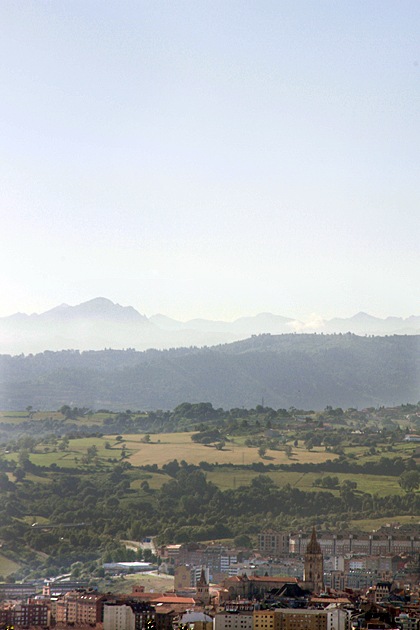 As we settle into our new home, different facets of life in Oviedo begin to emerge. The city is monumental, but surrounded by the most striking nature. And people seem to be happy, affluent and comfortable here. Yes, we realized early on that three months in Oviedo wouldn't be a struggle.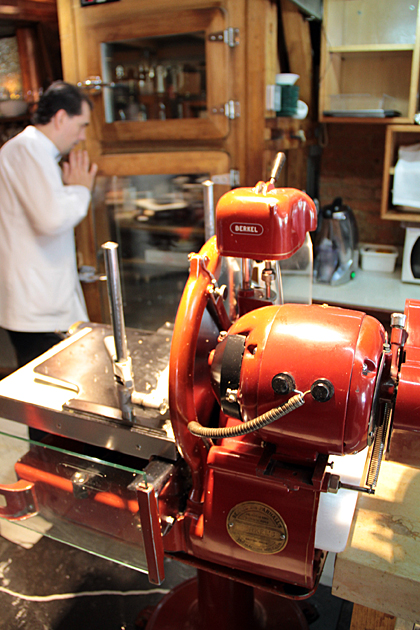 On the recommendation of one of our new Asturian Twitter friends, we chose Punto y Coma for our first big lunch in Oviedo. When we arrived at 14:30, the place was already packed and we were lucky to get a table.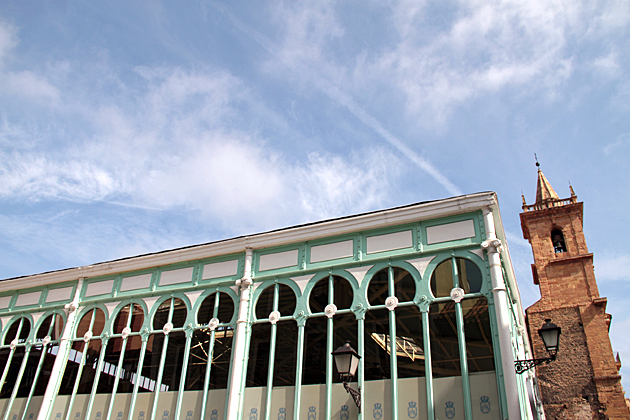 The largest market in Oviedo is found in the Plaza del Fontán, which has been home to the city's food merchants since the mid-16th century. In the middle ages, the plaza was still on the outskirts of the small city, and bordered a small lake filled by natural springs, which gave the plaza its name. The lake is gone but the focus on food remains.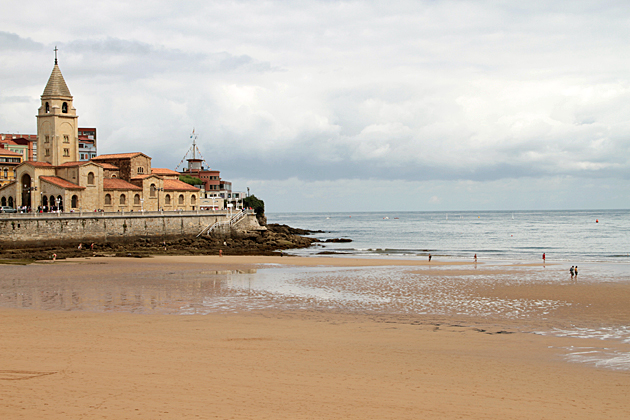 Everything I'd read about Gijón, the largest city in Asturias, described it as "industrial" or "working-class", so we arrived fearing that it'd be boring. But we needn't have worried: Gijón is beautiful, full of students, lively bars and charming plazas. We spent the day walking around the old town center, the Cimavilla, admiriing monuments, plazas and incredible old buildings. The weather was great and the streets were full with young people sitting on whatever piece of stone was available.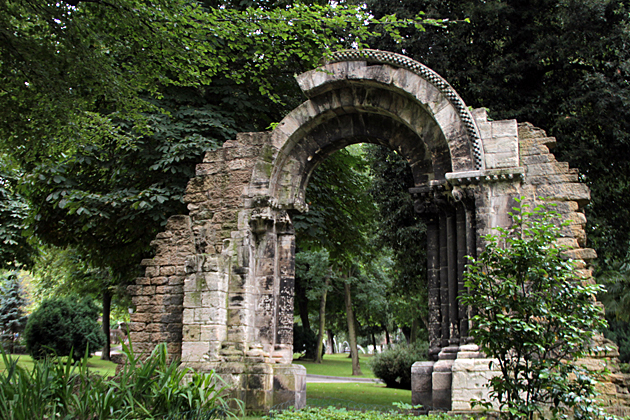 A 22-acre park in the middle of the city, the Campo de San Francisco is Oviedo's green heart; a space of tranquility and relaxation much appreciated by residents.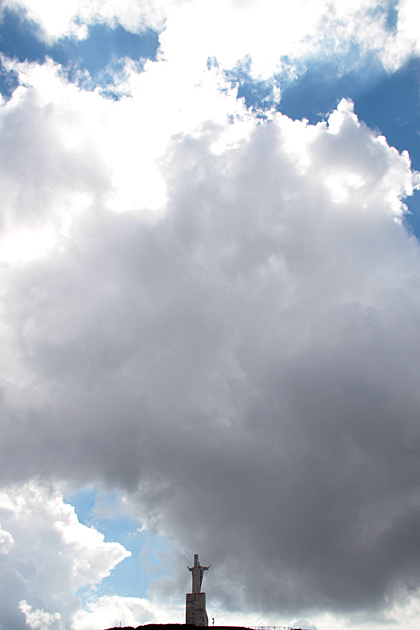 Oviedo is bounded on the north by Mount Naranco, which stretches over five kilometers in length and reaches 634 meters in altitude. 634 meters? Pfah, that's nothing… let's climb it!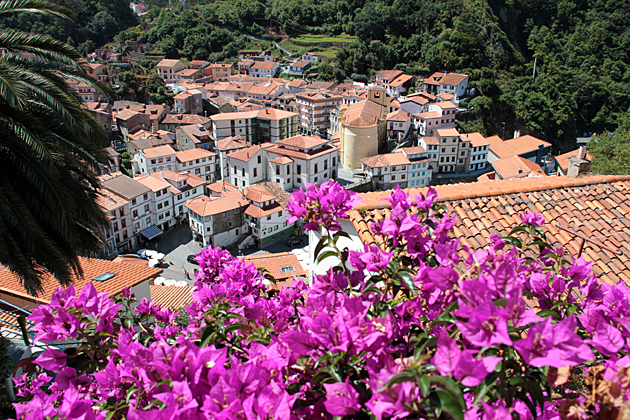 Asturianu is the indigenous language of Asturias, though there aren't many people who speak it anymore. And Pixuetu is a dialect of Asturianu spoken only in Cudillero, a tiny village on the Cantabrian coast, distinuished by its use of Nordic words. Its no wonder that parents around the world are in a rush to teach their children Pixueto, since it's totally going to be the next Chinese.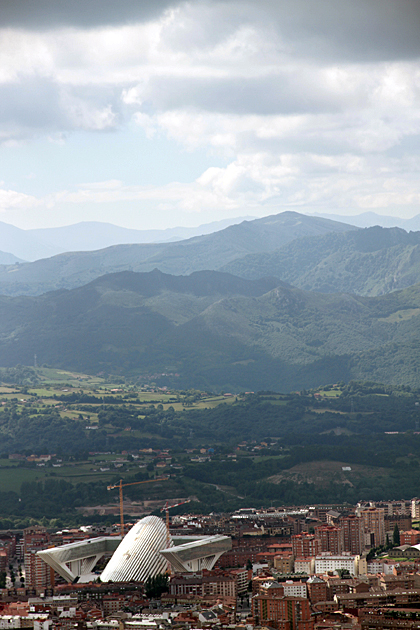 In the bird's eye view of Oviedo acheivable from the top of Mount Naranco, one building sticks out more than any other. Massive and gleaming white, with an otherworldly design, the Palacio de Congresos is unmistakable.