A road winds from the religious playland of Covadonga through a mountainous landscape, and ends at Enol and Ercina, twin glacial lakes separated at birth by a hilly clump of land.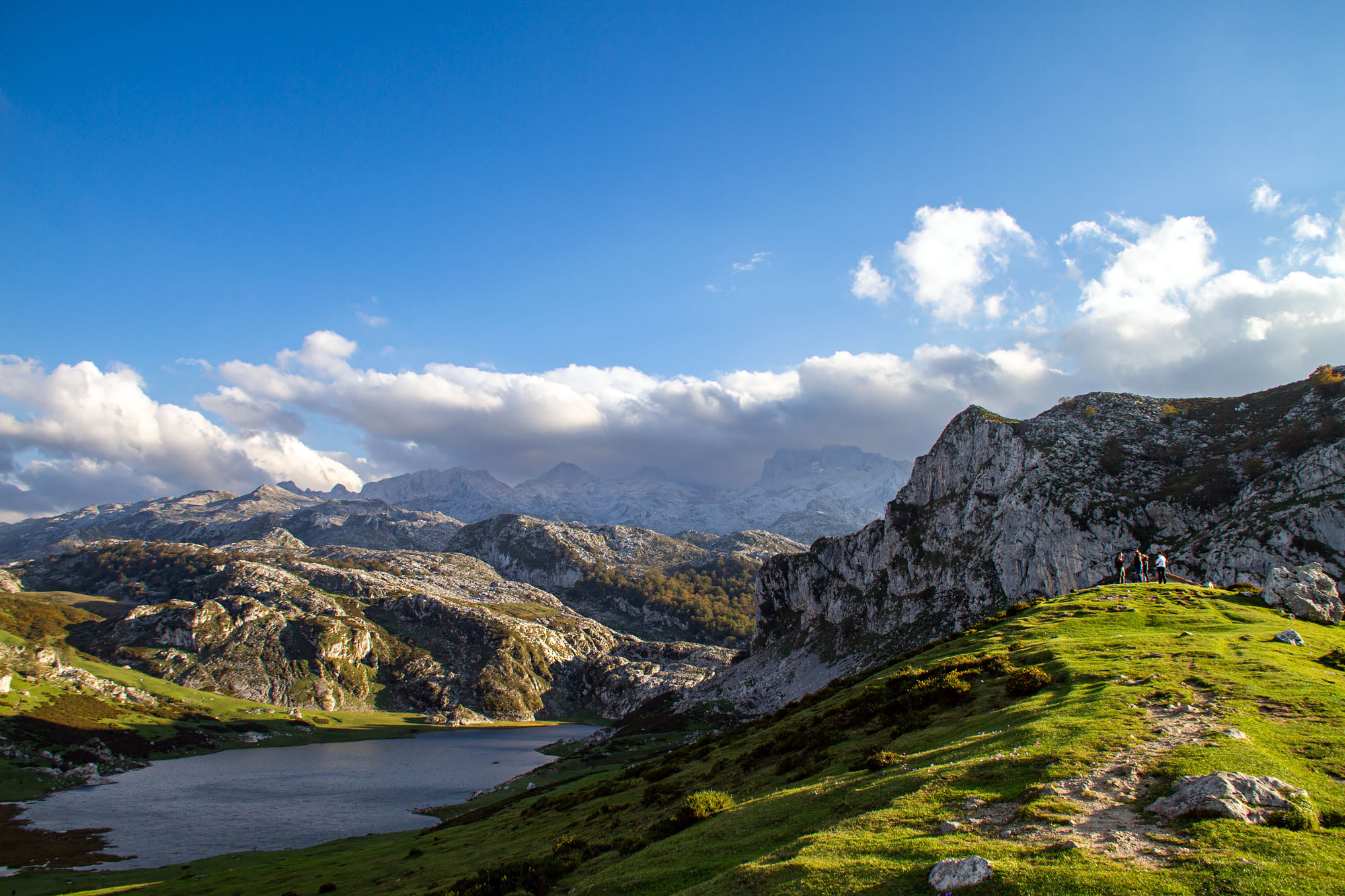 The lakes are only twelve kilometers away from Covadonga, but the steep, curvy drive requires 30 minutes to complete, and even more than that on busy days. Los Lagos de Covadonga are a popular destination; a gratifying breath of fresh air after the overly religious, incense-impregnated atmosphere of Covadonga.
Although the amount of tourists detracts from the sense of tranquility Enol and Ercina might otherwise possess, they're still worth visiting. A number a hiking routes pass by, and there are tables for picnics.
More Photos of the Lakes of Covadonga