Cangas de Onís – The First Capital of Asturias
One of the most visited towns in all of Asturias is also one of its oldest. Serving as the entrance to the parks of Covadonga, the village of Cangas de Onís is inundated every weekend and throughout the summer with religious tourists who've come to pay tribute to the spiritual heart of Asturias.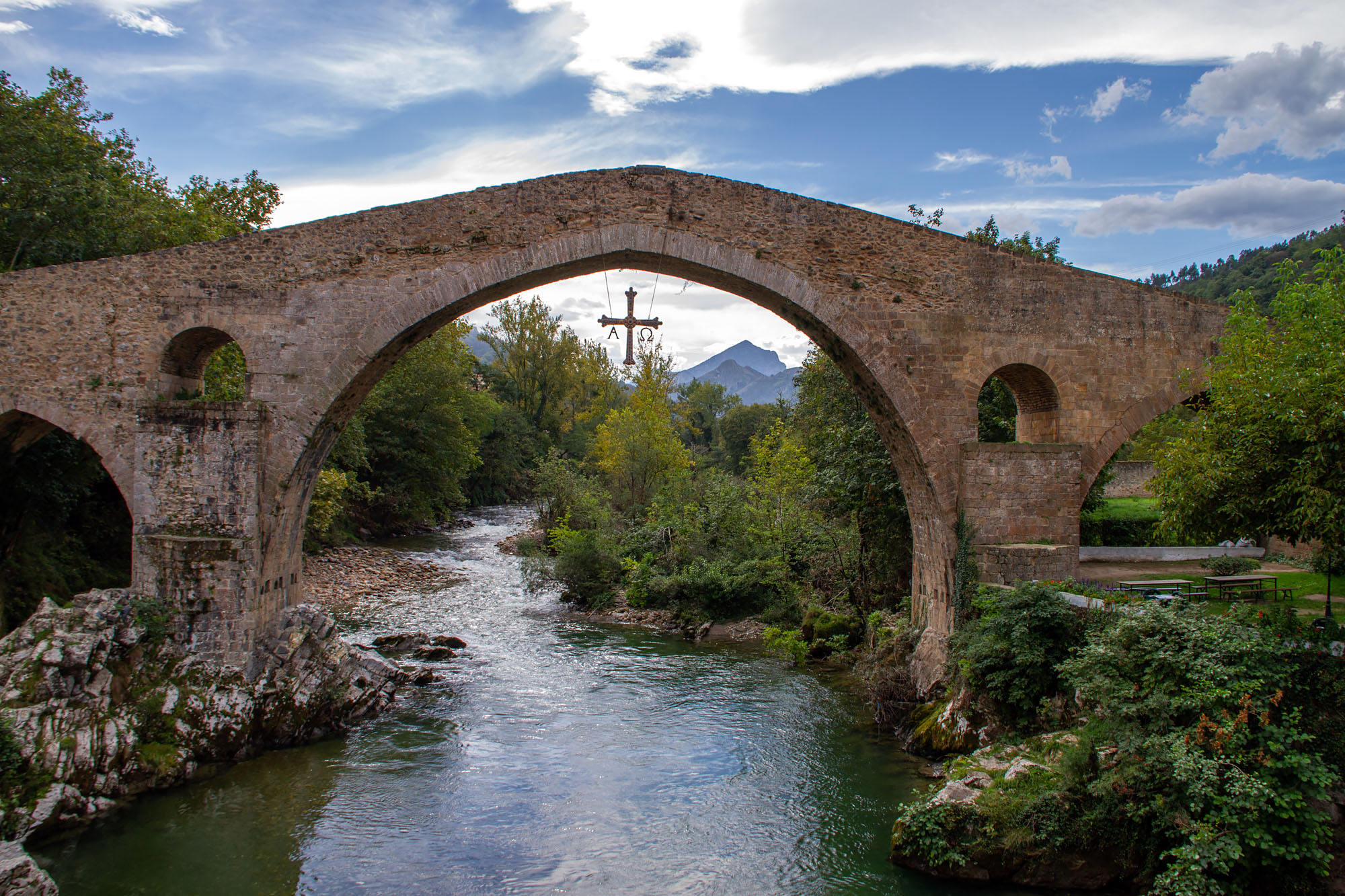 Just over 6000 people actually live in the town, and I would bet that 95% of them are dedicated to tourism. But despite the ubiquitous souvenir shops and overpriced restaurants, Cangas de Onís manages to project some genuine charm. After the legendary battle of Covadonga, Pelayo, the victorious leader and first Asturian king, chose Cangas de Onís as the capital of his nascent kingdom. For over fifty years, until 774 when the capital was moved to Pravia, the town served as the nucleus of Christendom in the Iberian peninsula.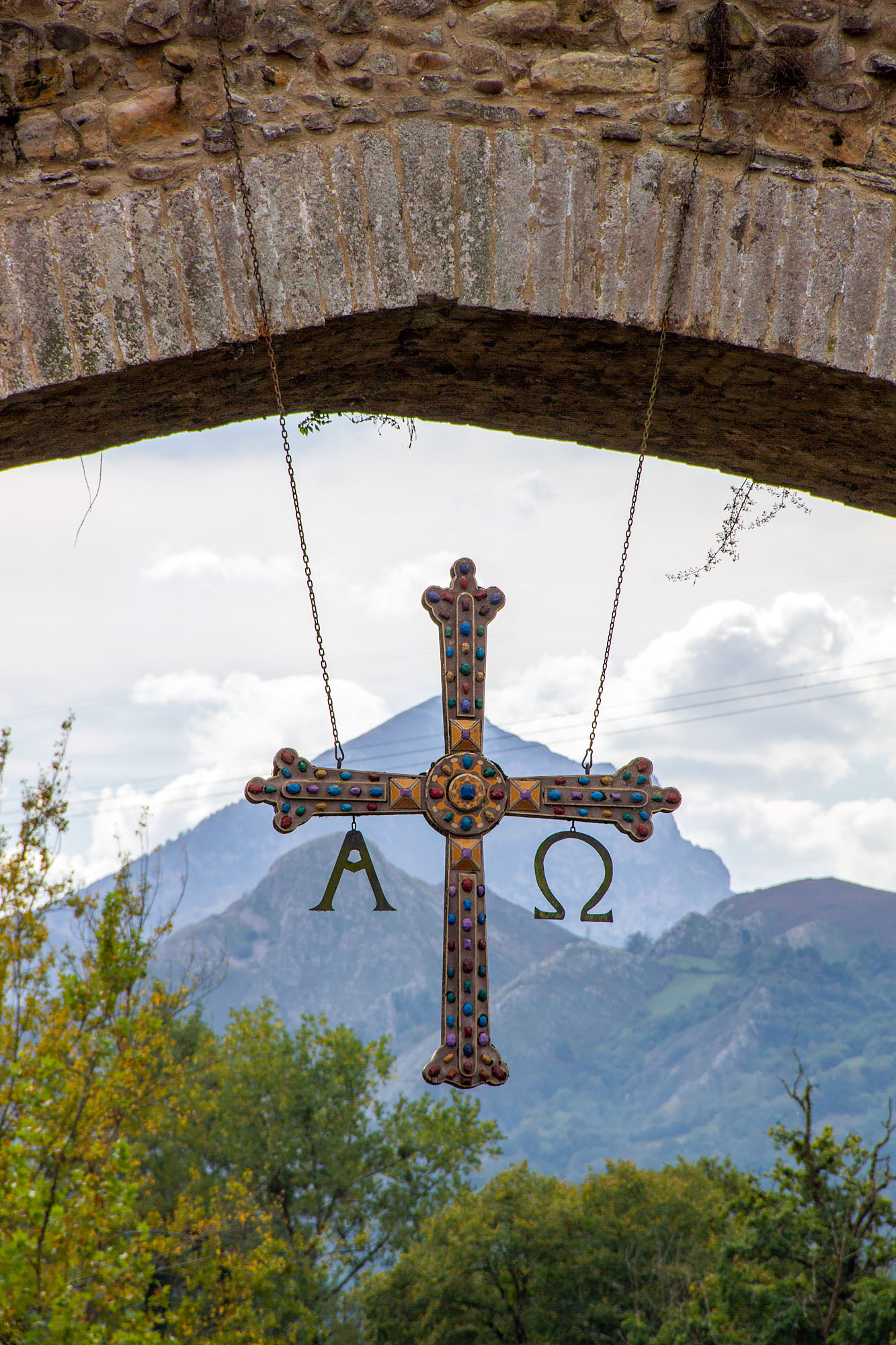 One of the most photographed images in Spain is found here. The humpbacked Roman Bridge was actually built during the the 14th century, well after the Romans were gone, but the name stuck. And with the Picos de Europa in the background, the beautiful Sella river running below it, and the symbol of Asturias (the Cross of Victory) hanging from the middle, it's an impressive sight.
More Cangas de Onís and cross photos: