Covadonga – The Spiritual Capital of Asturias
Oviedo may be the political center of the Principality of Asturias, but Covadonga is its spiritual heart. This mountain sanctuary near Cangas de Onís is where King Pelayo led a ragtag bunch of Christians to victory over a much larger Muslim force in the 8th century. It was Christianity's first triumph since the Moorish conquest of Iberia, and marked the beginning of the 800-year Reconquista.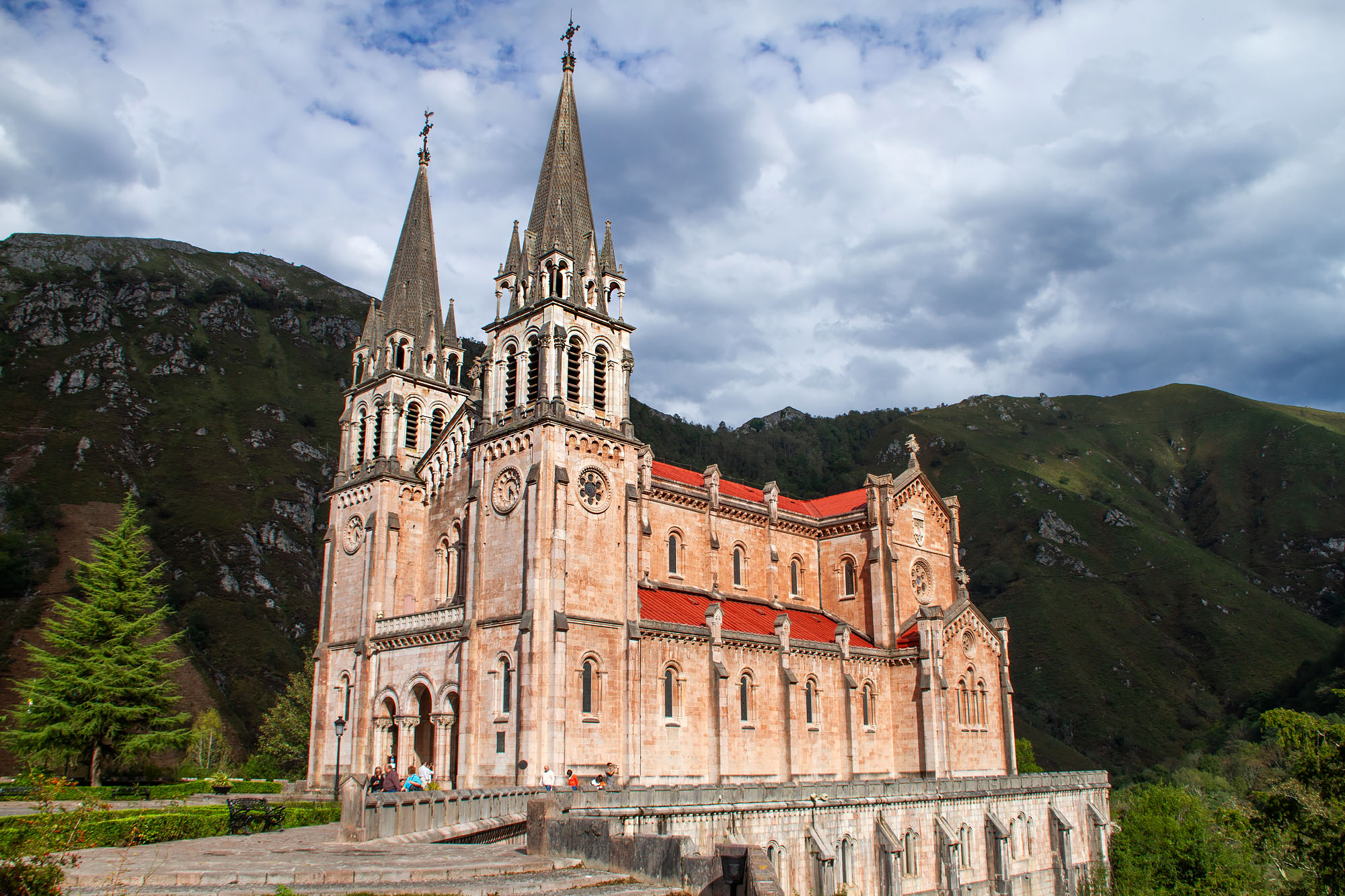 The Catholic church wasted no time in claiming Covadonga as its own, and declared the area a religious mega-site. You see, Pelayo's men didn't just use the mountainous terrain and their knowledge of it to turn back the Moors, the Holy Virgin of Covadonga assisted them.
Visiting is an odd experience. The grotto of Covadonga is undeniably beautiful, and does have a magical feeling about it. Supposedly, it rests on a ley line. But it's also a solemn, strange Catholic Disneyland. Step right up kids, and see Pelayo's final resting place! No talking please, this is a church. And now right over here, folks, we have the Fountain of Marriage! That's correct, ladies, one drink from this enchanted water and you'll be at the alter in no time! Pictures are allowed here, since it's just kinda holy.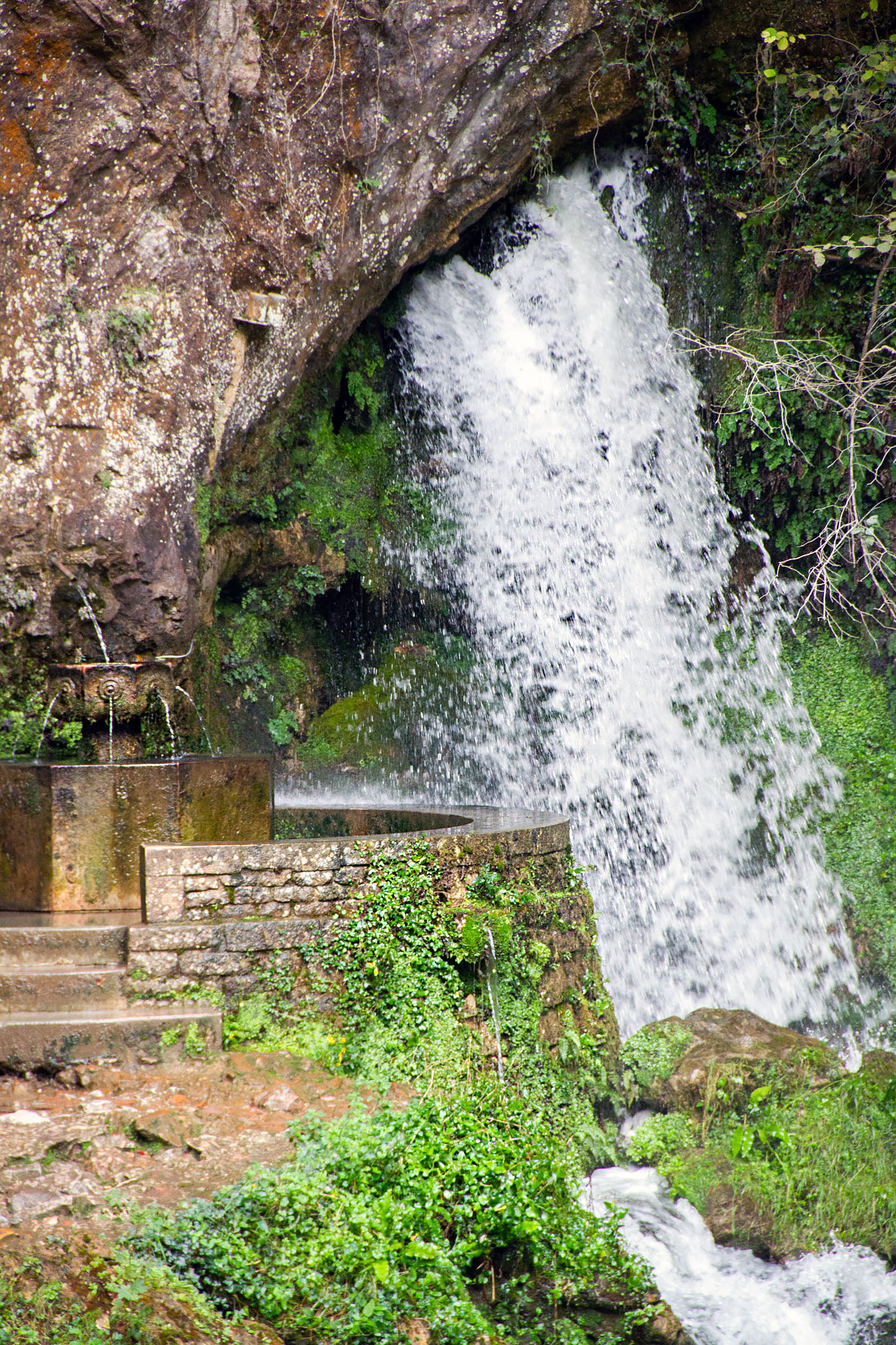 Oooh, only brave souls this way! That's right, we're entering the Holy Cave! Please no horseplay, kids, this is a holy cave, after all. And who's this lovely lady, to your right? Why it's our friend, the Virgin of Covadonga. NO PICTURES! She is most sacred! But if you'll follow me right this way, we'll enter the gift shop where you can buy pictures of La Santina and all manner of fabulous religious paraphernalia!
If you're Catholic or superstitious or new-agey or into kitsch, you're going to love Covadonga. But for cynics like myself and Juergen, it was a little much. The Basilica is gorgeous, set against the mountains, and it was fun to walk around a bit. There's also museum on the grounds, which wasn't very interesting; instead of history, I got artless portraits of archbishops and their robes.
But no trip to Asturias is complete without visiting Covadonga. Regardless of your views on religion and spirituality, it's a haunting and interesting place.
-Download Our Oviedo Travel Book Here!
More Covadonga Photos: