The Ruta del Cares: Seven-Hour Megahike
The Picos de Europa are a huge mountain range that straddles the border between Asturias, Cantabria and León, just twenty kilometers from the ocean, and a paradise for mountain climbers, nature lovers and hikers.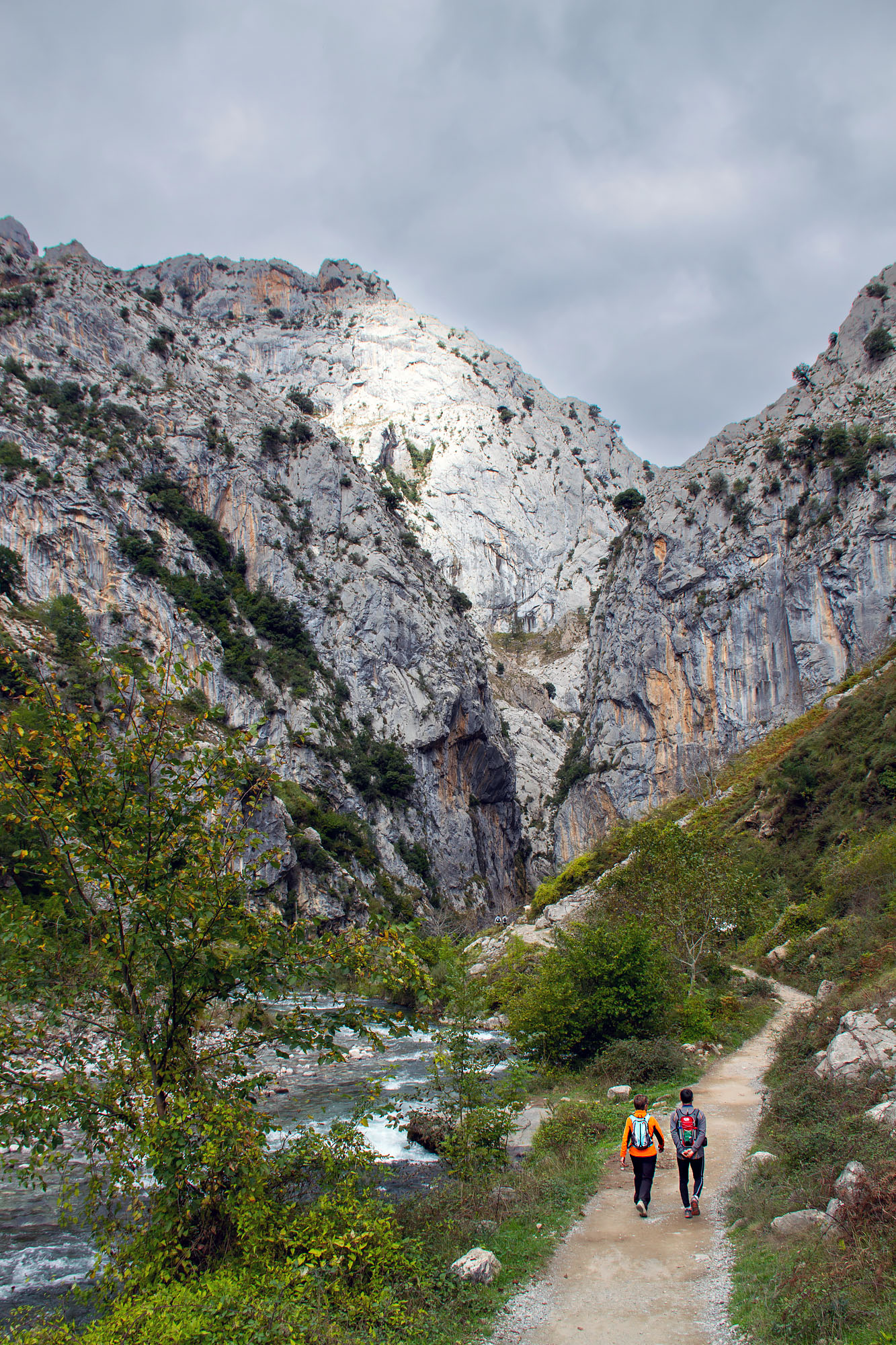 Juergen and I fall into that latter group for sure, so we embarked on the most famous hike through the Picos: The Ruta del Cares. Connecting the tiny villages of Poncebos and Caín, it's a 24km, seven-hour roundtrip hike. That's a lot, but the seven hours are packed with breathtaking nature, and fairly easy.
The river Cares has carved an immense and exhilaratingly narrow canyon into the Picos. The route travels alongside the river, high up into the mountains, through tunnels and along cliff faces. It was developed in the early 20th century for workers of the Electra de Viesgo company, who needed to reach the canal which still runs between the two villages. The hike has since become incredibly popular, and welcomes over 200,000 adventurers a year.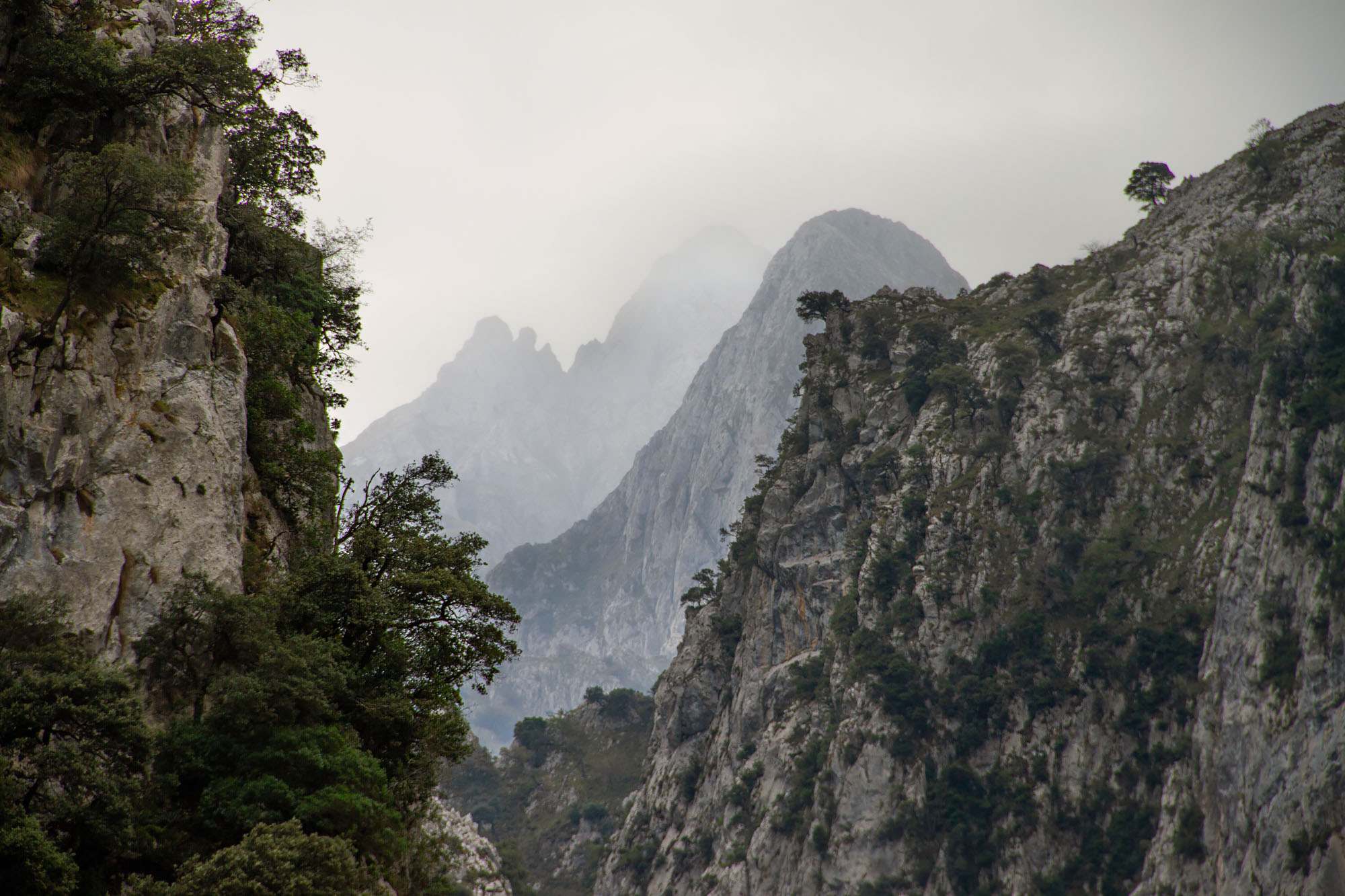 The Ruta del Cares starts with a long ascent, and before long we were high above the river. It leveled out from there, as we entered the canyon. I experienced some mild vertigo. In such a narrow canyon gap with sheer cliff faces towering high over your head and the river so far below, it's easy to become disoriented.
There were long stretches through dark tunnels, over bridges high above the river, and we passed by a few waterfalls. By the time we reached Caín, we were exhausted but in great spirits. The first half of the hike had gone quickly by and, after a quick lunch, I didn't dread the thought of returning the same way. The chance to see the canyon again was a powerful incentive.
If you're fit enough and enjoy the outdoors, don't miss this hike. But try and pick an off-season day during the week, as the route is truly popular and, on summer weekends, the number of people can be overwhelming.
More Photos from our Ruta del Cares hike: