The first time we sat down at Tierra Astur, a sidrería at the very top of the "Boulevard of Cider", it was just for drinks. But it was dinnertime and we watched with growing despondency as plate after plate of mouthwatering Asturian food was delivered to other tables. By the time we left, my stomach was growling like an angry Rottweiler. "Calm yourself, friend", I whispered soothingly, "Soon we shall return and a succulent feast shall be your reward!"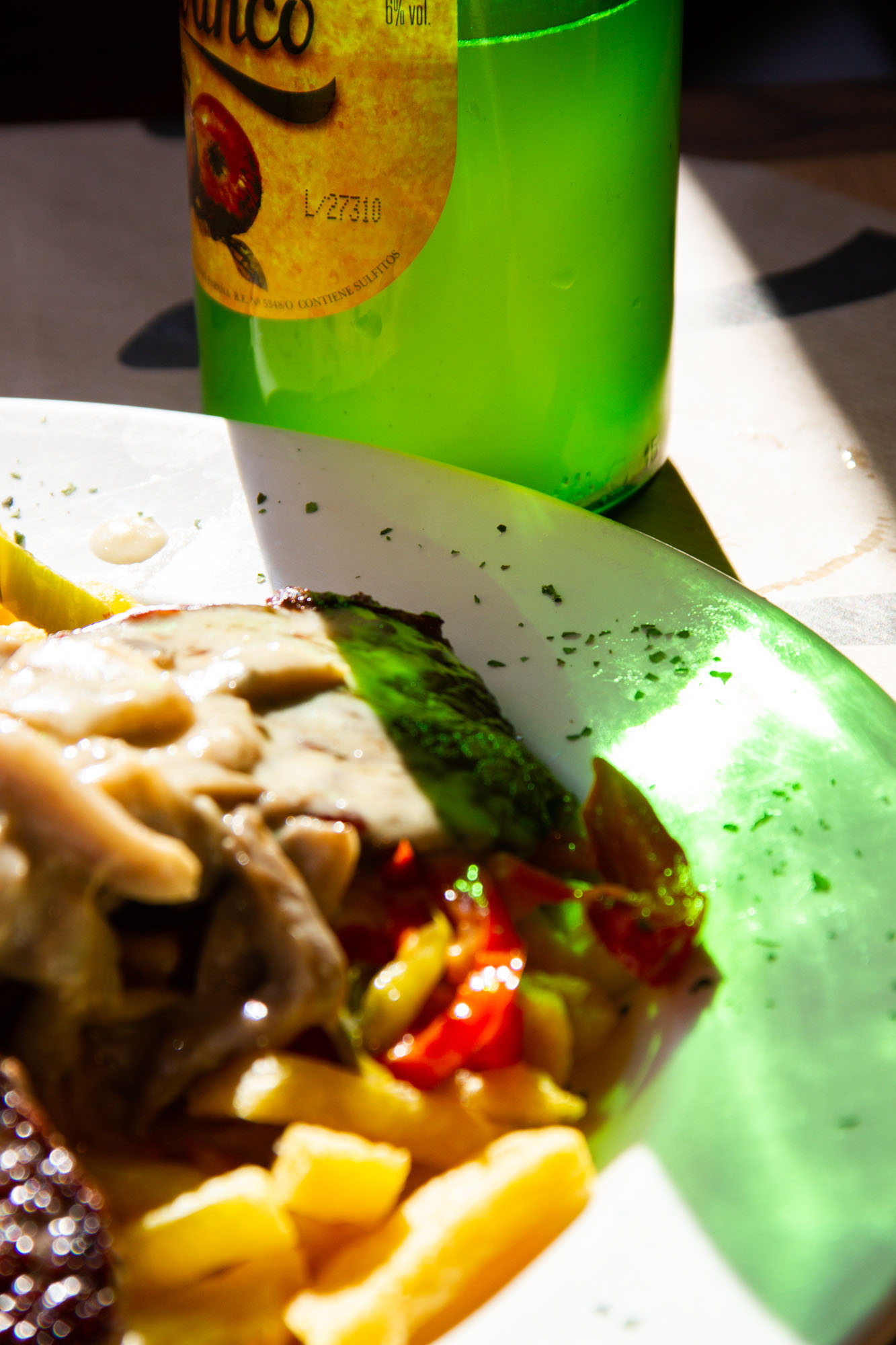 Return we did, the very next day. Previously, I'd been skeptical about Tierra Astur because the restaurant also contains a shop selling goods, souvenirs and foodstuffs. Rule #2934 of my personal life-guide clearly states that "Restaurant/Shops Are of Dubious Quality (See: Cracker Barrel)". But our experience at Tierra Astur has caused me to question the wisdom of that rule.
We got a place on the terrace, with the warm October sun at our backs, and hungrily awaited our meal. It was as delicious as we'd hoped. We started with corn tortillas and then shared ox medallions covered in a rich cabrales sauce. Reading the menu was nearly as fun as eating the things found on it. Tierra Astur is dedicated to promoting Asturian foods, and the menu went into great detail on all the different plates and ingredients.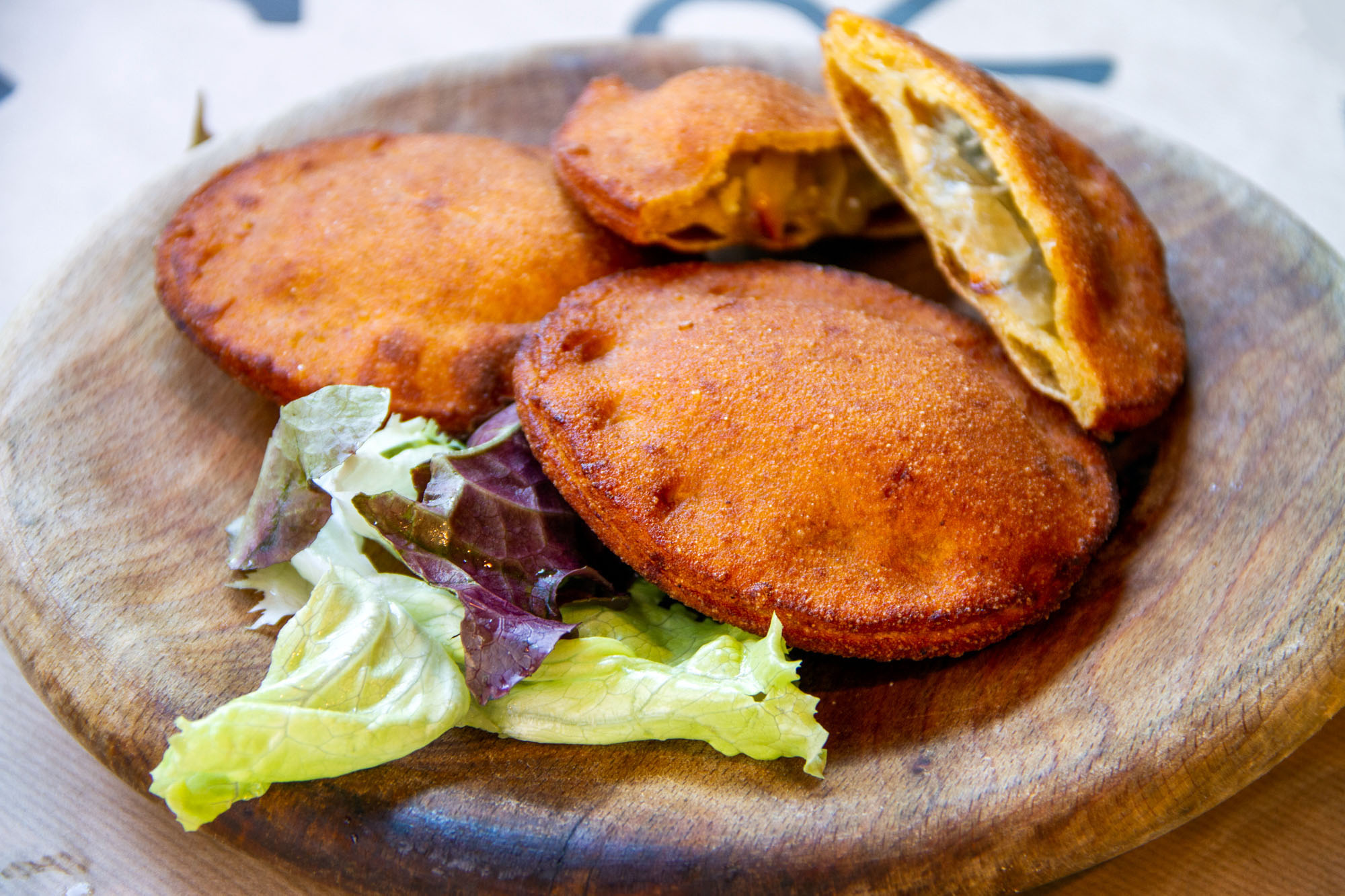 Dessert was frixuelos, which are like slightly-thicker crepes filled with delicious sauces, from apple to chocolate. And the prices were more reasonable than we had dared hope. During the week, they have a very reasonable lunch menu and the regular-priced dishes aren't bad either, especially considering their size. We left full, happy and satisfied.
Link to their site: Tierra Astur
More Photos of the Tierra Astur Restaurant: