In 1884, Leopold Alas, better known by his pen name of Clarín, wrote a massive novel which would eventually be regarded as one of the 19th century's best. La Regenta is a fictional account of the life and loves of Ana Ozores, a noblewoman who marries a man far older than herself, but allows herself to be pursued by two other suitors: the town's resident heartthrob and a priest. Scandal!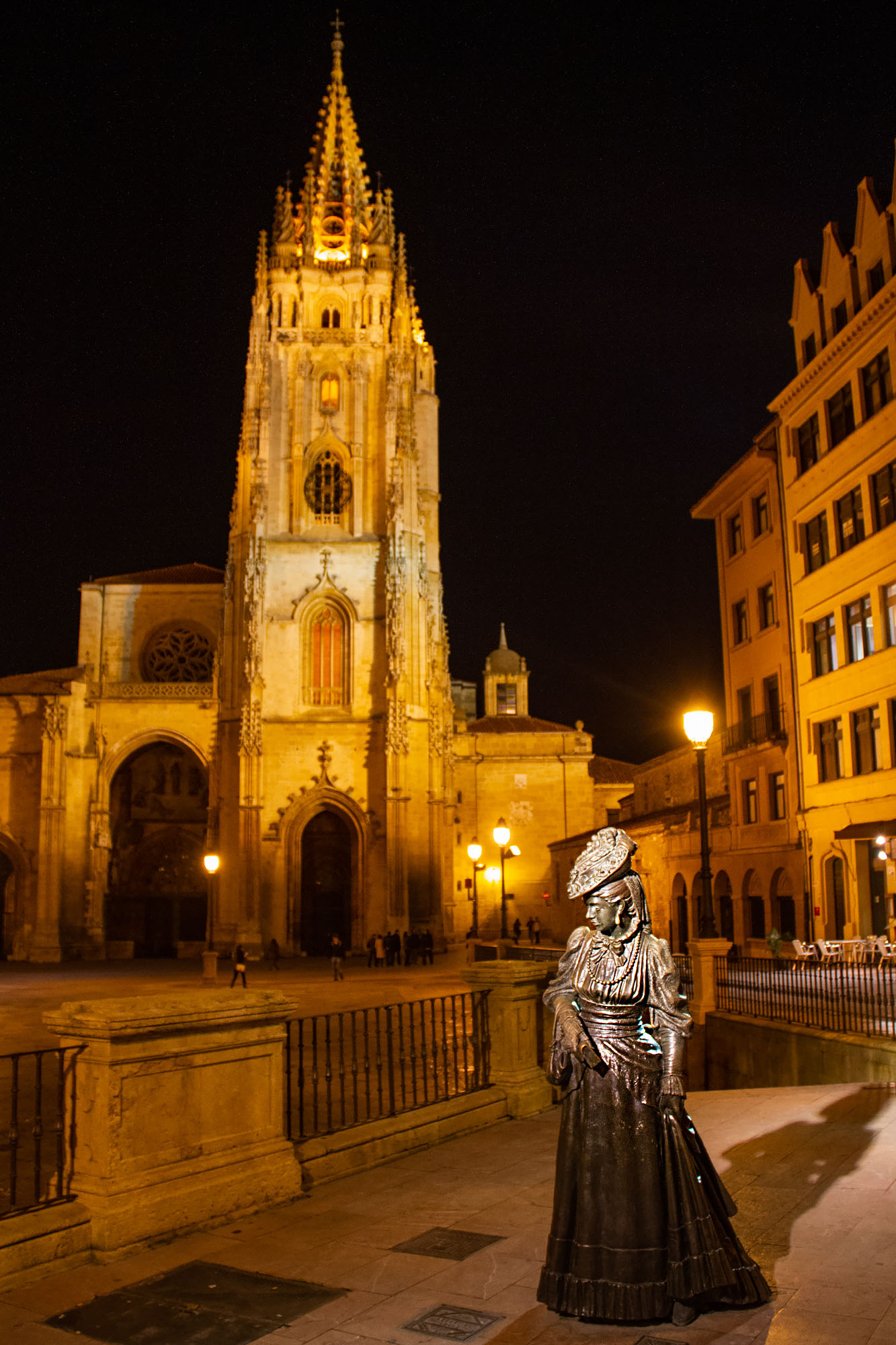 The novel is set in an Oviedo superficially disguised as "Vetusta" and, with a rich ensemble set of eccentric secondary characters, wickedly satirizes Spanish society. In the well-stocked bookshelves of the apartment in which we're staying, I discovered a copy of La Regenta, and immediately declared, "Yes! I shall read this!".
These plans lasted until I felt the heft of the book, 9,183,433 pages thick, and opened to the first page of fine-print 19th century Spanish prose. "On second thought", I considered, removing my smoking robe, lowering my reading glasses and substituting my brandy for a beer, "Dude Where's My Car is on TV tonight. I can get to La Regenta later."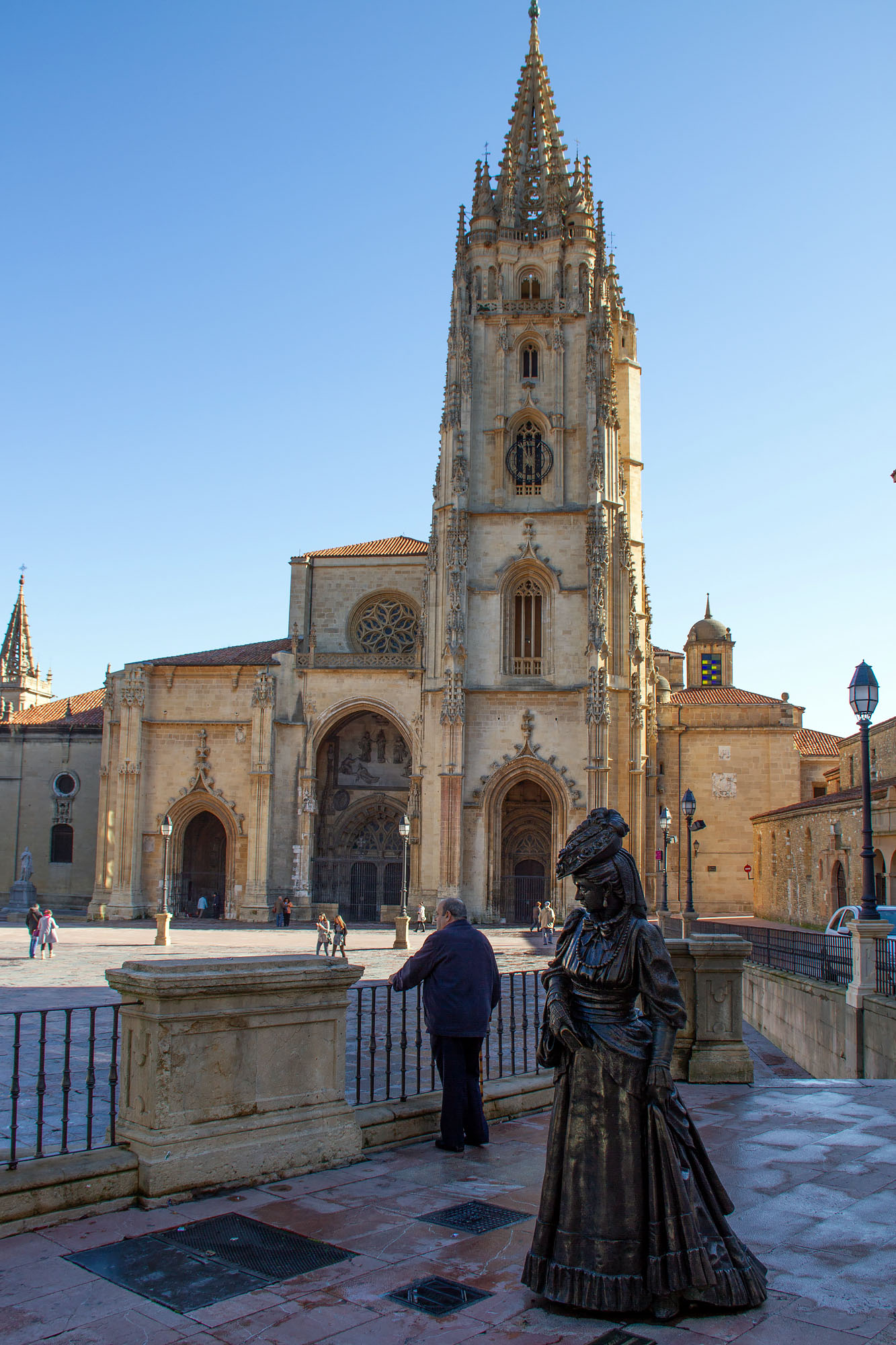 The novel has had a huge influence on Oviedo, where approximately half the hotels and restaurants use the name "Vetusta". And Clarín's likeness is all over the place, on murals and statues. La Regenta herself claims the best spot in the city, right in front of the cathedral. Her statue must be among the most-photographed in Spain.
Despite its wide-reaching influence and universal praise, La Regenta is difficult to find in English. I don't want to tell Oviedo's booksellers how to run their businesses, but here's some unsolicited advice: stock La Regenta in English! If there's a classic book which has partially defined a city, tourists to that city will often want to read the book. Trust me.
More Photos of the Regenta Statue: