The Cathedral of Oviedo – First Impressions
Oviedo's most celebrated monument is the Catedral de San Salvador, found in the middle of the city and visible from miles away. Closely linked with the Camino de Santiago, the pilgrimage leading to Santiago de Compostela in Galicia, the cathedral is also known as Sancta Ovetensis in reference to the abundance of important artifacts stored inside.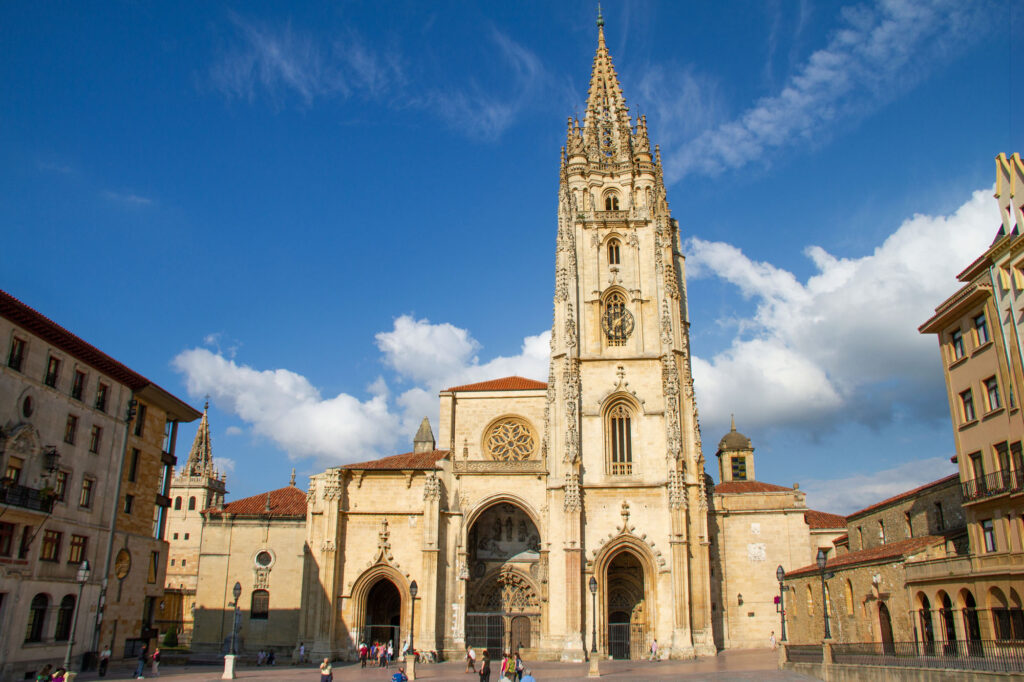 The location has always been the religious apex of Oviedo. In 765, four years after the founding of the city, King Freula the Cruel choose the spot for a modest church, which was soon destroyed by a Moorish raid. Shortly afterwards, King Alfonso II ordered the construction of a basilica. It wasn't until 1377 that work began on the Gothic cathedral which we recognize today.
The Bell Tower of Oviedo's Cathedral
The bell tower dominates the cityscape. Despite being massively damaged over the centuries by lightning, tornadoes and war, it's a thing of beauty. Over 80 meters tall, the five levels of the tower resemble joints; Oviedo's most famous author, Clarín, described it as a "stone finger pointing to heaven". The best place to photograph the tower is from the Calle Santa Ana, where it exhibits its least-damaged side.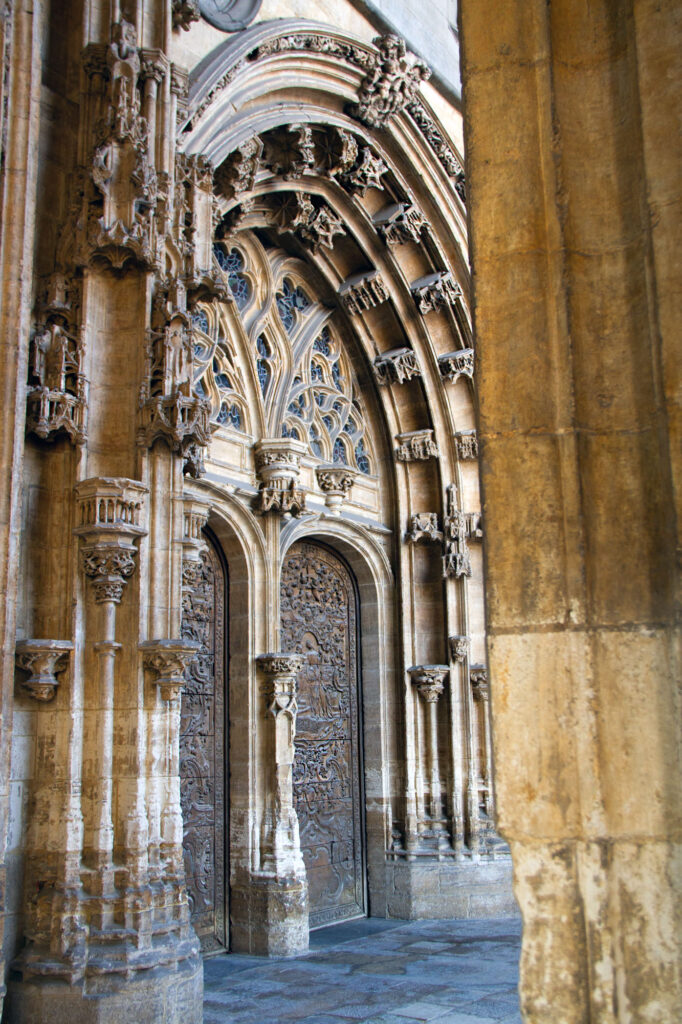 The cathedral's interior is austere, very dark. I suppose all churches are serious places, but somehow this one seems more so. The detail in the engravings and artwork is difficult to make out, especially within the chapels. There's not much information, let alone an audioguide, for visitors, which is slightly disappointing. But the cathedral is mightly impressive, and we visited many times during our stay in Oviedo, devoting time to the Cámara Santa, the Gothic Cloister and the bell tower.
-Download our Oviedo Travel book here