La Plaza de Daoíz y Velarde
The Plaza de Daoíz y Velarde is a quiet, tree-lined plaza which offers a respite from the noisy marketplace and cafés of the adjacent Plaza Fontán. Especially when bathed in the late afternoon sunlight, it's a beautiful place and home to the city library, a palace, a legendary fountain and, of course, a statue.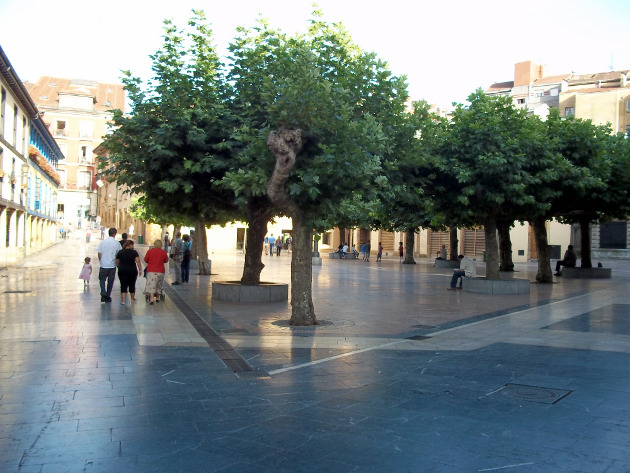 The library building began life in 1665 as the Teatro de Comedias, lending a classic atmosphere to the endless shelves of books about Asturias, comics, DVDs and an oddly popular reading room. When we visited on a sunny Monday morning, it was completely full with old men reading newspapers. Never heard of the internet, guys?
Next to the library is the Palacio del Duque del Parque, a Baroque construction with an exquisitely detailed facade. Today, it's privately owned by the Marquis de San Feliz, meaning visits are impossible, which is too bad, but also means that marquises still exist, which is awesome. A smaller building diagonal to the palace, with reliefs of horsemen and jockeys, was the former stables. Between the two, down a gated flight of stairs, is a curious little fountain.
The cañu de El Fontán is the subject of a popular legend. The water exits a spout very low to the ground. When an overly haughty knight visited Oviedo, the citizens would ask him to drink from the cañu. The only way for him to do so, was to kneel and bow his head. I can just imagine the medieval townspeople chortling over their demonic wit.
More Plaza de Daoíz y Velarde Photos: