Though he was born in Galicia, Benito Jerónimo Feijóo spent the bulk of his life in Oviedo. One of Spain's foremost enlightenment thinkers, the intellectual, religious and philosophical works of Feijóo had reverberations throughout the world. The Benedictine monk died in 1769 at the ripe old age of 89, and is buried in the Iglesia de Santa María de la Corte, near the plaza which bears his name.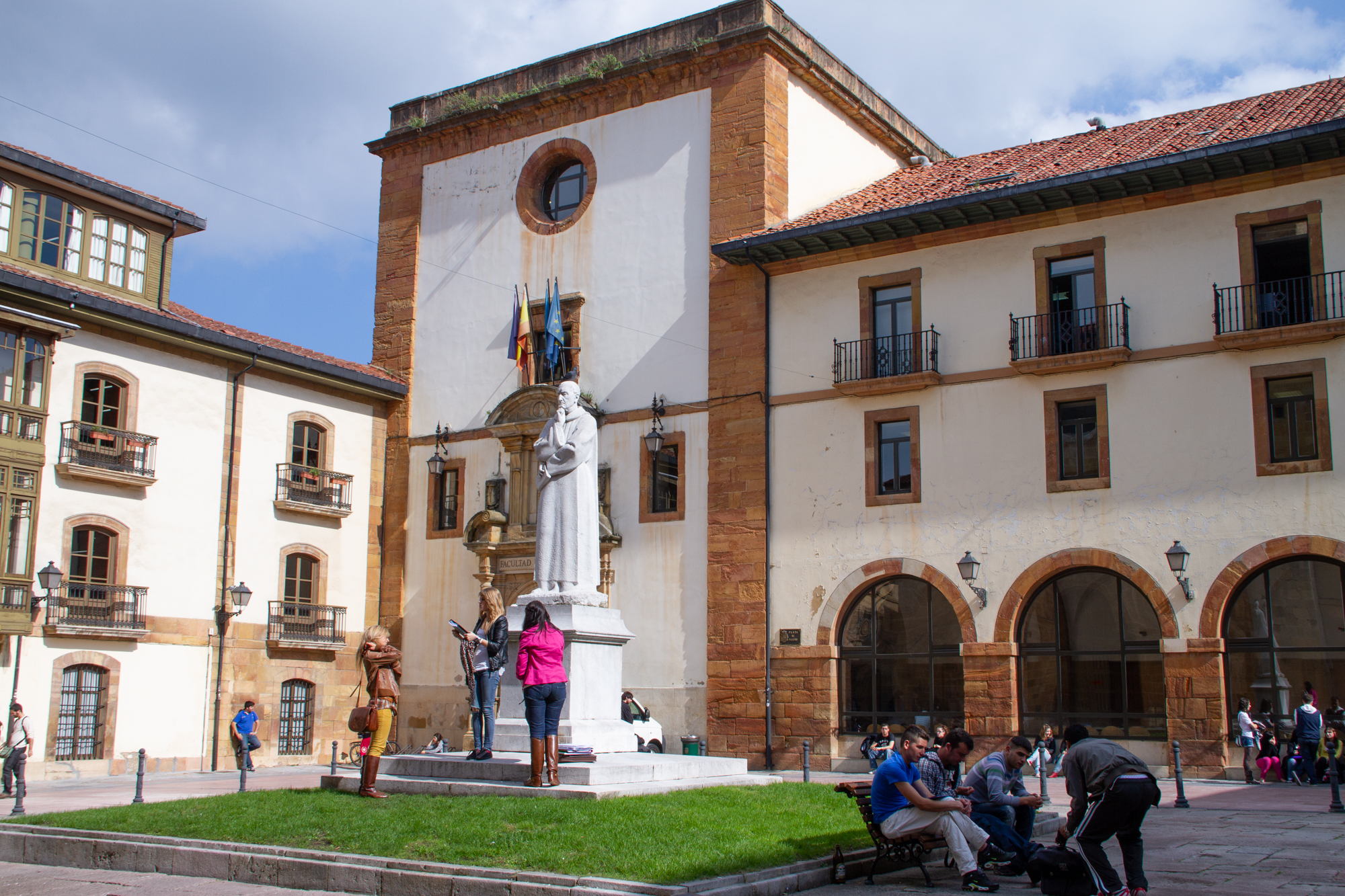 Don't ask me how to pronounce Feijóo, because I have no idea. I've been saying it like "FIGH-jew", which is probably way off.
Feijóo was a professor at the University of Oviedo, most well known for his ideas challenging superstition and folklore. He was skeptical of anything of an otherworldly nature, such as exorcisms. He famously "cured" one possessed soul by reading aloud a comical romantic farce in Latin. The afflicted man didn't understand what was being said, but leaped from his bed upon hearing the Latin words, miraculously free of the devil.
Feijóo held radical ideas for his day. He was a proponent of enlightened thinking, and his teachings challenged the more orthodox Catholic practices. King Charles III studied his essays, and would work the ideas of Enlightened Absolutism into his rule, guaranteeing better freedoms for his subjects. Feijóo is also known to have written one of the world's first feminist tracts: "La defensa de las mujeres", where he bravely argues for the equality of the sexes.
During San Mateo, the Plaza de Feijóo plays host to raucous rock concerts; somehow, I think that he would have liked that.
More photos of the Benito Jerónimo Feijóo Statue and Surrounding