A popular hiking trail connects Barayo Beach to the town of Navia, about twenty kilometers away. Especially for fans of cliffs, seaside villages and hidden beaches, it's a long walk through paradise.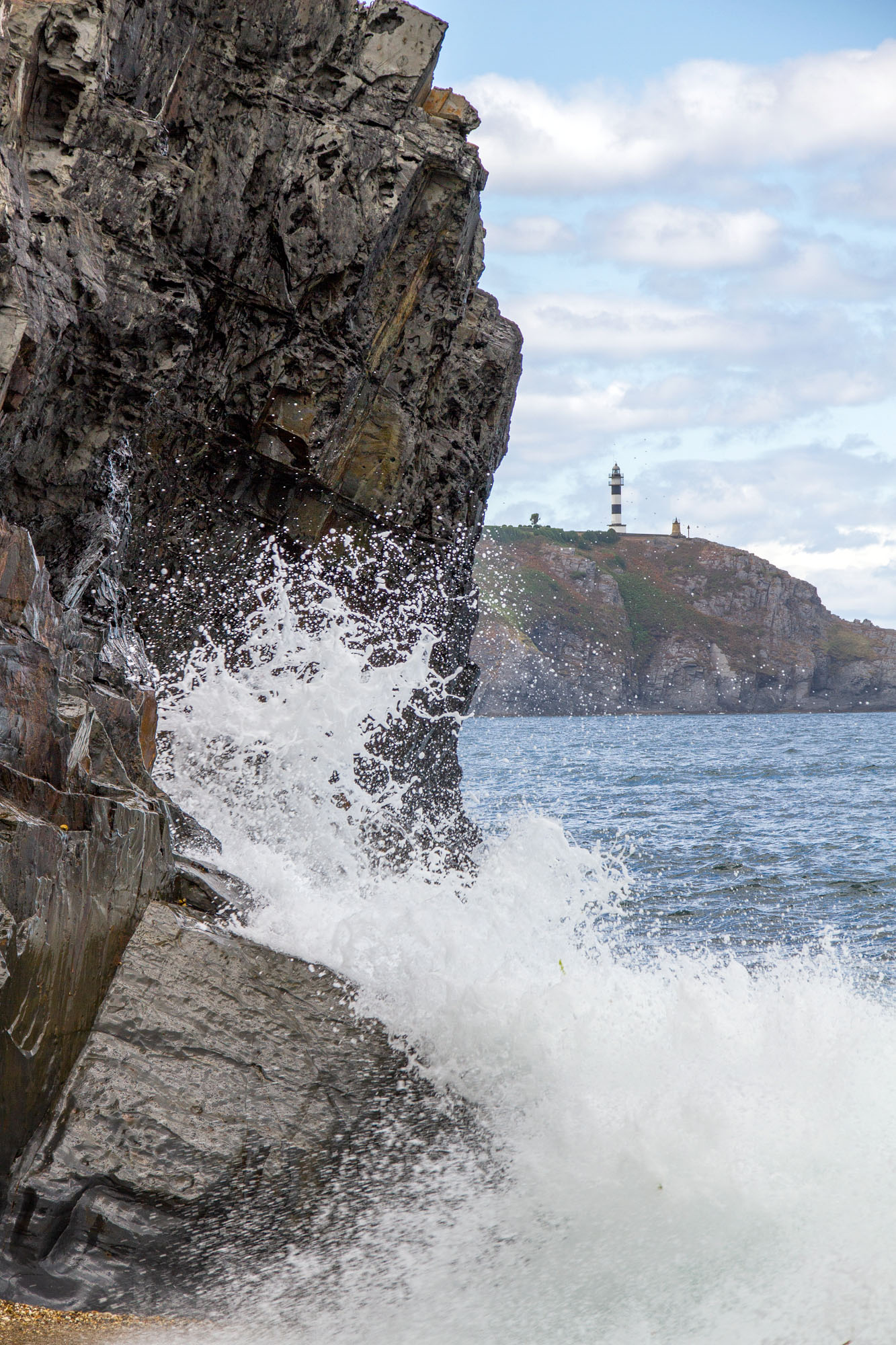 The Ruta Naviega is a well-marked trail, with yellow and white stripes leading the way. We began at the river Barayo, a small stream which eventually ends at a beach of the same name, popular with nudists. From here, it was a five-hour hike westward along the coast. We encountered very few people, and aside from some horses, cows, spiders and a snake, saw little wildlife. The cliffs were our only companions, and it was as solitary as I've ever felt in Spain.
After a couple hours of walking, we took a short break in Puerto de Vega, a charming fishing village. The port is the center of activity, with fishermen were working on their nets and retired men playing cards at the nearby bar. The only women we saw were modestly dressed matrons, leaning out the windows of their apartments to carry on shouted conversations with one another. It was as though we had been transported back in time a few generations.
Near the trail's end in Navia, we found a long staircase carved into the cliff, leading to a beach called the Playa del Moro. We had been hiking all day, and the steps were steep and long enough to nearly deter us. But, reasoning (correctly) that we'd never have another chance, we dutifully sucked it up and went down. I'm glad we did. With a deep cave and powerful waves splashing upon the rocks, it was a neat discovery.
In Navia, we didn't do anything except collapse into the first bar we found. It looked like a neat town and probably merited exploration, but that was something we just didn't have the energy for.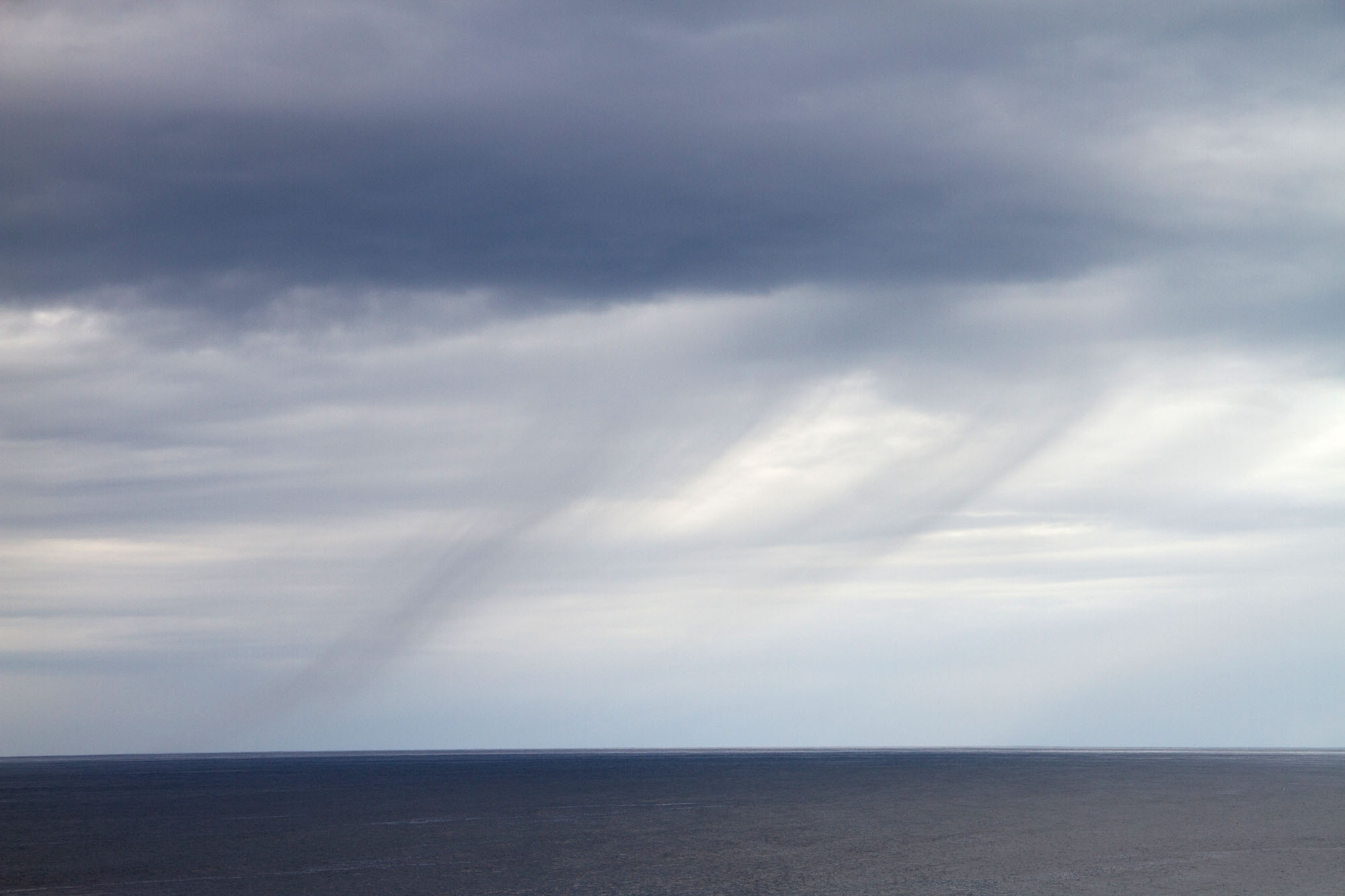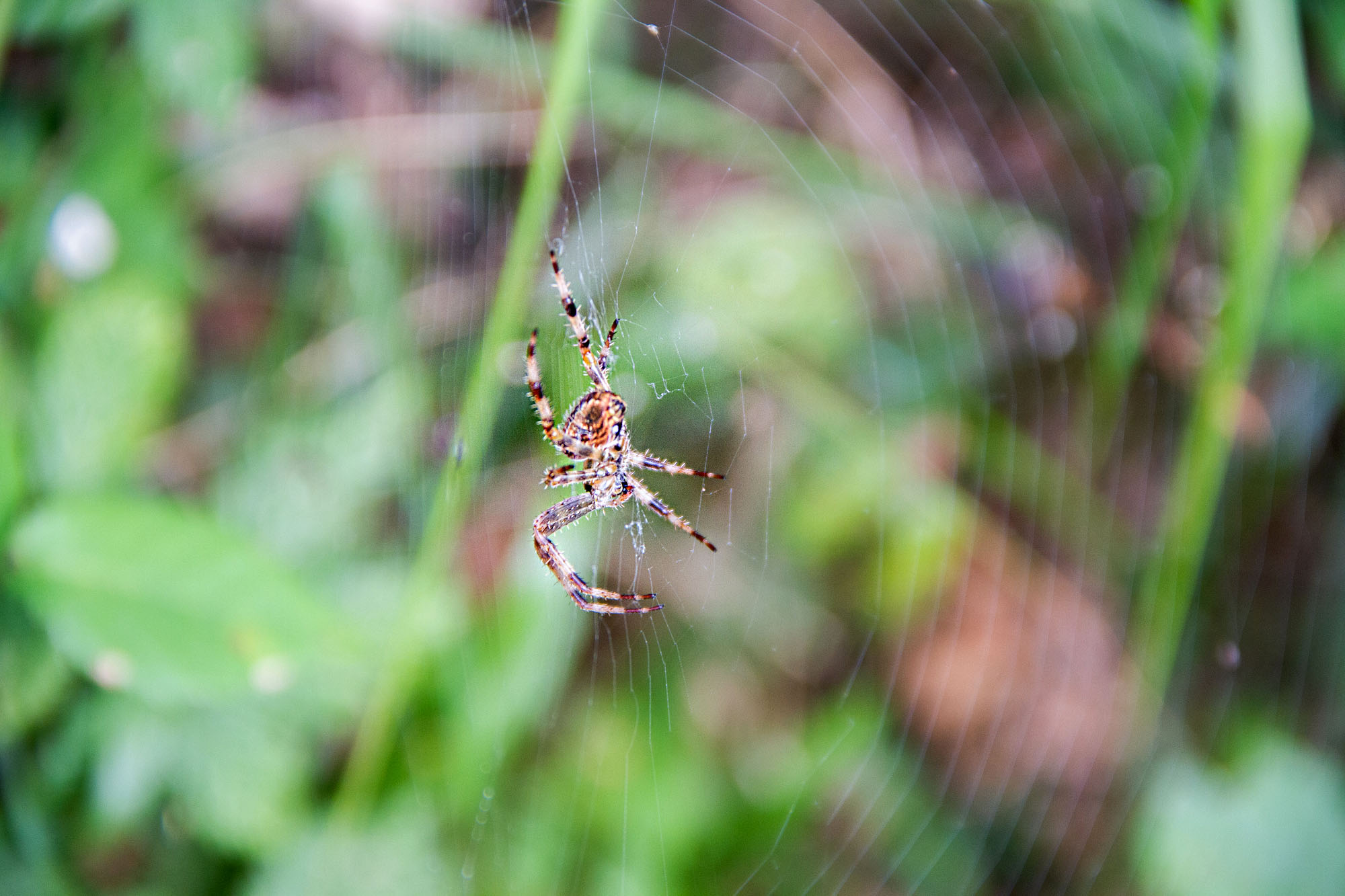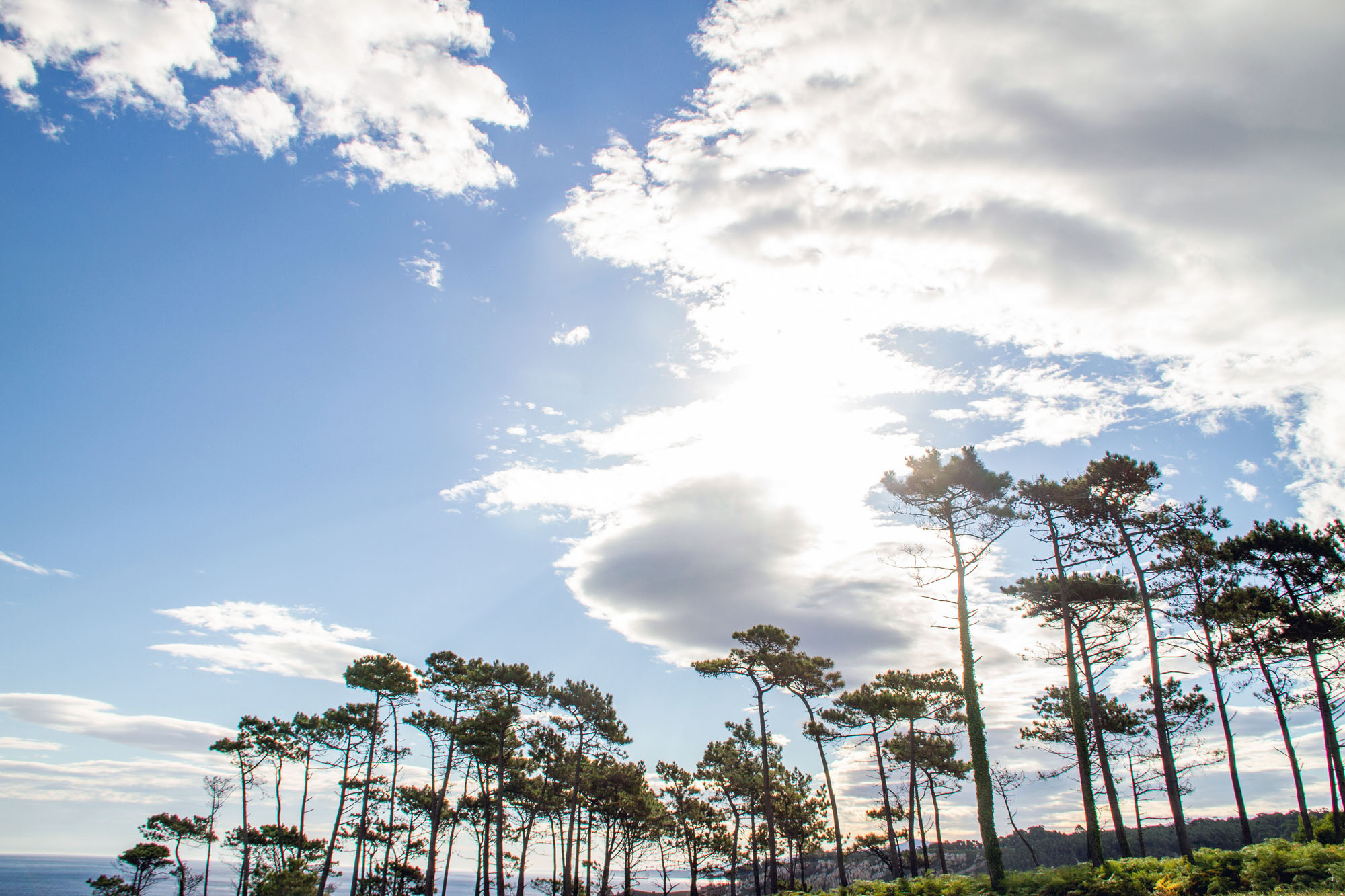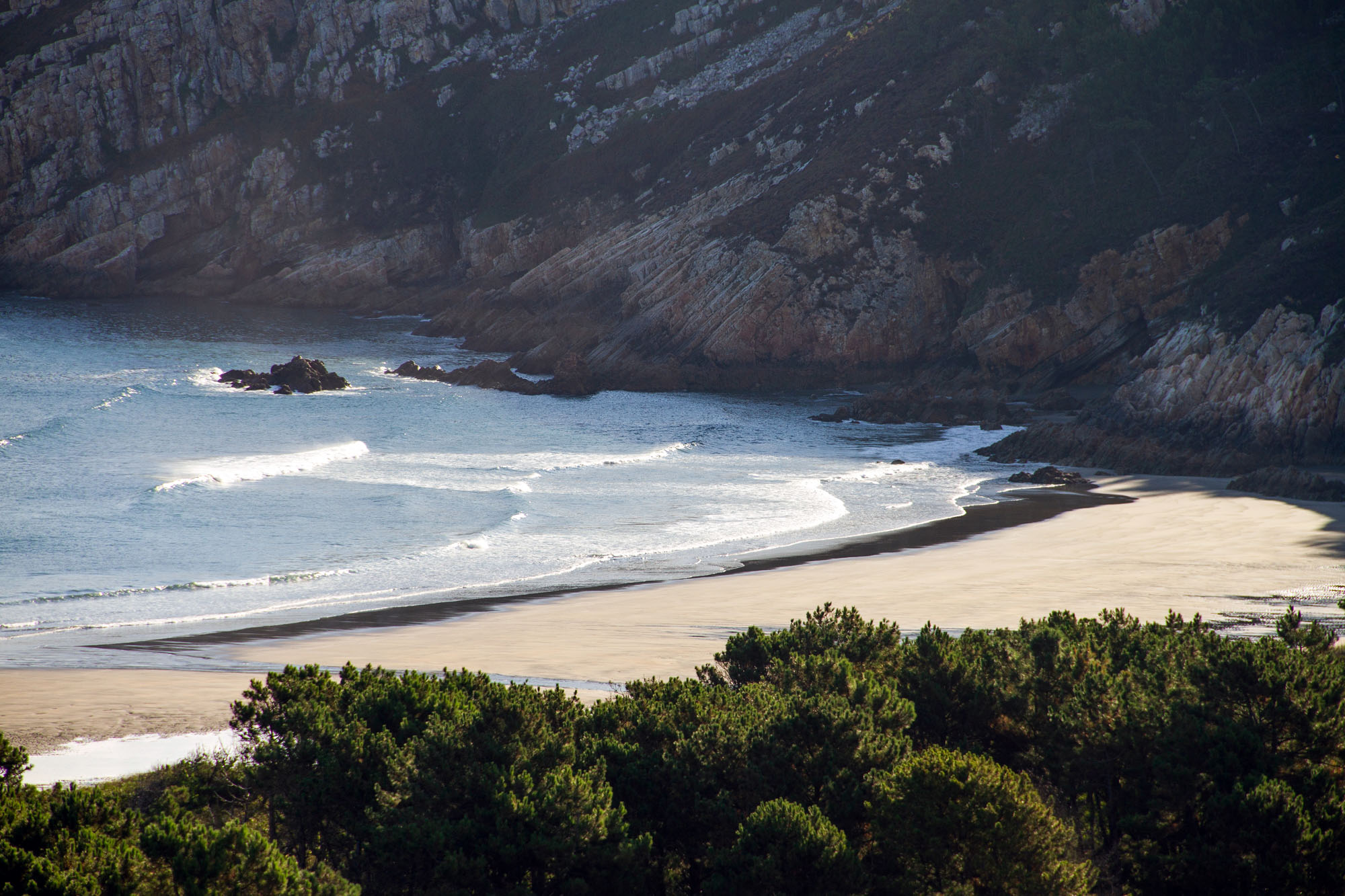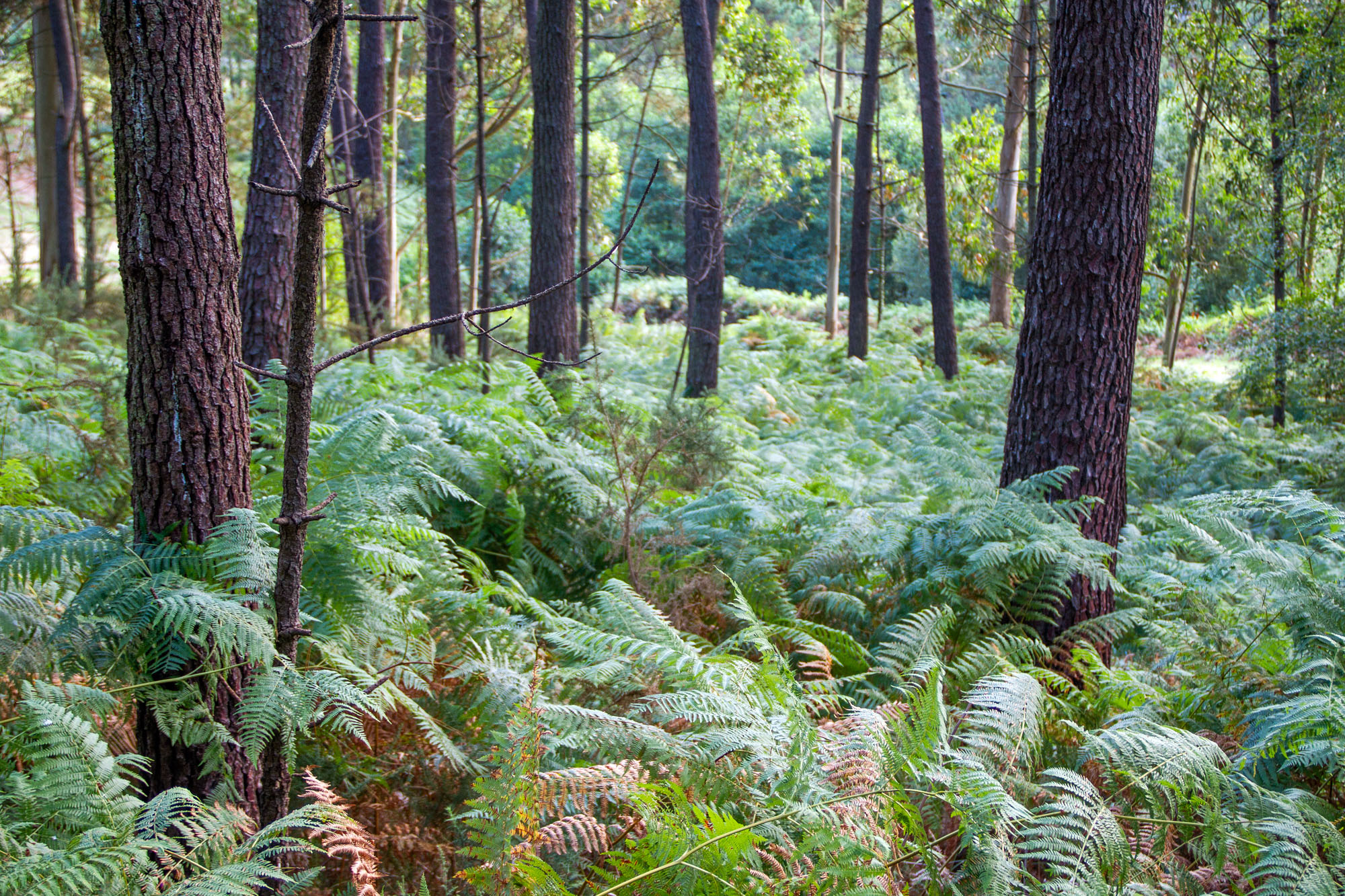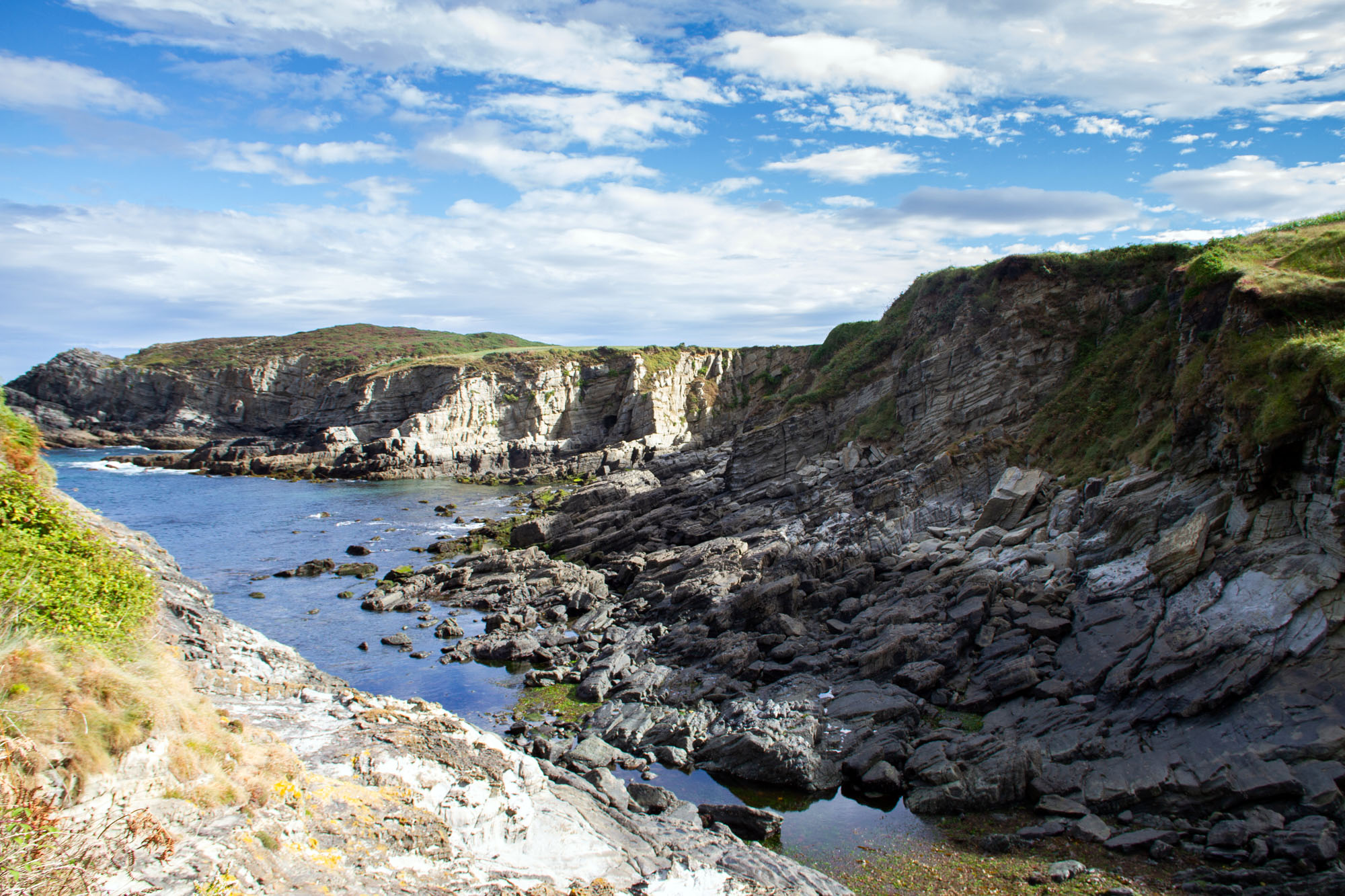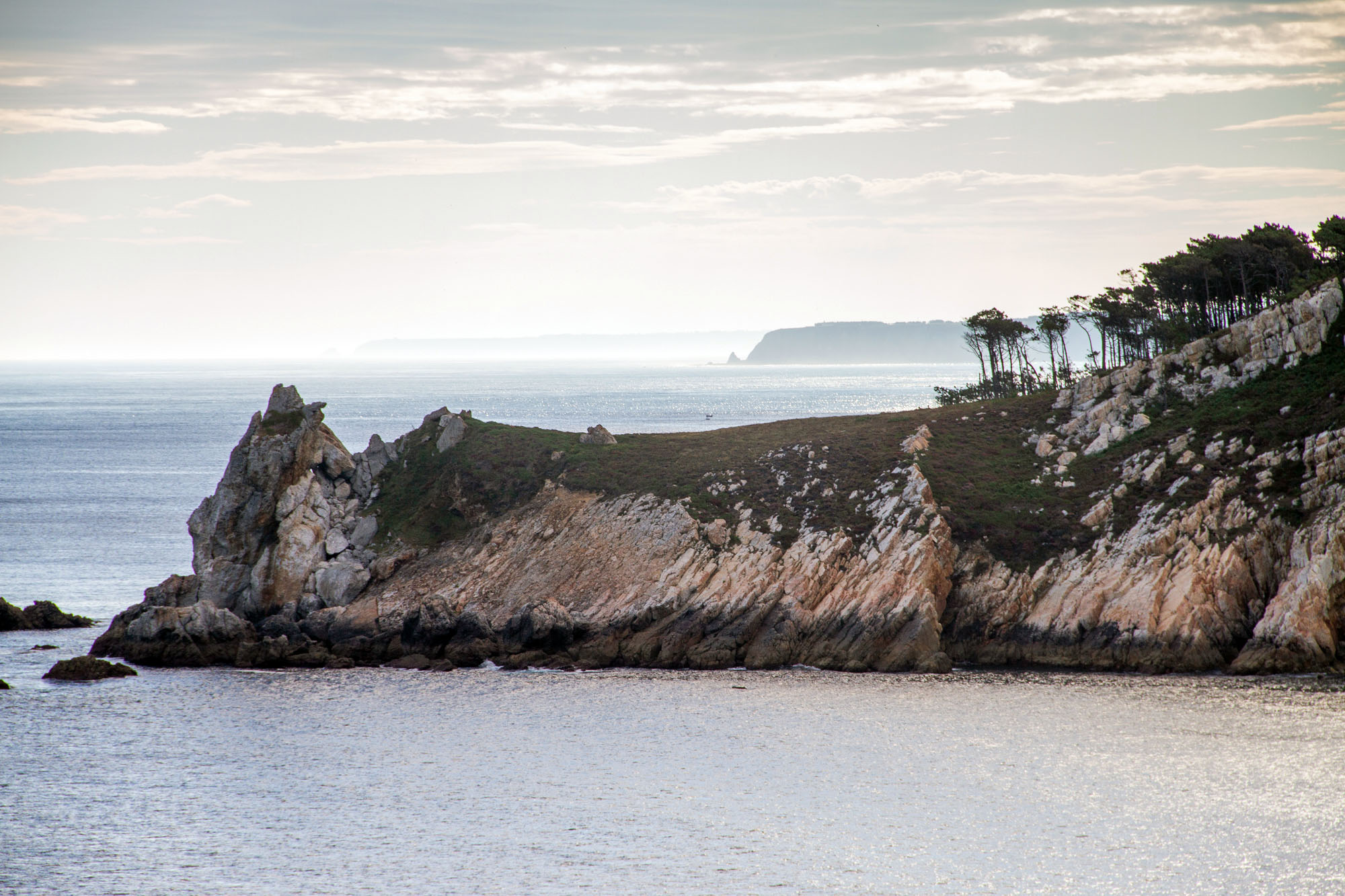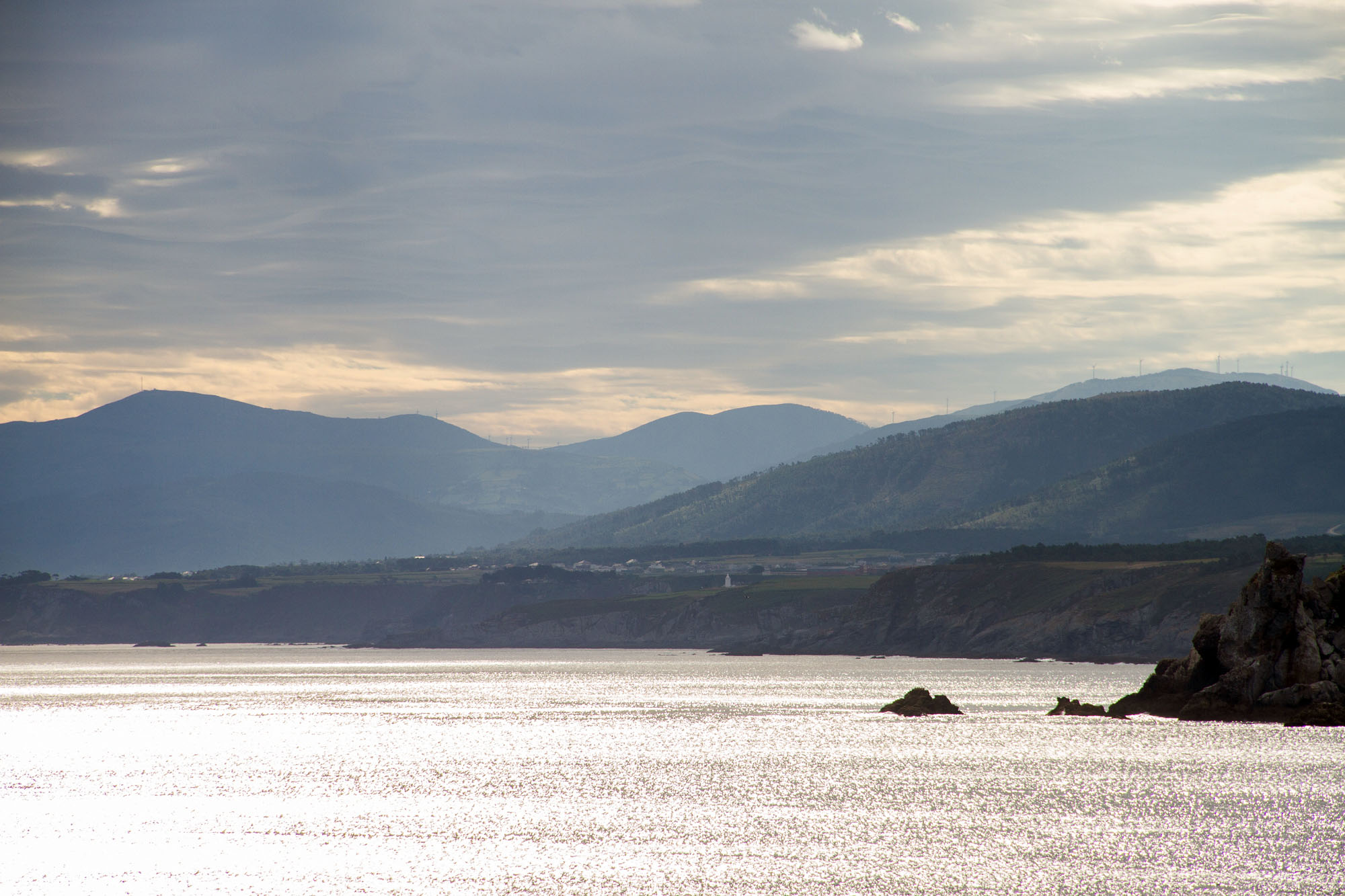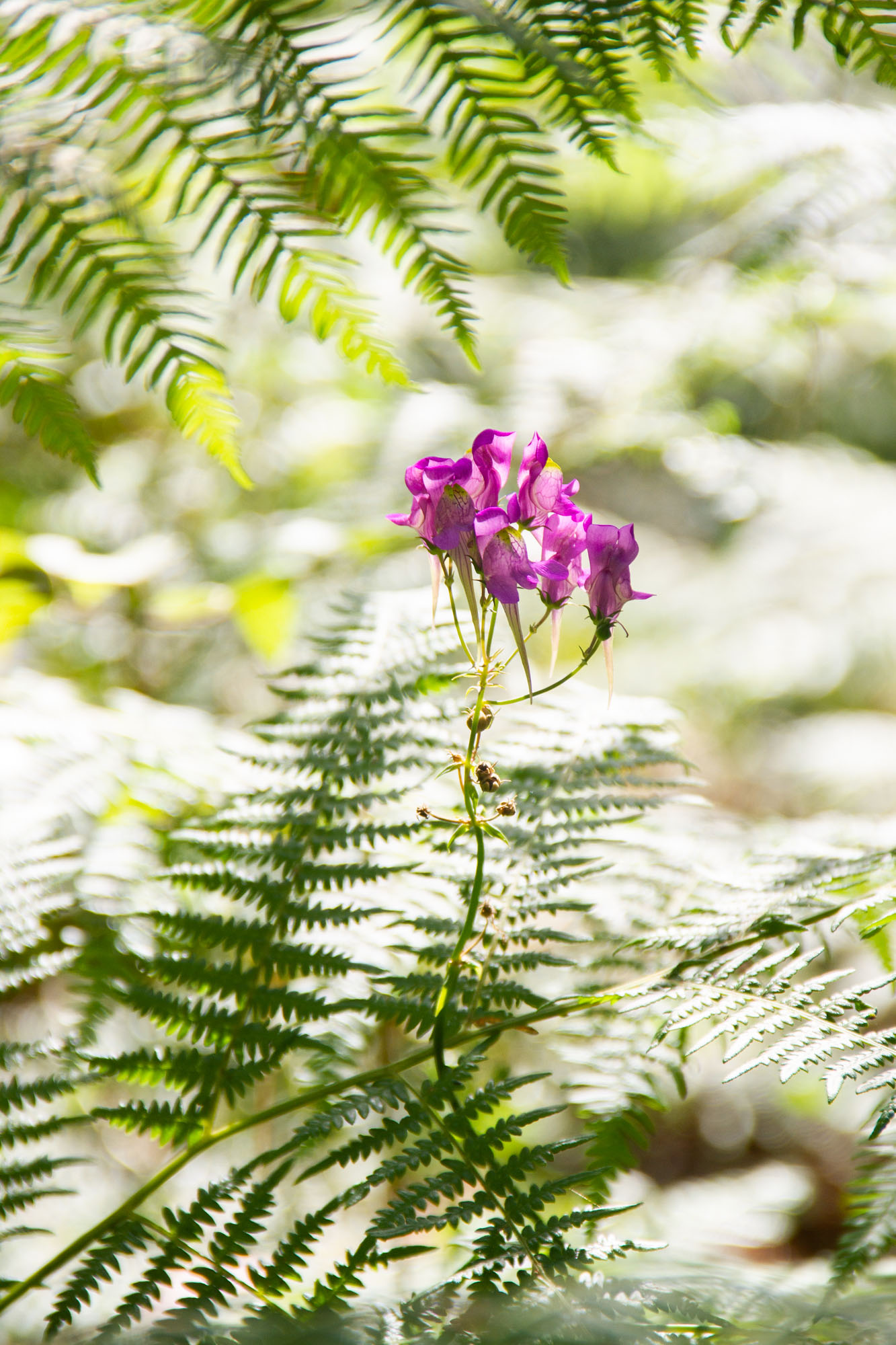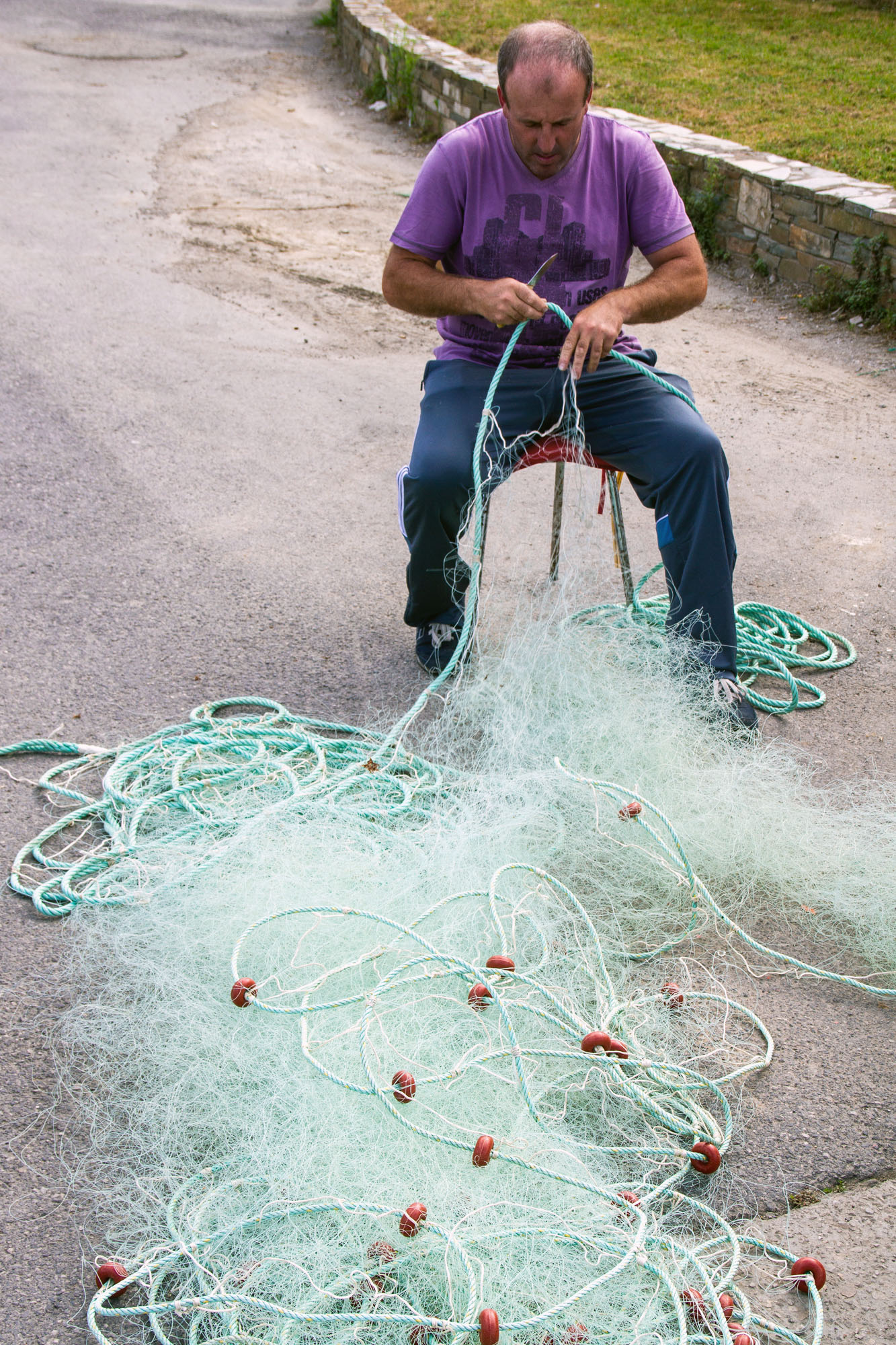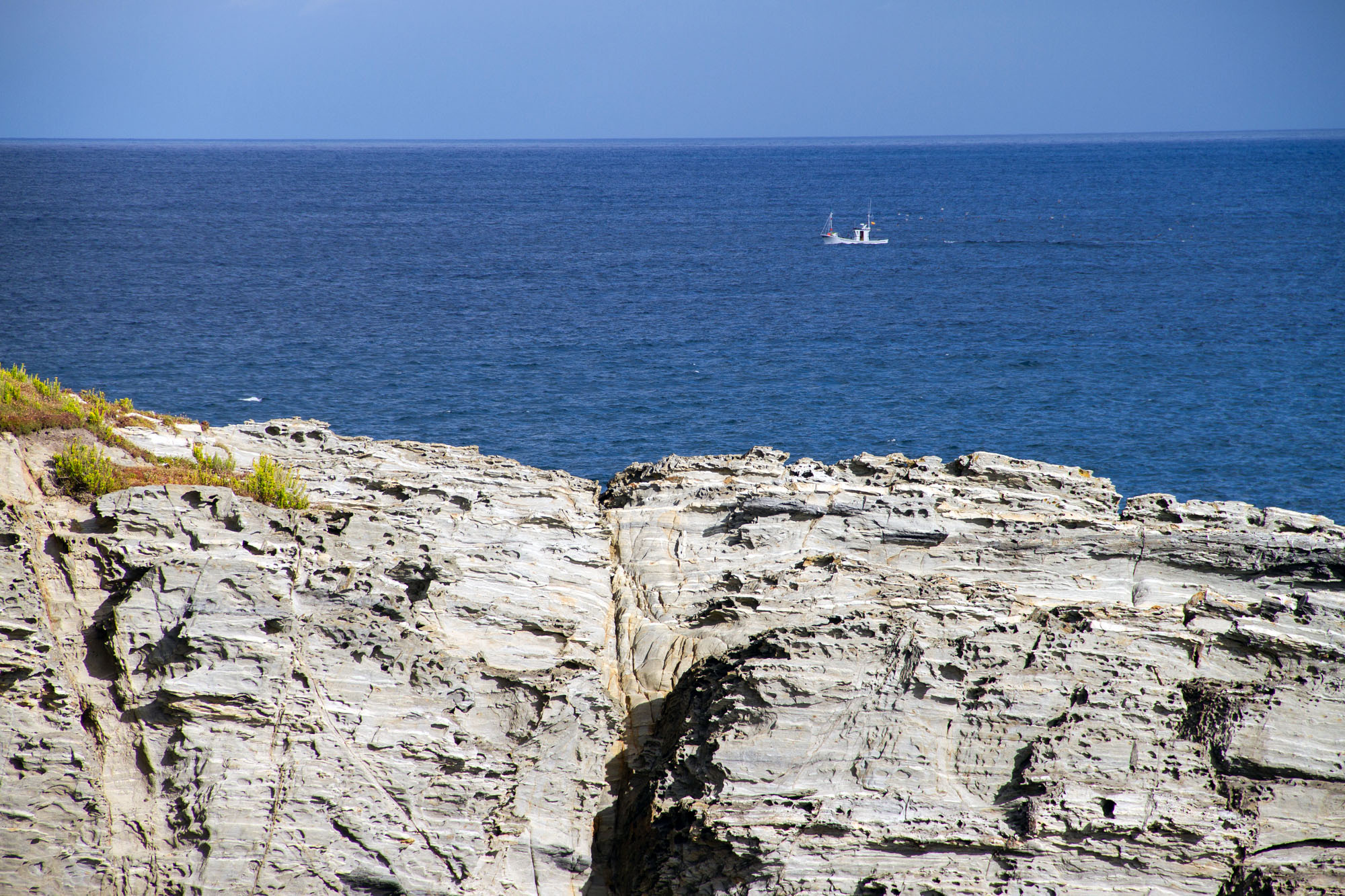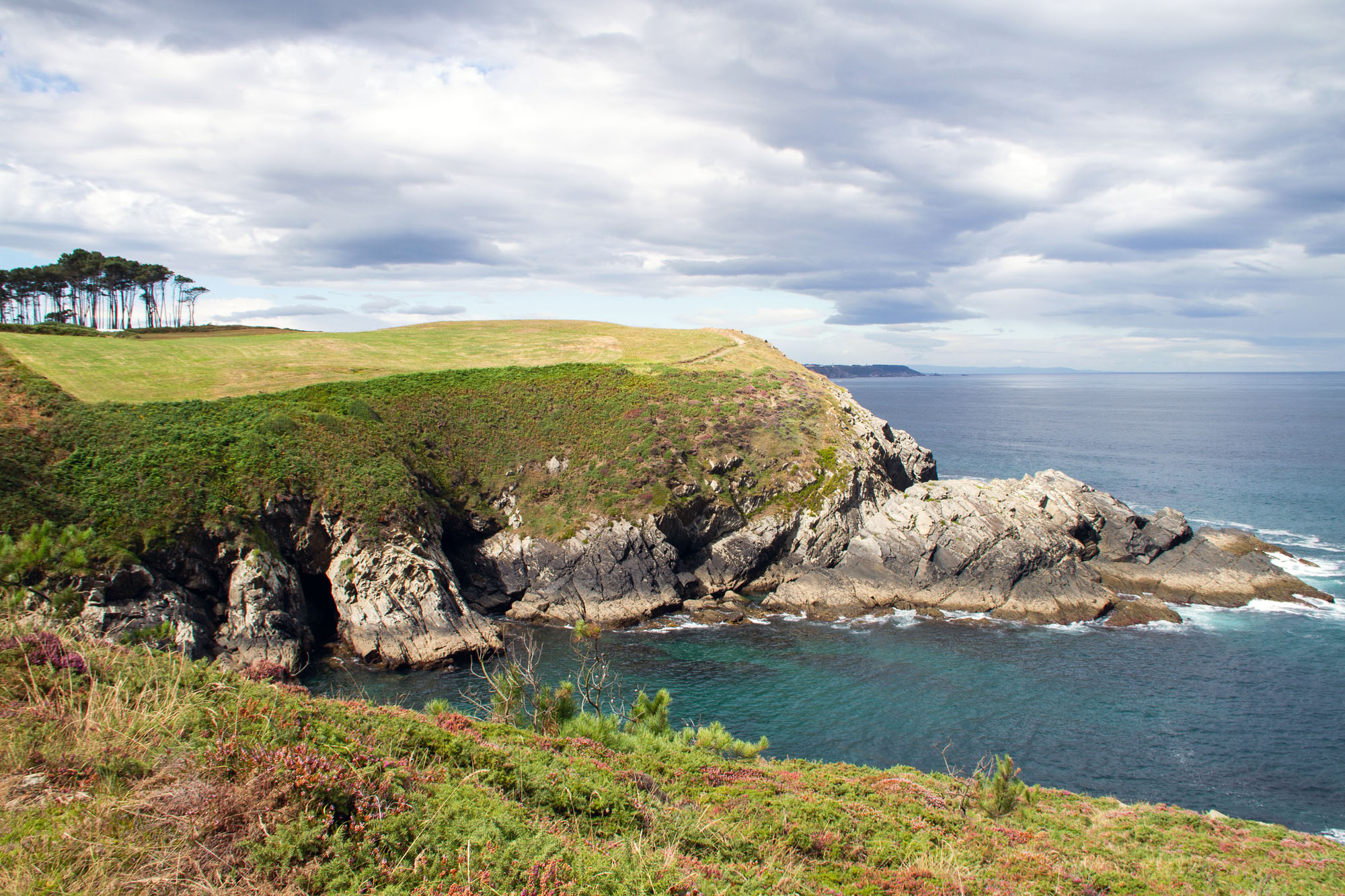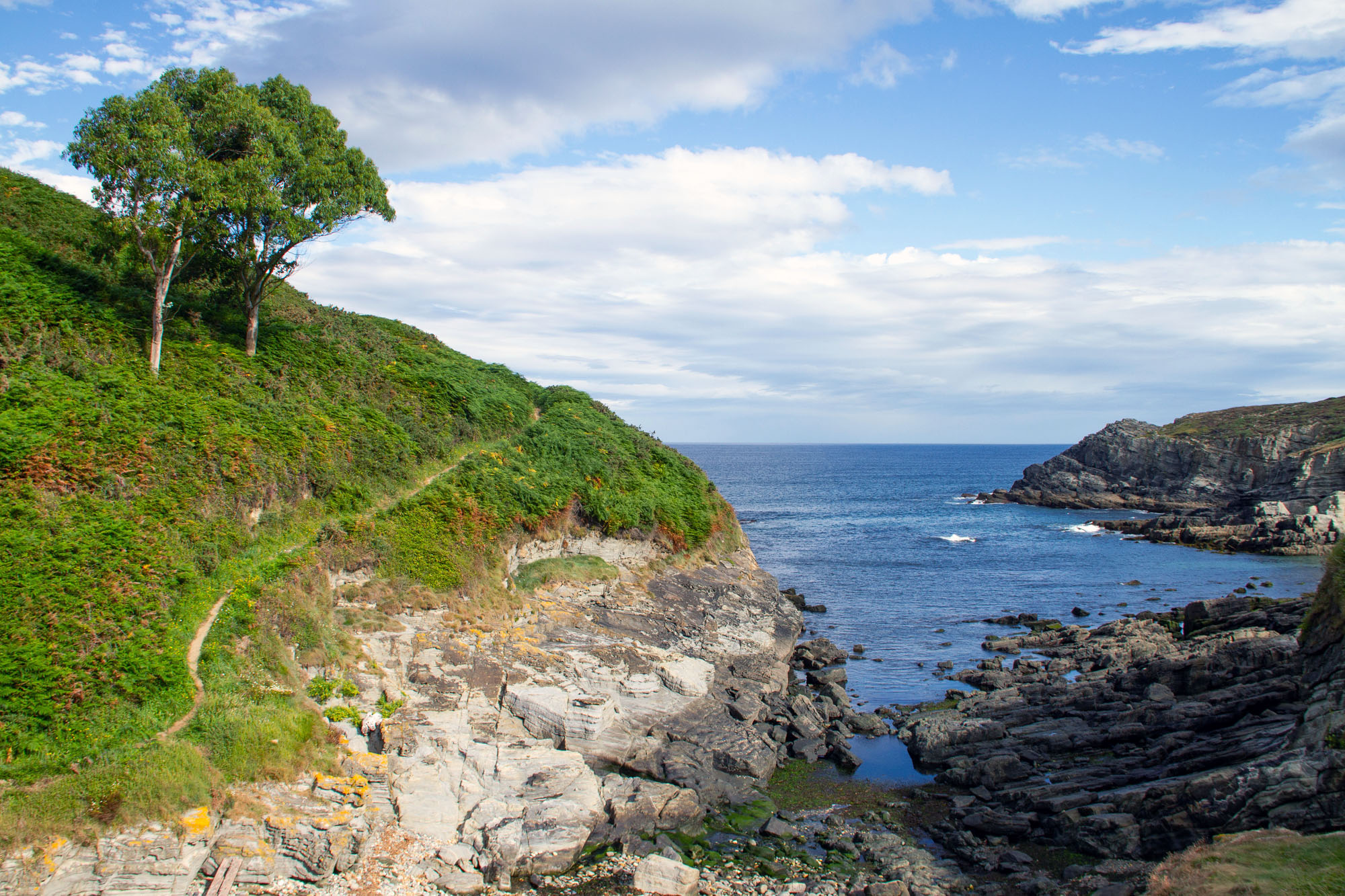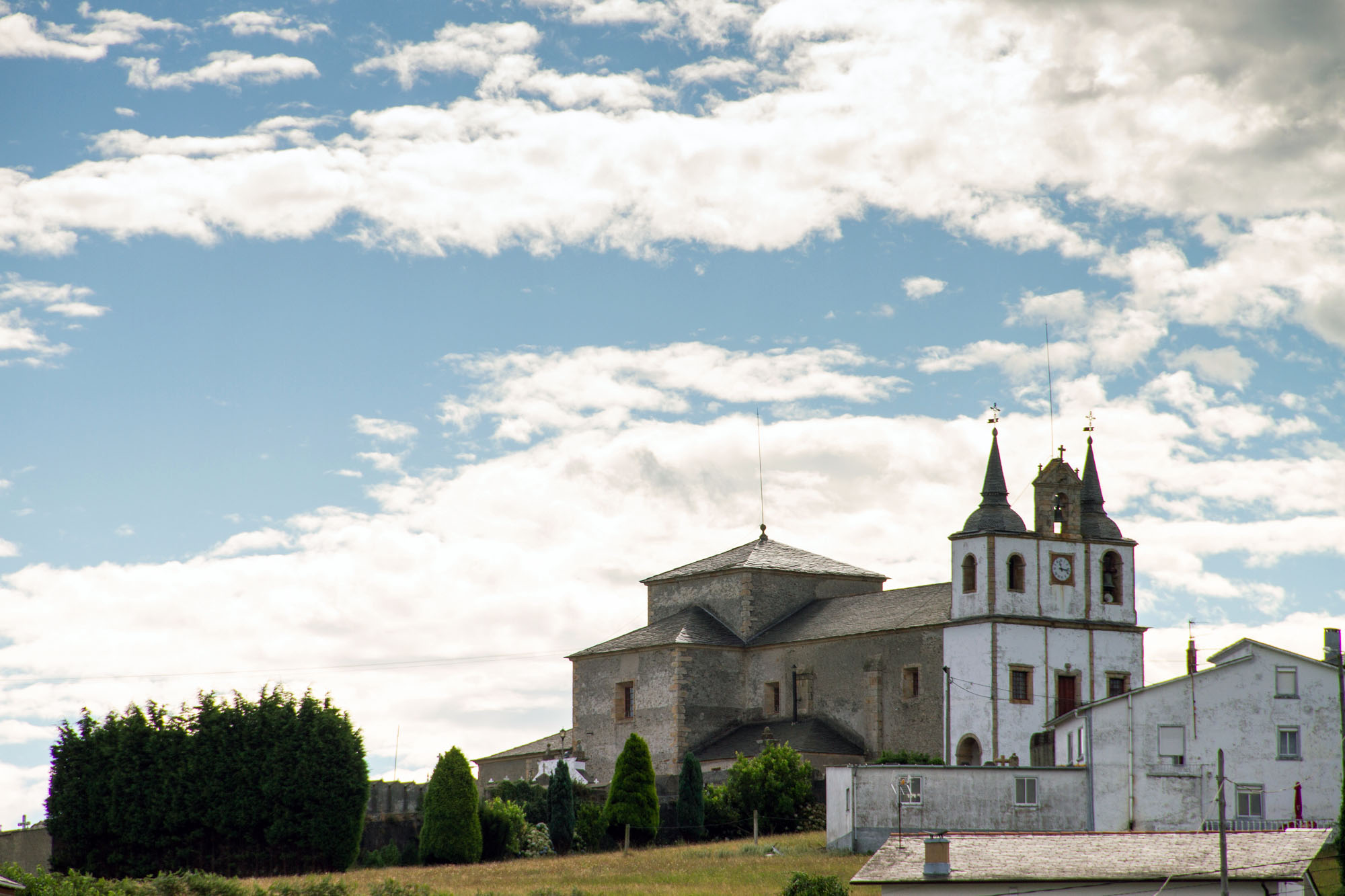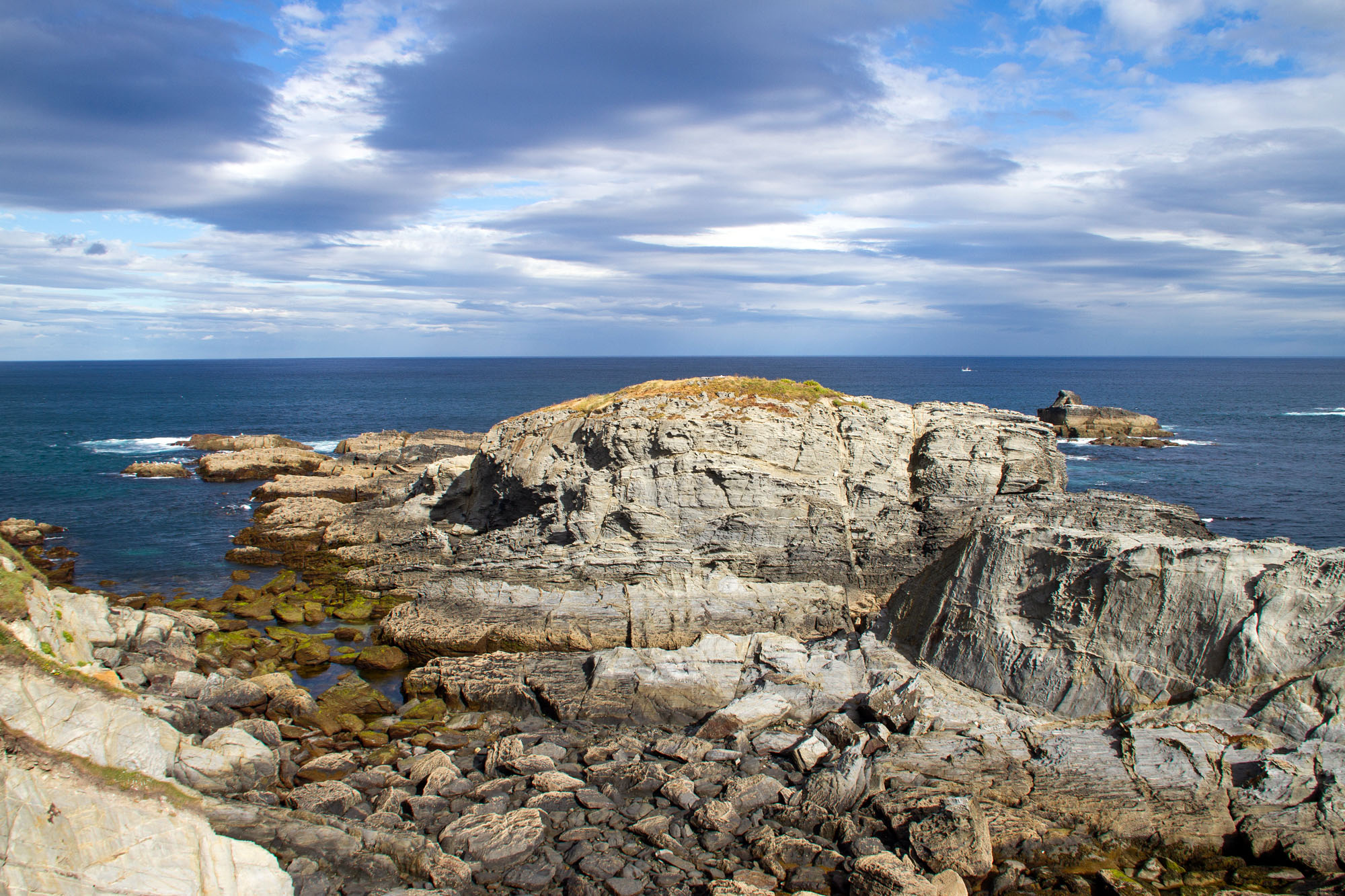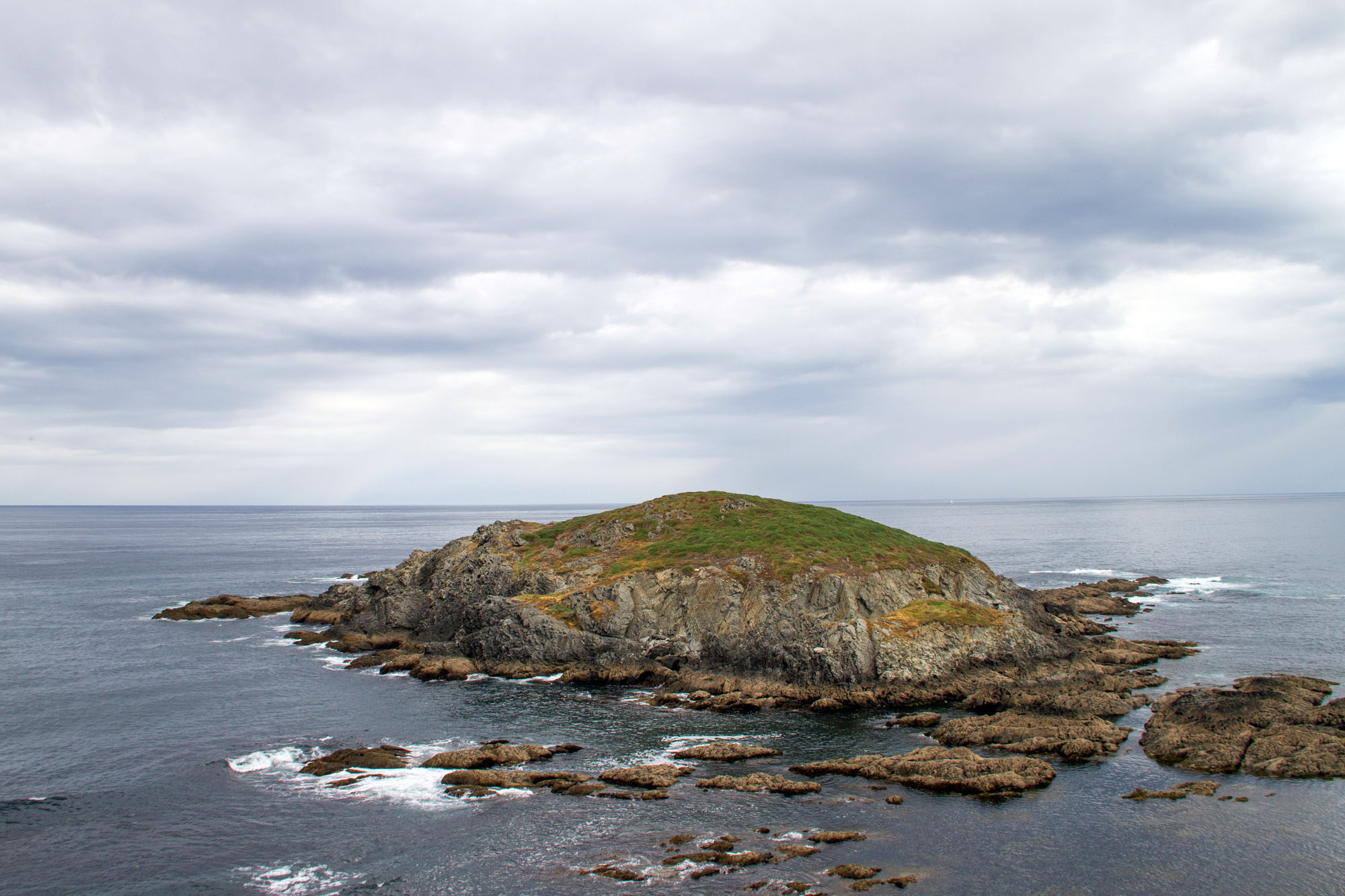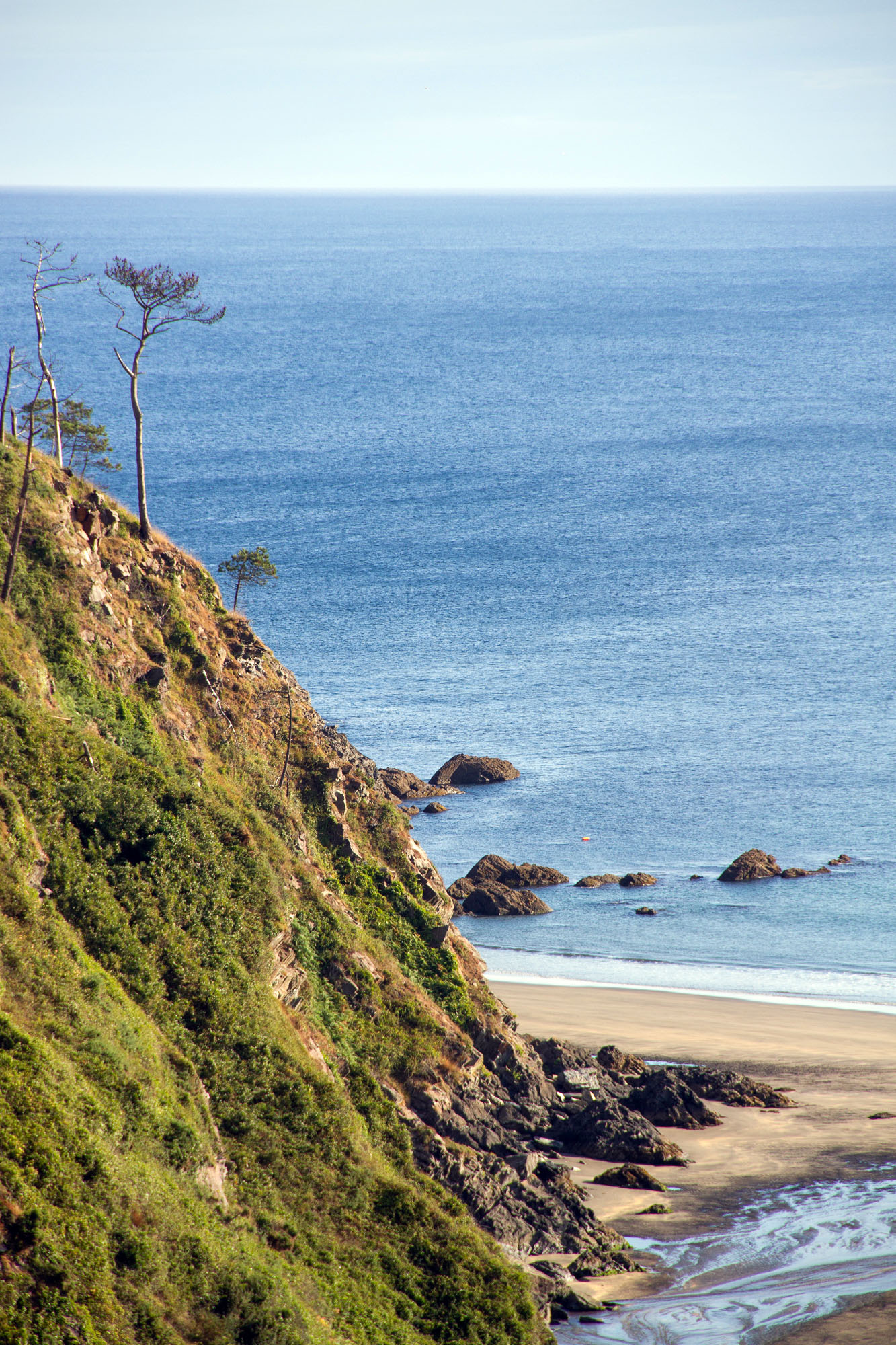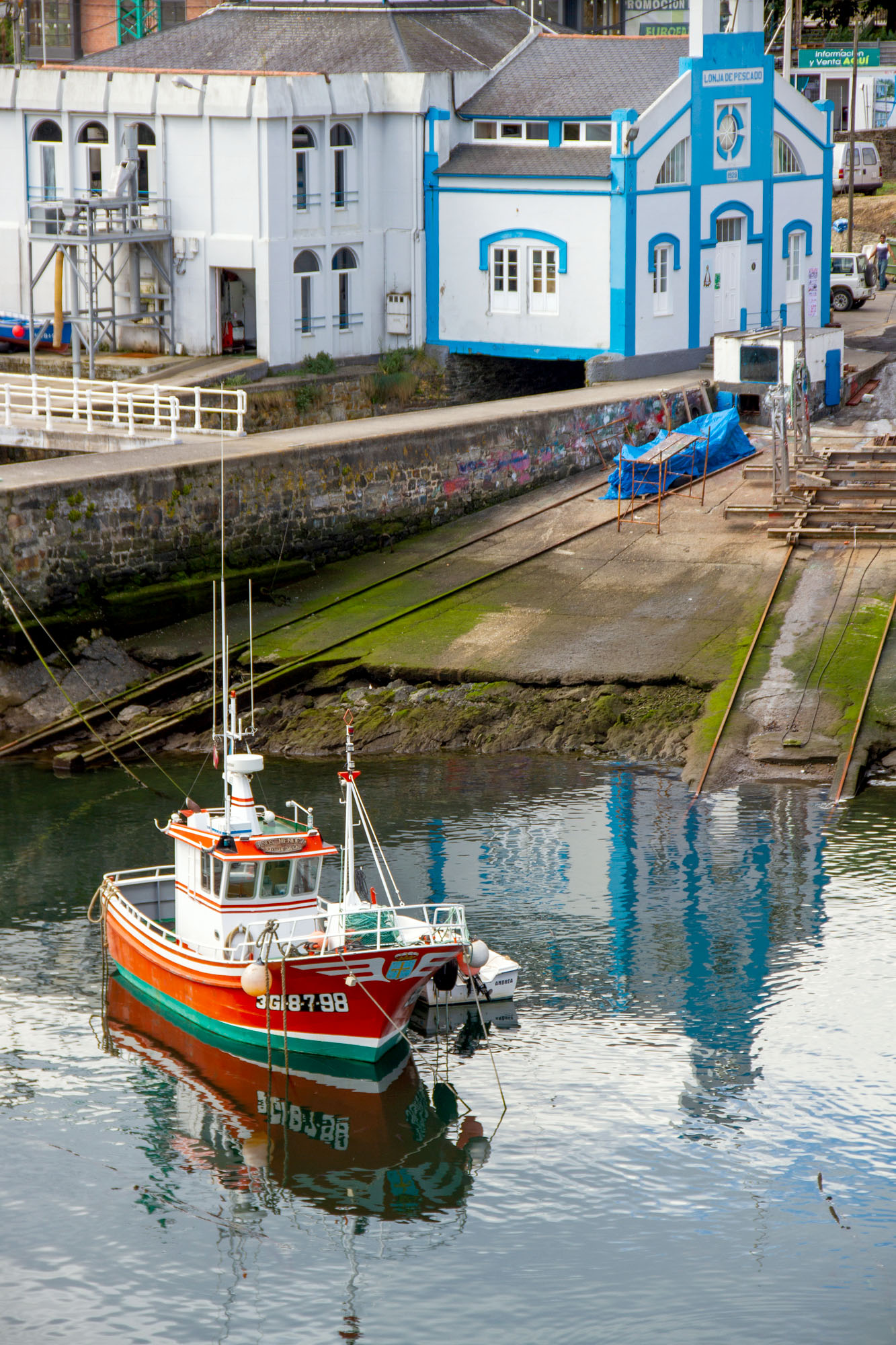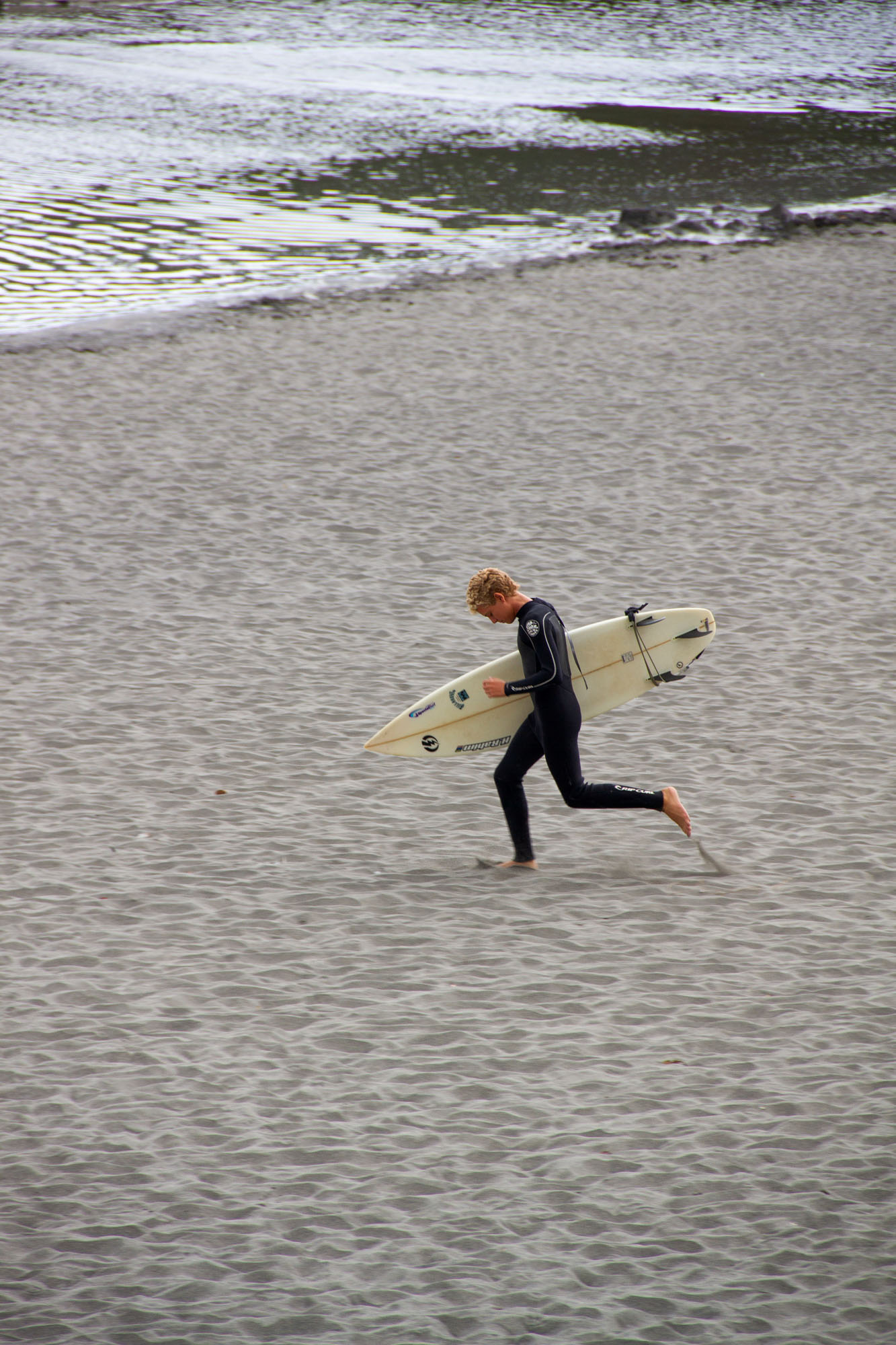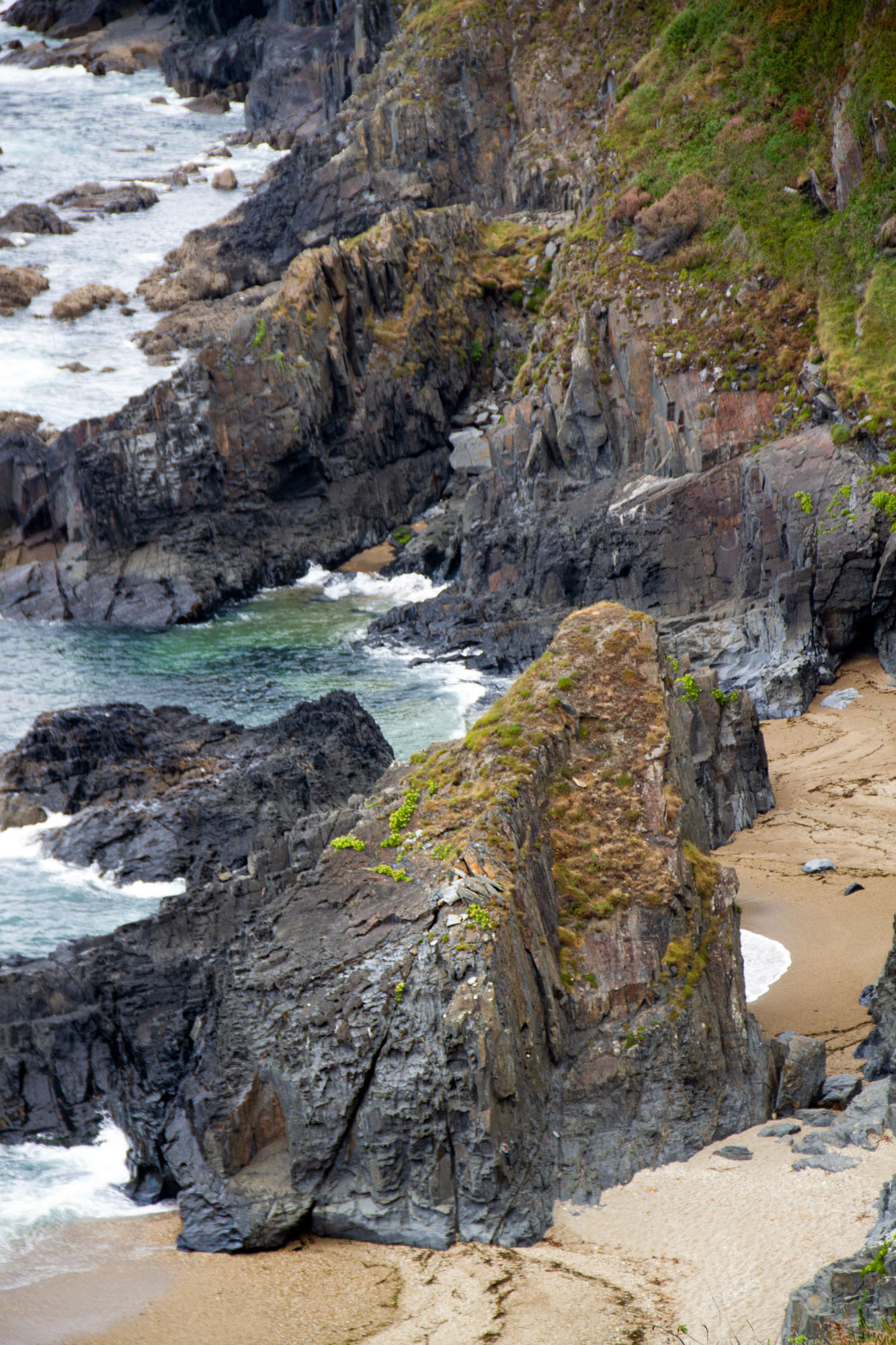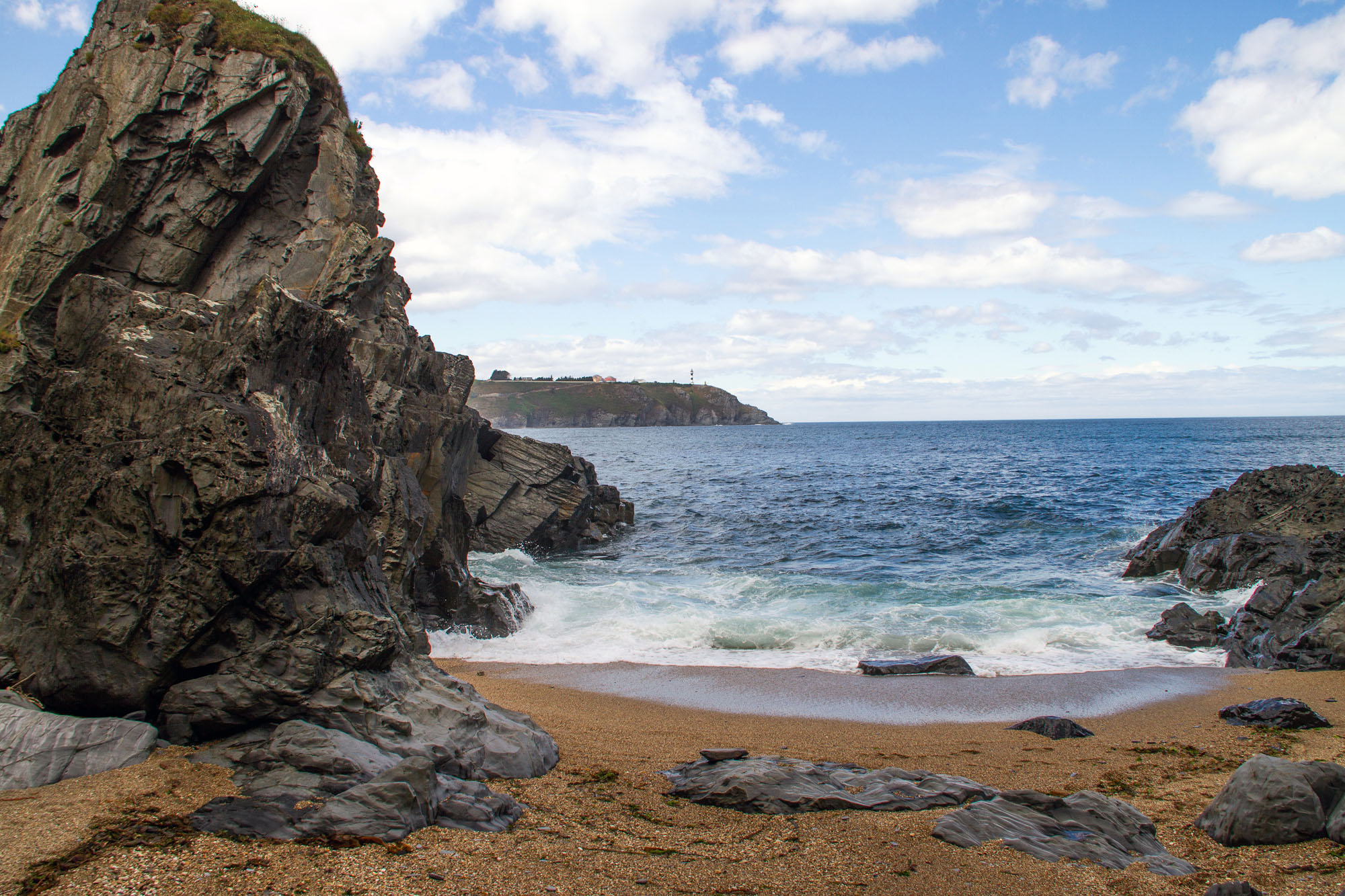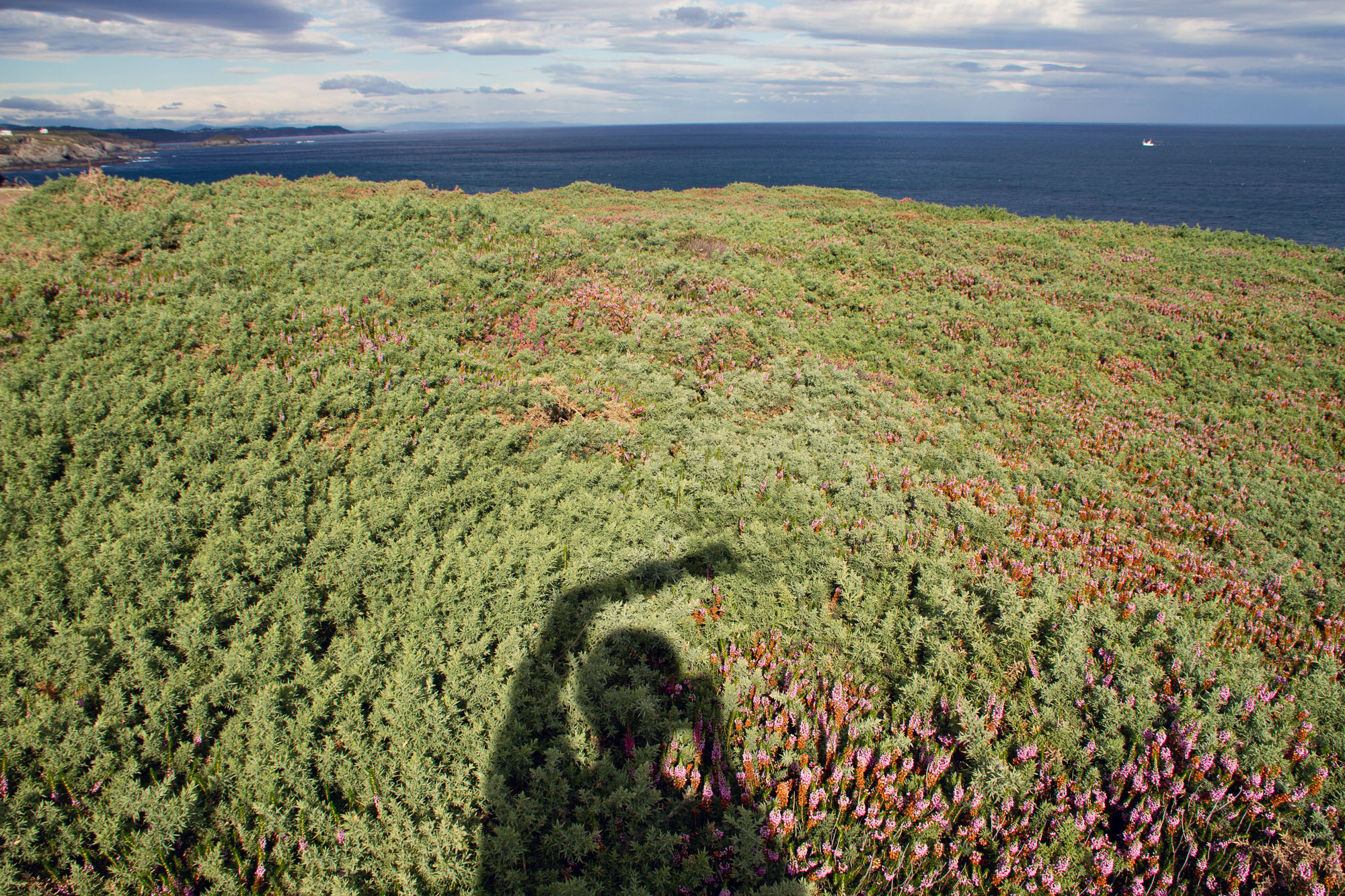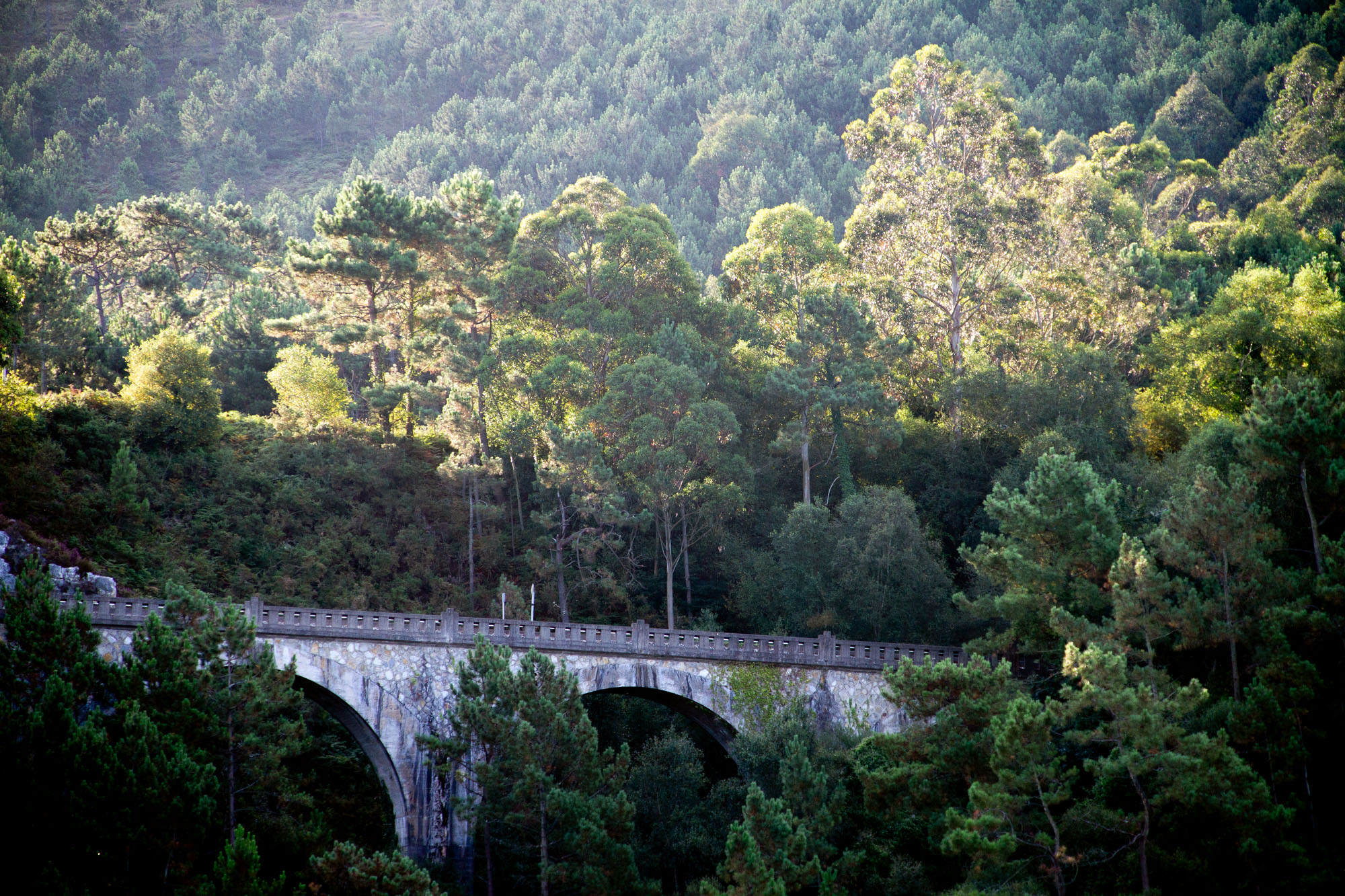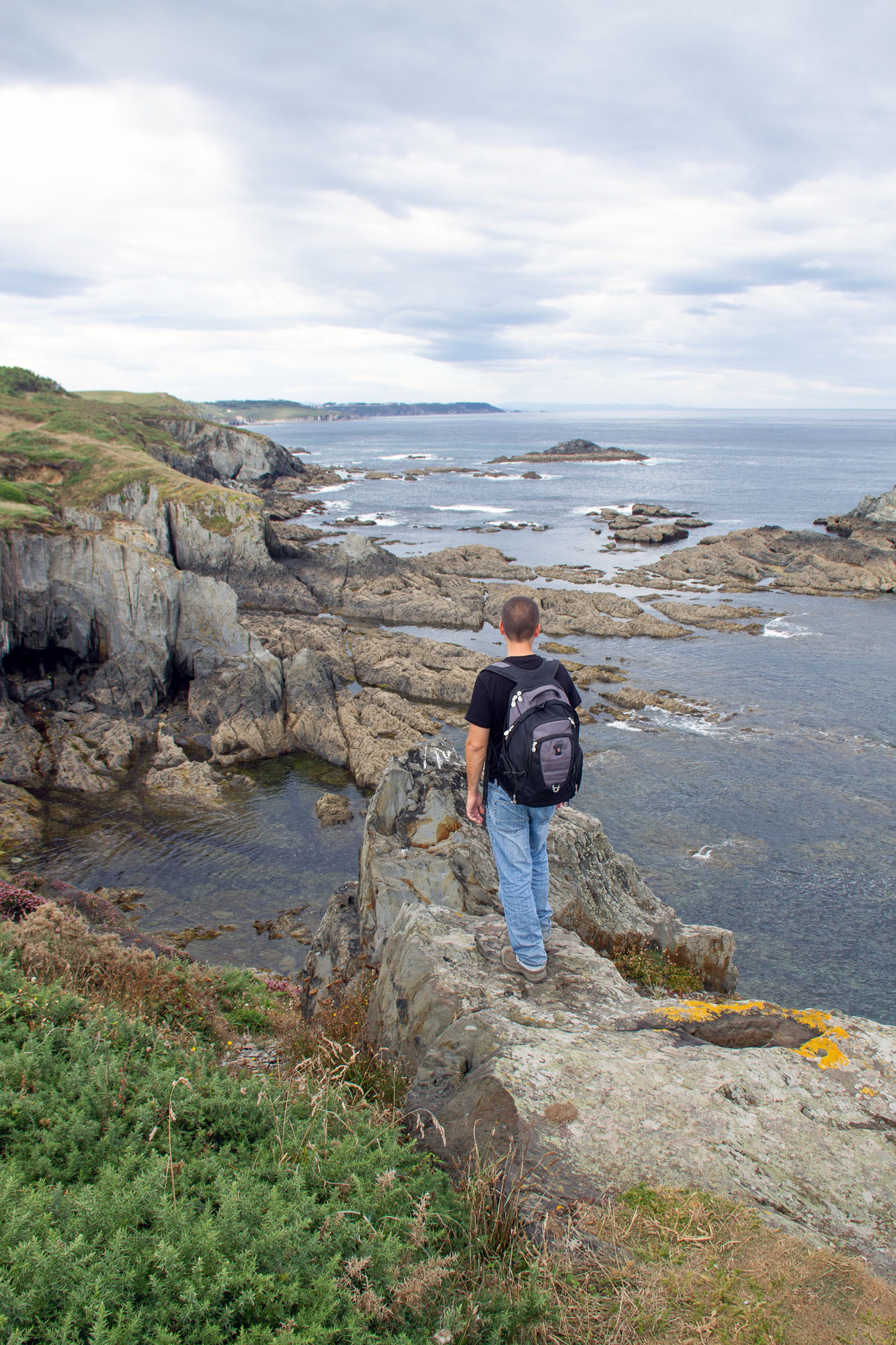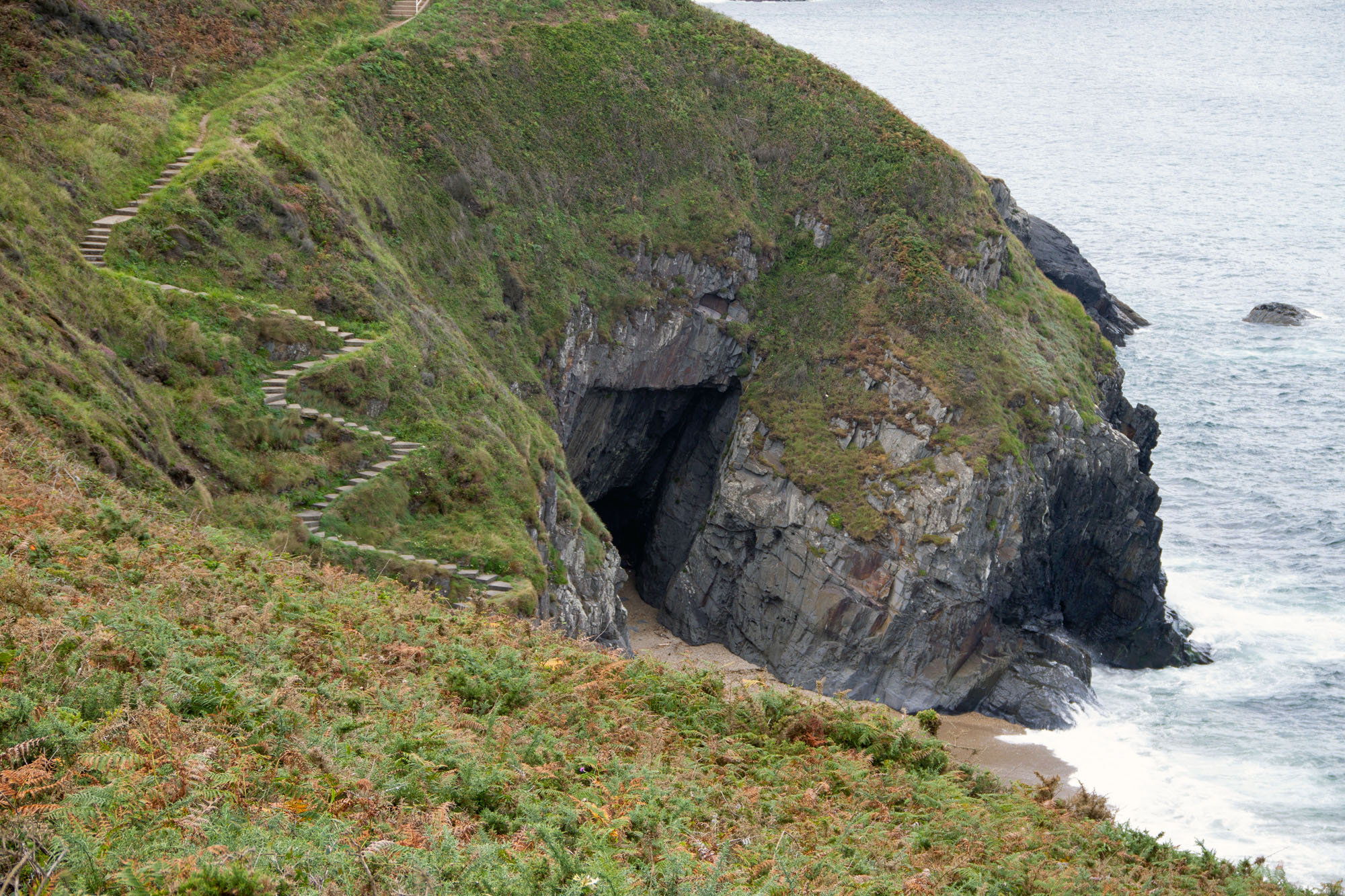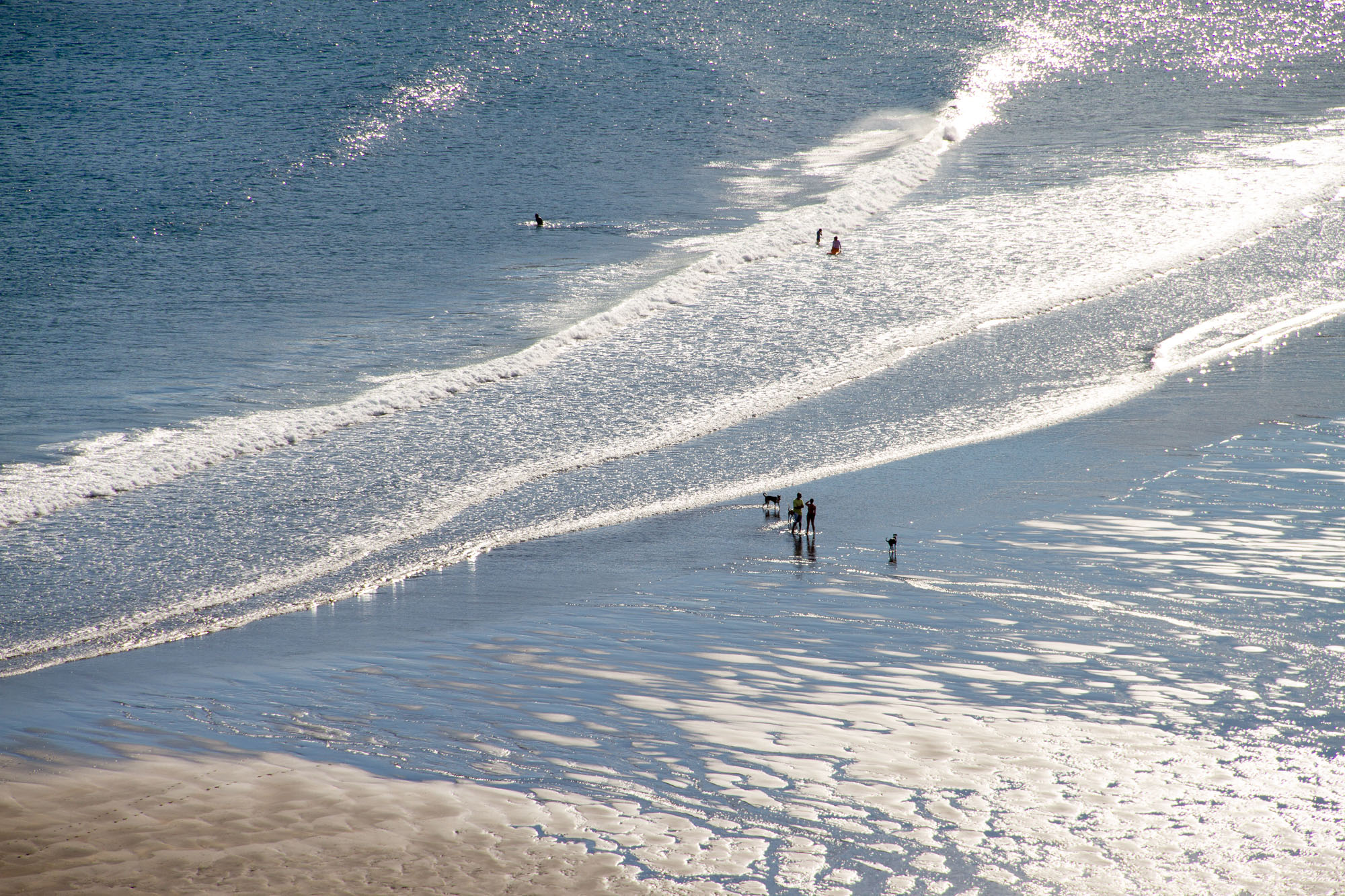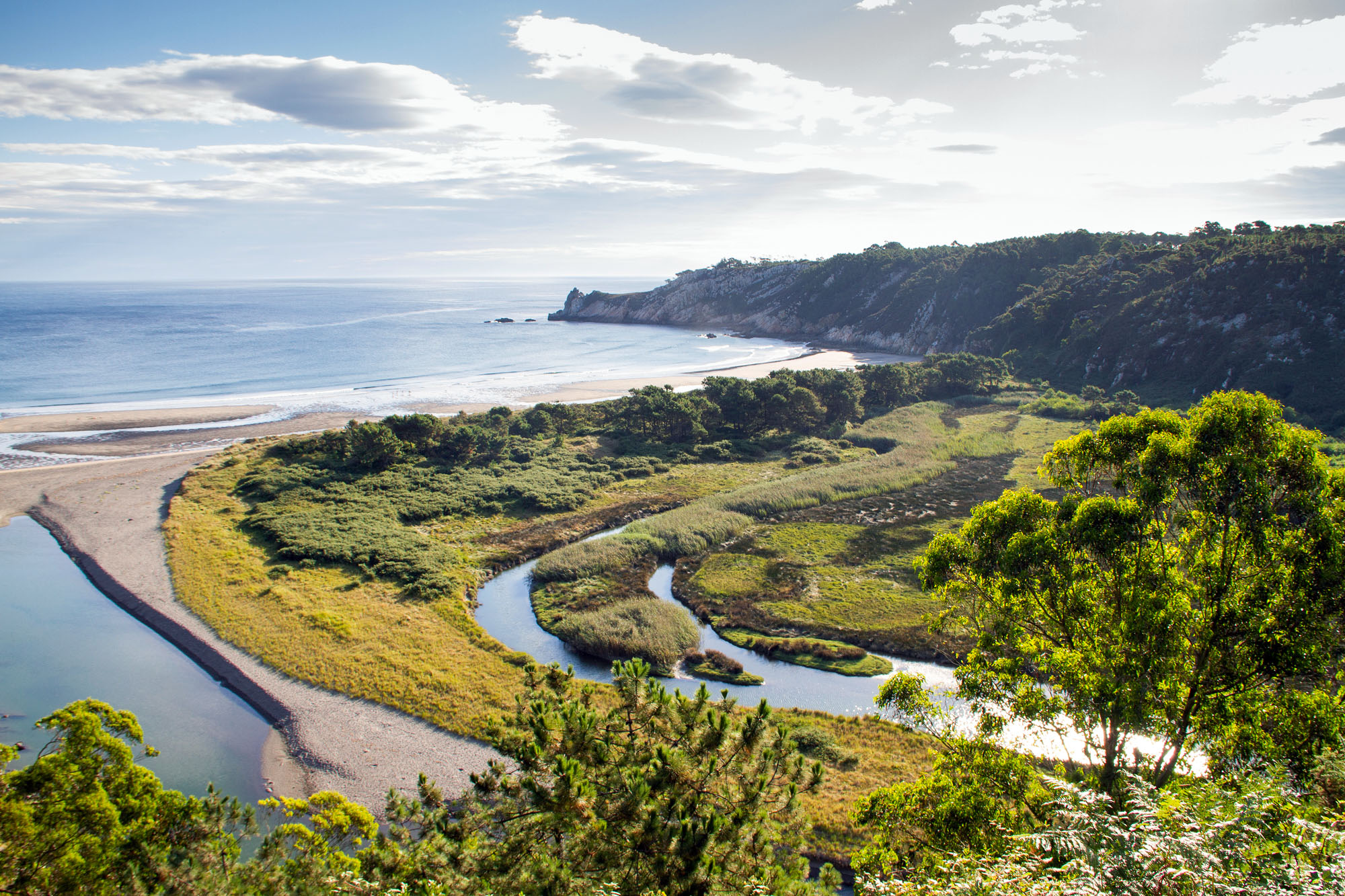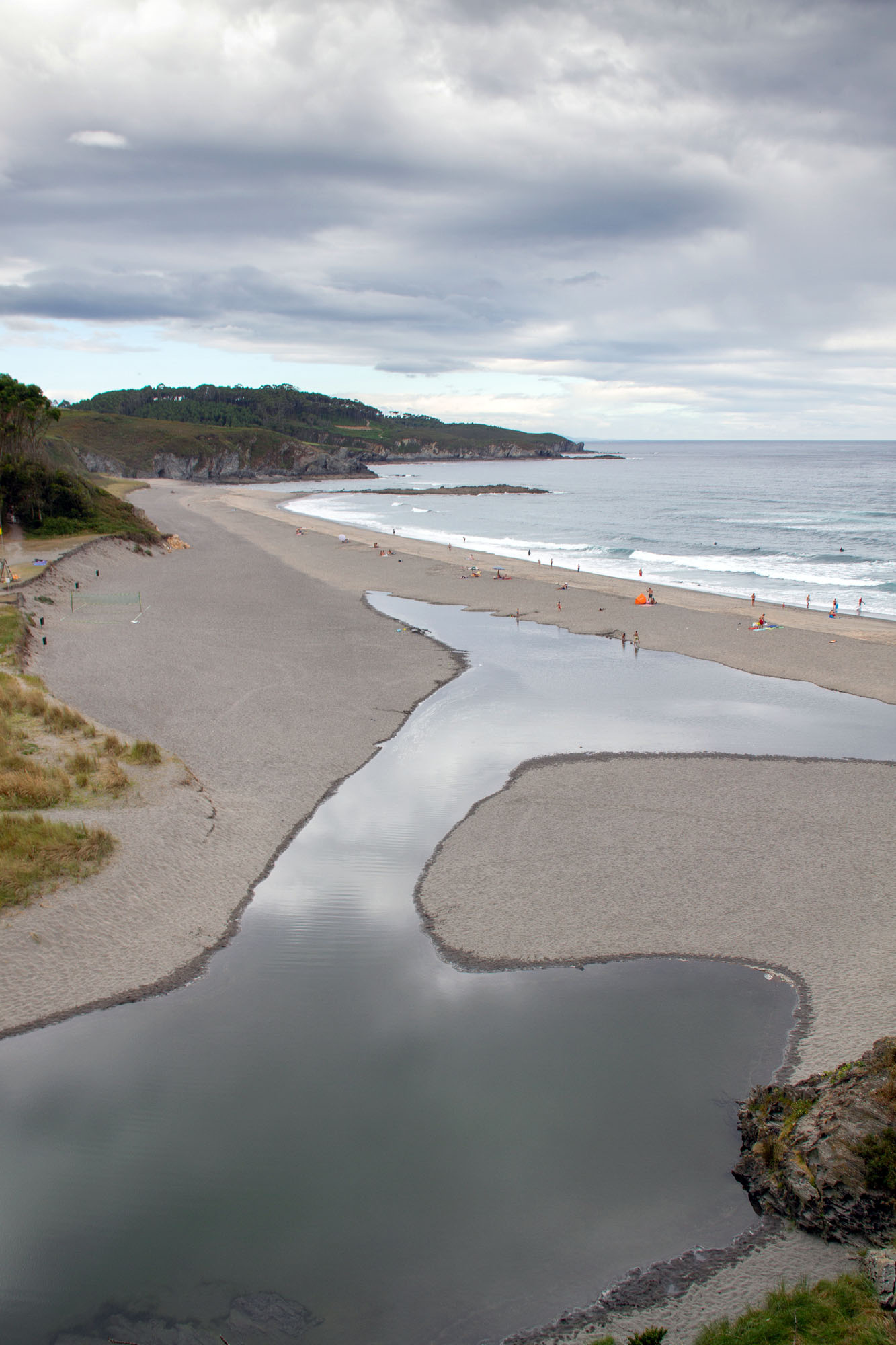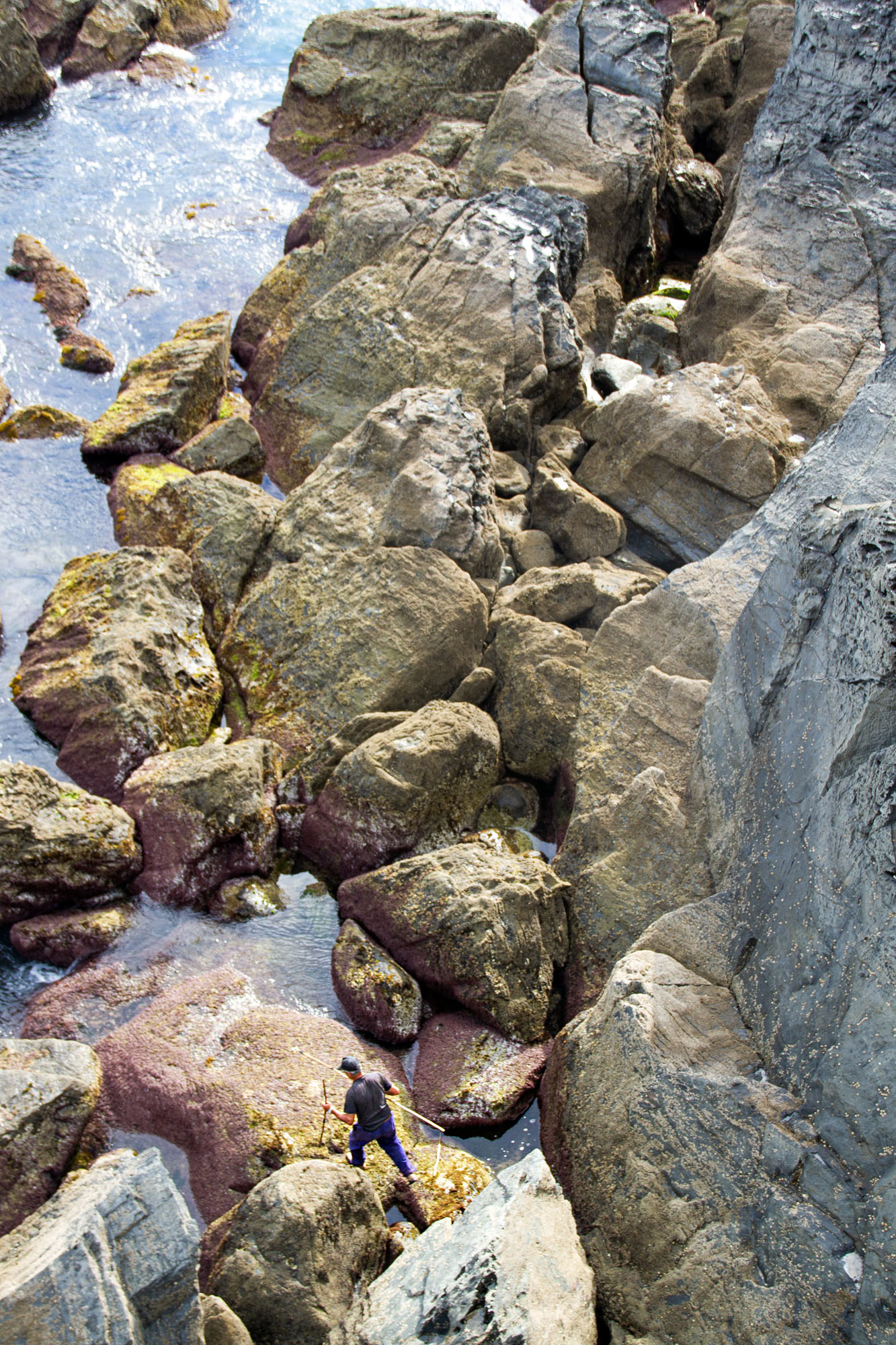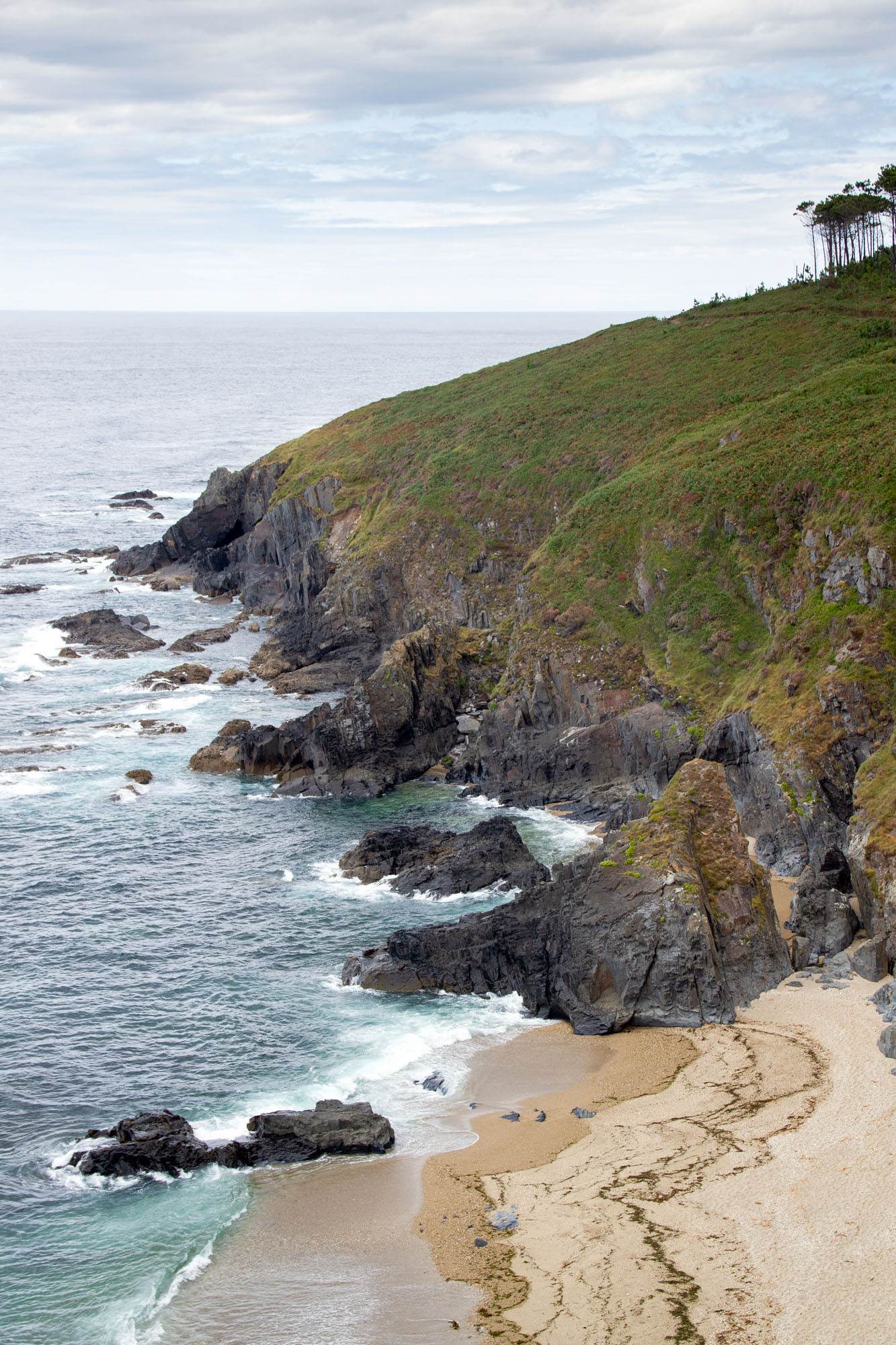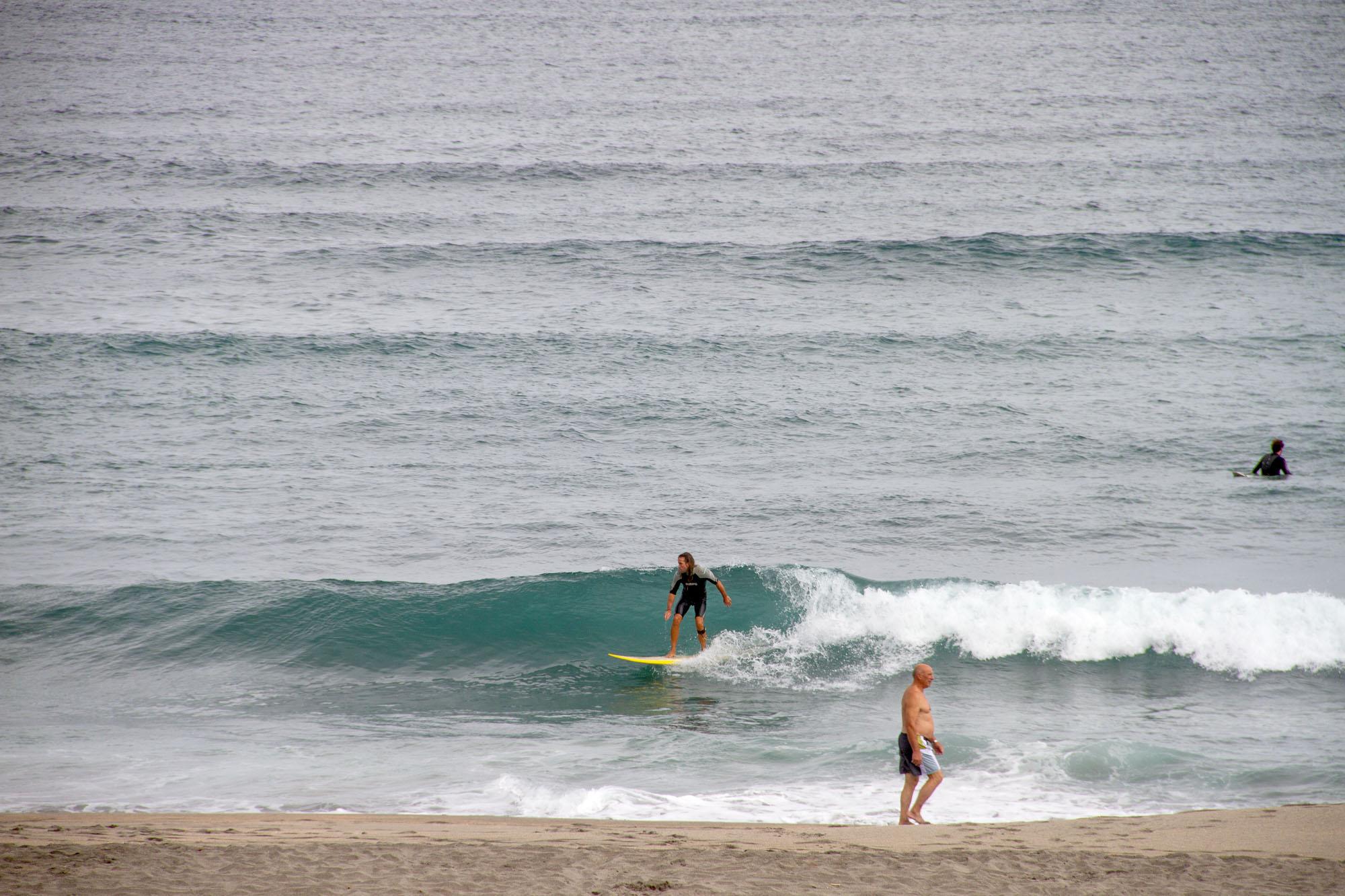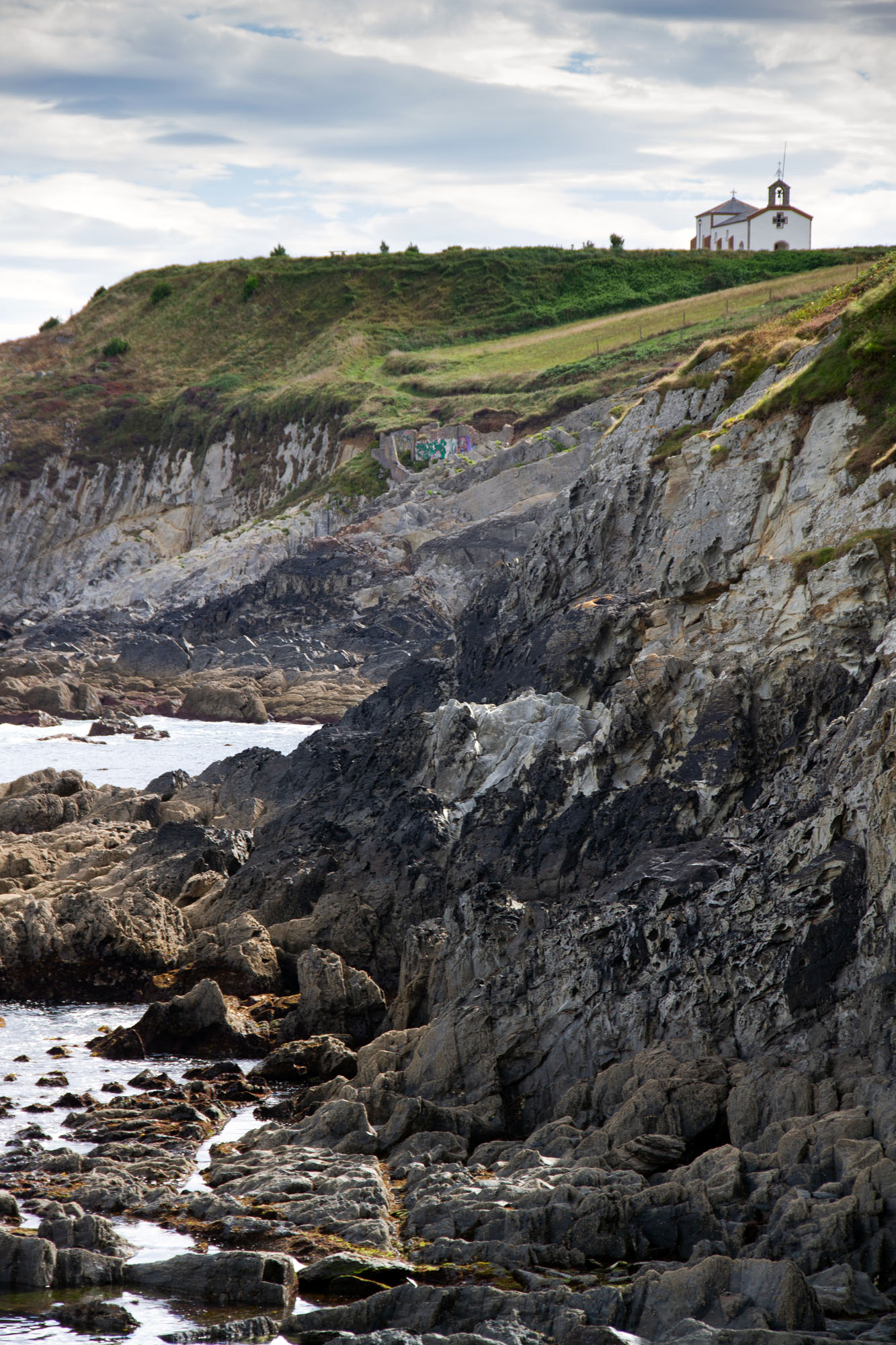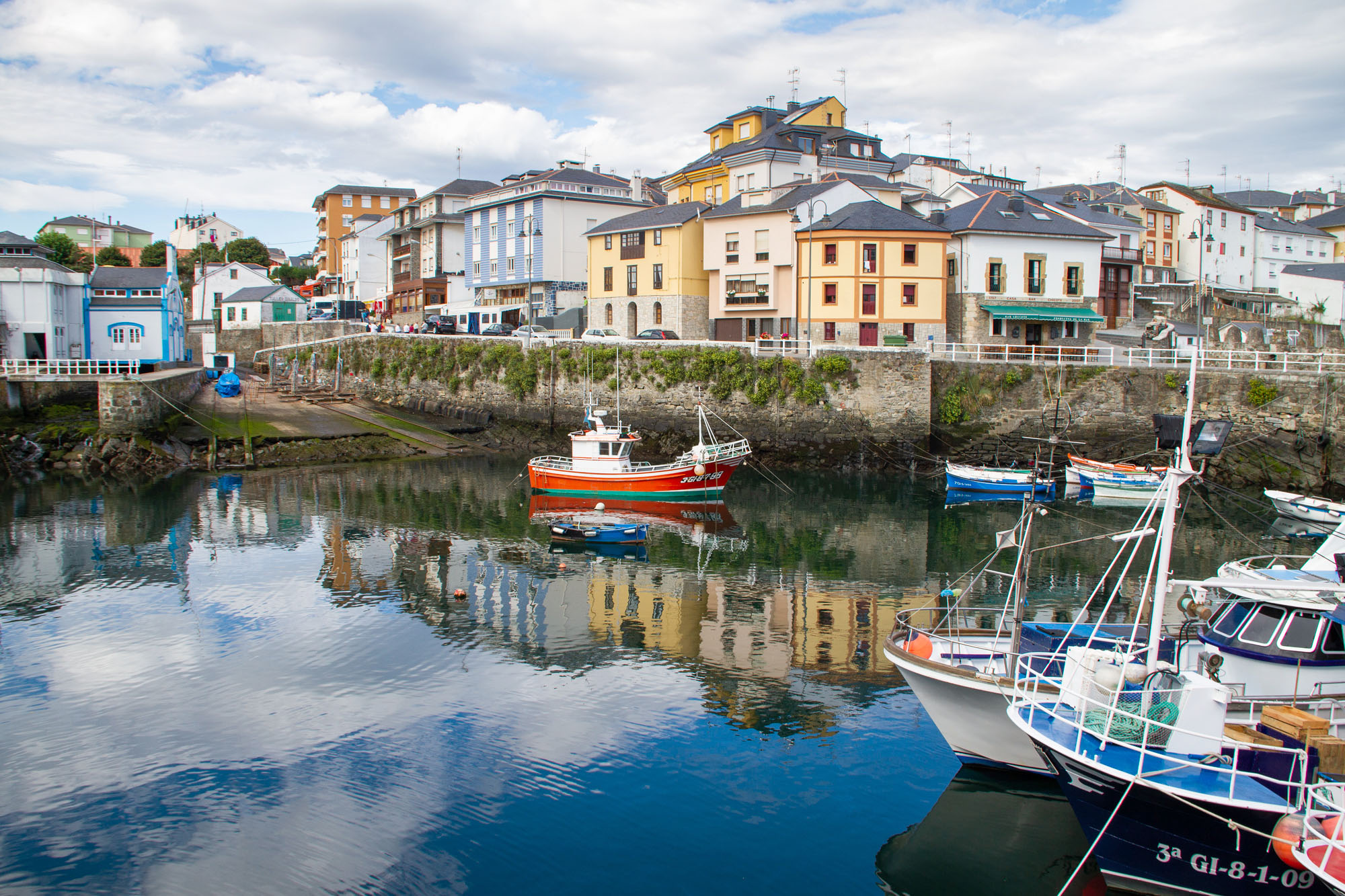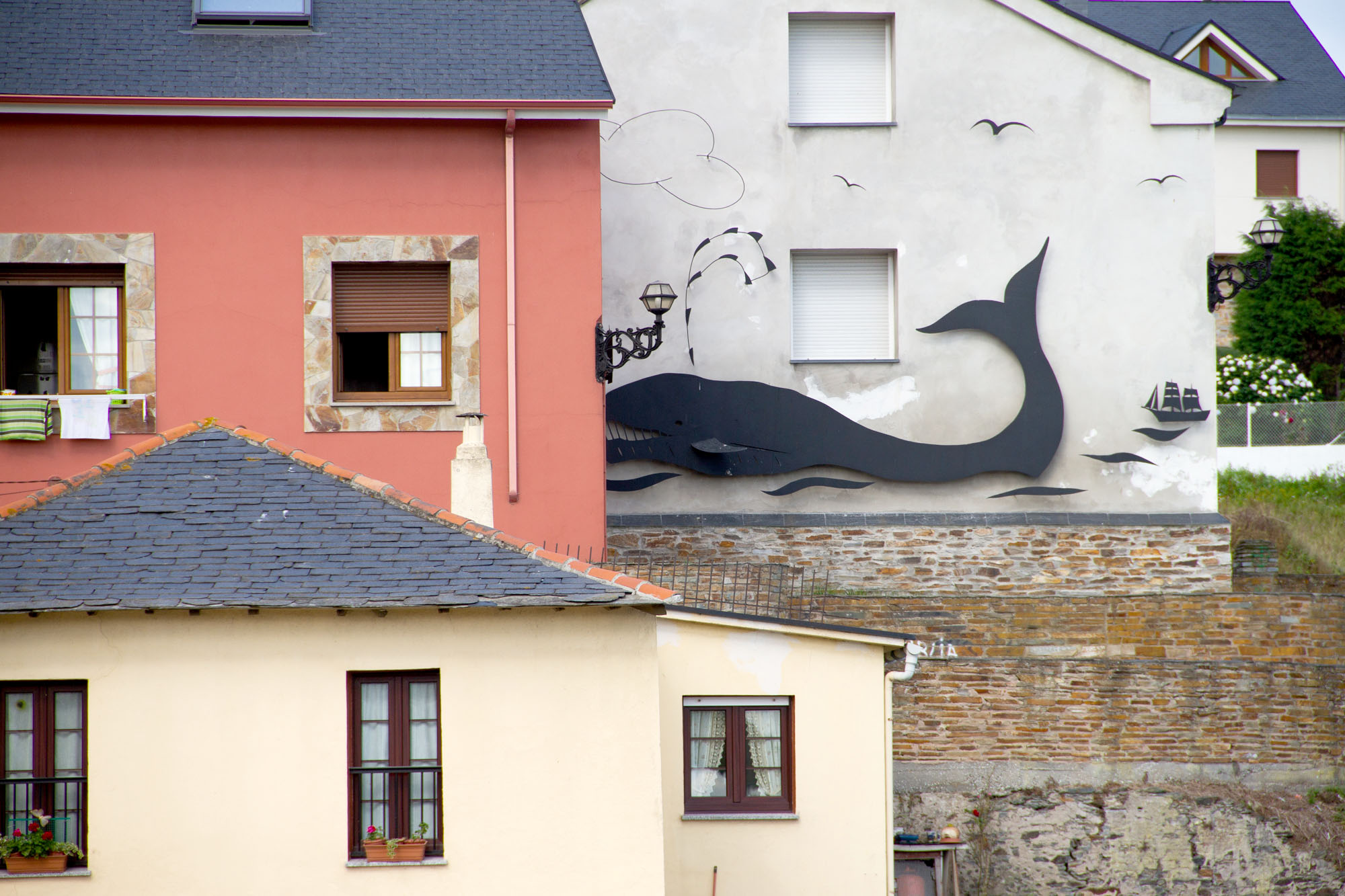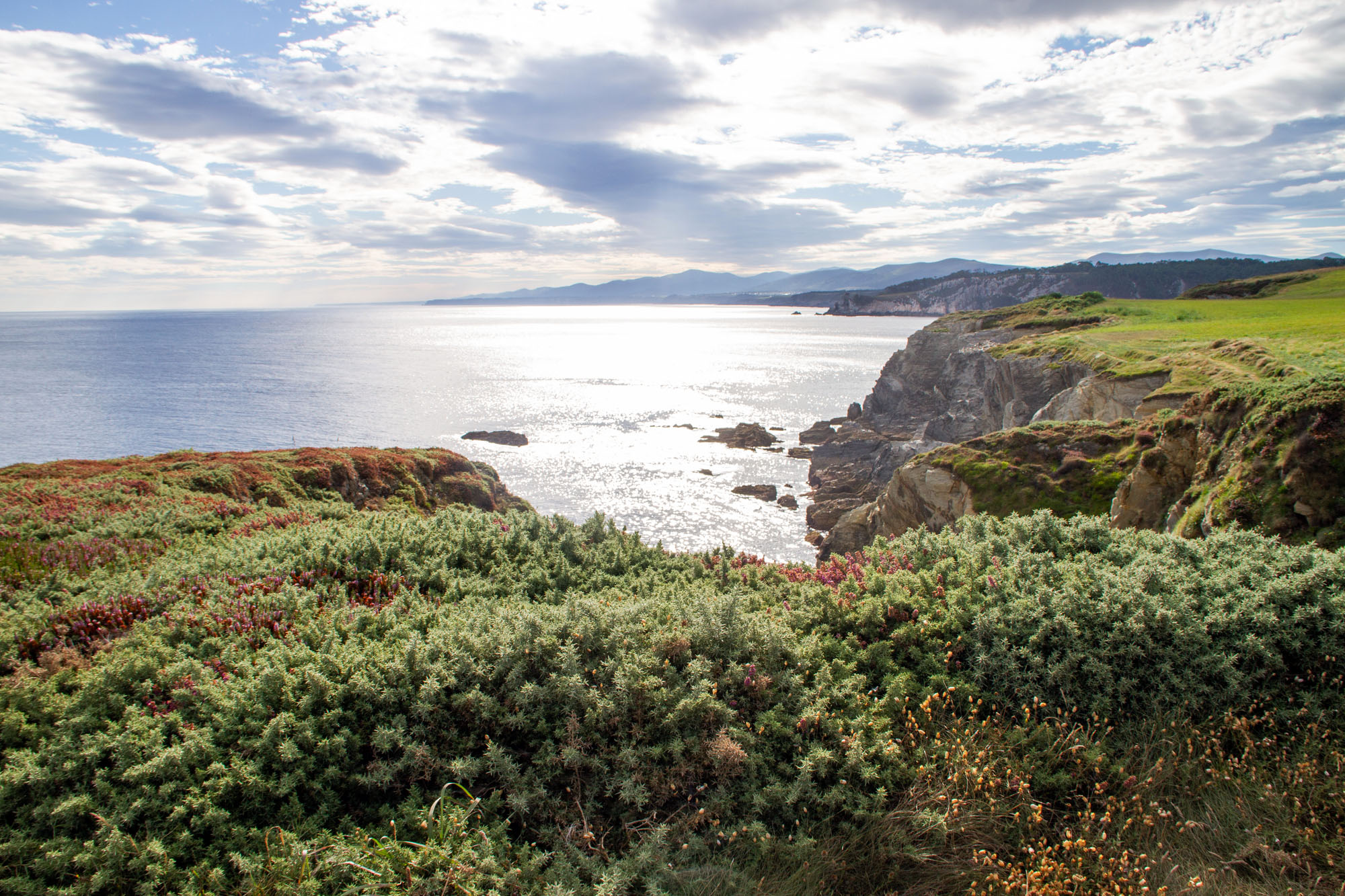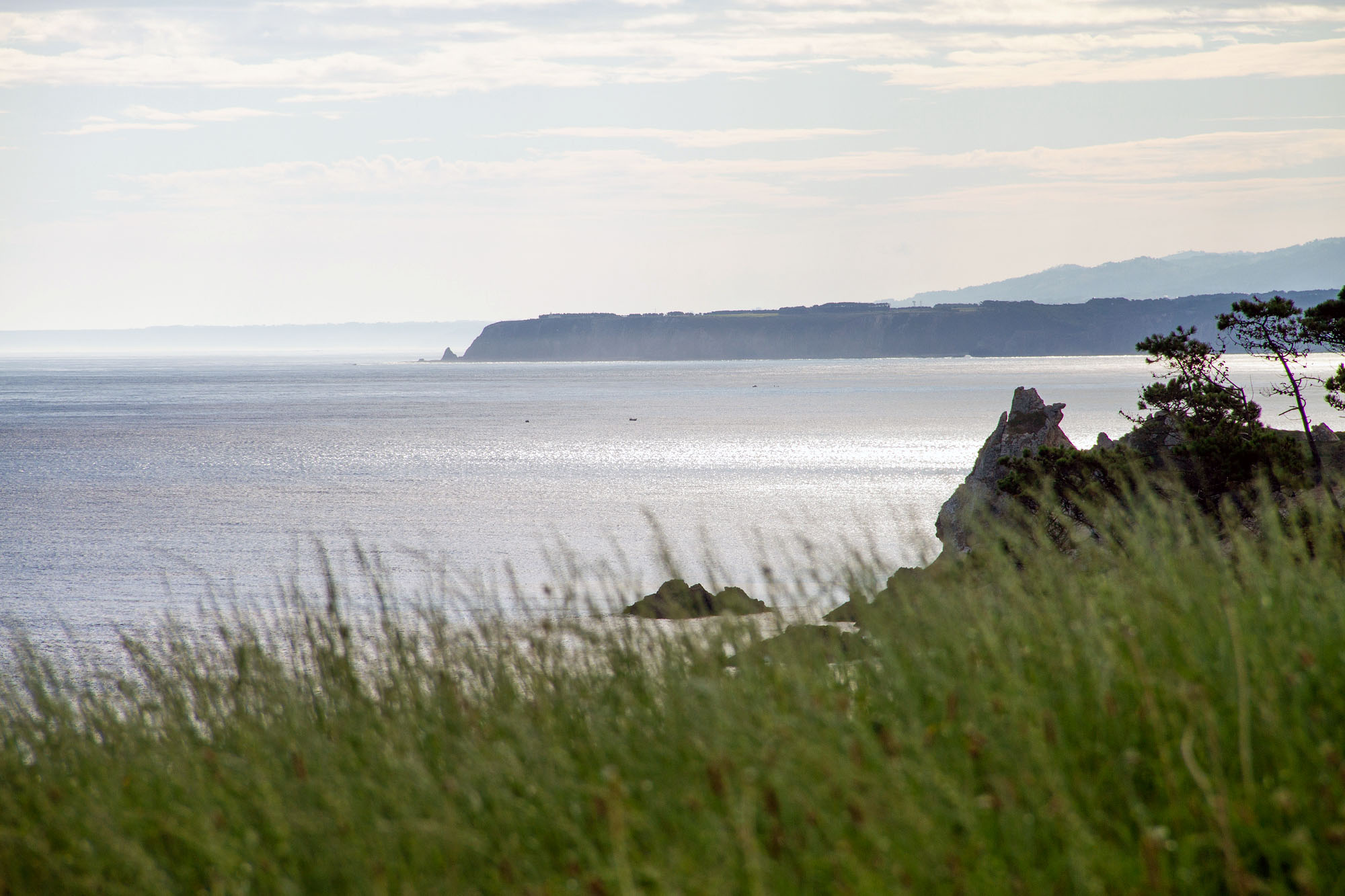 Bonus Ruta Naviega Photos – Added August 2021