Real Oviedo in the Carlos Tartiere Stadium
Finally, football season had started up again. The euphoric World Cup in South Africa had ended almost two months ago. Two full months without meaningful matches! That's sick, is what it is!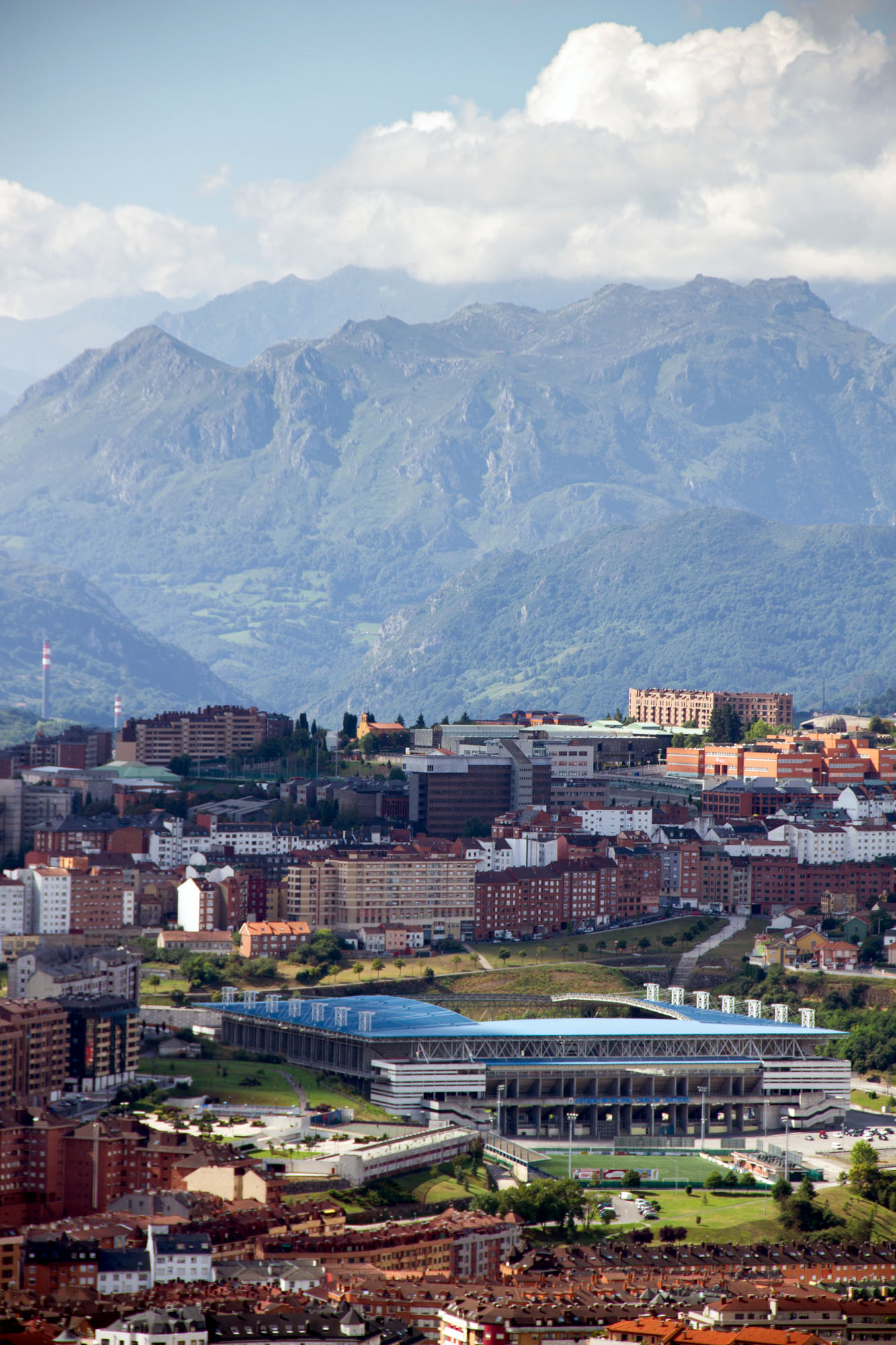 On the first matchday of the season, I went to the Estadio Nuevo Carlos Tertiere to watch Real Oviedo face off against UD Logroñés, out of La Rioja. Oviedo plays in the Segunda División B, which is the third level in the Spanish system. Founded in 1926, Oviedo had played for years in the top flight, even claiming third place a few times. But since 2001, the team has been relegated three times, from the Primera to the Segunda, to the Segunda B, and even to the abysmal Tercera where they were stuck for six years.
A city as large as Oviedo deserves better, and their team has recently fought their way into the Segunda B. With such a rich history and a huge fan base to satisfy, Real Oviedo is desperate to ascend even further. But they'd need more than the lackluster 1-1 draw I witnessed.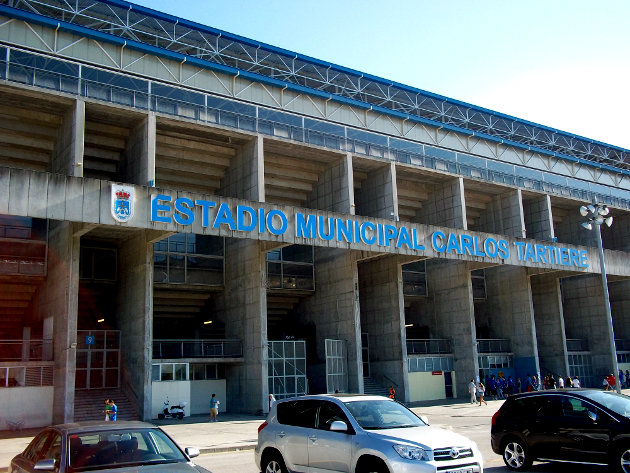 The Carlos Tertiere stadium is huge. With a capacity of 30,000, it's truly befitting of a first division team. Although over 6000 people showed up last night, respectable for the Segunda B, the stands looked empty. The price for a ticket was €25, which seems expensive but allows you to sit anywhere you like. I chose a spot right on top of the action, and had fun watching the madmen in the supporters corner, enthusiastic enough to match most of their counterparts in the top flight.
It'll happen one day, guys! And until then, Asturian aficionados looking for quality football always have Gijón.
More Carlos Tartiere Stadium Photos