Everything I'd read about Gijón, the largest city in Asturias, described it as "industrial" or "working-class", so we arrived fearing that it'd be boring. But we needn't have worried: Gijón is beautiful, full of students, lively bars and charming plazas. We spent the day walking around the old town center, the Cimavilla, admiriing monuments, plazas and incredible old buildings. The weather was great and the streets were full with young people sitting on whatever piece of stone was available.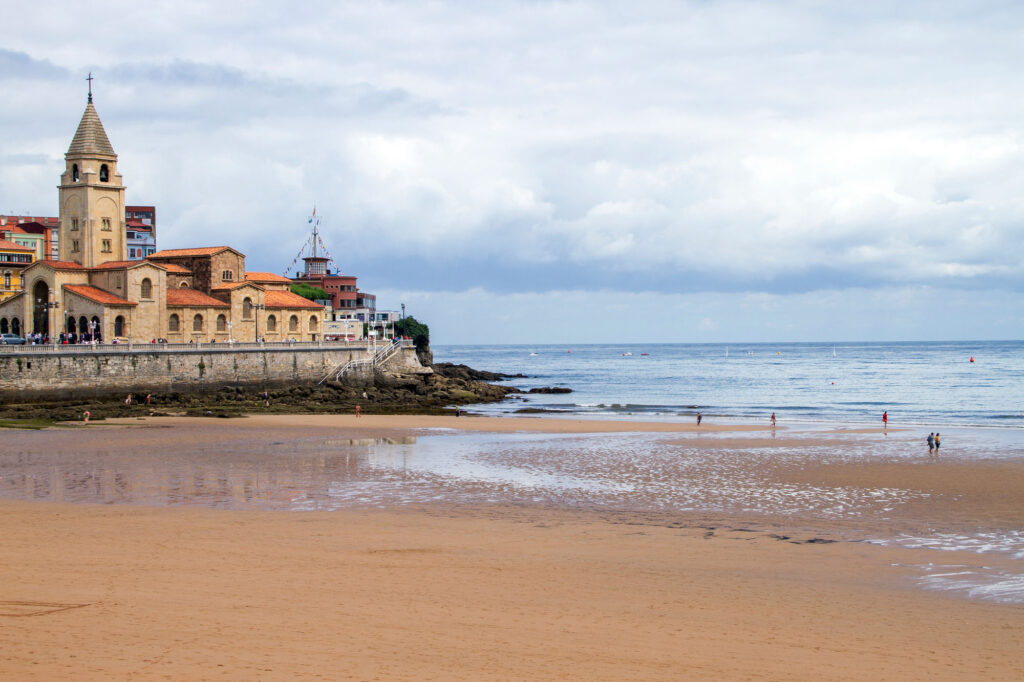 In the middle of the city is the beach of San Lorenzo, which stretches along the coast for over a kilometer. Though a lot of people were swimming, I wasn't about to join in after experiencing the ice cold water at the Playa del Silencio. We also walked around the docks on the other side of Cimavilla and grabbed a bottle of cider in one of the city's many sidrerías.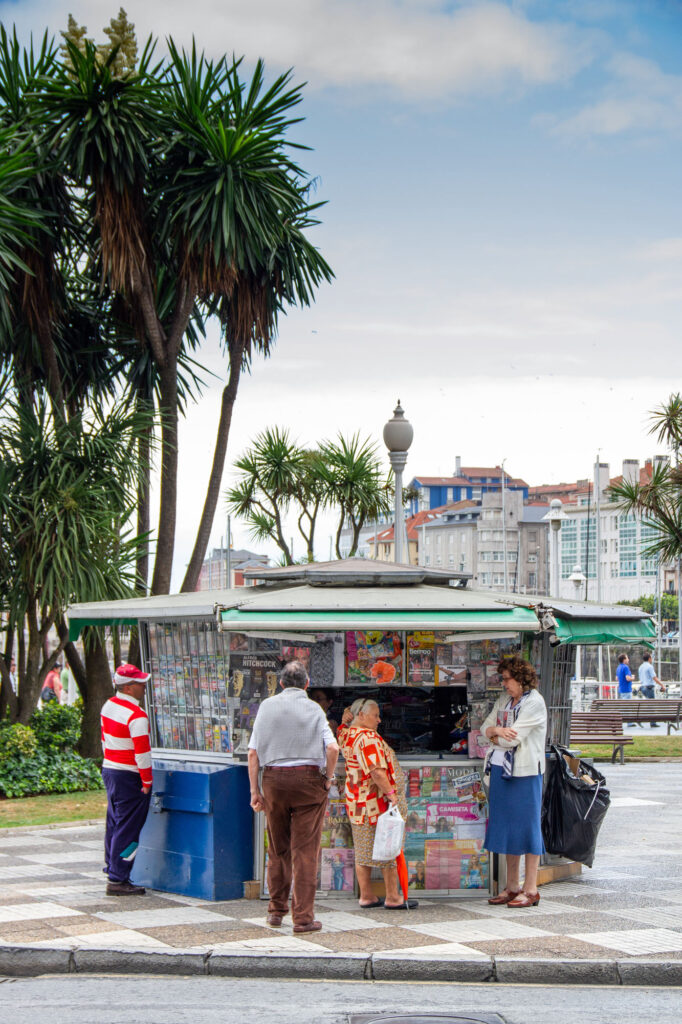 Gijón is much bigger than Oviedo, and the few hours we spent there during our first visit weren't nearly enough to conduct a thorough exploration of its streets. No bother. It's just 30 minutes by train from Oviedo, and we returned often. This is the kind of city which needs to be discovered slowly. On subsequent visits, we discovered the Park of Santa Catalina, a beautiful green area at the top of the city with a famous sculpture called "Elogio del Horizonte", and the Termas Romanas, Thermal Baths built in the 1st Century by the Romans.
More Photos from our first visit to Gijon