Visiting the Somiedo Natural Park
We chose an excellent day to visit the Somiedo National Park, found a couple hours south of Oviedo. The sun was bright and the weather warm. With a refreshing breeze coming from the north, it was a perfect early-autumn day, putting us in great spirits and bringing out the most beautiful aspects of the park.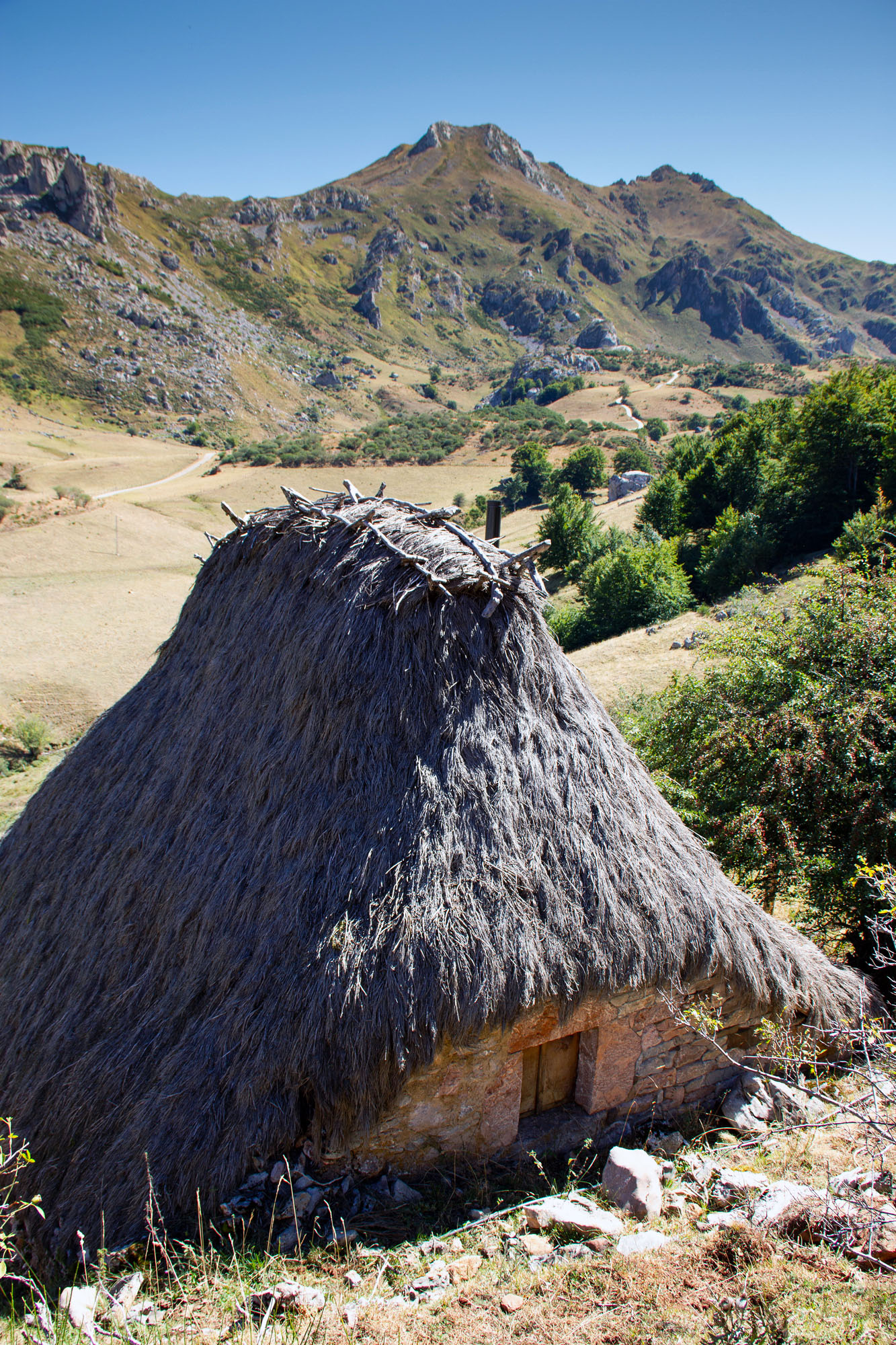 Somiedo is both a municipality of a couple thousand people and a Natural Park, part of which has been declared a Biosphere Reserve by UNESCO. With mountains reaching over 2000 meters, a rich diversity of fauna and flora, and a scarce human presence, it's an uncommonly lovely region.
The most famous inhabitants of Somiedo are the endangered Cantabrian brown bears. Though they reach up to two meters in height and 200 kilos in weight, the bears are timid and had been on the verge of extinction due to poaching and human encroachment. But recent conservation and protection efforts have seen their number grow. We were on the lookout, but I think actually spotting one is nearly impossible. The bears have learned to stay away from humans.
Cattle farming is the way of life among somedanos, as the few people who live in the park refer to themselves. Theirs is a pastoral lifestyle straight out of the 1700s. Farmers still moved their herds by foot across the mountains and valleys, and make use of cabins called teitos, which are stone buildings with a thatched straw roof: a construction unique to Somiedo. Spotted across the valleys, teitos blend in well to the stony landscape, suggesting a human presence that exists in a respectful relationship with the Earth.
During our trip, we also visited the majestic Lago del Valle, the largest lake in Asturias, which demands a long hike through the valley to reach.