Mesón Casa Pedro and the Infamous Cachopo
After sitting down at the popular Mesón Casa Pedro on Calle Asturias, we did like everyone else and ordered the cachopo. A delicious breaded, fried "sandwich" of ham and cheese, cachopo is similar to Cordon Bleu. Just a lot bigger.
We had been told that a single cachopo was plenty for two people to share, but still: I hadn't been expecting a portion of food roughly the size of a healthy eight-month-old baby. When our waitress lowered the plate down onto our table, a task which would have been easier using a crane, I nearly spit out my wine. I nearly asked her if she was insane.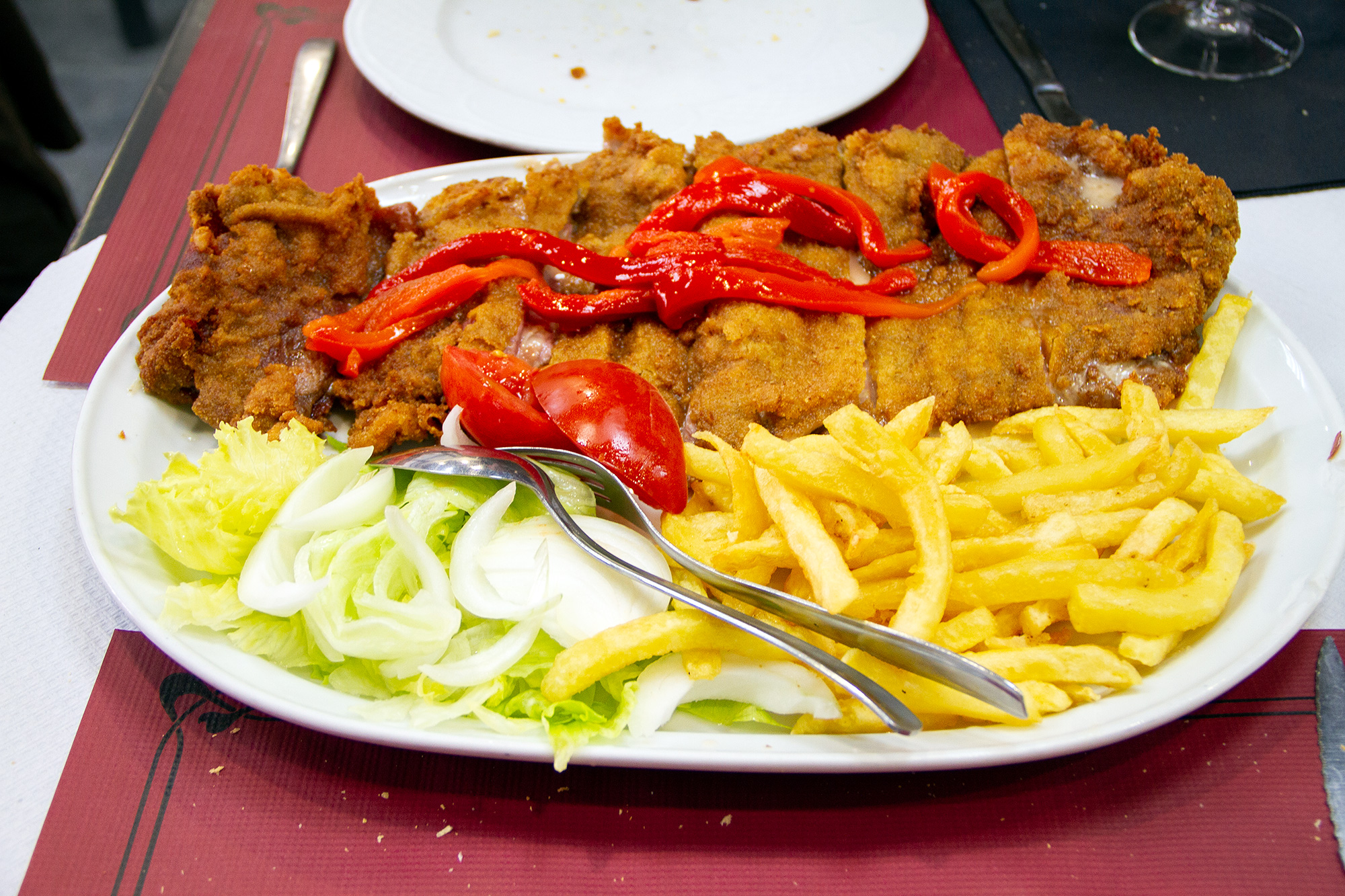 Cachopo is a really popular dish here in Asturias. How popular? Well, there's a website dedicated to it. In Oviedo, Casa Pedro is one of the best restaurants to try it out. Just make sure to fast for two days beforehand, and bring a friend or three.
Mesón Casa Pedro, Calle de Asturias, 39 -Oviedo