San Tirso – Oviedo's Oldest Church
Originally constructed in the 9th century by Alfonso the Chaste, the Iglesia de San Tirso is the oldest church in the city center. Due to the great fire of 1521 and numerous reconstructions, though, not much of the original remains apart from a supporting wall and the church's general layout.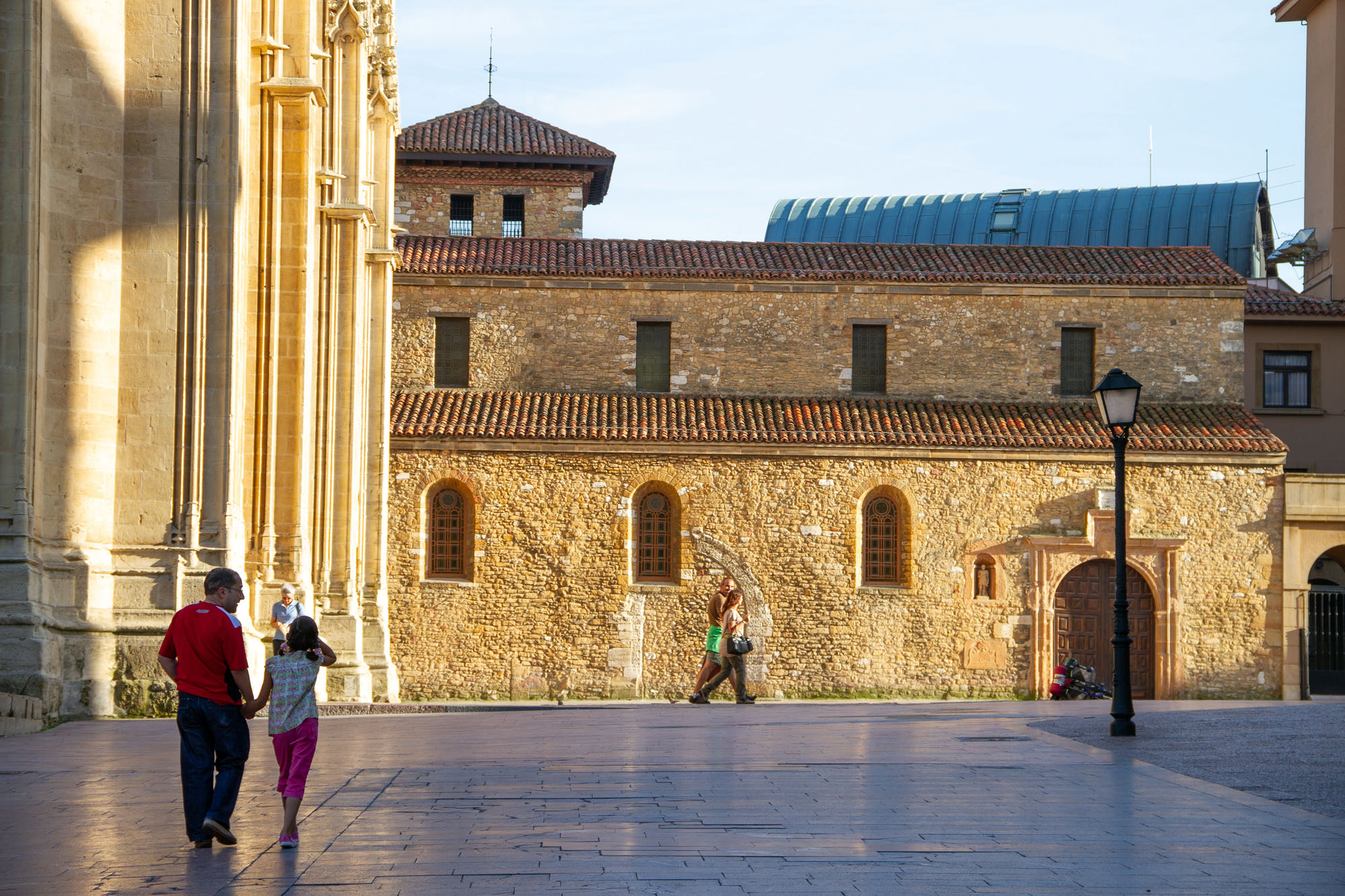 San Tirso is found adjacent to the city cathedral, an unassuming lumpy little building which is completely overshadowed by its magnificent neighbor; the Igor to the cathedral's Dr. Frankenstein. But the very age of the church makes it worth visiting. The interior is small, with a modest altarpiece and just a couple chapels. Within the church rest the remains of Balesquita Giraldez, a 13th century noblewoman famous for her charitable donations, and for whom the nearby Capilla de la Balesquida is named.
San Tirso, or Saint Thyrsus in English, was a 3rd century Christian who was martyred in Turkey. By being mostly sawed in half! Miraculously, the saw became too heavy for his executioners to hold, so they had to leave the task before it was completed. Nasty. But I suppose for a thing like "murdering someone with a saw", halfway is probably good enough. Hey God: for my "miracle", how about you increase the weight of the saw before they begin carving?
More San Tirso Photos: