On the recommendation of one of our new Asturian Twitter friends, we chose Punto y Coma for our first big lunch in Oviedo. When we arrived at 14:30, the place was already packed and we were lucky to get a table.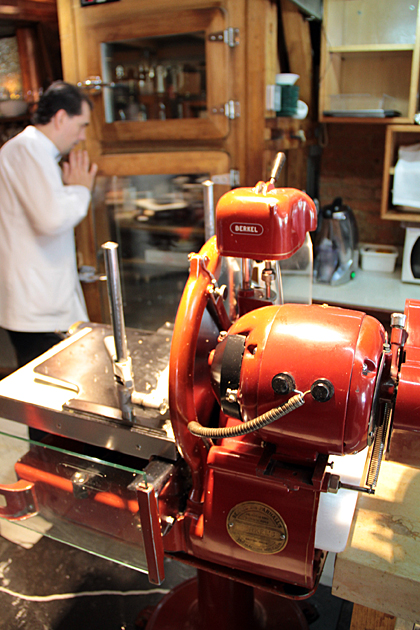 The reason for the restaurant's popularity was apparent as soon the food was brought out: our first plates were tri-color pasta salad with tuna, and a massive helping of paella. In Spain, lunches are the day's big meal and we were used to large portions, but this exceeded expectations. Spanish lunch menus always consist of two plates, but I was already full by the time I finished the first!
Still, when my fillet of virrey arrived, served with his eye socket on the side as a macabre decoration, my hunger returned. Juergen had ordered beef, which was slow-cooked and extremely tender. If groans of pleasure are anything to go by, it must have been delicious.
Wine and bread came with the meal, and both dessert and coffee were served afterwards. All for €10 per person. That's an incredible deal, even without taking into consideration the high quality of the food.
The menú del día changes daily, and we'll probably be back frequently. We'd like to discover other great spots in Oviedo. If you know some, make sure to share with us, in the comments, Twitter or Facebook!
Restaurante Punto y Coma
Calle Suárez de la Riva, 5
985 202 025