Carbayón is a word with various meanings to the people of Oviedo. First and foremost, it refers to a beloved oak tree which had been the symbol of Oviedo for centuries, until it was torn down to make room for Calle Uria in 1879. The term "carbayón" can also refer to a native of Oviedo.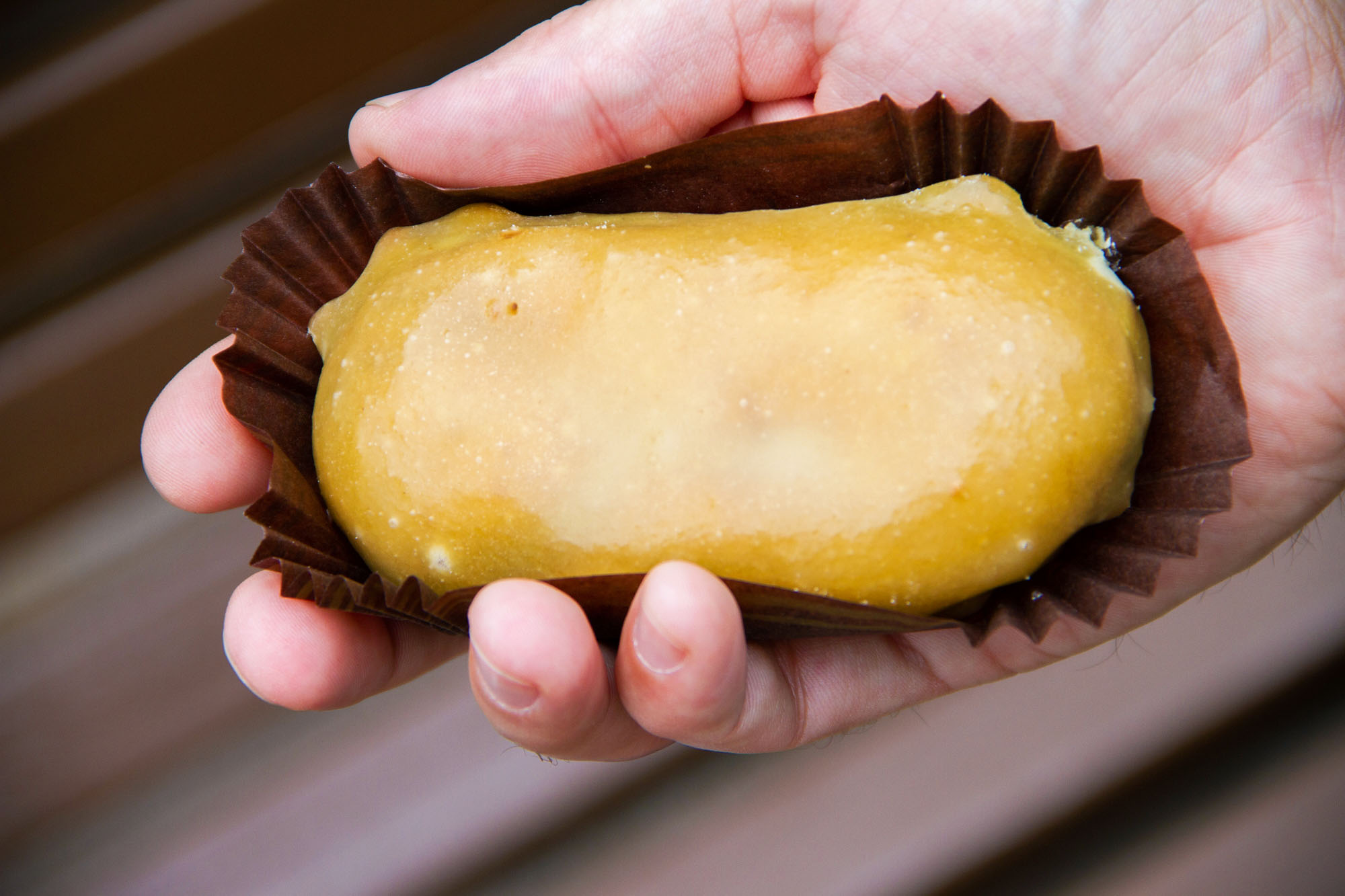 But the third definition of carbayón is my favorite: "disgustingly sweet almond pastry". When the oak tree was uprooted 130 years ago, it was a traumatic event for the sentimental people of Oviedo. A baker at the Camilo de Blas Pastelería honored the city's fallen symbol by inventing a pastry bearing its name. The sugary treat immediately won awards, and has become a cherished part of Oviedo culture in its own right.
The carbayón is a puff pastry, filled with a mixture of egg, ground almonds, cognac, and sugar, and covered with a crusty syrup of lemon juice, syrup and cinnamon. If that description didn't make you shiver in delight, you must not have a sense of taste. Carbayones aren't exactly cheap, even a small one will set you back about €1.20, but they're worth it.
The original bakery, Camilo de Blas Pastelería, is still one of the best places in the city to buy carbayones, or other sweet, baked goods. Found on C/ Jovellanos, the rustic feel, marbled floors and delicious creations inside the bakery are a throw-back to simpler times. You won't walk out empty-handed.
More Carbayón – The Pastry Photos: