Hotel de la Reconquista – Oviedo, Asturias
Oviedo's most famous and luxurious hotel was built over 250 years ago as an orphanage and hospital for the city. But the altruism has long since faded, and the huge building has gone from caring for the city's most poor and downtrodden, to catering to the rich and famous.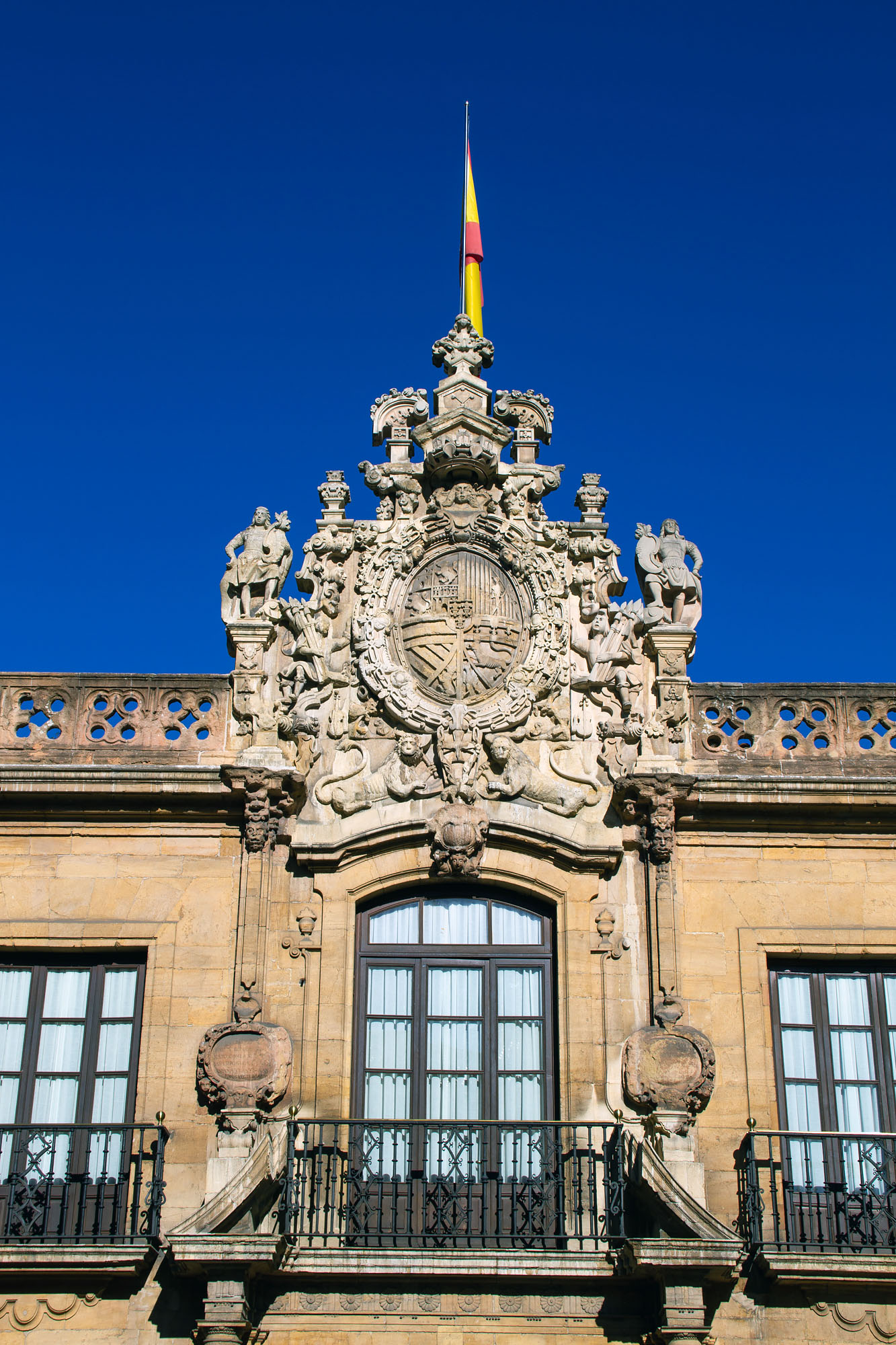 If a well-known actor or foreign dignitary is visiting Oviedo, it's even money that they're staying in the Hotel de la Reconquista, the most exclusive 5-star joint in the city. The hotel serves as the seat for the Prince of Asturias Awards, when Oviedo is invaded by Spain's most famous intellects, scientists, athletes and royalty.
As you'd expect, the Reconquista is gorgeous. Most striking is the massive coat of arms in the center of the facade. There are a couple impressive interior patios, such as the 900 square meter Patio de la Reina, where evening cocktails are served.
The price aren't really as terrifying as might be expected, starting from about €145 for a double room. But if you're a classy gentlemen, for whom only the fanciest rooms possible will do, you might want to look at the Suite Real, at just over €1500 per night. Come on, you can afford it, can't you? Look at you, fancy man, of course you can!
Book your stay here: Hotel de la Reconquista
More photos of the Hotel de la Reconquista