Asturian Bookstore Paraxuga
Figures I'd discover this bookstore days before we leave! Filled with books about Asturias, trinkets, a couple tables for tea and esoteric tomes, Paraxuga is a super-cute little bookshop on Calle Paraíso.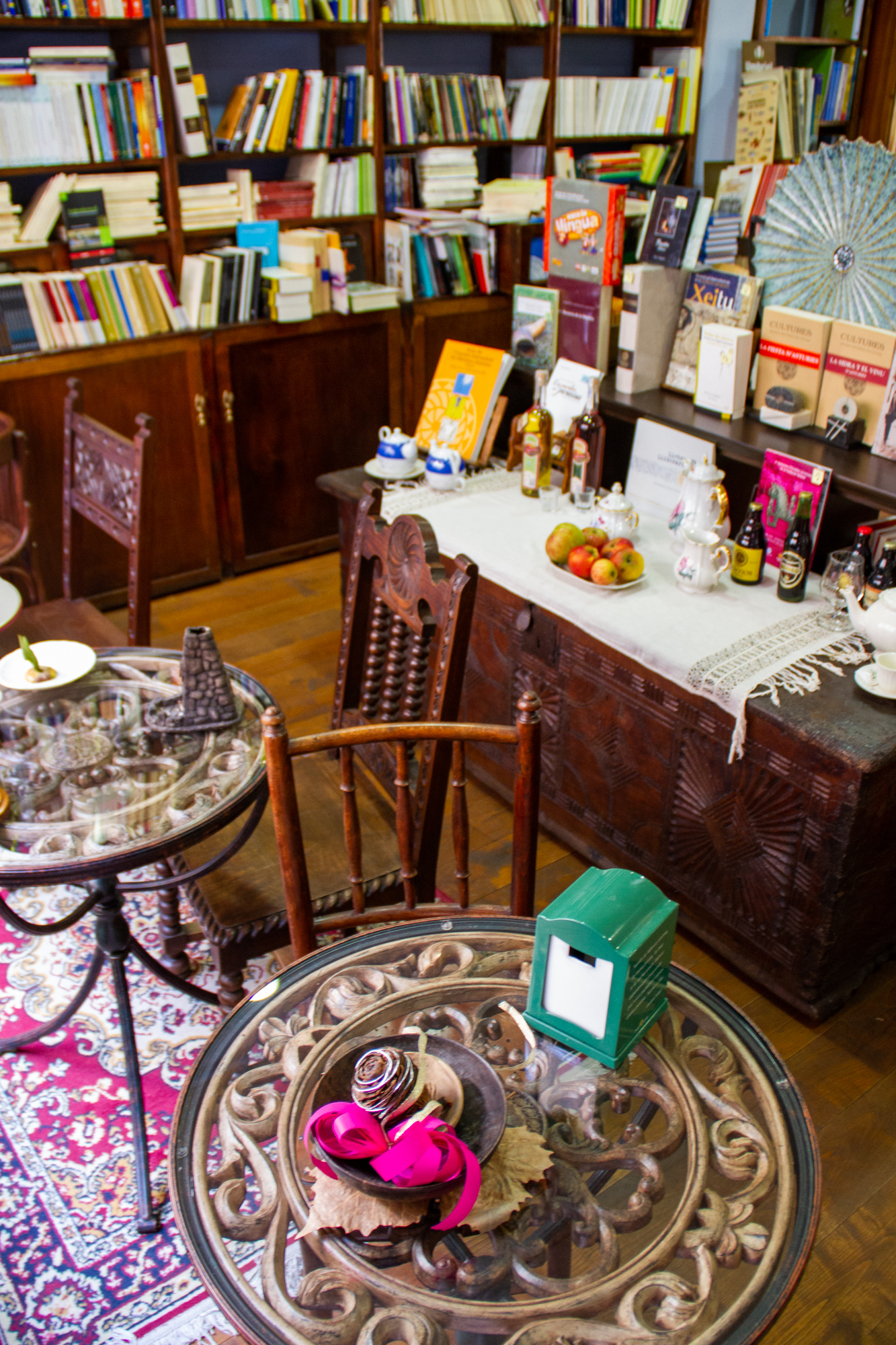 Way back in August, during our first couple weeks in Oviedo, I thought I had scoured all the bookstores the city had to offer. I was mostly interested in books about Asturias. Novels, history, hiking routes, city guides, stuff like that. All the stores tended to have the same books, so I eventually just bought a couple and called it a day.
But although it's smaller, Paraxuga has an incredible selection of Asturias-specific books, and is a neat place to spend some time. Man, I was kicking myself for not having discovered this shop earlier. They also have books about mystical things like witchcraft and tarot, if that's your bag.
Though it's close to downtown, Calle Paraíso isn't a street tourists often go down. But if you're looking for books about the province, make a beeline for Paraxuga.
More photos of the Asturian Bookstore Paraxuga: