Sidra has been a big part of our Asturian experience — from learning the art of the Escanciado, to sitting with friends at one of the many sidrerías on Calle Gascona. There's something grandly social about cider, and we've made sure to drink as much as possible.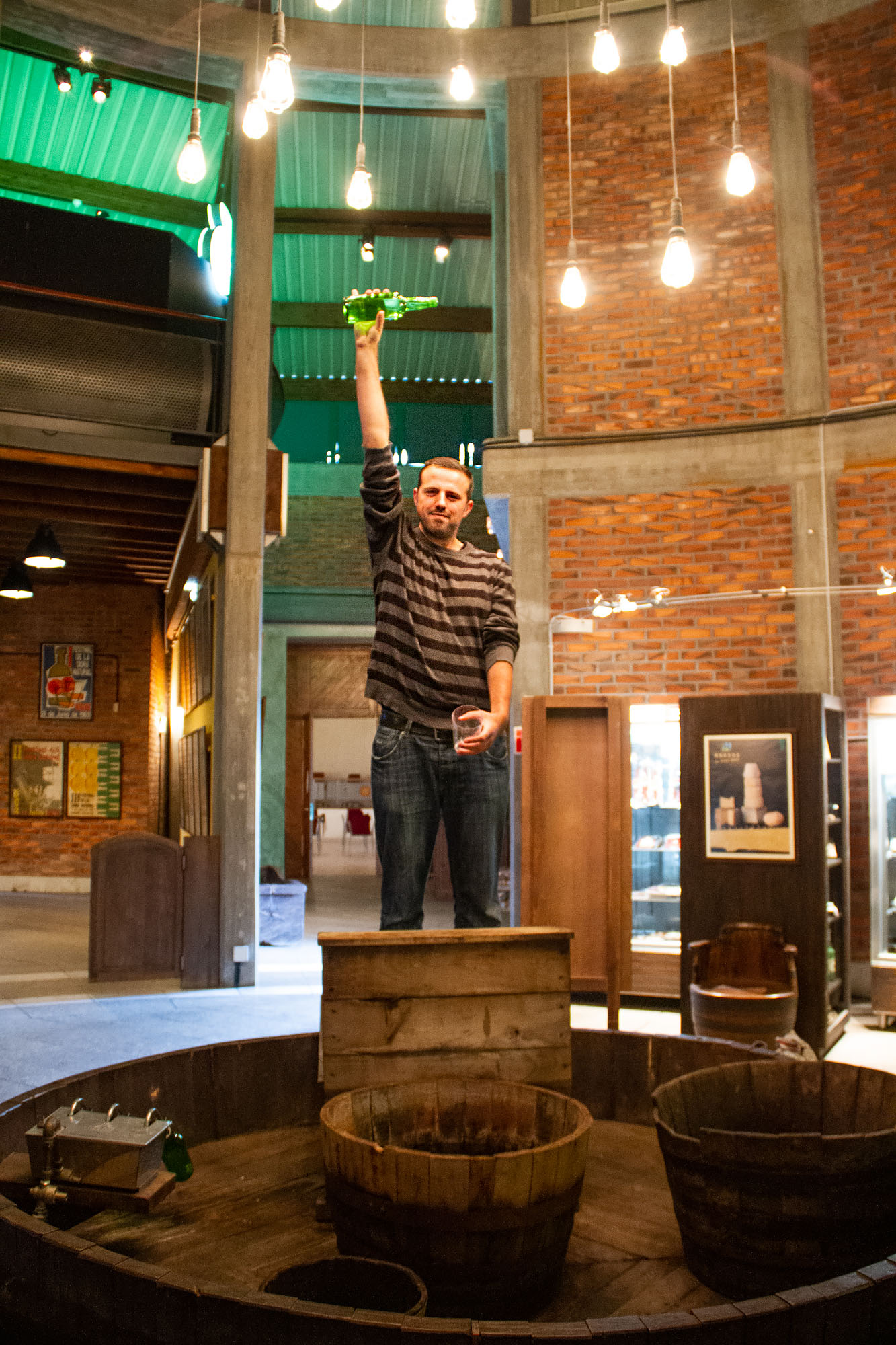 So it was a given that we'd eventually find our way the Museum of Cider in Nava — smack in the heart of the Comarca de la Sidra. It may not be the best museum I've ever seen, but that didn't preclude it from being a lot of fun.
We were given apples at the entrance desk, which we placed in a crazy Mousetrap
like contraption, to see how they're diced, pressed, fermented and bottled into delicious, alcoholic sidra.
[Coolness Factor: 7 out of 10]
From there, we were introduced to the various machines used throughout the ages for cider production. A bunch of old, wooden devices that look just about how you'd think they'd look.
[Coolness Factor: 4 out of 10]
With high-hopes we entered a room with loud music and flashing lights, and encountered a video about Asturians and their love of cider. A video which was apparently recorded in 1985, if the hairstyles and background music were anything to go by.
Bowm-chikka-bowm-bowm! Old woman buying cider at the grocery!
Bowm-chikka-bowm-bowm! Mullet dude drinking cider at the bar!
Bowm-chikka-bowm-bowm! Business lady with the cider in her fridge!
[Coolness Factor: 1 out of 10]
[Hilarity Factor: 9 out of 10]
Laughing muscles fully exercised, we now came upon the interactive portion of the museum. A magical bagpipe: "Press here" for flute function! Traditional Asturian games, like "Throw Ball at Screen", and "Throw Ring at Board". We spent quite a bit of time here, because we had paid €5 apiece to get into the museum, and damned if we weren't going to get our money's worth.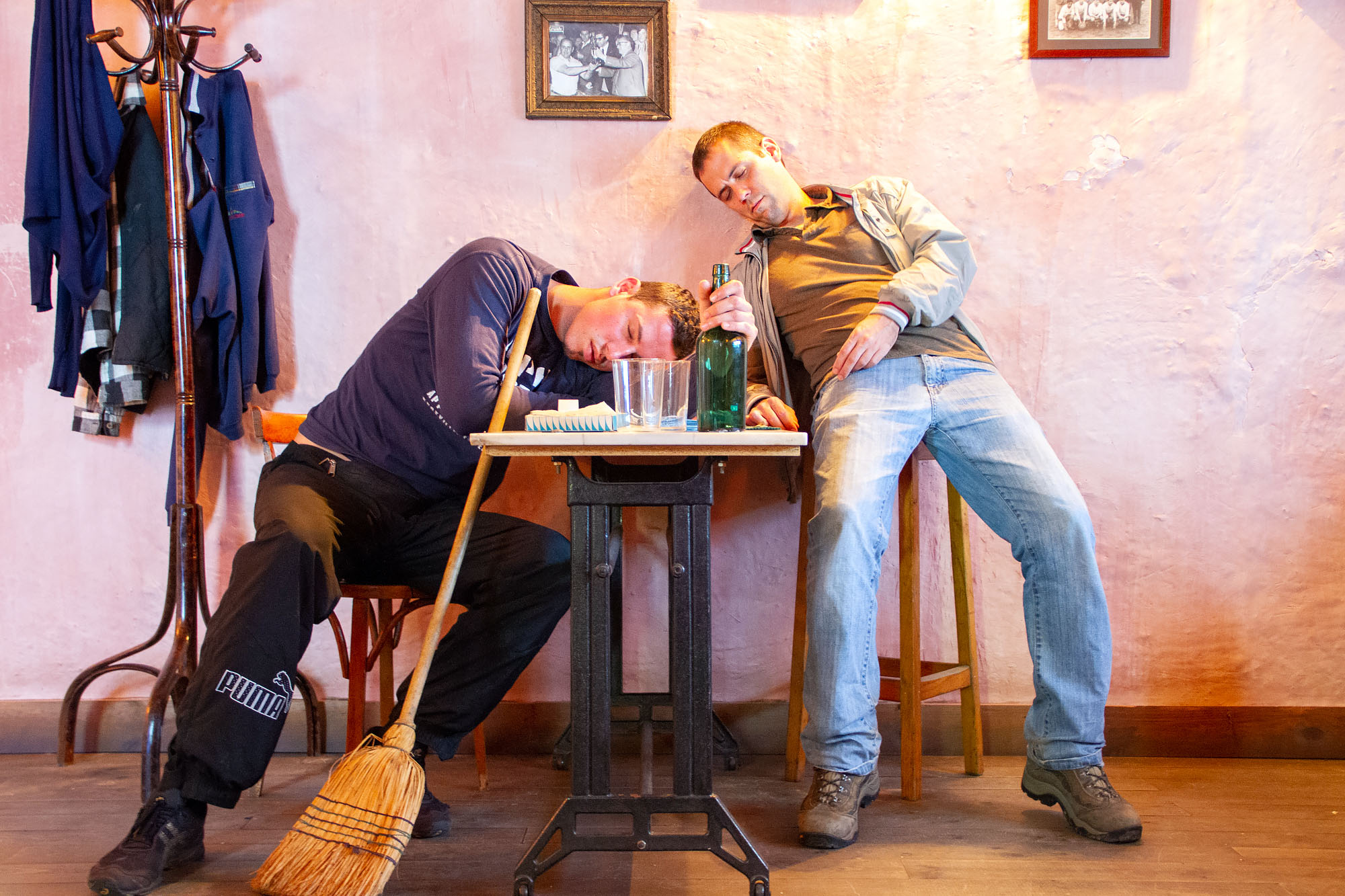 [Coolness Factor: 8 out of 10]
At the end of our tour through the Cider Museum, we were rewarded with a sampling of the drink, and a chance to try and pour it ourselves. I think the girl working there was surprised by my Escanciando Skillz. As I was pouring cider flawlessly into my glass, I gave her a little wink and she fainted dead on the spot.
[Personal Coolness Factor: 10 out of 10]
Honestly, if you want an overview of cider production, you're better off going to the Gaitero Sidrería in nearby Villaviciosa. But I won't deny we had a good time in Nava; it's nice to occasionally visit a museum which is more "fun" than "educative".
More photos from the Sidra Museum in Nava