Gijón's Universidad Laboral
The largest building in Spain is found in Gijón. About three miles outside the city center, the massive Universidad Laboral gobbles up 66 acres of land. Built between 1946 and 1956, the Laboral is an astounding memorial to the grandiloquence and megalomania of the Franco era.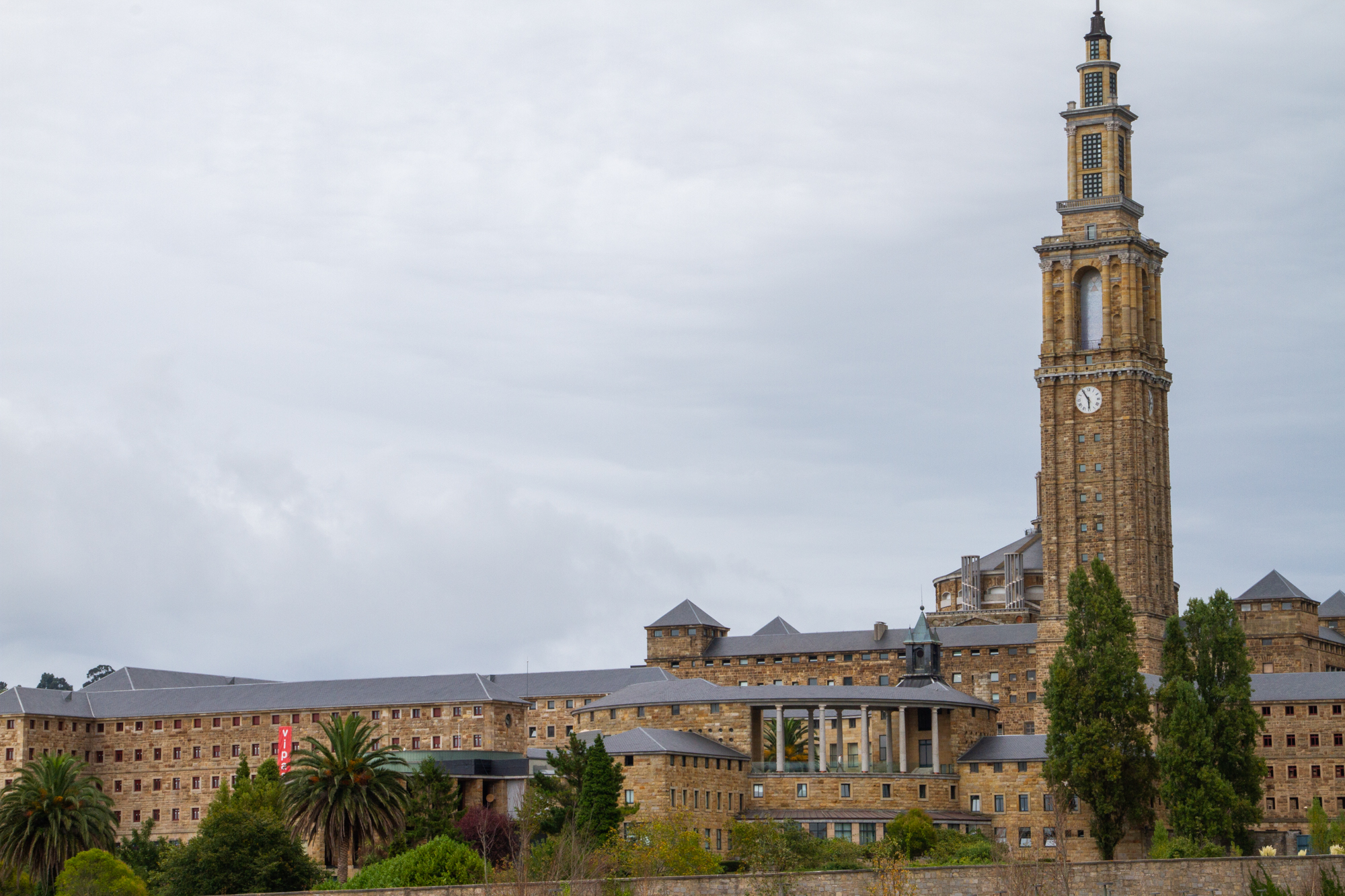 The Laboral was originally designed to be an orphanage for the children of miners. But during construction, they adapted its purpose to that of a Technical College ("screw the brats!"). Luis Moya, the lead architect, envisioned the Laboral as a Utopian, fully enclosed and self-sustaining city, with its own "Plaza Mayor", church and theater, and even a farm.
For generations, the university was one of Spain's largest, churning out legions of highly-skilled craftsmen. No one can complain about that, but the building itself has always been highly contentious, with many viewing the Francoist monolith as an embarrassing blight on the edge of Gijón. That disdain worsened in the 1980s, when the university closed up and the Laboral fell into an awful state of disrepair. But the Asturian government came to the rescue in 2001, initiating reforms that have today converted the Laboral into a multi-use complex, with art exhibits, tours, theater and music, and educative functions.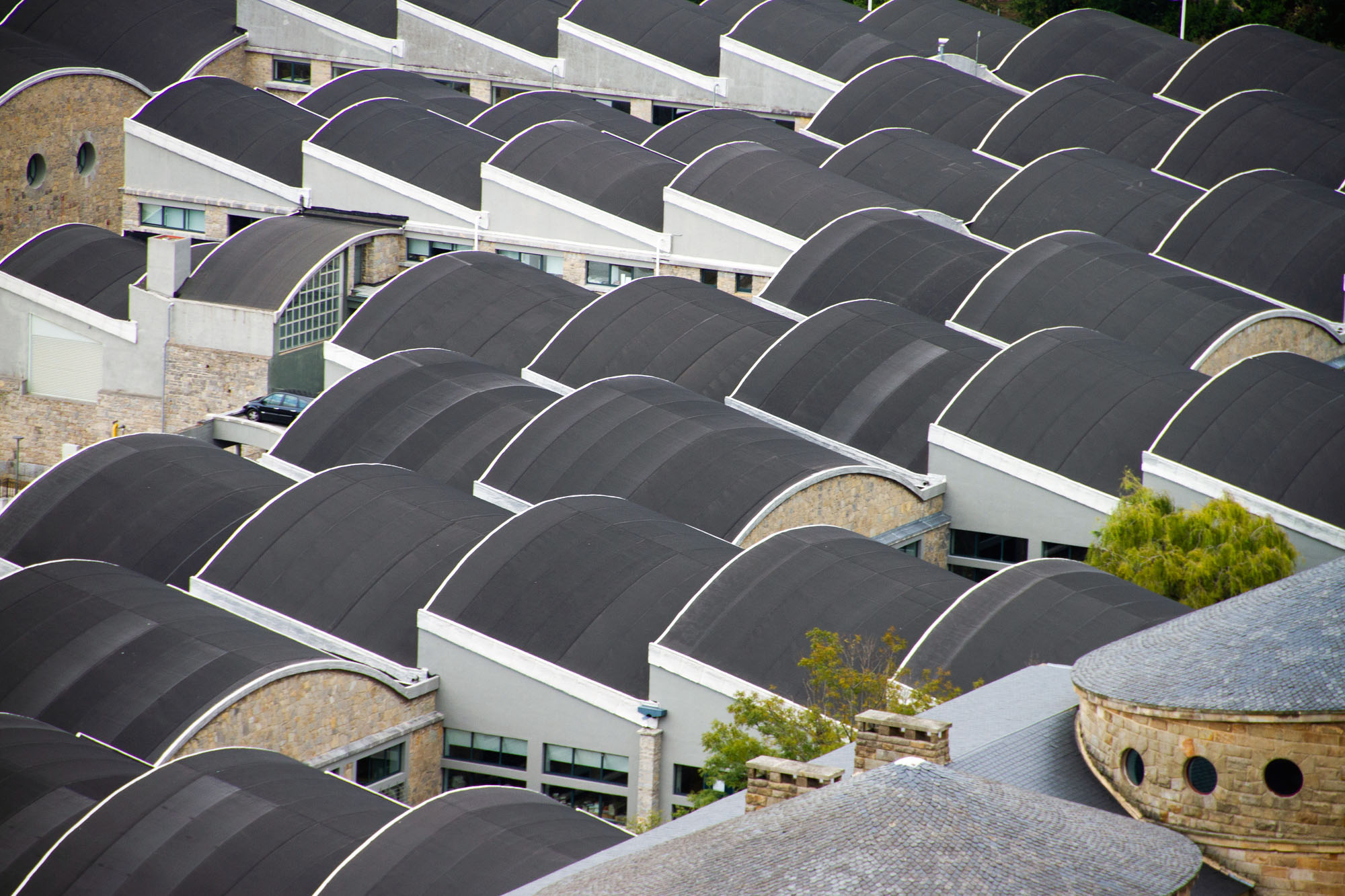 There's something haunting about large structures, and since we visited on a quiet, drizzly Sunday afternoon, the eerie sense of desolation was emphasized. As we wandered the deserted halls, I kept expecting to hear shrieks from forgotten laboratories behind shuttered doors, or be attacked by a disfigured hunchback hiding around a darkened corner. If it wanted to, the Laboral could host the greatest haunted house of all time.
Besides our trip up the tower, we visited an awesome temporary art exhibit in the old university kitchens, and got a drink at the cafe overlooking a large pool, but soon ran out of things to do. I'd recommend calling ahead and making sure to visit while guided tours are going on. In any case, the building is outrageous, and well worth seeing if you're in Gijón.
Official Website (English)
More Photos of Gijón's Universidad Laboral University: