The Gothic Cloister of Oviedo's Cathedral
After admiring the relics in the Cámara Santa, visitors can continue their journey through the ancient wing of Oviedo's Cathedral by ascending to the second floor into the Museum of Sacred Art. This museum opened in 1990, and is one of Asturias' more important collections of religious iconography.
Depending on how interested you are in gold-plated crucifixes and ornamental robes, you might spend more or less time in the museum. We chose "less", but mainly because we were too excited to enter the Gothic Cloister. Descending stairs at the far end of the museum, visitors are deposited in a beautiful courtyard. Rectangular with exquisite pointed arches around the yard, this is Asturian Gothic at its most pure.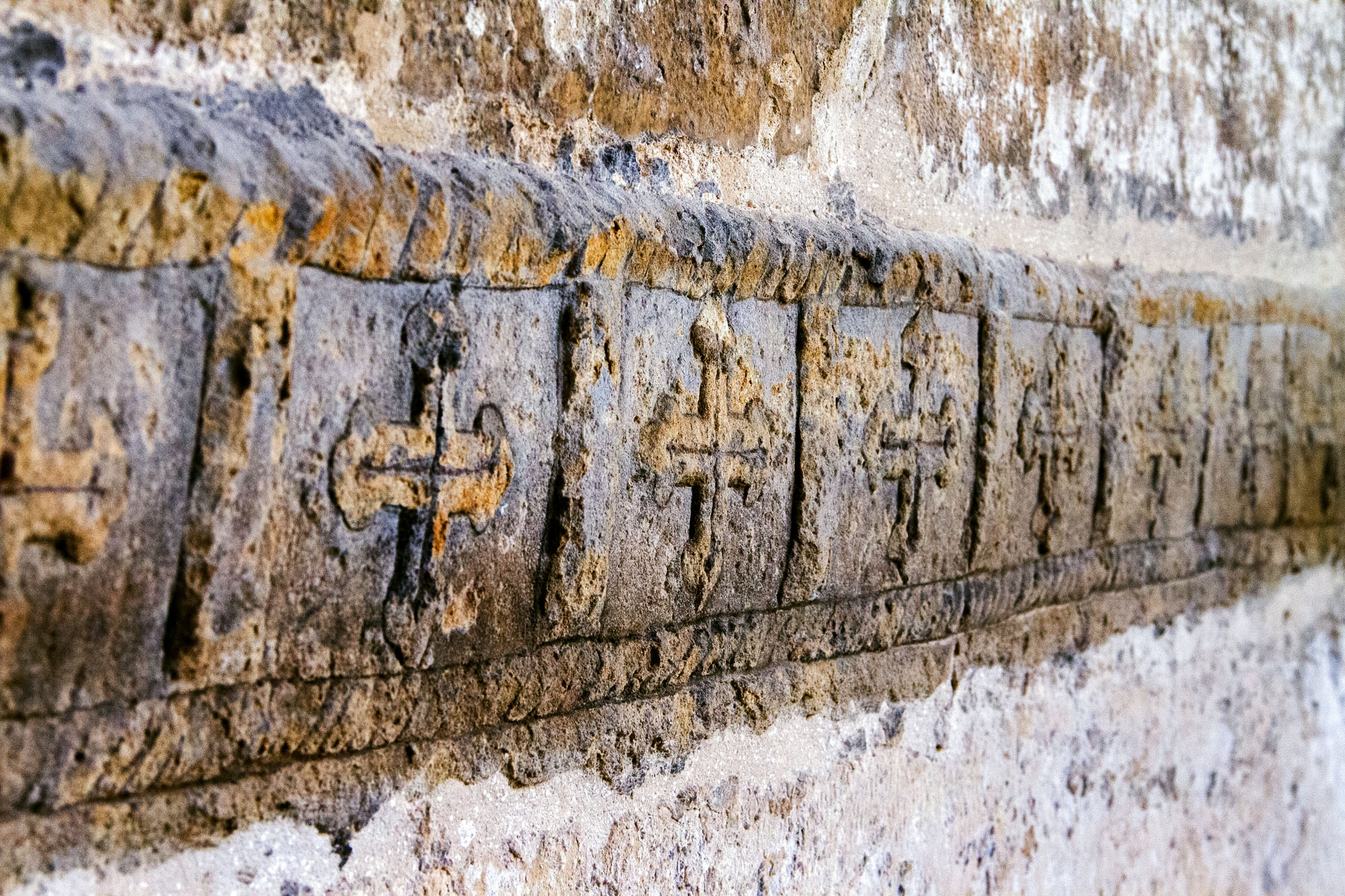 Adjoining the courtyard are a number of interesting rooms, including the Crypt of Saint Leocadia, a 3rd century Christian martyr from Toledo whose mortal remains were brought to Oviedo to protect them from the Moors. There's also a chapter house, with choral benches delicately worked in wood, and a garden with an ancient olive tree. This used to be the cemetery of pilgrims who'd died on the way to Santiago, and legend has it that the olive tree was brought from Jerusalem.
Too many people visit the Cathedral and skip out on the Cámara Santa, museum and the Gothic Cloister. That's understandable, because these rooms don't seem enticing from the entranceway, and cost money while the Cathedral is free. But don't make that mistake, or you'll miss the aspects which make the Cathedral de San Salvador such a unique place of worship.
More Photos of the Gothic Cloister: