The Miners' Strike of 1934
A couple years before the Spanish Civil War, a mini-revolution would rock Asturias and Oviedo. The Miners' Strike of 1934, or the Revolución de Asturias, lasted just two weeks but resulted in a lot of carnage. It was one of the first indications that the bad blood between "The Two Spains" was about to boil over.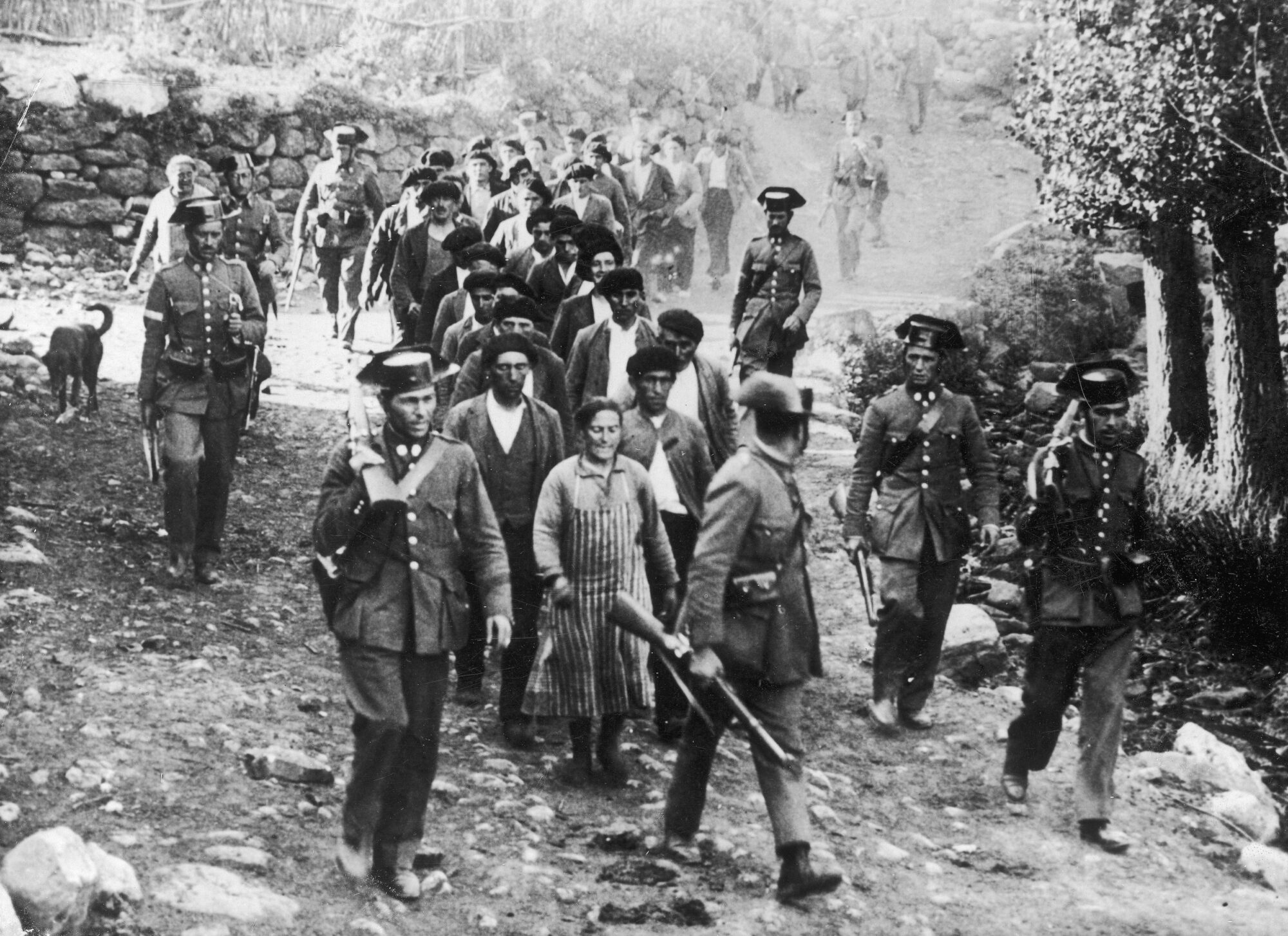 Concern Illustrated Daily Courier – Illustration Archive, Public domain, via Wikimedia Commons
In 1933, Conservatives swept to power in national elections, freaking out the leftist parties: the Socialists, Communists, Anarchists and the labor unions. In response, a general strike was called across the country. Though it failed miserably in most of Spain due to poor organization and decisive police action against leaders, Asturians were determined to see it through. Workers from mining towns banded together and marched on Oviedo. They encountered little resistance, and captured almost all of Asturias in a short time.
The History of the Miners' Strike of 1934
The strike really was more of a revolution, if we can understand that to mean an armed group of discontents overthrowing a democratically elected government. The workers were strongly anticlerical, and over 30 priests were executed during the revolution's course. The Cámara Santa was dynamited, and churches burnt to the ground.
The rebels weren't able to long enjoy the fruits of their conquests, however. The national government soon sent in General Francisco Franco, who quickly quashed the revolt with his trademark brutality. 75,000 miners were arrested and 3000 killed in the fighting. Presaging the Civil War which would come a couple years later, in-fighting between the Communists and Socialists spelled doom for the leftists in Asturias against a more efficient, organized enemy.
Oviedo was devastated by the Miners' Strike. The University building was badly damaged, with the irreplaceable loss of much of its library. The Cathedral and the center of city were heavily injured. Reconstruction would last years, right until the start of the Civil War, when the city was again almost destroyed.
Phew. I'm happy we live in happier times. There's still quite a bit of tension here… the Church is much more political than I'm used to in the States, and strikes have a more aggressive tone… but generally Spain seems to have figured out how to get along with itself. And I think everyone can be relieved by that.