The Museum of Mining and Industry in El Entrego
While we were in Oviedo, I found myself thinking a lot about mining for the first time in my life. The trapped Chilean miners were making headlines worldwide, a miner's strike was big news in Spain. But once I started considering the profession, I couldn't turn my mind off it.
The vulgar exploitation of both workers and the earth for the further enrichment of corporations makes the mining industry the zenith of human greed and misery. There's something grotesquely romantic about it.
A visit to the mining town El Entrego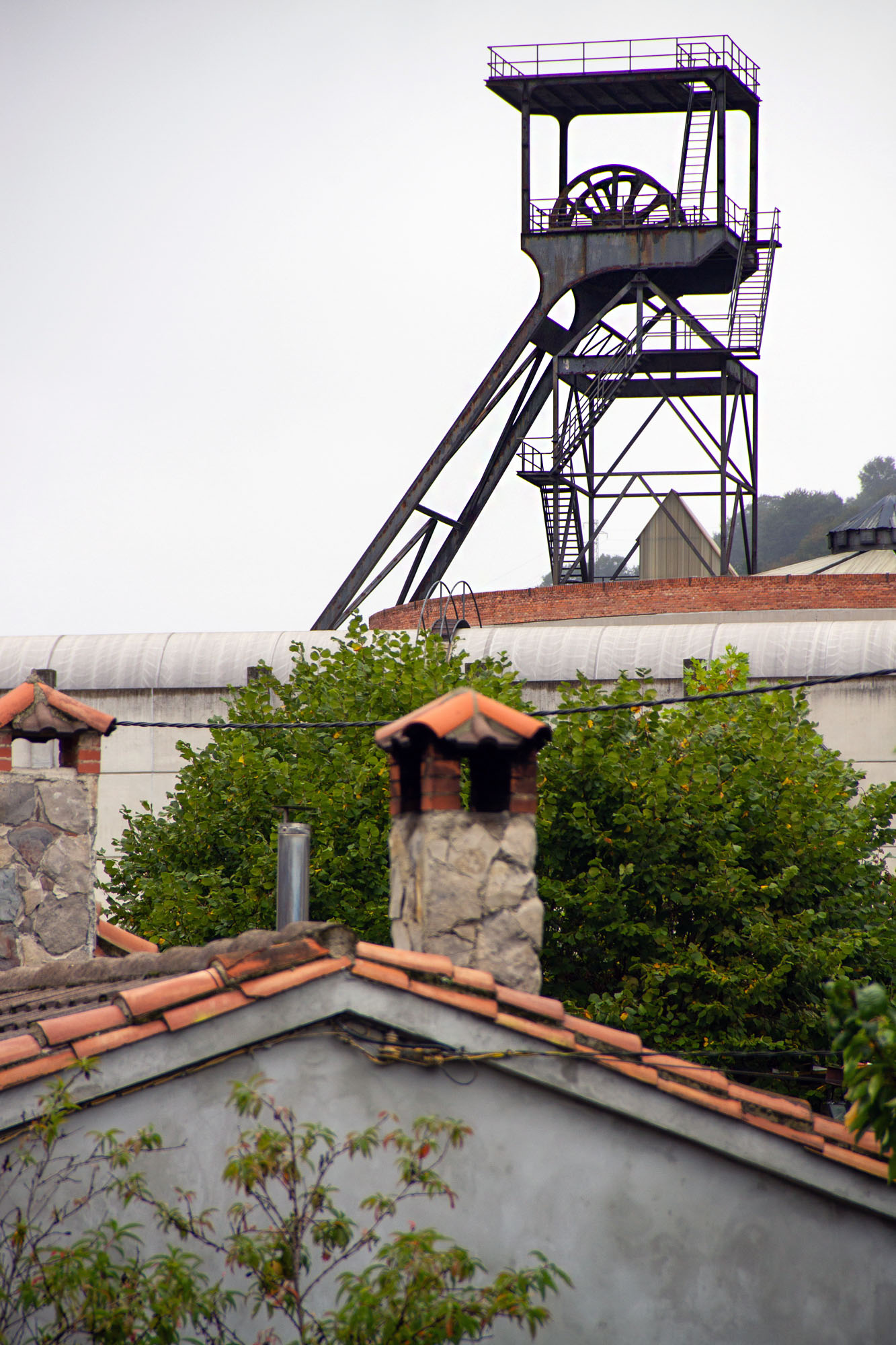 Coal mining is woven immutably into Asturian history and we decided to spend a rainy day by visiting the museum dedicated to it. 45 minutes from Oviedo by train, in the valley town of El Entrego, is the Museum of Mining and Industry (The MUMI), the second-most visited museum in the principality.
For centuries, coal mining has been one of the principal economic activities of Asturias, especially in the cuenca: the coal-rich valley of the river Nalón. The abundance of "black gold" made Asturias one of Spain's most prosperous regions for a long time, but the boom ended a couple decades ago. The mines are still active, but the pall of economic hardship on the mining villages is unmistakable.
The museum is fascinating. The top attraction is a "simulated" mine, about which I had been skeptical, but was pleasantly impressed with. If you didn't know it was fake (and didn't touch the plastic walls), you might really believe you'd descended hundreds of meters underground. The half-hour long tour of the mine introduces the devices and explosives used to excavate coal, as well as some of the daily dangers which miners faced, and does so with a degree of clarity which would be impossible in a real mine.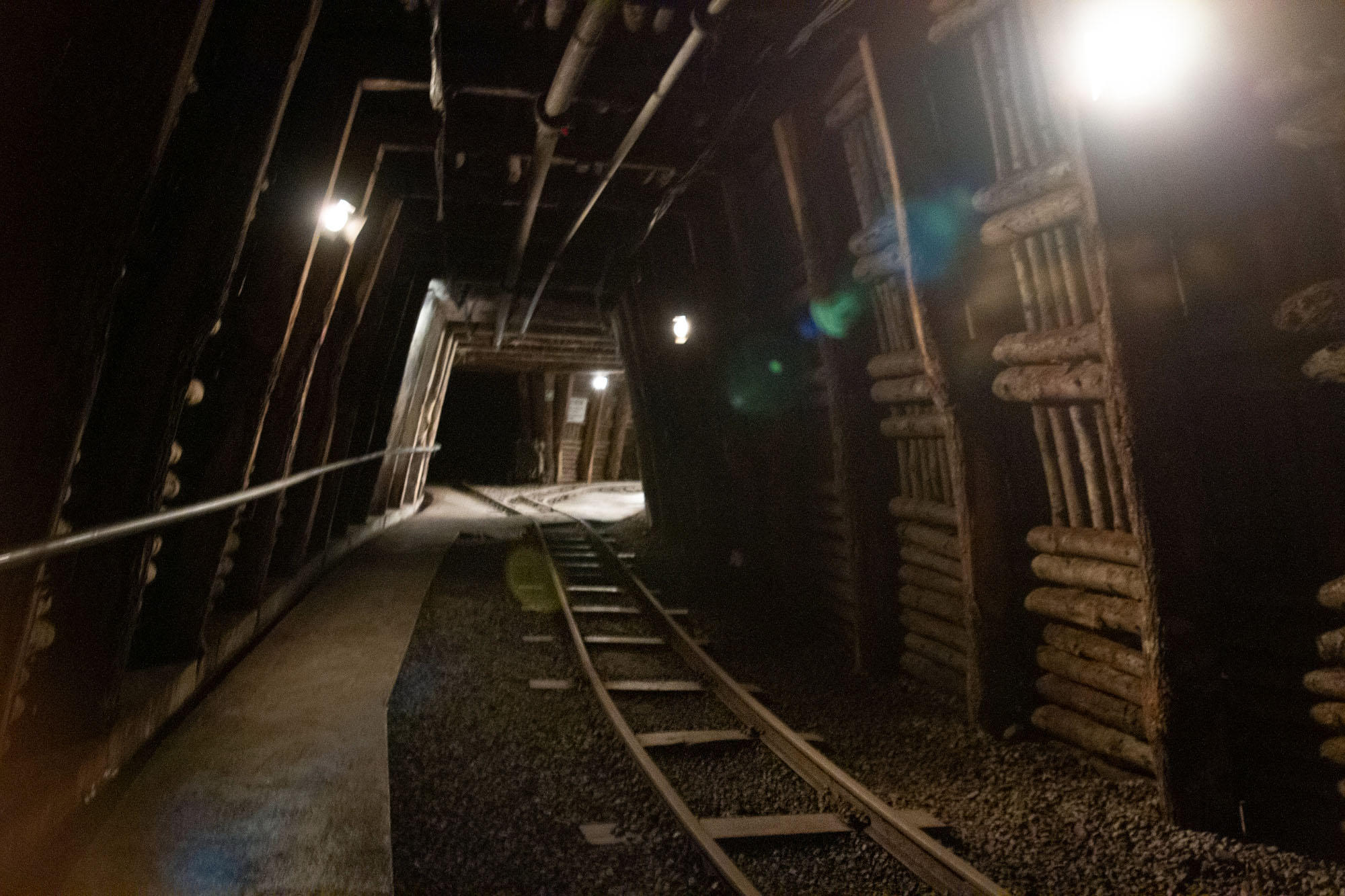 Above ground, the museum boasts a number of exhibits, some hands-on, which demonstrate the contraptions used in mining operations: humans who would walk in giant hamster wheels to raise water buckets, the introduction of the steam engine, and of course the singing canary. Visitors are also given a thorough, and disgusting, overview of the illnesses often suffered by workers in the days before health regulations.
The museum recommends two and a half hours for a visit, and that's not an exaggeration. We found ourselves needing even more time. The MUMI is great; one of the can't-miss museums in Asturias.
More MUMI Fotos in El Entrego: