Oviedo's Statues: The Return of Williams B. Arrensberg
Oviedo is renowned for the statues which have been graced its streets since the early 1990s. From classic sculptures to modern art, a walk through Oviedo is like strolling through a giant open-air museum. A few really stand out, none more so than El Regreso de Williams B. Arrensberg, by Eduardo Úrculo, in the Plaza de Porlier.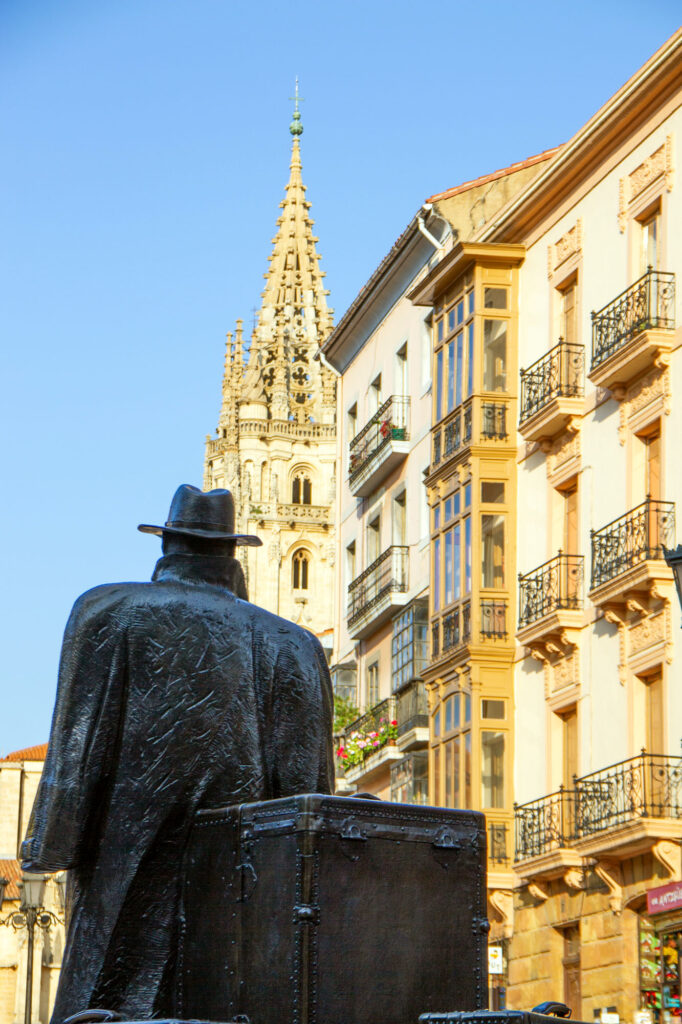 The Opening Pages in a Crime Novel…
The life-size Arrensberg stands silently with a trench coat thrown over his shoulders, surrounded by luggage. Leaning against his largest suitcase, he's wearing a fedora, sporting a mustache, and carrying an umbrella. But who is he? And where has he returned from? Nobody knows, and the artist never provided any clues. Arrensberg's expression is one of bitter contemplation, and when you step behind him, you can see what he's staring at: the city's Cathedral.
Something sinister must have happened in the Cathedral, years ago. And something else will surely occur, now that he's returned! Studying the statue, it's easy to get sucked into the spirit of film noir, and invent possible scenarios for the mysterious Mr. Arrensberg.