El Santullano – The Pinnacle of Asturian Pre-Romanesque
Every day, thousands of people fly right past the most well-preserved and impressive Pre-Romanesque church in all of Spain: the Iglesia de San Julián de los Prados. Also known as the Santullano (from Sanct Iulianus), the ancient church lays along the highway which unites Oviedo and Gijón.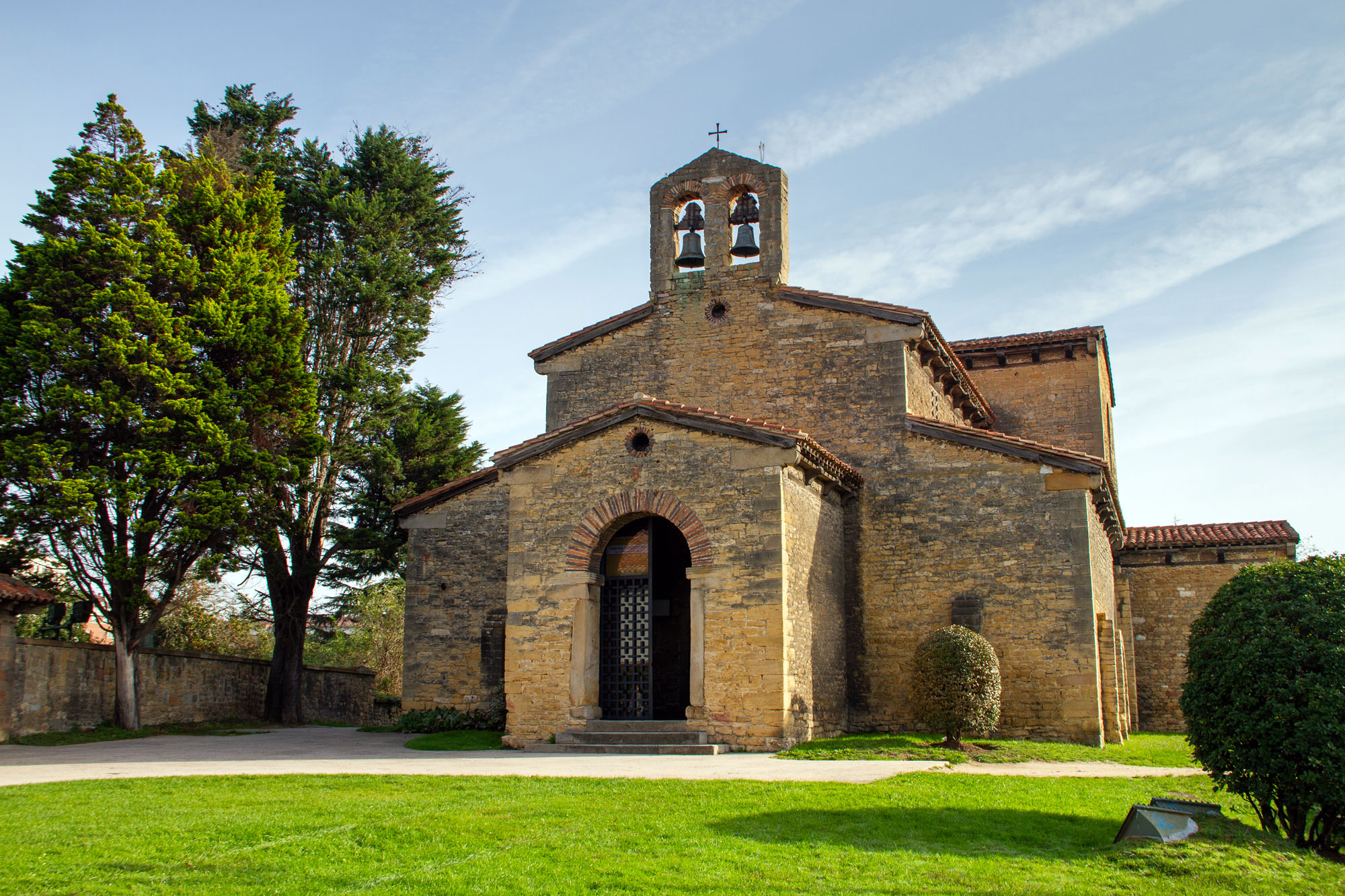 The Santullano was built in 812 by King Alonso II, making it even older than the Santa María del Naranco. It's endured very little damage, and is one of the largest Pre-Romanesque churches still standing. 1200 years old. Mind-blowing.
It's little wonder that King Alfonso would choose to christen his church in honor of Saint Julian, an 3rd century Egyptian forced into marriage with Basilissa. Julian and Basilissa decided to leave their marriage unconsummated, and were chaste until the day they were tortured and killed as Christian martyrs. Alfonso likewise would die a virgin. Originally his Santullano was part of a large religious and administrative complex outside the new capital of Oviedo, but the church is the only structure to have survived the centuries.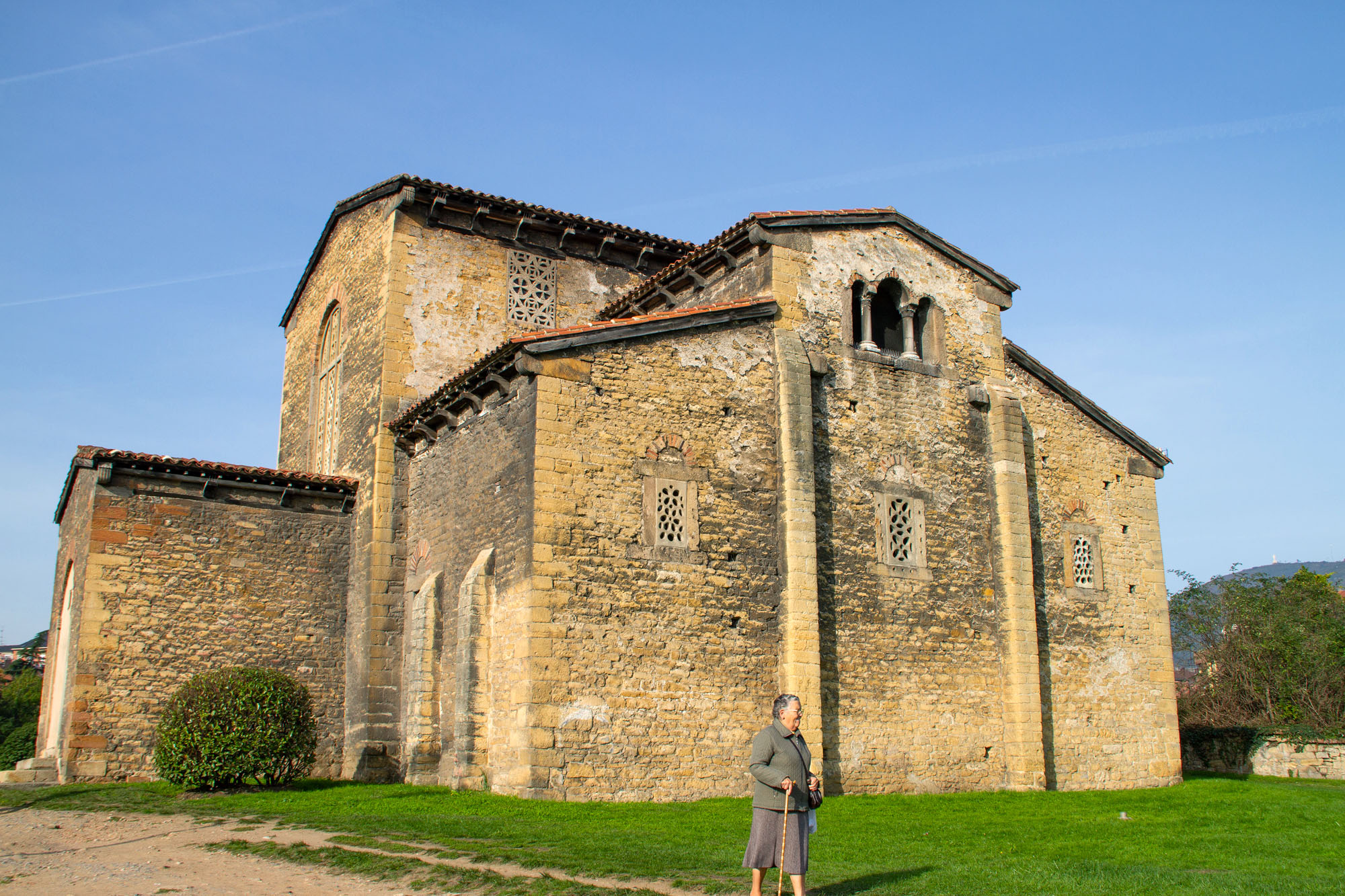 The Santullano is impressive for its architecture: the Roman influences and austere facade. But what most stands out is the interior artwork. 1200-year-old mosaic depictions of pastoral scenes, city buildings and geometric figures. These are the most well-preserved works of their time period in all Western Europe, and are unique in that they don't portray any human forms, or the kinds of images normally associated with religious artwork.
Although it's just a kilometer outside of the city, and entrance is less than two euros, the Santullano is something all too many people skip on. Don't make that mistake.
More El Santullano Photos