El Cristo – Oviedo from Above
The neighborhood of El Cristo occupies a hill just south-west of the city center, and hosts the majority of the University of Oviedo's facilities.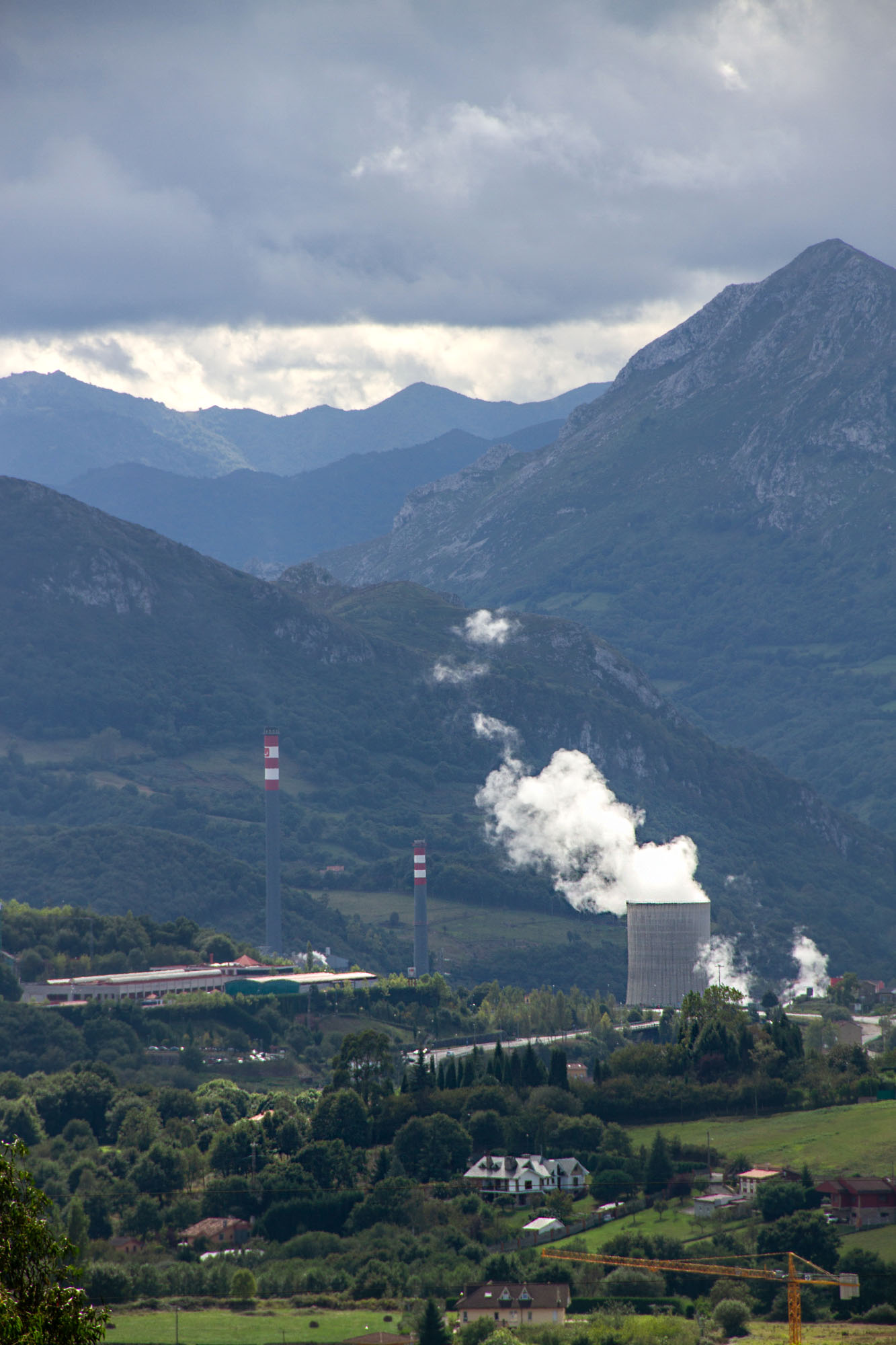 We ascended into El Cristo, a hundred meters above the historic center, to check out the neighborhood. It's a lively area full of students and residents, and interesting both for the crazy university architecture and the views over the valley.
Oviedo's Plaza de Toros can be found in El Cristo, towards the foot of the hill. It's out of use and has apparently become the hangout for the city's alcoholics; at 11am, we saw a woman squatting in the bushes with her pants down, trying clownishly to maintain balance without letting go of her beer bottle. We named her "Sweetie". Sweetie del Cristo.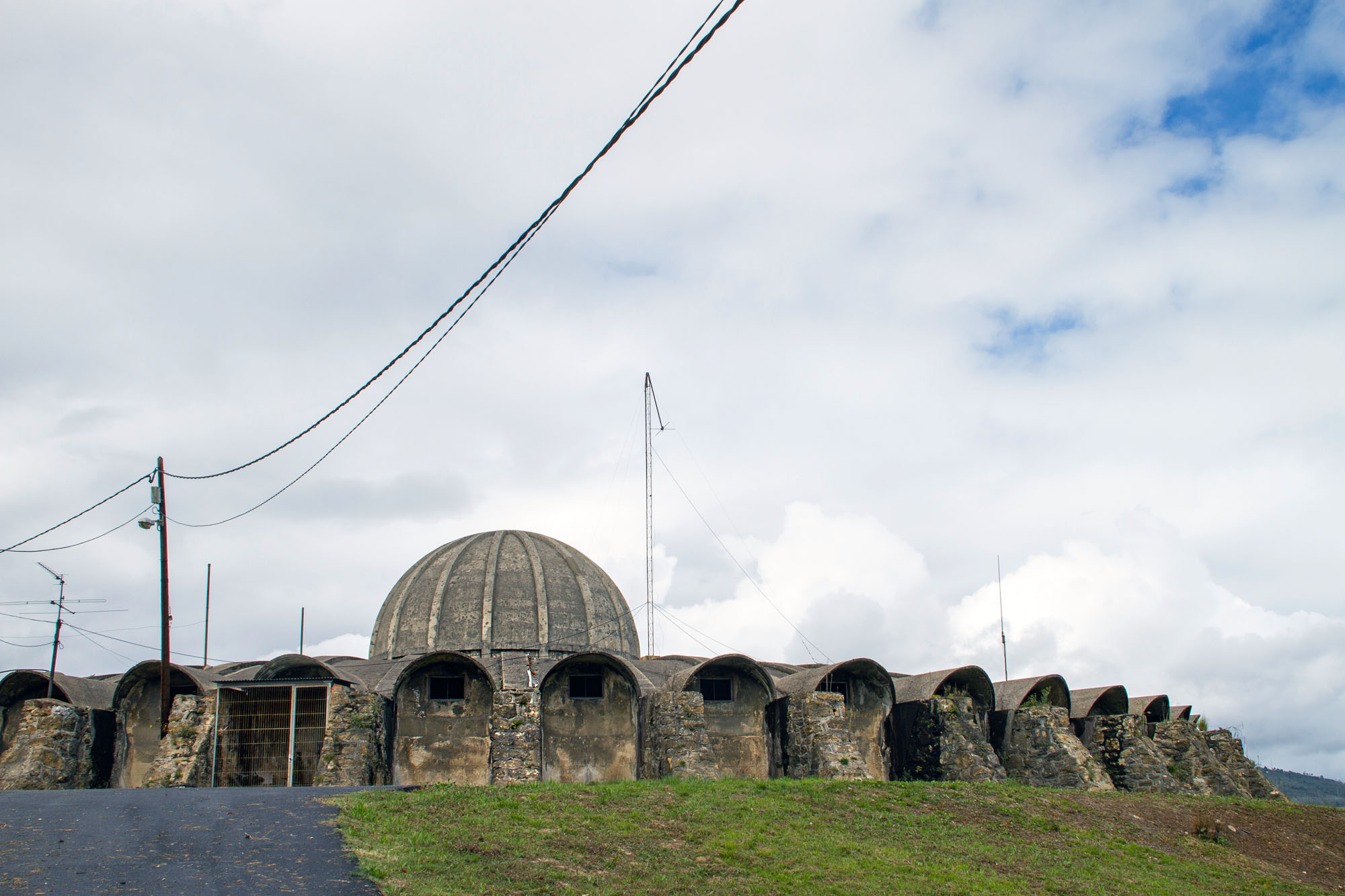 The architecture is surreal, exactly what a sci-fi writer from 1964 might consider "futuristic". Up at the very top of the hill, we arrived at the old meteorological center and a bunch of industrial storage silos, which would make a great location for a Hollywood chase scene. Overall, we liked El Cristo more than we thought we would. A cool contrast to the rest of Oviedo, which is so monumental and ancient.
More Photos of El Cristo in Oviedo