El Campo de San Francisco
A 22-acre park in the middle of the city, the Campo de San Francisco is Oviedo's green heart; a space of tranquility and relaxation much appreciated by residents.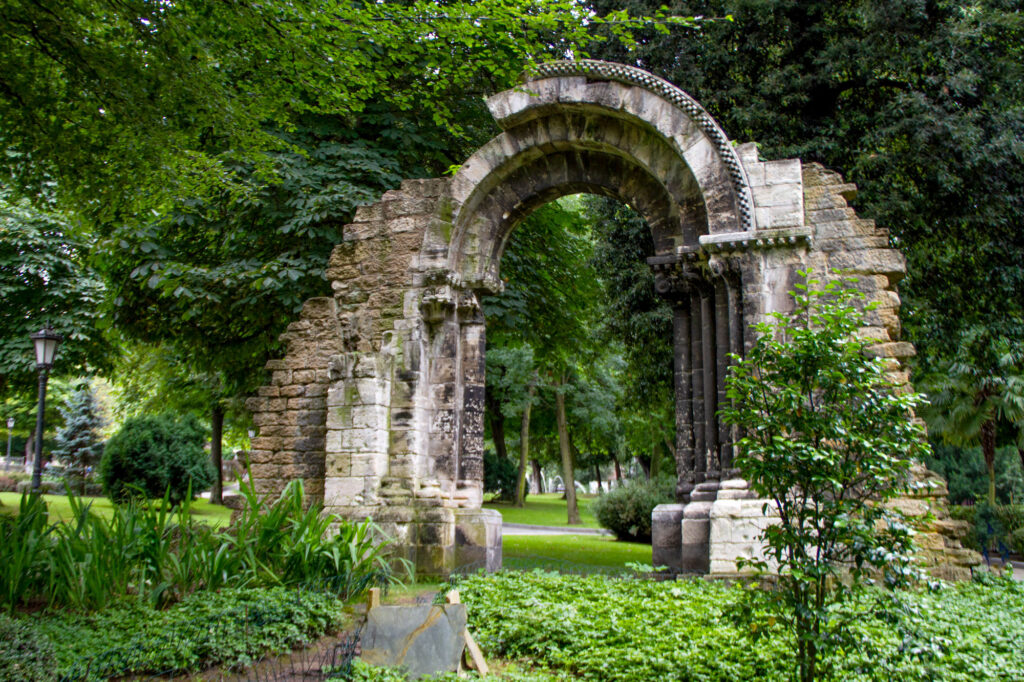 Since the founding of Oviedo, the park has been protected from development and, apart from being used for military drills in the 1th century, has always been a place for rest and recreation. Trapezoidal in shape, San Francisco contains over 120 types of trees from every continent on earth (except Antarctica, which doesn't really count anyway), with an emphasis on Asturian species.
Peacocks are the park's most famous residents. A number of the proud birds strut about the grounds uninhibited and unimpressed by the presence of humans. During our trips to the park, they kept their feathers hidden, much to our frustration. We tried whistling and chirping, and spooking them. I got desperate enough to consider spraying myself with peacock pheromones.
San Francisco is a place for a Sunday stroll, and not at all a park apt for blankets, football and picnics. With a large number of statues, occasional concerts and art exhibits, and beautiful fountains, there's plenty to see. And if leisurely strolls wear you out, there's an outdoor café where you can stop for coffee. The Campo de San Francisco is truly emblematic of Oviedo: small, ancient, beautiful, relaxed, rich in statues and history, and just a tiny bit posh. We love it.
More Campo de San Francisco Photos: