For centuries, a massive oak tree stood in the heart of Oviedo. Known as El Carbayón, it was an important symbol of the city's identity.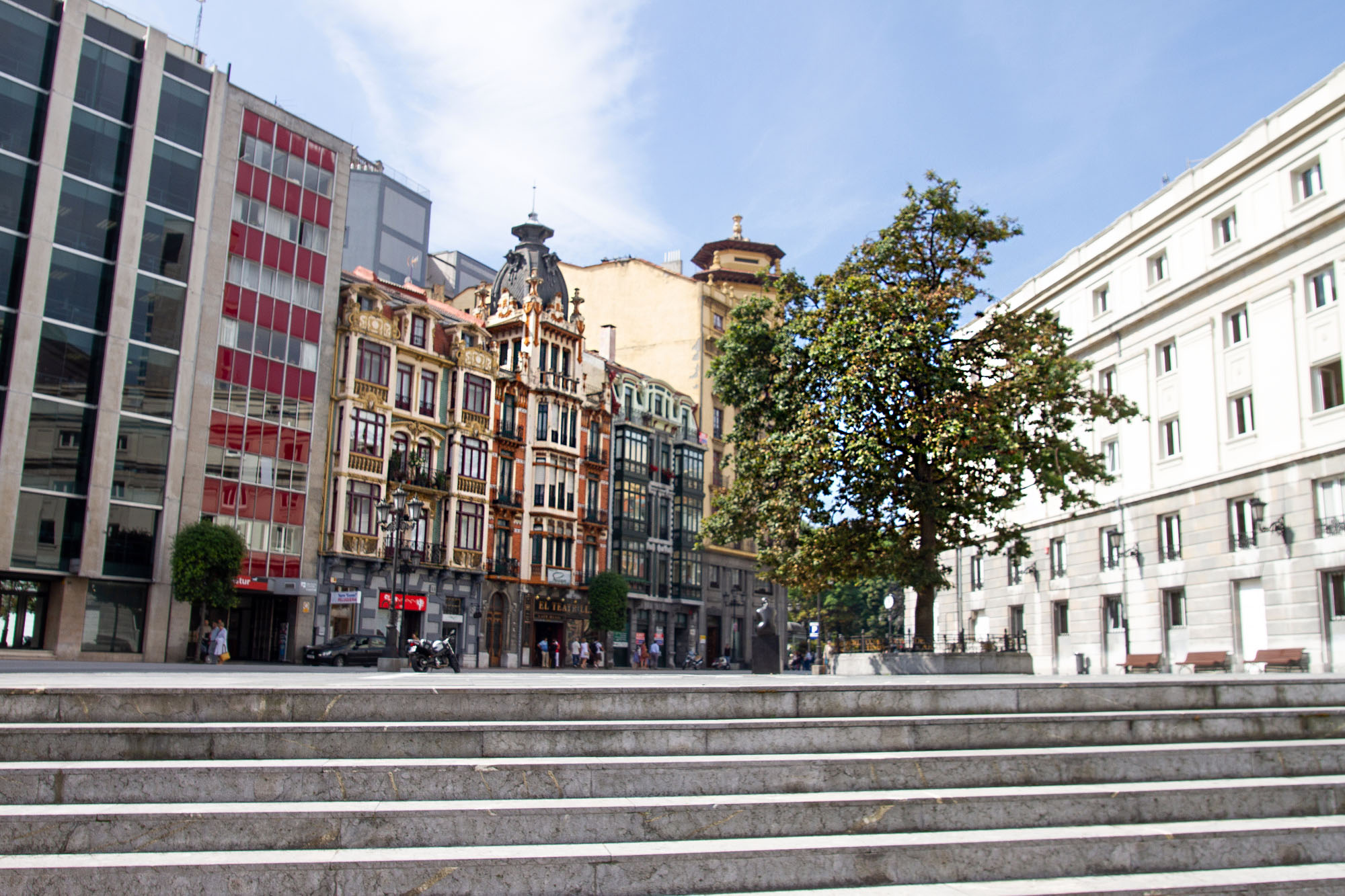 Even today, people from Oviedo refer to themselves as "carbayones" despite the fact that their tree was chopped down in 1879. Urban planners had wanted to modernize the city, and their proposed road leading to the train station (today's Calle Uria) had to go directly through the Carbayón. A bitter fight over the fate of the tree ensued, and progressives won the council vote by 14 to 9. The oak was felled.
There's a memorial plaque to the Carbayón found at the end of Calle Uria, and a replacement oak affectionately named El Carbayín has been planted near the Teatro Campoamor. Also, a local baker invented a special treat, in tribute to the deceased tree. The pastry, also known as a carbayón, has become an Oviedo institution in its own right… sticky, sweet and worthy of its own post, another day.