Found near the historic seat of the University of Oviedo, the Plaza del Riego is a small, triangular shaped plaza in the center of the city, which buzzes with activity from morning until evening, when its outdoor terraces are consistently packed.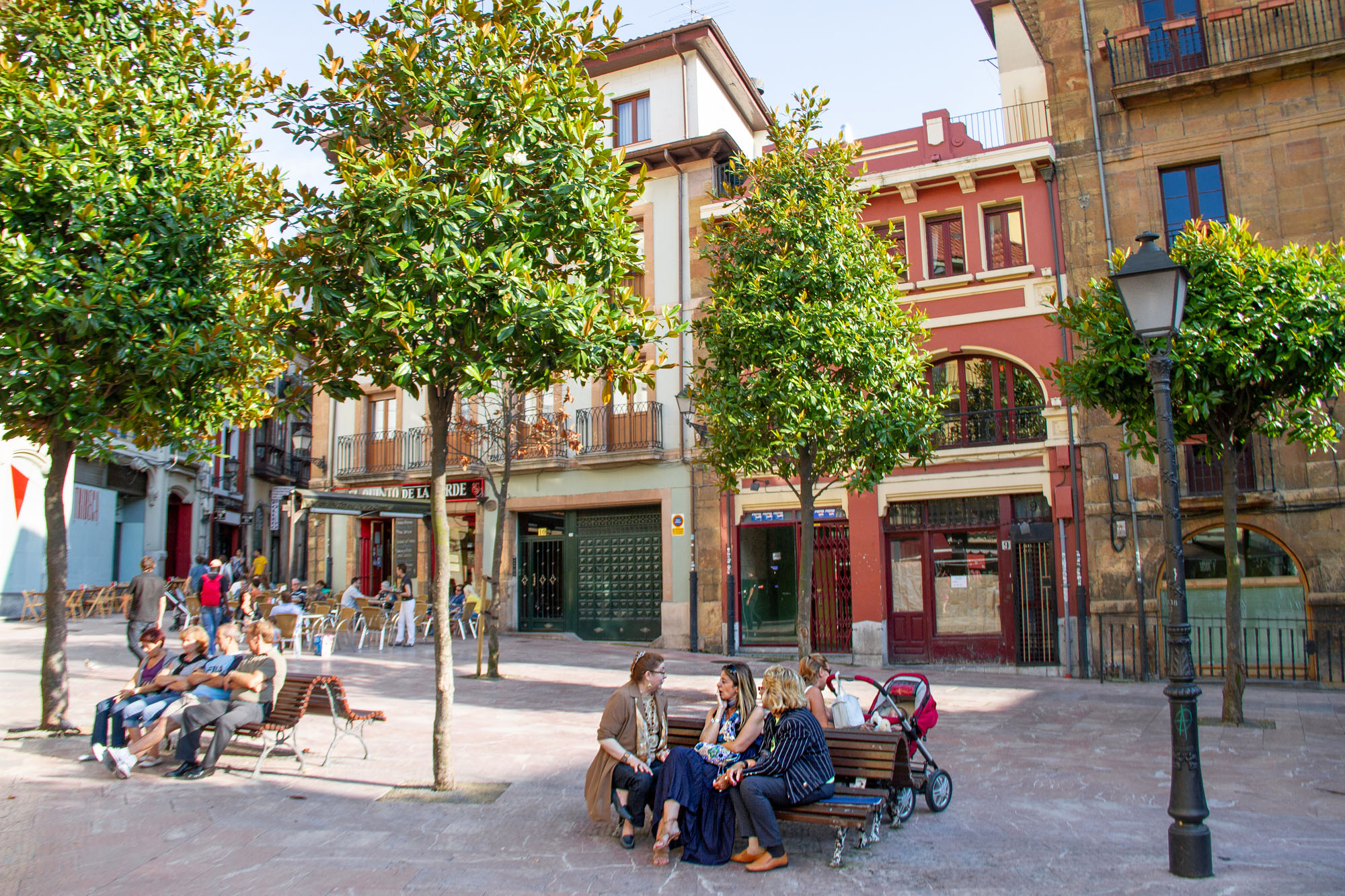 Formed by the streets of Ramon y Cajal and Peso, the plaza owes its name to the Asturian military hero Rafael del Riego, a general who led the 1817 revolution against an incompetent King Ferdindand VII. The revolt was successful and, after the king was imprisoned in Madrid, Riego became the Asturian delegate in a short-lived constitutional period. Unfortunately, France and other European monarchies didn't like the idea of a Republican Spain, and soon sent in armies to restore Ferdinand VII. Riego was sent to the gallows.
Before renaming it honor of their fallen hero, ovetenses referred to this area as the Plaza de la Picota, or "pillory". It was here that lawbreakers and heretics who ran afoul of the inquisition would be punished. The sculpture in the center of the plaza is an archaic meteorological column, which holds the bust of Rafael de Riego and a plaque honoring his achievements.
More Photos of the Plaza del Riego