It's a butt! A huge, shiny butt, right next to the Teatro Campoamor. And what's more: it's a double butt.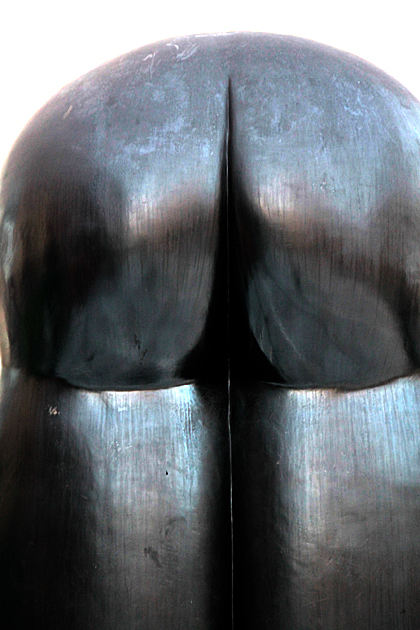 Butt on the back, and a shimmering pair of matching cheeks on the front. This bizarre sculpture is called the Culis Monumentalibus or El Culo, and is the work of Eduardo Úrculo, who also created the Williams B. Arrensberg statue.
Is it art? I think so. Do I want to slap and/or grind on it? Definitely.