On a recommendation, we decided to try out the menú del día at El Yantar de Campomanes, a rustic restaurant serving up traditional Asturian fare on the southern side of the city center.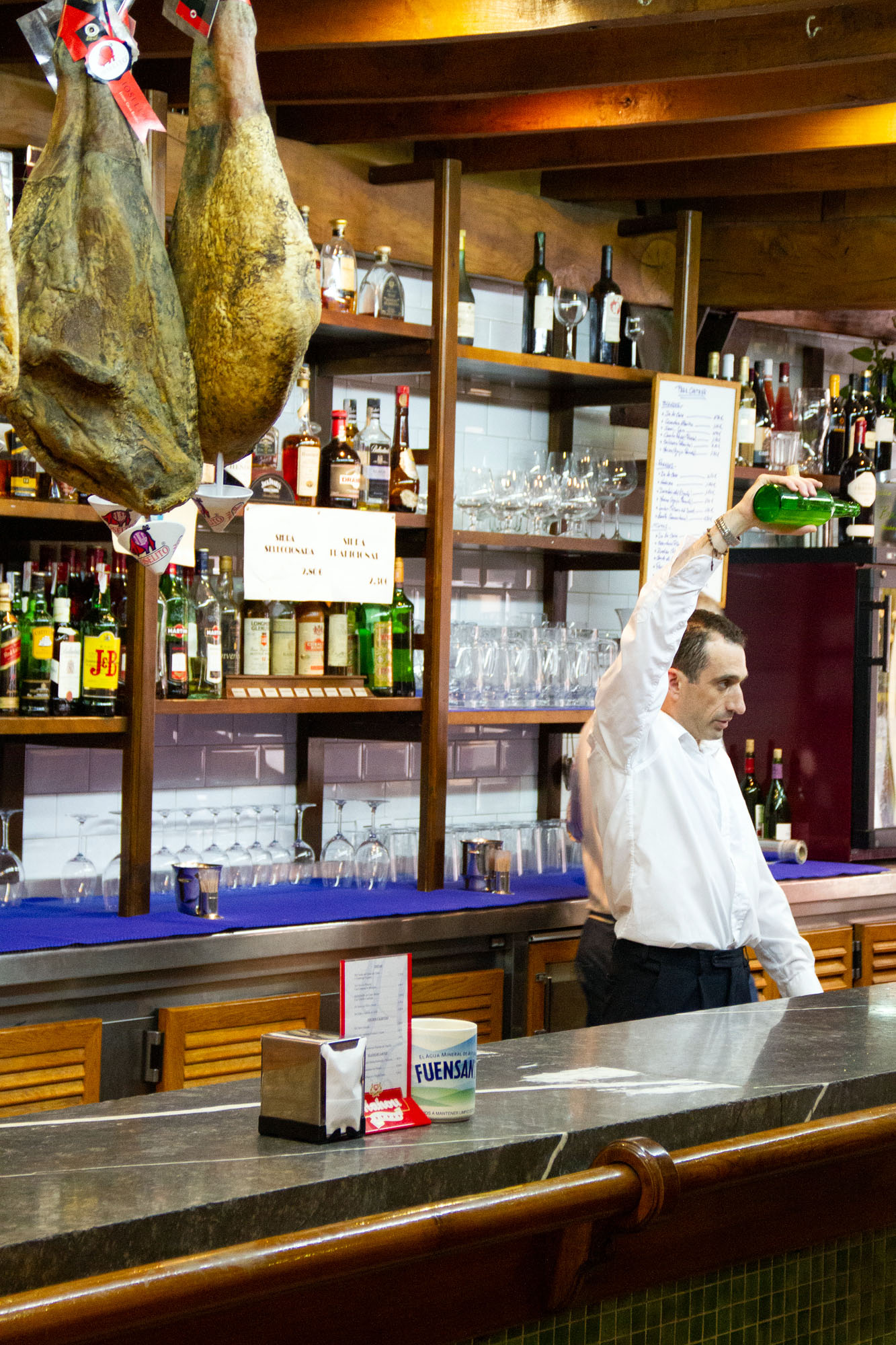 When the waiter set down my first plate, a rich garbanzo bean stew with cabbage and shrimps, I couldn't believe my eyes. It was enough to nourish Kenya for a week! Instead of presenting rational serving sizes, many restaurants in Asturias offer up an entire pot and allow you to scoop out whatever amount you'd like. It makes me wonder what's done with the left-overs, because there are always plenty. I mean, I'm an fairly large guy and have a healthy appetite, but there's no way I could finish even half of what they put down in front of me. And that's just the first course!
For the second plate, I had fried conger eel and Jürgen enjoyed pig's cheeks. Our sensible American and German palates are accustomed to hamburgers and schnitzels, so this was a very adventurous meal. But, may the lords of mundane eating forgive us, it was delicious!
El Yantar offers two huge plates along with bread, wine, dessert and coffee for a total price tag of €11. Although I never need to see another garbanzo bean in my life, we both loved this restaurant.
*Restaurant seemed to be closed!
El Yantar de Campomanes
Calle de Campomanes, 24
More El Yantar de Campomanes Photos: