September 8th, The Day of Asturias
We always have a hard time remembering the holidays of new countries and on September 8th, another one sneaked up and took us off guard. The Day of Asturias, which celebrates the Principality's patron saint, The Virgin of Covadonga.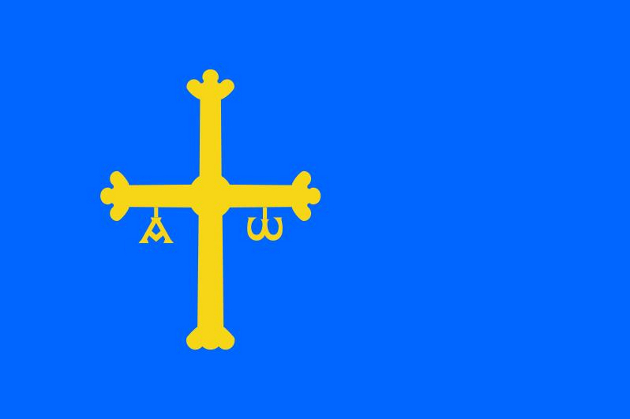 The virgin's legend dates back to the 8th century and the Battle of Covadonga, when a ragtag group of Asturians beat back a much larger invading Muslim army. That battle, waged so many centuries ago, has become the subject of legend, but scholars agree that it was the first major victory against the ruling Moors, and allowed the Kingdom of Asturias to establish itself as a Christian stronghold.
Covadonga has become a mythical place for Asturians, and September 8th is the day they most proudly celebrate their history and culture. Every year, a different Asturian city is chosen to host the festivities; this year, the traditional markets, fairs, contests and parades were set in Ribadesella. In Oviedo, the only events were a performance by the Gaita band Xácara in the city center, and fireworks on the 7th.
That's it, I'm paying better attention from now on to holidays. October 12th, the Day of Spain, I have my eye on you!