An oddly-shaped park on the southern side of the city, the Campillín is the second largest green area in the city center, behind the Campo de San Francisco. To be honest, though, it's less a "park" than the side of a hill outfitted with paths and benches.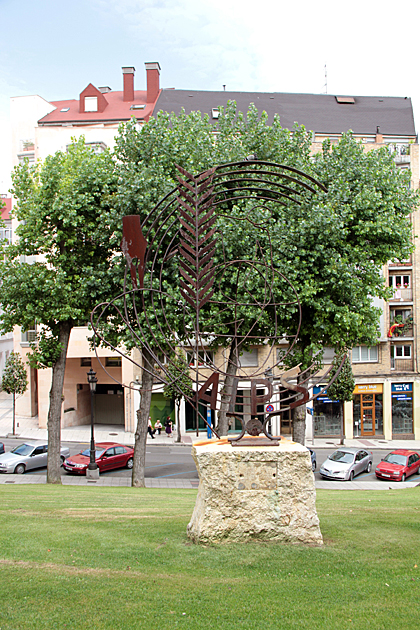 In the middle ages, blacksmiths practiced their craft in the Campillín, and in 1829 it was shuttered up after having become a place of rampant prostitution. During the Civil War, the park was completely destroyed. It's only recently been renovated, and now host a popular flea market on Sundays with second-hand clothes, toys, films, books, and any other type of junk you might care to imagine.
This being Oviedo, there are also plenty of statues in the park, including one of the author Ramón Pérez de Ayala, who was born in a nearby building. His most famous work is "Belarmino y Apolonio", a 1921 novel analyzing transcendental doubt and the religious soul, available for free download if you're really have nothing better to do.
Although the Campillín isn't as beautiful as San Francisco, it's worth passing through when you find yourself on that side of the city. Perhaps after a big meal at the nearby Yantar de Campomanes.