Oviedo and the Camino de Santiago
The Way of Saint James, or the Camino de Santiago as it's called in Spain, is one of the oldest and most famous Christian pilgrimages, probably right behind Jerusalem. Ending in Santiago de Compostela and starting from any number of spots, though usually in France, the pilgrimage requires a commitment of months.
The symbol of the Camino de Santiago is the scallop shell. The shell's multitude of lines which all converge in a single point symbolize the many different paths which pilgrims can take to reach Santiago. And although Oviedo doesn't lie on the most well-known route (The Camino Francés), it's become an important stop nonetheless. In fact, for centuries during the middle ages, a detour to Oviedo was considered obligatory, to pay tribute to the relics in the Cámara Santa.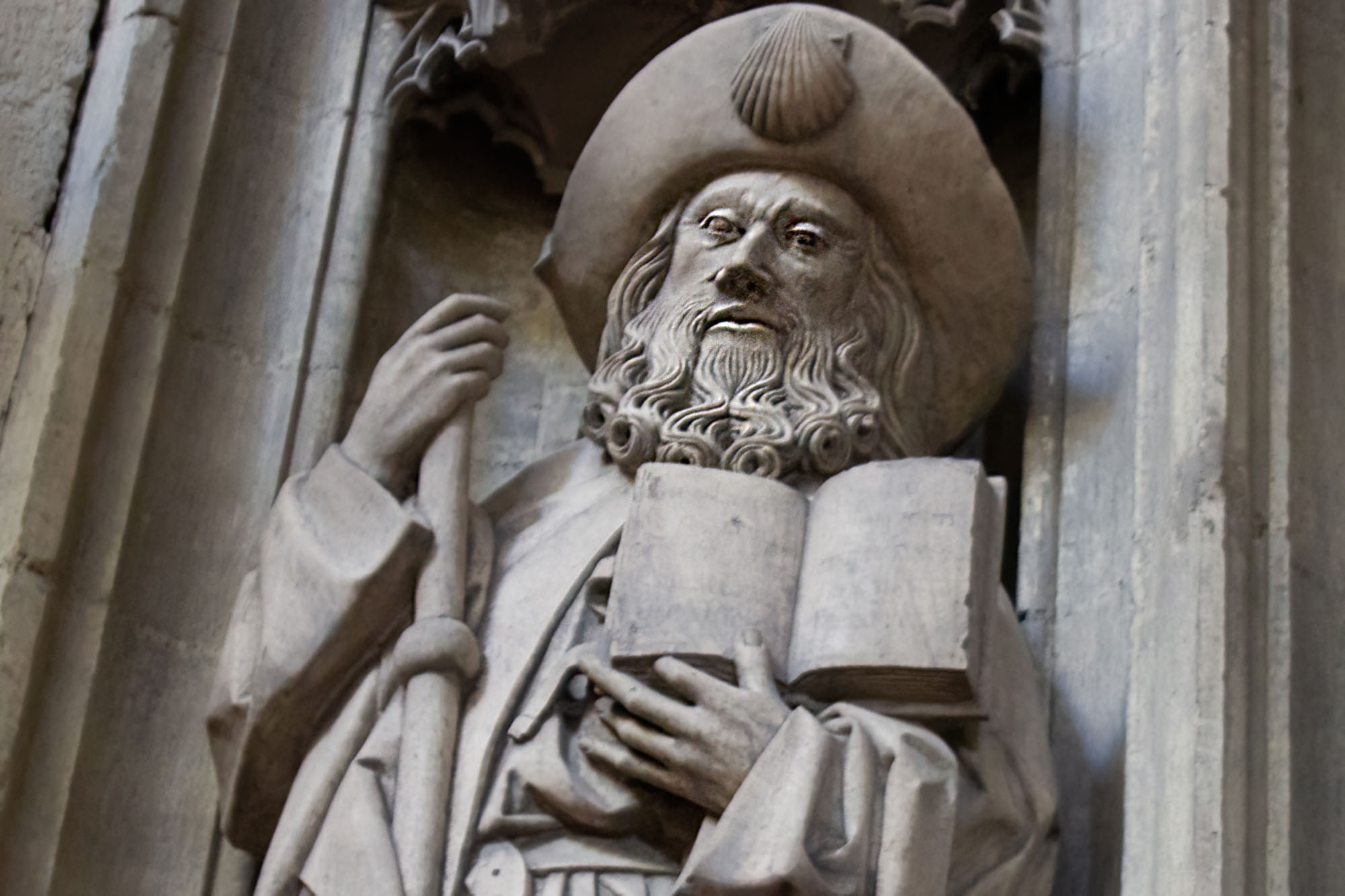 The shell symbol can be found all over the city, on the sidewalks, on signs and engraved in stone within the Cathedral, and demonstrates the importance of the Camino to Oviedo. Alfonso II the Chaste was the king of Asturias when the remains of Saint James were originally "discovered" in Santiago, and is well-known as the first pilgrim to the city. Old Alfie got the ball rolling.
Calle Magdalena, near the park of Campillín, used to be the way pilgrims would enter Oviedo. Within a small niche in the stone facade of one of the street's buildings, you can still find an ancient statue of Mary Magdalene, whom the pilgrims would pause to revere. The street today is still full of activity, as a popular pedestrian zone with a lot of great little shops.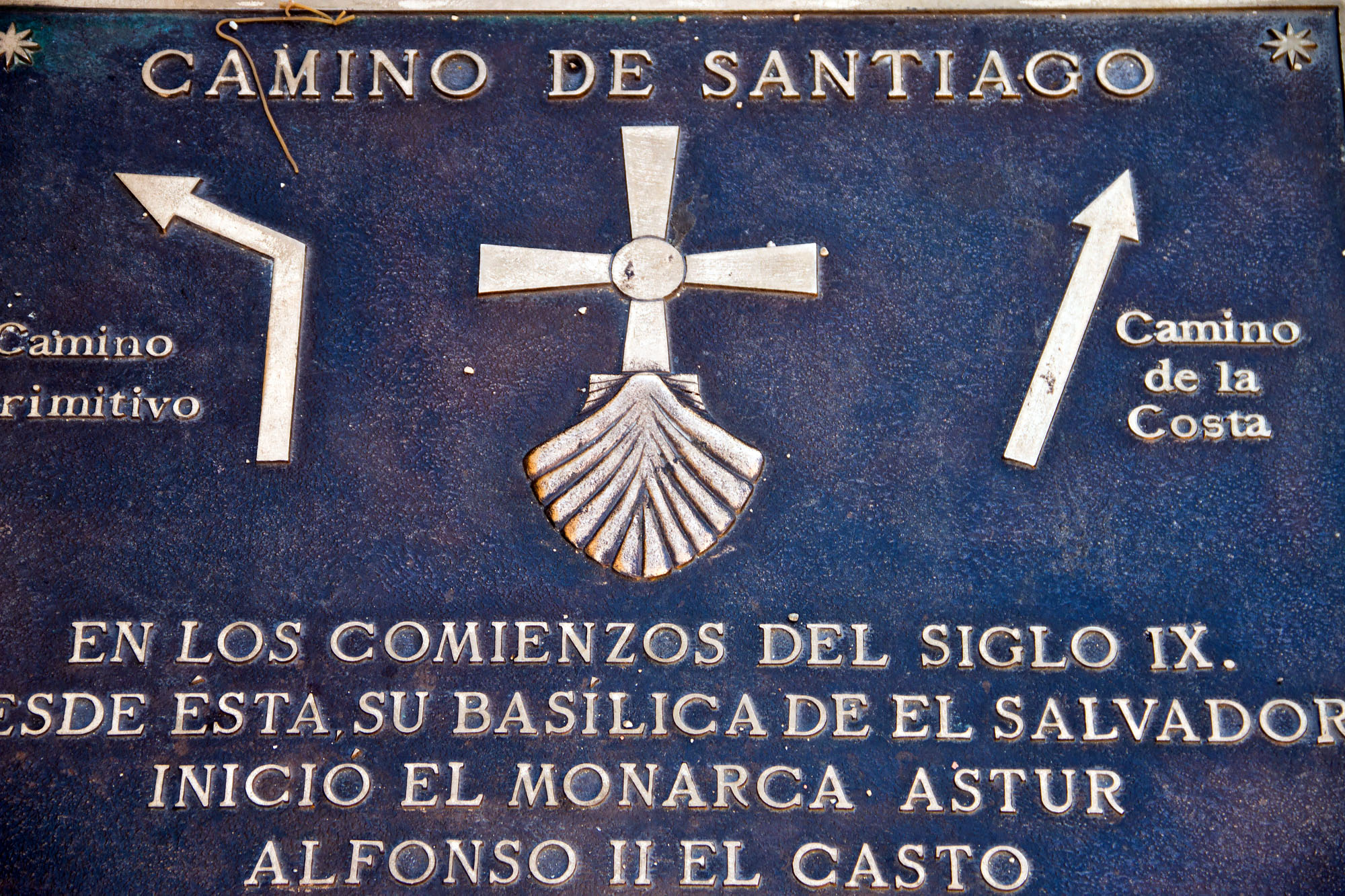 Amazingly, the Camino de Santiago is gaining steadily in popularity. I doubt it has anything to do with growing religious fervor. Most of the pilgrims we've seen on the roads have been young hippies looking for a "life experience". We were always amused to notice that almost every town in Asturias claims to be on the Camino. The tourist dollars are awfully tempting, and you'll find the shell sign on every street, in every tiny town.
Have any of our readers done the Camino de Santiago? I can see the appeal — any grand undertaking like this is sure to be an unforgettable experience.
Further reading – Camino de Santiago Book
More of the Camino de Santiago Symbol: