Famous Ovetenses: Alfonso II the Chaste
King of Asturias for 51 years, from 791 until his death in 842, Alfonso II el Casto had an impact on Oviedo that has barely diminished over the course of the centuries.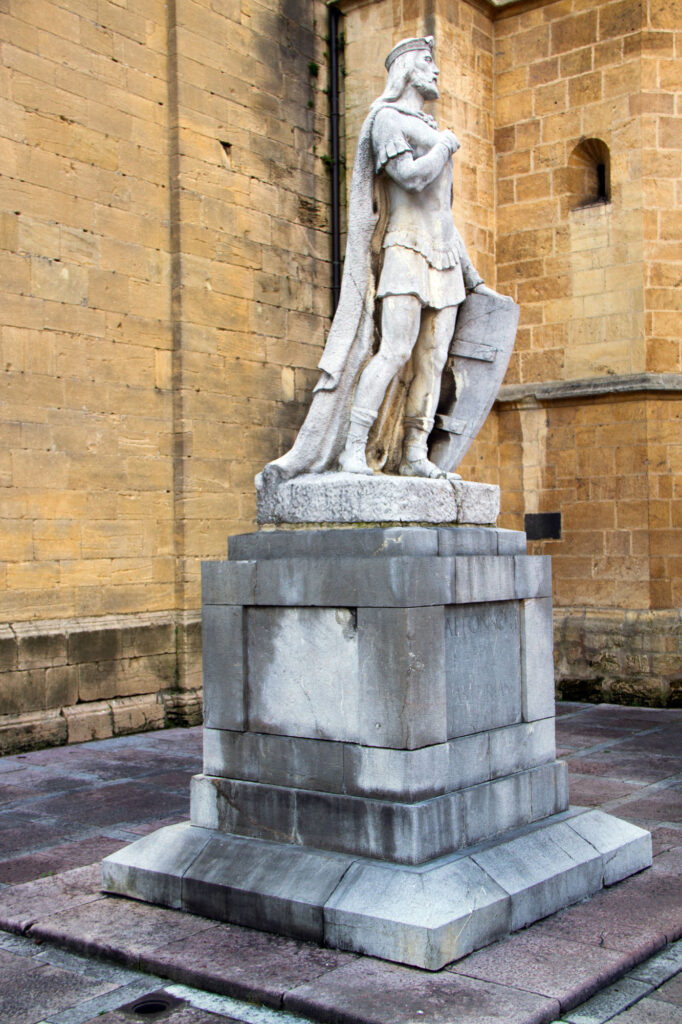 He moved the kingdom's throne from Pravia to Oviedo, and built numerous churches in his new capital, including the Iglesia de San Tiro and the Cámara Santa. Renowned for his brave military victories against the Moors, particularly the history-changing conquest of Lisbon, Alfonso played an important role in re-settling the north of the Iberian peninsula for Christianity.
Ole Alfie was chaste during his reign. Nary a woman did he touch! So many centuries have passed that most knowledge about him comes from folklore but, by all accounts, he was an intensely sober and religous man who eschewed the pleasures of the flesh for those of the spirit. In fact, he was one of the very first pilgrims to travel to Santiago de Compostela, to visit the newly-discovered remains of Saint James the Greater. His unshakeable faith served as a model for the citizens of Oviedo, who to this day are more strongly religious than most of their countrymen.
Besides the regal statue found next to the cathedral, Oviedo has honored Alfonso's memory by naming its most picturesque plaza after him.
-Our Travel Videos On Youtube
More Photos of Alfonso II the Chaste